Andersen A2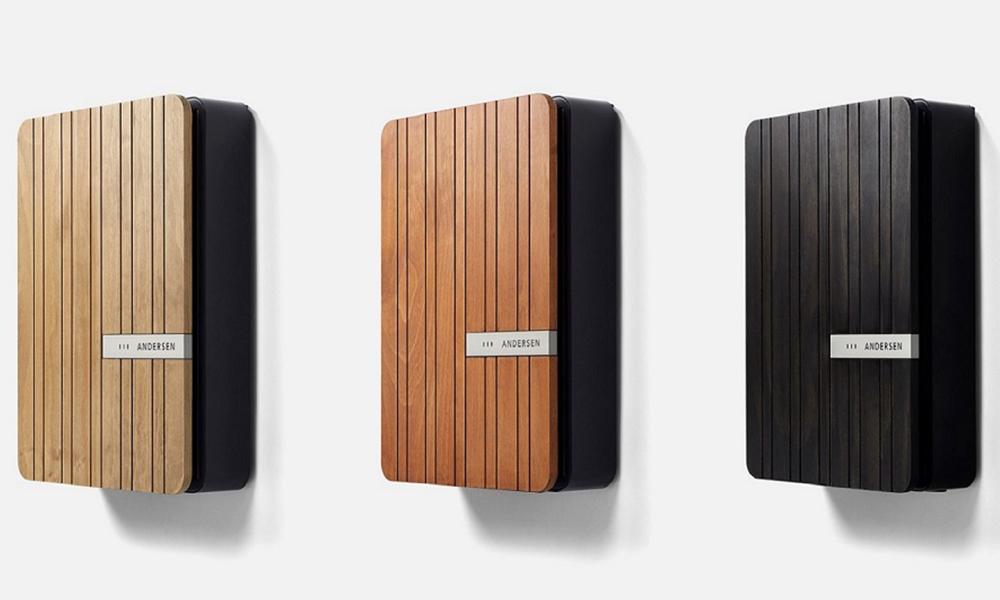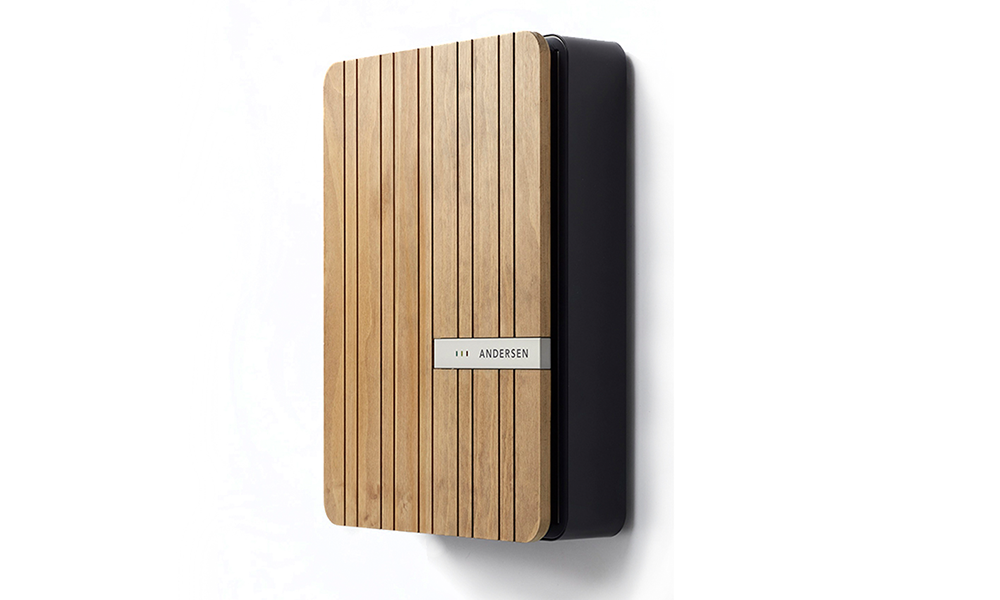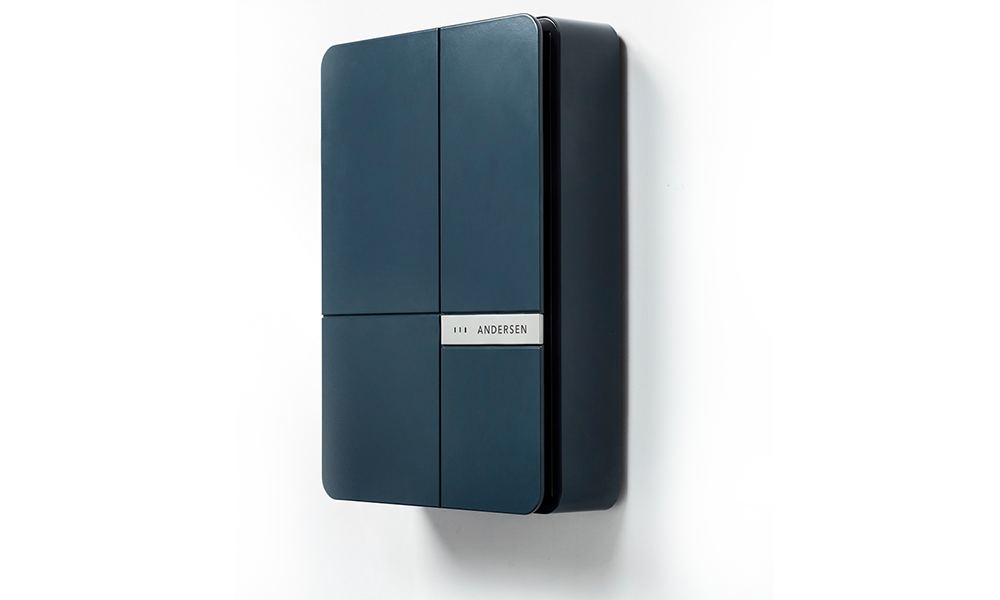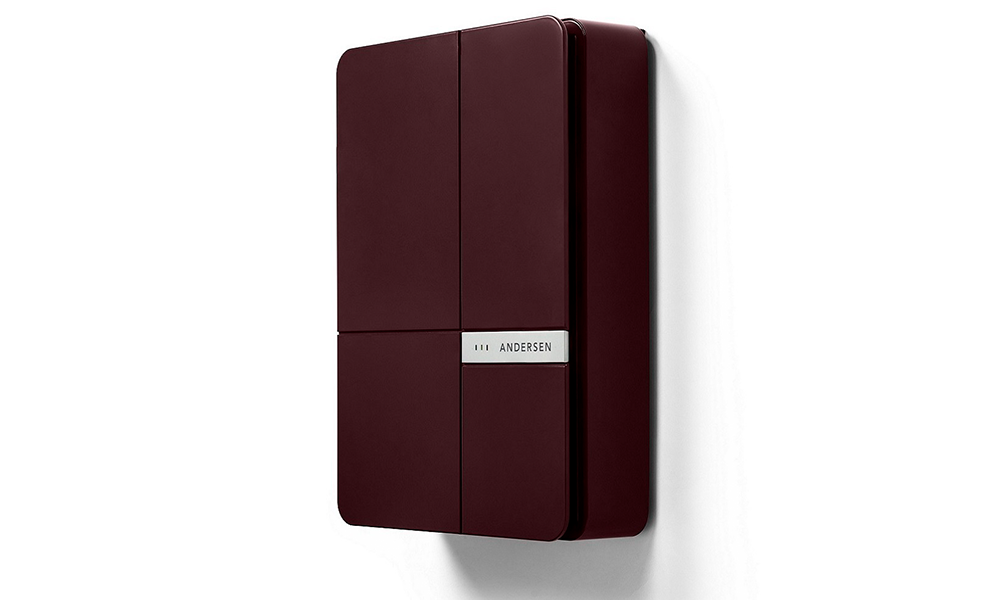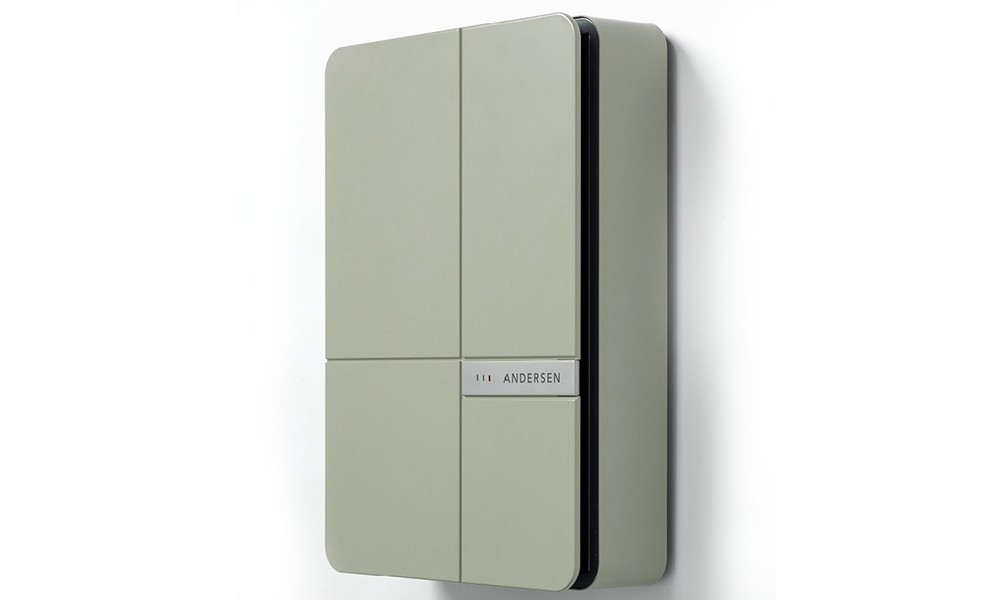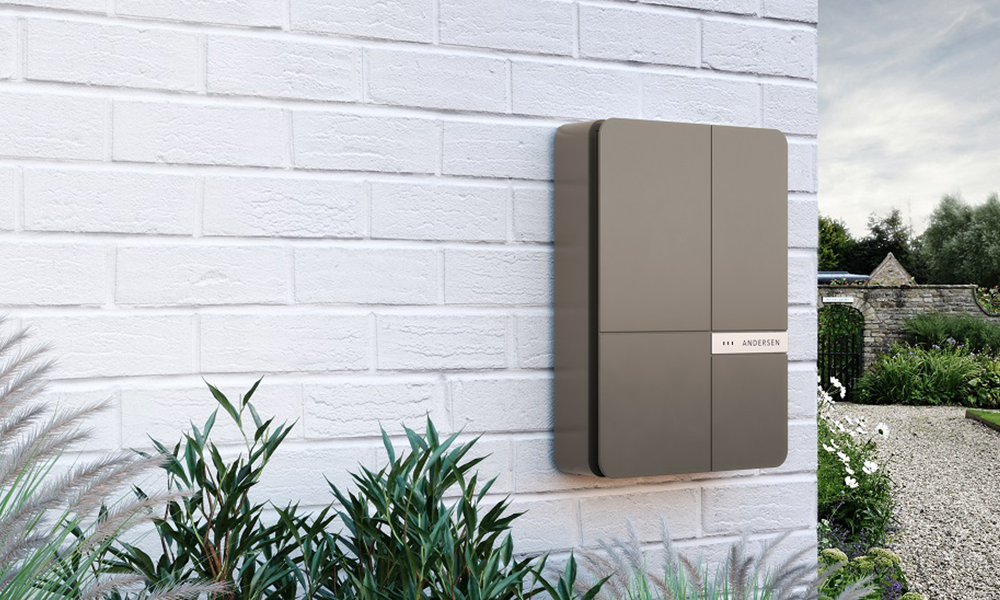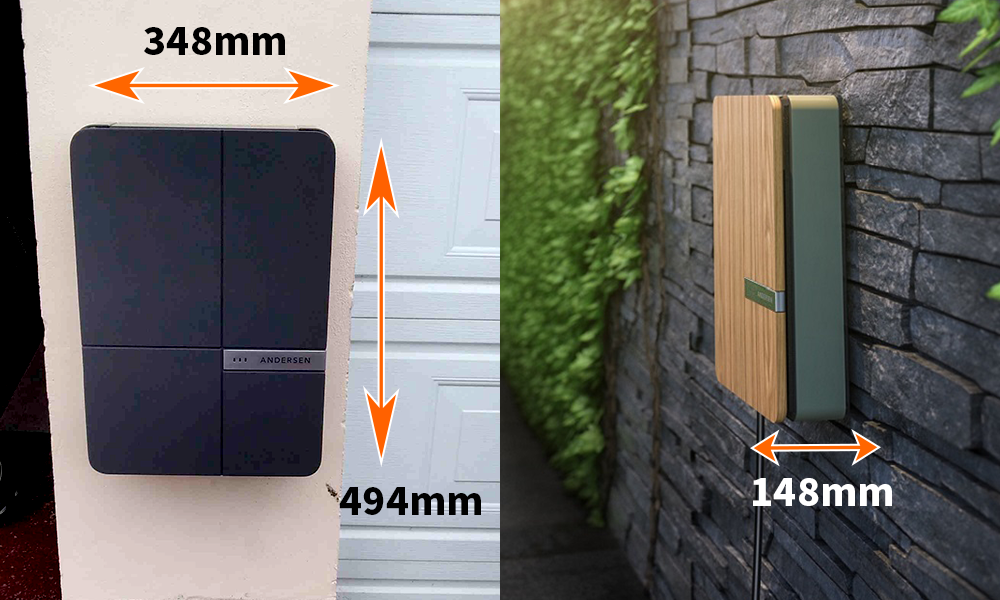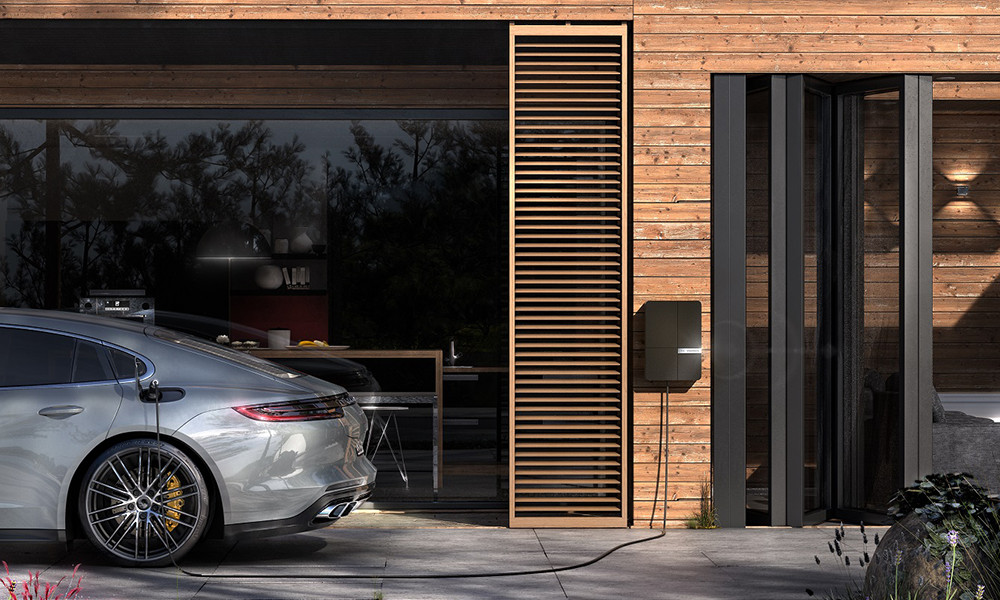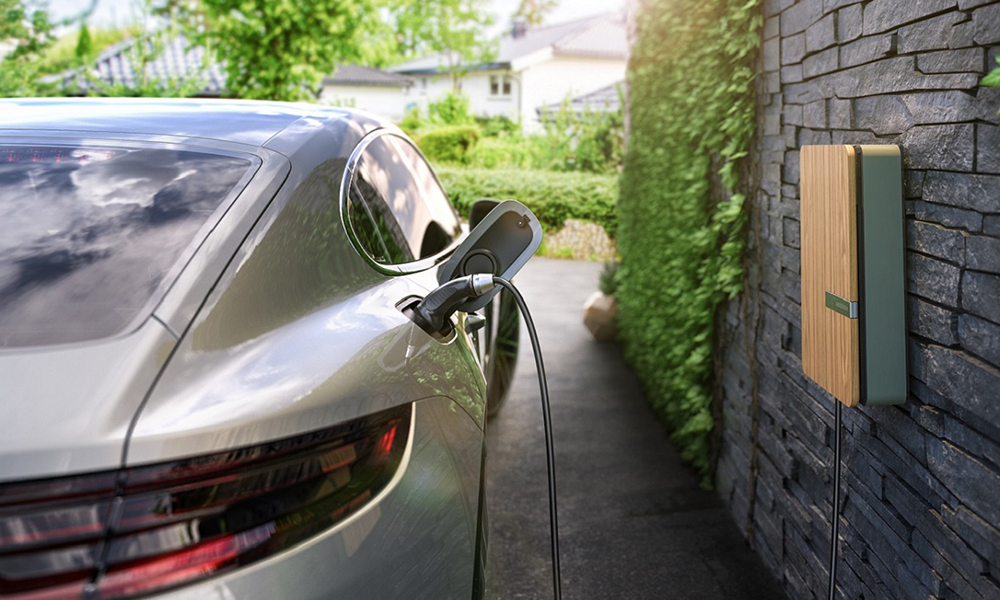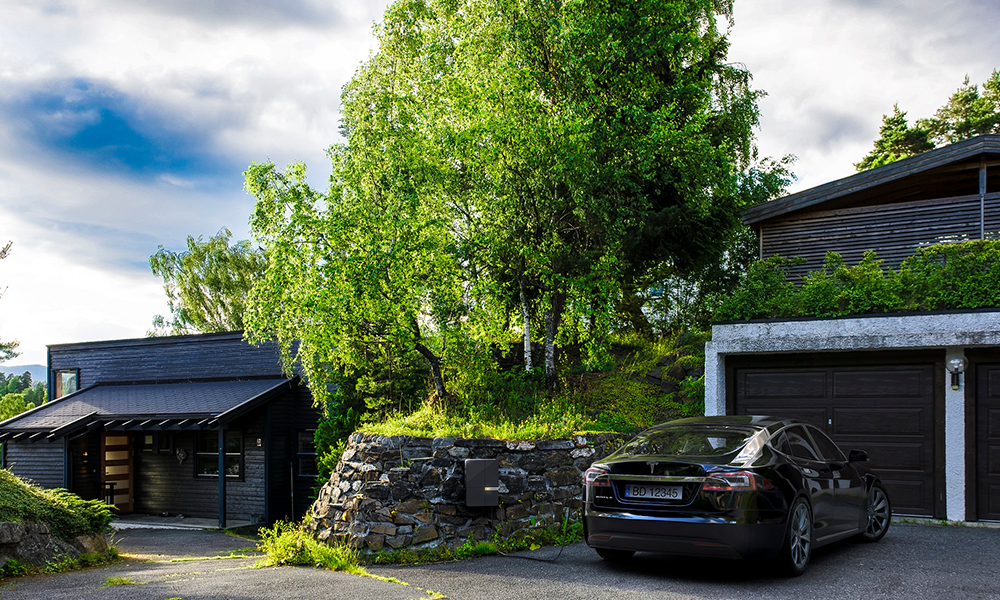 Description
In a nutshell: the Grand Designs choice
NOTE: 6-8 week lead time for charger delivery and installation
The Andersen A2 is arguably the smartest-looking charging device on the market. In fact, it looks so good we reckon Kevin McCloud would pick this charger.
Available with more finishes than Lewis Hamilton, the Andersen A2 has a style to suit every home ranging from the softer, natural look of the Accoya Wood to a cleaner, more minimalist style of the metal covers.
The quality sustainable materials mean it is extremely durable, while the unit itself neatly houses all the cables and charging gun – no chunky wet cables dangling around here.
If your neighbours didn't know you owned an EV before, they will certainly take note now. Built-in open PEN protection also means an earth rod does not need to be installed, resulting in a neater finish.
Note: Different finishes for the Andersen A2 may affect the cost of the charger and final installation quote.
Good to know
Are you eligible for the £350 OLEV Grant?
Check here
What's included in a Basic Installation?
Find out
Save money on your home car charging costs
Learn how
10x faster 22kW charging - can I have it?
Find out
Can someone "steal" my electricity?
Read this
Andersen A2 Features
WiFi, Ethernet and Bluetooth
WiFi, Ethernet and Bluetooth connectivity can be used to ensure your Andersen unit will be in communication with the Konnect smartphone app so you can keep track of the charging status. Note: Ethernet connection not included in a standard installation.
Cable storage
Hidden cable and charging gun compartment means everything is neatly stowed away and out of sight, keeping equipment dry too.
Choice of design
8 metal and 4 wood finishes (£140 extra) are available so you can choose a style to suit your home. Interchangeable covers mean you can alter the design of the faceplate in future. Speak to our support team to discuss the options.
Remote locking
Stay in control of your charging unit with the Andersen A2 remote locking feature, which is accessed via the app.
LED display
Small LED lights discreetly show you the status of the Andersen A2 unit.
22kW enabled
Some Andersen A2 units are capable of 22kW, three-phase charging if you select the 6.5m cable (£170 extra cost). Learn more about 22kW charging here.
Voice control
The Andersen A2 is Alexa-enabled, so you can control certain functions on the Andersen Konnect app through your Amazon Echo smart speaker.
High quality components
The A2 uses industrial-grade switching for super robust and safe charging.
Andersen A2 App Features
The Konnect smart control app comes as standard with all A2 chargers.

See how much energy you're using and how much it costs to charge your car.

Schedule charging times to suit your lifestyle or to work around your off-peak energy tariff.

Remote lock and unlock your charging unit, helping to prevent unwanted tampering and uninvited guests.

Data is securely stored in the cloud using Andersen's 128-bit encryption and multi-factor authentication.

Available on iOS and Android.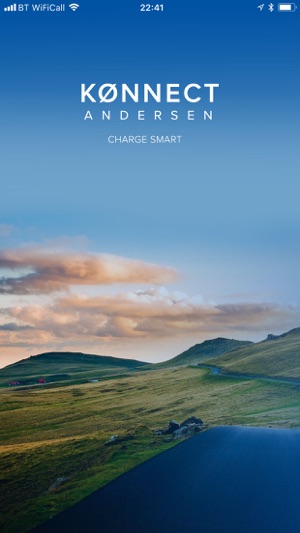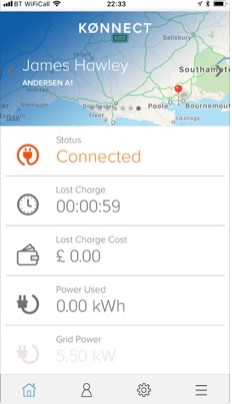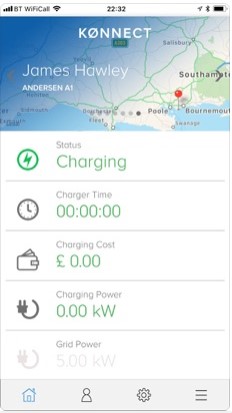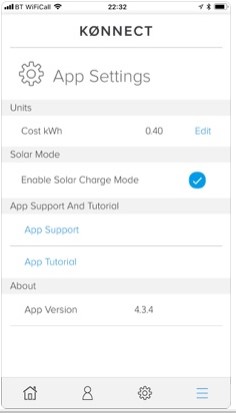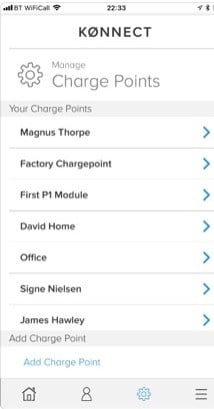 Andersen A2 Specification
Available finishes
Accoya Wood (£140 extra charge applicable) - Cotswold Oak; Teak; French Walnut; Charcoal.
Metal - Putty Stone; Laurac Sand; Stanton Green; Southbank Grey; Ruby; Malmo Blue; Steel; Nearly Black
Dimensions
Metal front: H494 x W348 x D148mm
Wood front: H494 x W348 x D148mm
Weight
9kg - 13kg (dependent on configuration)
Cable length
Integrated 5.5m as standard;
8.5m optional cable (£80 extra);
6.5m for 22kW charging (£170 extra)
Compatibility
Type 2 units only
Manufacturer warranty
3 year manufacturer's warranty for residential usage; chassis lifetime guarantee
How Smart Home Charge works
Compare chargers
Compare which charger features suit your personal requirements from our range of market leading brands.
Get a quote
Complete our 'request a quote' form or call us directly on 03333 449 234 to discuss your requirements.
Book an installation
Your scheduled installation will be carried out by one of our fully qualified and experienced electrical engineers.