If it's luxury you're after for your EV charger, then the Andersen A2 from Andersen EV is the standout choice with a range of sumptuous finishes to suit any home. Plus, it starts from just £21 per month with our finance options.
Upfront prices
OUR INSTALLATION PRICES ARE A GUIDE
The prices on our website for an EV charger installation are the minimum cost for any installation, but your final quote will depend on a number of factors including:
Cable length - how much extra cable is required to connect your charger to the mains.
Extra equipment - some installations require extra protective equipment such as a Type A RCBO and/or earth rod.
Complexity - depending on the cable route and other factors, our in-house technicians will assess how much time and labour is required to complete the installation.
Every installation and quote is different, which is why we ask you to complete an Online Site Survey so we can give you an accurate and honest quote for your own home installation. 
WHAT DO THE WEBSITE PRICES INCLUDE?
As mentioned above, the prices on the website are a rough guide only and you will need to complete an Online Site Survey to get an accurate quote for your home installation. The prices on the website include:
 The charger (not including delivery)
 Our Basic Installation Package - this is the minimum cost for any installation, but yours could be more.
HOW DO I START THE ONLINE SITE SURVEY AND GET A QUOTE?
To get started, click "Request A Quote" on your preferred charger
Fill in the short form. 
We will email and text you a link to your guided Online Site Survey
Follow the instructions and take the photos requested
Once we have all the details required, we will email you an honest and accurate quote.
GOOD TO KNOW
Monthly prices
SPREAD THE COST
If the upfront cost of an EV charger installation is a bit tough to swallow, why not spread the payments out through our monthly finance option?
Try out our handy finance calculator tool to preview different deposit amounts and terms. Your actual monthly payment will need to be confirmed after your installation has been quoted, as our website prices are an initial guide.
The figures shown in the calculator are for illustration purposes only. The final costs will be displayed in your quote after the online site survey has been submitted and assessed. You can choose the payment option and term that suits you once you accept your quote and go through to the payment stage.
Charger Only Finance
If you wish to apply for finance via Novuna Finance on our charger only option, please call us on 03333 449234 and ask to speak to our accounts team about charger finance. 
To get a full quote and review your monthly payment options with Novuna Finance, simply Request a Quote on any charger. Once you receive your quote, select Novuna Finance from the checkout options where you will be able to preview deposit and installment options with our Novuna Finance calculator based on your final quote amount.
We have partnered with Divido Financial Services Ltd to provide the checkout finance options.
The lender we use is Novuna Personal Finance which is authorised and regulated by the Financial Conduct Authority.
Novuna's registered address is:
Novuna Consumer Finance (formerly Hitachi Capital Consumer Finance),
2 Apex View,
Leeds,
LS11 9BH
Financial Services Register no. 704348
Subject to status and affordability. Terms & Conditions Apply. Response EPR FRN:925637 trading as Smart Home Chargename] is a credit broker for the purpose of introducing credit provided by the lender Novuna Personal Finance, a trading style of Mitsubishi HC Capital UK PLC. Authorised and Regulated by the Financial Conduct Authority.
Learn more on our EV charger finance page
Please select Klarna at checkout and login to your Klarna account to review all your payment options. With Klarna One finance, you don't need to put down a hefty downpayment in order to spread the costs of your purchase up to £1000. To learn more, check our Klarna page
Klarna's Pay in 3 and Pay in 30 are unregulated credit agreements. Borrowing more than you can afford or paying late may negatively impact your financial status and ability to obtain credit. 18+, UK residents only. Subject to status. Late fees apply. For more information, see Pay Later Terms or Pay in 3 terms.
Please select Paypal at checkout and login to your Paypal account to review all your payment options. Pay-in-3 interest free installments plan is available for purchases between £30 and £2000
Response EPR FRN: 925637 trading as Smart Home Charge are Authorised and Regulated by the Financial Conduct Authority. We are a credit broker, not a lender – credit is subject to status and affordability, and is provided by a panel of lenders of whom we have a commercial relationship. Terms & Conditions Apply.
Make your EV charger as unique as you are
Choose from an array of premium finishes to suit your home and charge your EV in style.
Quality design and build
+
The Andersen A2 is arguably the most stylish EV charge point available, but it also backs up that style with superb build quality and premium materials including wood and metal finishes.
Dimensions - H494 x W348 x D148mm
Weight - 9-13kg depending on configuration
WiFi and Bluetooth connectivity can be used to ensure your Andersen unit will be in communication with the Konnect smartphone app so you can keep track of the charging status and make changes to the charging schedule.
Unique cable storage with cleaning brushes
+
Hidden cable and charging gun compartment means everything is neatly stowed away and out of sight, keeping equipment dry too. What's more, the cable tidy of the Andersen A2 includes hidden brushes which clean the cable as you wrap it back into the unit.
Stay in control of your smart charger with the Andersen A2 remote locking feature, which is accessed via the app.
LED status lights on the front of the Andersen A2 charger help you quickly identify which mode the charger is in - charging, ready to charge, or if there's an error.
Built-in earthing protection
+
The Andersen A2 has PEN fault detection technology built in to the unit, which avoids the need for an earth rod or alternative device installing.
The standard Andersen A2 is capable of outputting 7kW of power to your EV, which equates to about 30 miles of range per hour.
This is more than enough for most drivers charging overnight, but there is an option to upgrade to a faster 22kW unit - although most UK residential properties (and many EVs) cannot take advantage of this. See our FAQ below on 22kW charging.
5.5m Evoflex cable included
+
The Andersen A2 comes with a ultra flexible 5.5m Evoflex cable as standard which should be sufficient for most driveways, but you can upgrade the cable length to 8.5m. See our product FAQ below for more on this.
Cyber Security compliant
+
The Andersen A2 meets the latest standard in EV charger cyber security regulations, which came into force on 31st December 2022.
It means that the A2 has anti-tamper detection and all-round better data security. Learn more about the regulations in our EV charger cyber security guide.
Three year warranty as standard
+
The Andersen A2 comes with a three year warranty which Andersen calls Andersen care cover.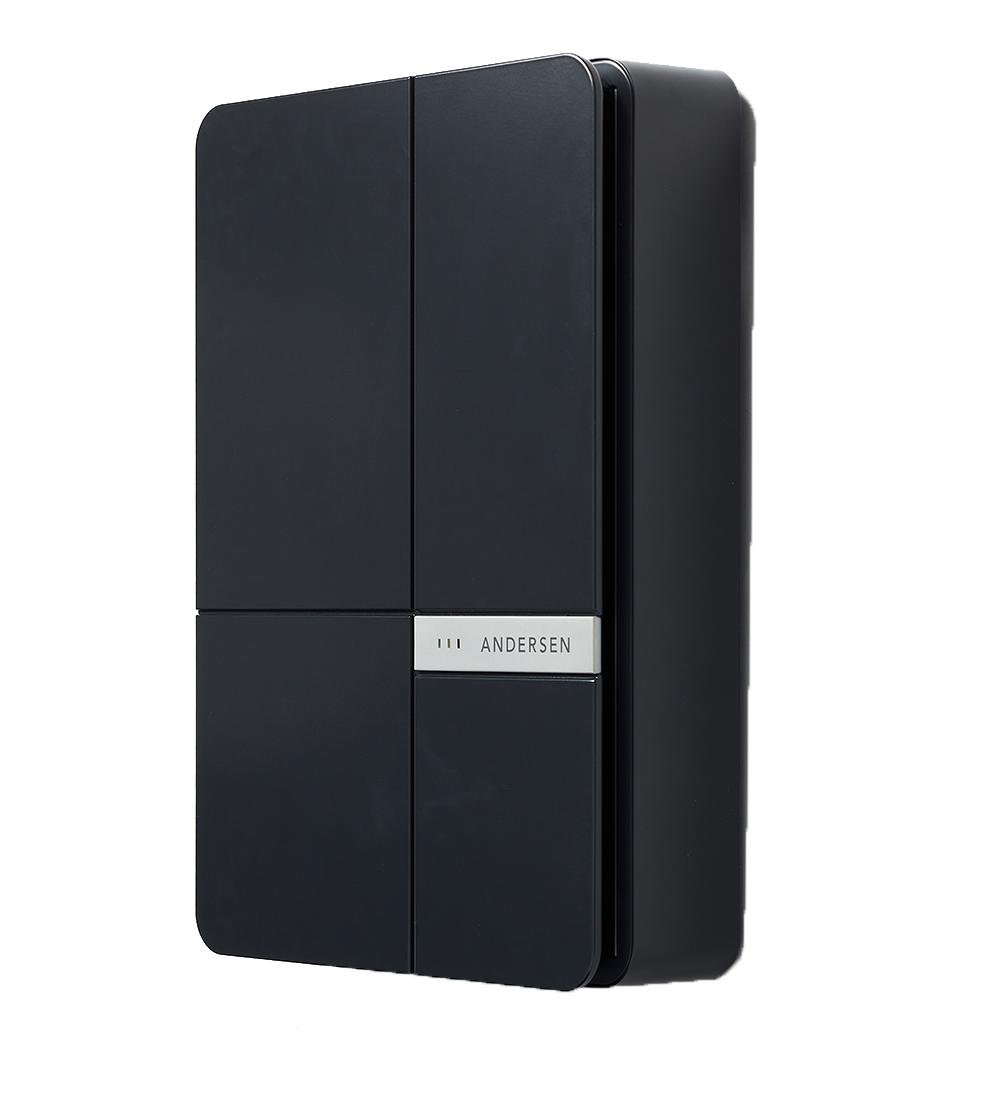 A feature-rich app for charging
Andersen's Konnect app can be as simple or as in-depth as you like, giving you flexibility over your car charging.
Set up a charge schedule that suits you, such as matching your off-peak electricity period to save on car charging costs.
Worried about unwanted use of your charge point when you're away? Simple "lock" the Andersen A2 from anywhere in the world using the Konnect app.
See your energy use for car charging in real-time or view previous usage.
Tracks costs and history
+
The Andersen A2's Konnect app can even give you an estimate of the charging cost, as well as displaying previous charging sessions, so you can have an accurate picture of the cost to "refuel" your vehicle.
Send surplus solar to your EV
+
Thanks to a built in device called a CT clamp, the Andersen A2 can send surplus solar energy from your solar panels over 1.4kW to your electric vehicle without the need of any additional devices installed.

Andersen A2 FAQs
Is there a set-up and troubleshooting guide for the Andersen A2 Charger?
+
Can I get a Type 1 version of the Andersen A2?
+
No, you can only order the Andersen A2 with a Type 2 connection. It is compatible with all Type 2 electric vehicles.
Can I get a different cable length for the Andersen A2?
+
Yes, the Andersen A2 is available with a 5.5m cable as standard or you can upgrade to an 8.5m cable on the 7kW version. If you opt for the 22kW version of the A2 then this is only available with a 6.5m cable.
Can I order a 22kW version of the Andersen A2?
+
Yes. The standard Andersen A2 is capable of a power output of up to 7kW, but you can upgrade to the 22kW version although this version is only available with the 6.5m cable.
However, most UK residential properties cannot meet the electricity supply requirements to support a 22kW charger. In addition many EVs in the UK are limited to charging at 7.4kW or less at home, which means you may not benefit from a 22kW three-phase charge point. Find out if you can have a 22kW charge point here.
Is the Andersen A2 "weather-proof"?
+
The Andersen A2 is built of high-quality materials and designed for use outside. It is rated IP65 for water ingress, so should operate just fine in UK weather conditions.
How do I add the Andersen A2 to the Konnect app?
+
The Konnect app is the accompanying app for the Andersen A2 and where you can control the unit, such as setting charging schedules.
Our engineers will complete the initial app pairing and setup on installation day, but if you need to re-add the A2 to the app for troubleshooting reasons then check out our Andersen A2 product support guide.
Can I get the Andersen A2 in different colours?
+
Yes! The Andersen A2 has the most style and finish options of any charge point on the market. With no less than eight metal colours to choose from, plus an additional four wood finishes, there is plenty to choose from.
Front Panel
Metal - Putty Stone; Laurac Sand; Stanton Green; Southbank Grey; Ruby; Malmo Blue; Steel; Nearly Black
Accoya Wood (additional cost of £167) - Cotswold Oak; Teak; French Walnut; Charcoal
Body Colour
Putty Stone; Laurac Sand; Stanton Green; Southbank Grey; Ruby; Malmo Blue; Steel; Nearly Black
What is the warranty for the Andersen A2?
+
There is a three-year warranty supplied by the manufacturer Andersen if it was installed using the OZEV Grant. Outside of this, there is a one-year warranty. If you encounter any issues under warranty, you should contact Andersen directly.
Does the Andersen A2 need an earth rod?
+
No, the Andersen A2 does not require an earth rod installing at your property unlike some other EV charge points. This is because it has built-in earthing protection.
Which EV chargers are similar to the Andersen A2?
+
If the Andersen A2 isn't what you're looking for, we reccomend taking a look at the Simpson and Partners Home 7, which also comes in a range of materials including different types of wood and metals.
If you are looking for an EV charger that's a little more sleek and subtle, then we recommend the Easee One, which features swappable faceplates.
Where can I find the cyber regulations certificate of compliance for the Andersen A2?
+
Andersen has issued a statement of compliance, which can be found here.
Can the front and side panelling of the Andersen A2 be replaced?
+
Yes, both the front and side panneling of the A2 can be replaced. Andersen will soon be releasing instructions on how to do this.
Are the wooden finishes waterproof
+
The wooden finishes of the Andersen A2 are made from Accoya wood, which is highly water resistant.
Installation made simple
Whether its our product reviews, remote site surveys, honest quotes, or in-house engineers, Smart Home Charge makes EV charger installation seamless and straightforward.
Nationwide engineers
What an excellent service. The technician was very competent and explained everything he was doing and kept things clean and tidy. I'd highly recommend this service to anyone. Terry - Warrington
Remote site survey
They guide you through the whole process from choosing a charger, a really smart app to determine the installation cost which they stick to and then a really neat and tidy installation. John - Winchester
Installation FAQs
Will my property need works or upgrades to the electricity supply before installation of an EV charge point?
+
Many customers will not need any upgrades to their electricity supply before having an EV charger installed. All installers are however required to notify the local Distribution Network Operator (DNO) of any EV charger installations, who will advise you and us if an upgrade to your property's main fuse is necessary. This depends on your property's "maximum demand" estimate, (which is submitted by our in-house technicians to your DNO as part of our process), the size of the main fuse or if your property is on a looped supply (connected to your neighbour). Any potential works will be handled by your DNO and they will contact you directly if this is the case.
How do I get a quote for my EV charger installation?
+
If you have an EV or plug-in hybrid, or have one on order, then you are ready to get a charger installation quote. Simply choose the electric car charger you like the look of and select "Request a Quote" at the top of this page. Don't worry if you're not 100% sure on the charger - there will be time to swap this before payment if your change your mind.
Why isn't my quote the same as the price on the website?
+
Every installation is unique, which is why we ask you to complete our remote Online Site Survey. We need to properly assess the work involved in order to give you an accurate and honest quote. Our website prices are meant to be a guide and show the minimum cost for an installation of each particular charger. So, that means the quote we email to you may be different to the price on the website.
How long will it be until my EV charger is installed?
+
Typically this is one to four weeks after payment. The main factors that affect your installation date are your remote site survey completion time and whether your DNO needs to complete any upgrades to your electricity supply before we install your charger. We keep you updated at each stage of the process, but you can help keep things moving by completing your remote site survey quickly.
My car isn't listed on your website. Does that mean I can't get a charger installation from Smart Home Charge?
+
You can still get an installation from us even if you can't find your vehicle on our website. Simply "Request a Quote" for the charger you like and tell us which vehicle you have in the quote form. Our EV database is updated regularly but are not meant to be a definitive guide – there are simply too many new EVs and plug-in hybrids being launched for us to keep up!
Do you install EV charge points in my area?
+
Will you set up my charge point app?
+
Yes. Our engineers will complete the initial setup and pairing of the charger app with the charge point itself as this is considered as part of the installation. However, the engineers are not required to demonstrate how the app works or set up any schedules for you. Visit our EV charger support section for useful tips and troubleshooting.
Will you process my OZEV Grant claim?
+
As OZEV-approved installers, we are able to help you apply for the EV Chargepoint Grants supplied by the Government landlords, renters, workplace and more. Our team will assess your eligibility for the grant and work with you to supply the right evidence to the Government in order to claim the grant. Your installation will not be booked until we have all the required documentation to submit your claim to the Government.
However, as an installer Smart Home Charge does not approve or reject your claim and a successful charger installation does not mean your claim was approved. It can take up to three months post installation for confirmation of approval or rejection of your claim from the Government.
The Perfect Combination Charging at home and on the road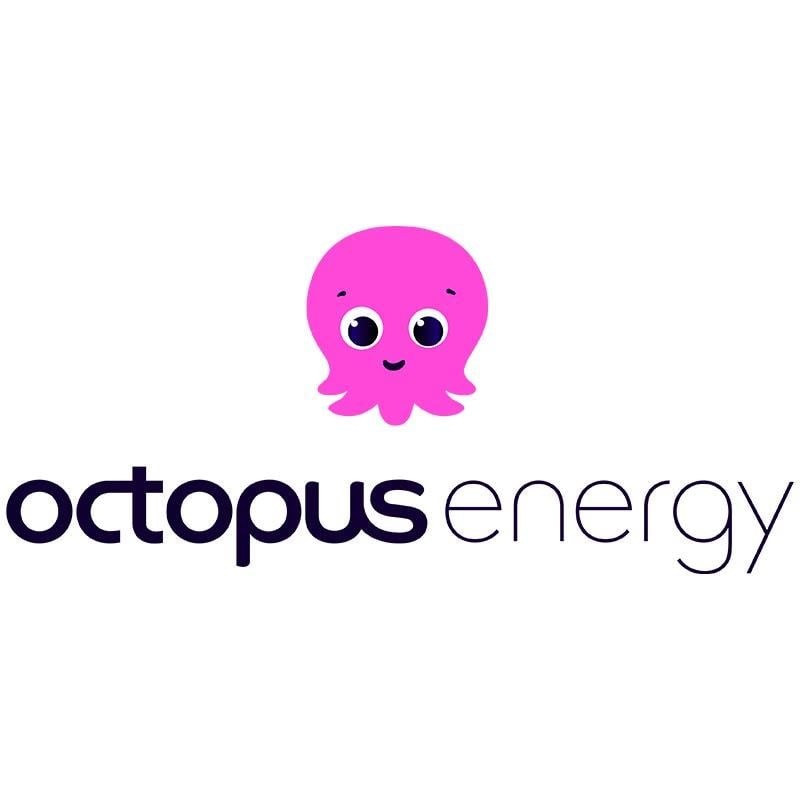 Switch and Save
Save money on your car charging with the Intelligent Octopus tariff from Octopus Energy.
Designed with EV drivers in mind, Intelligent Octopus has SIX HOURS of off-peak charging with a lower electricity price, helping you to dramatically reduce running costs.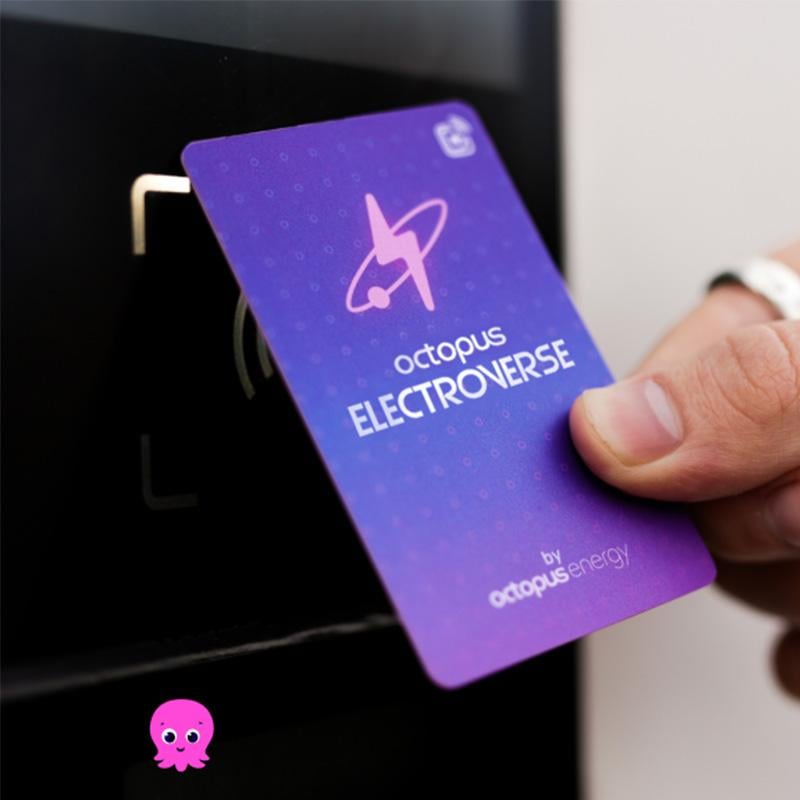 £5 free charging
One card. Thousands of chargers. Electroverse makes paying for and using public chargers easy!
Sign up for the Electroverse card and get £5 FREE on your account! Plus, if you're an Octopus Energy customer you can pay with your home energy bill.
Could you reduce your car charging cost?
Use our Comparison Tool to find the best energy tariff for you and your EV
Why should I switch tariff?
Cost to charge Mini Electric with 145-mile range
Average UK tariff price (Sept 2022)
40p per kWh
£13.04
For one full charge
Example off-peak tariff (Octopus Go Sept 2022)
7.5p per kWh
£2.44
For one full charge
Not ready for a home EV charger yet?
Still have questions?
Download our FREE Go Electric guide to home charger installation.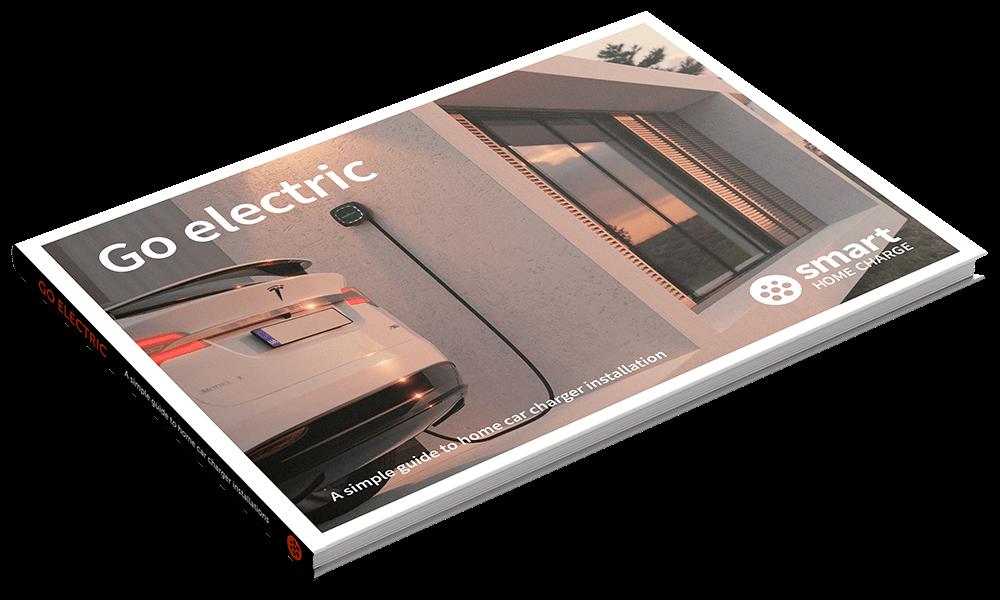 BE THE FIRST TO KNOW
Sign up and instantly get:
Your FREE and exclusive interactive Go Electric guide
The latest EV charger reviews
New car releases and EV news
App set-up guides and more electric car charging tips
You can unsubscribe at any time.
You are signing up to receive the Smart Home Charge newsletter. Terms and conditions apply.
Average charger rating
4.67
122 Reviews
Simon - Beverley
November 2023
Would you recommend this charger?
Yes
Review Comments
Easy company to deal with, great installation. Very happy with overall experience. ?
Patrik - Southall
May 2023
Would you recommend this charger?
Yes
IAIN - LONDON
January 2023
Would you recommend this charger?
Yes
Review Comments
Great to meet Ty. Extremely professional. Very thorough explanation of the App. Five stars.
SUSAN - Burscough
January 2023
Would you recommend this charger?
Yes
Review Comments
Despite the organisation changing management hands, the service before and after this process were very good. We appreciate that this must have been a really difficult time for the team and
...
hope that things are settling. Once the transition had happen the communications and handling of fitting were excellent. Thank you.
Niall - Rye
December 2022
Would you recommend this charger?
Yes
Review Comments
Excellent installation, smooth & professional, very friendly. Highly recommended! Happy Xmas!
ROGER - Maidenhead
December 2022
Would you recommend this charger?
Yes