Andersen A2 review
This EV charger is certainly a looker but does the A2 have more up its sleeve than a pretty face?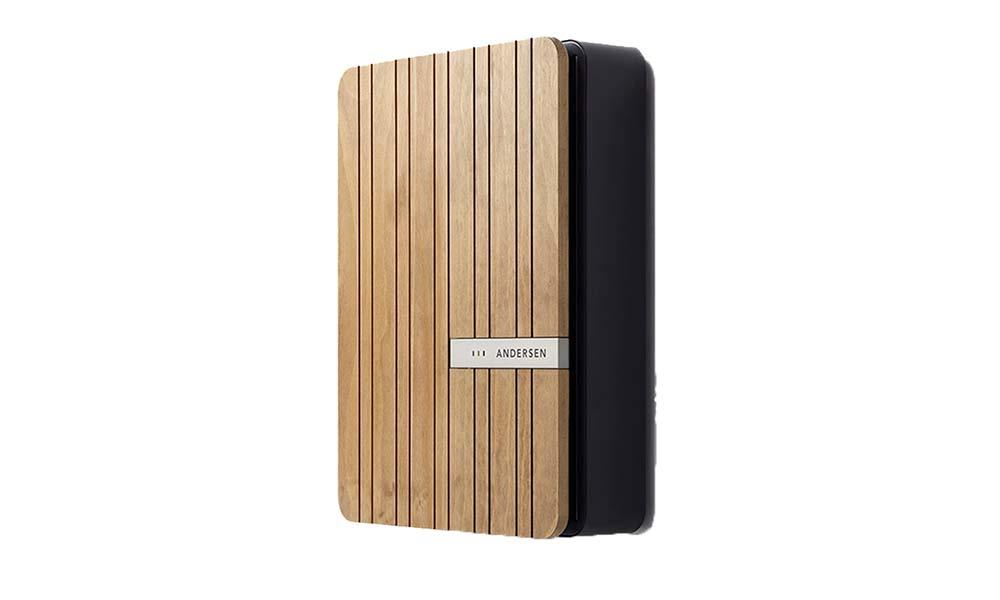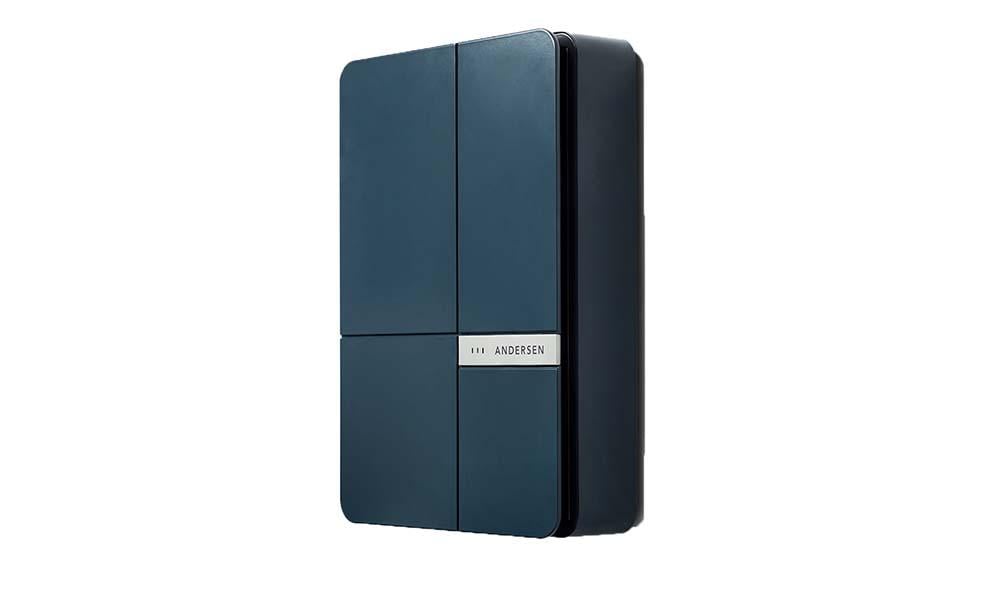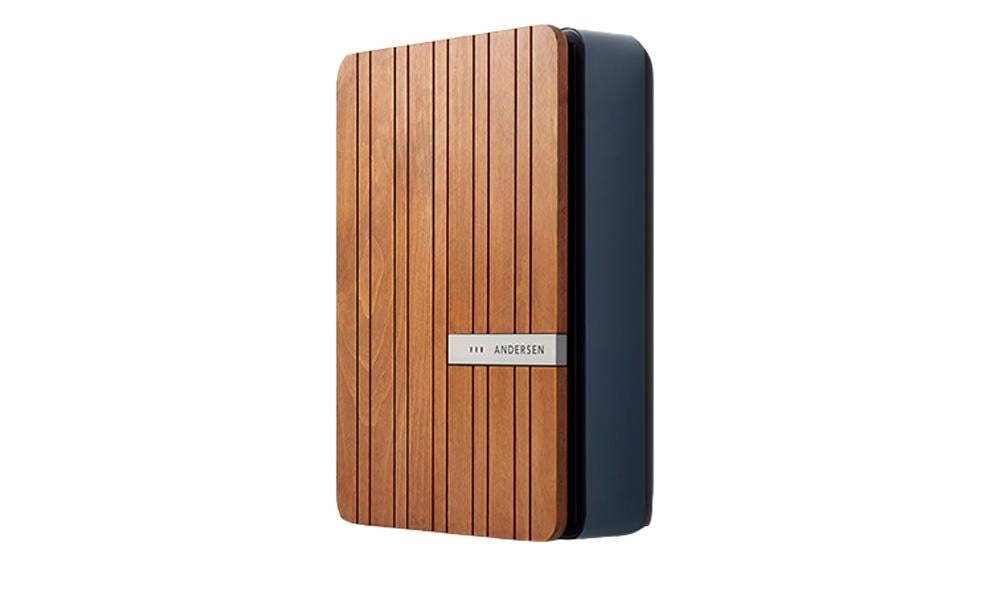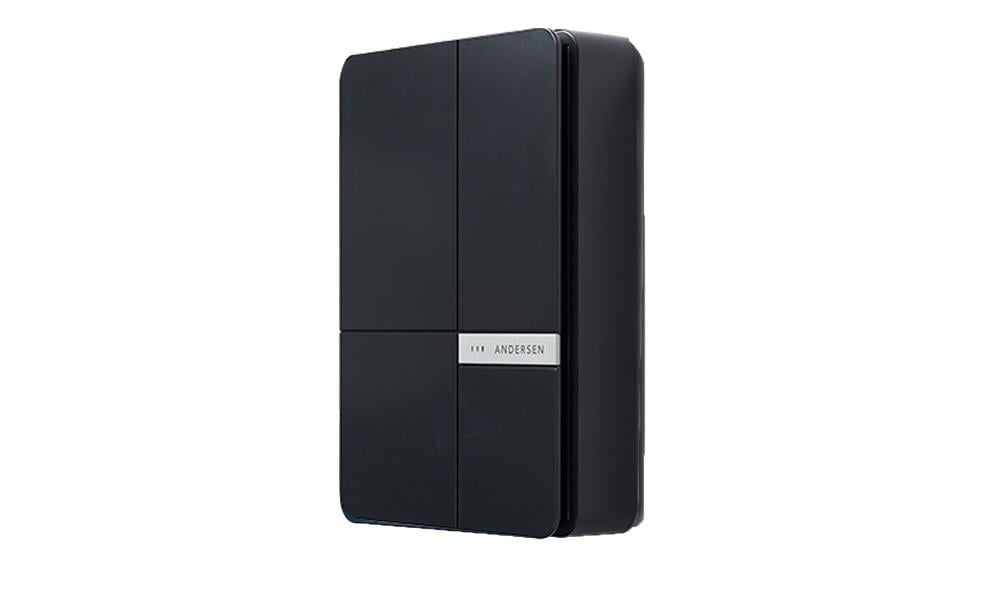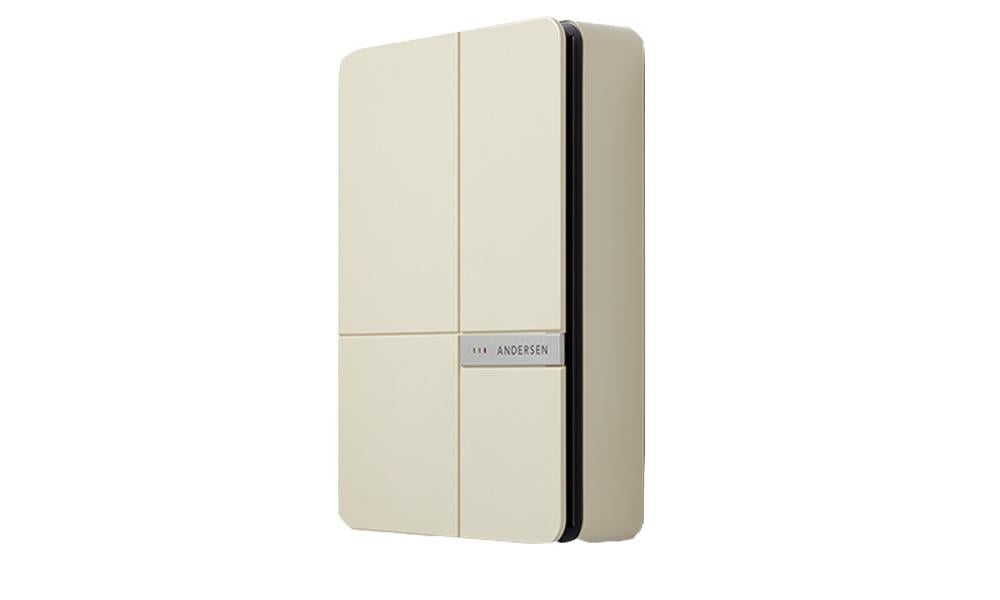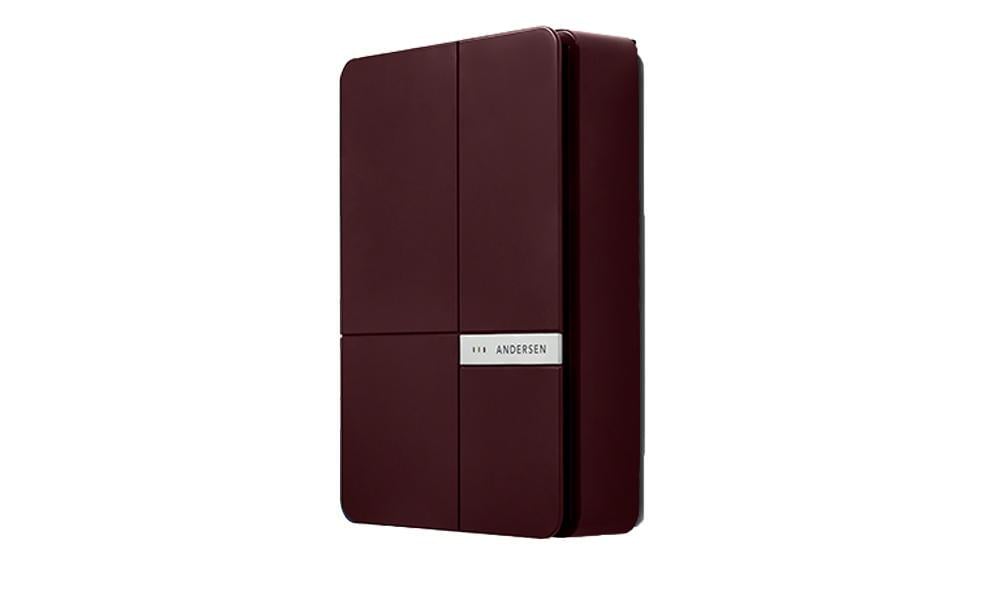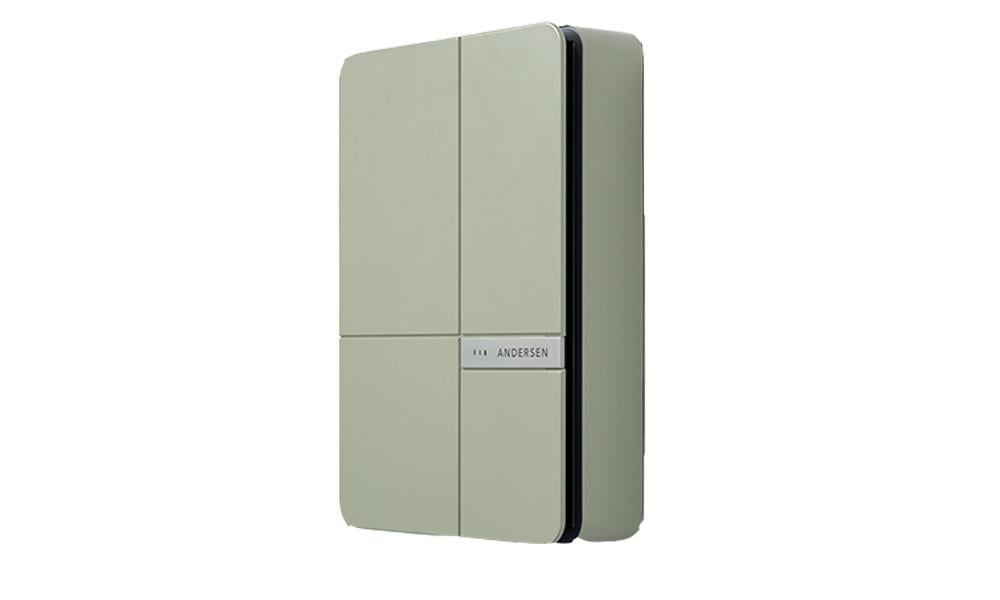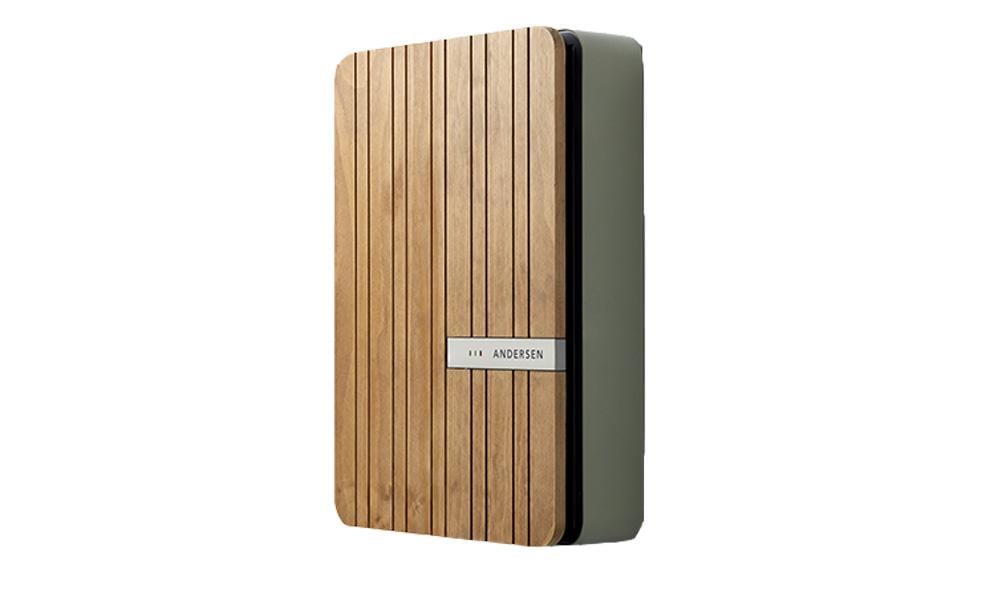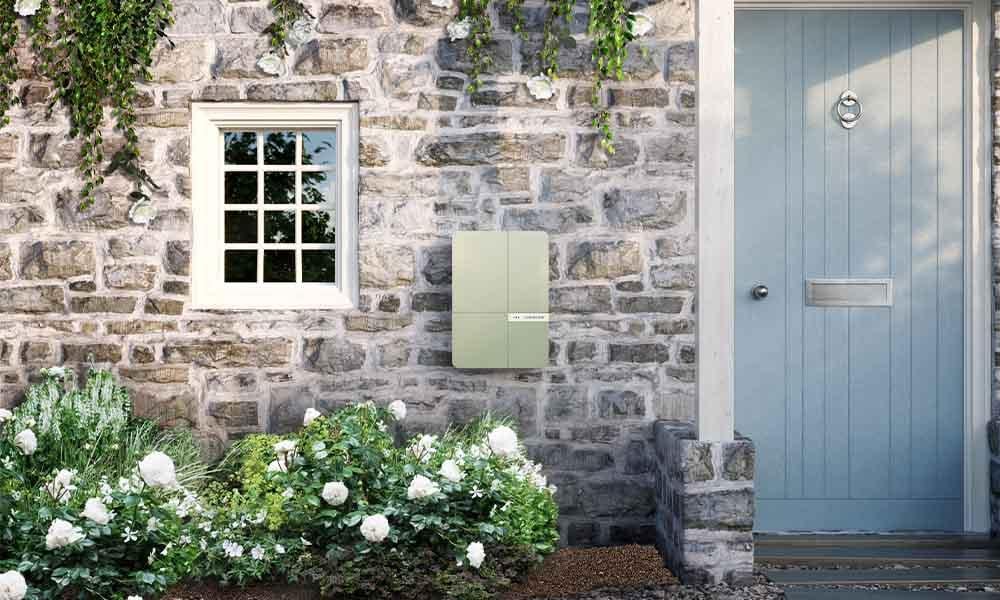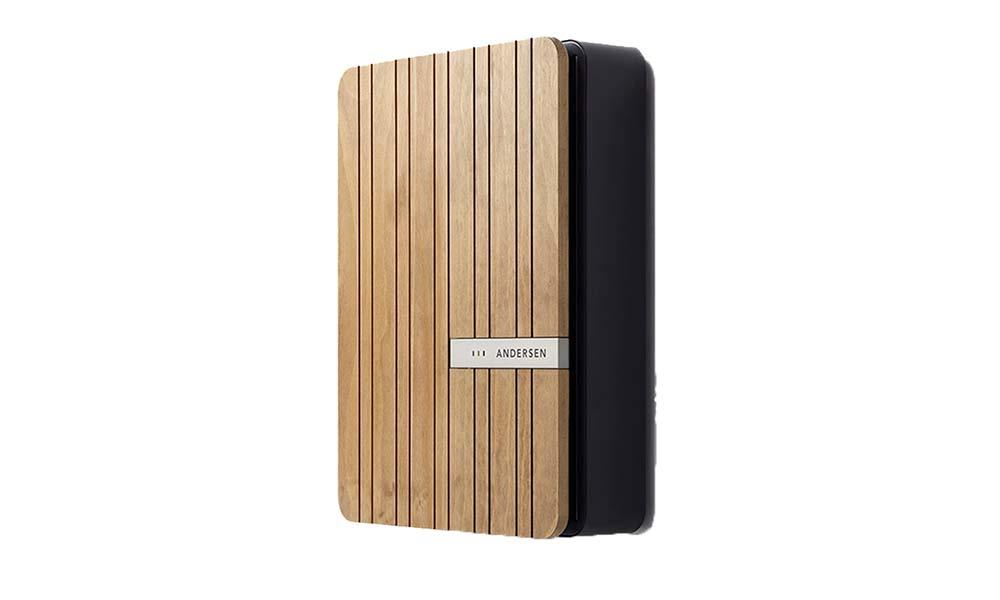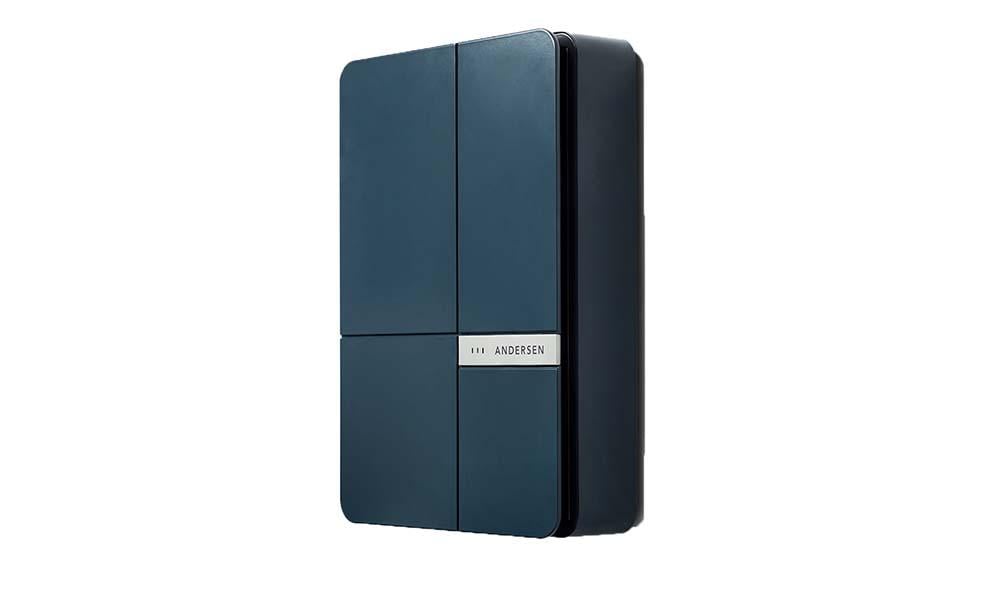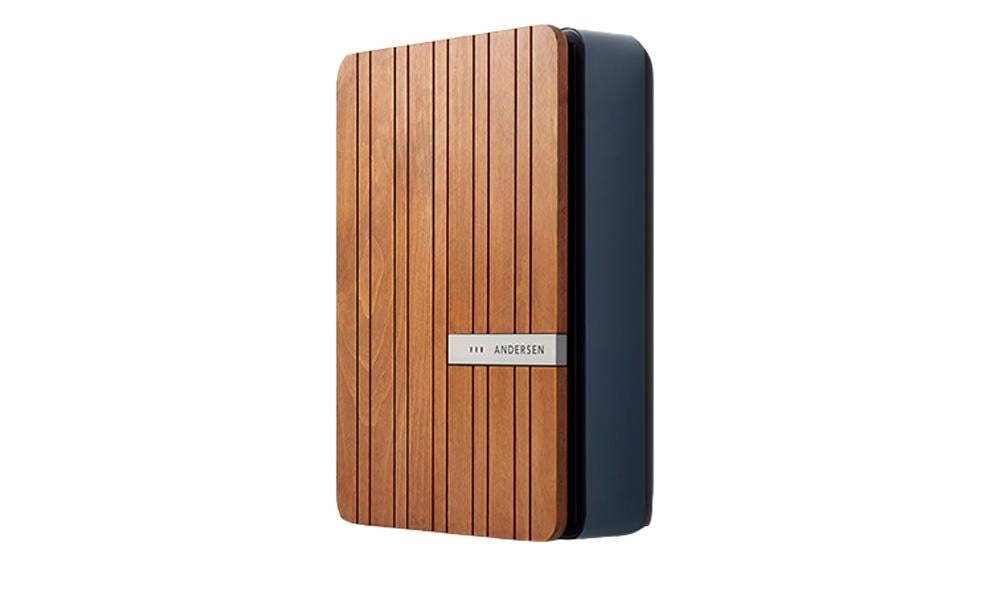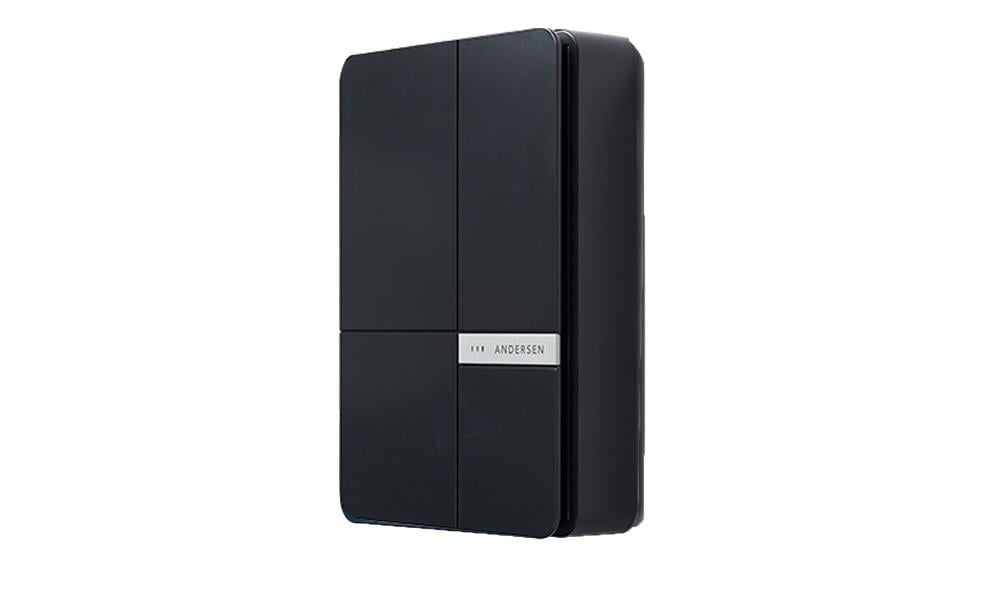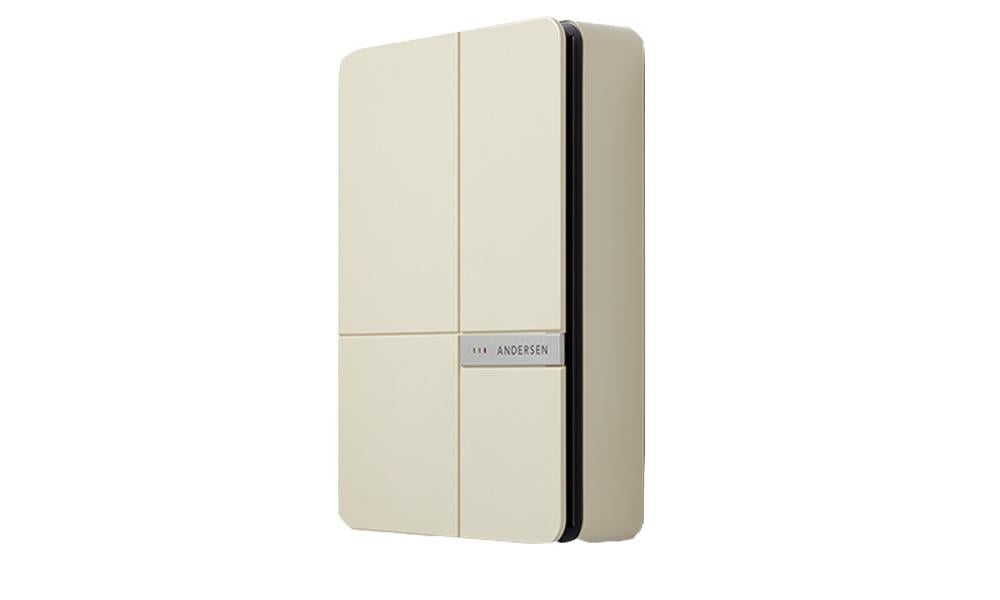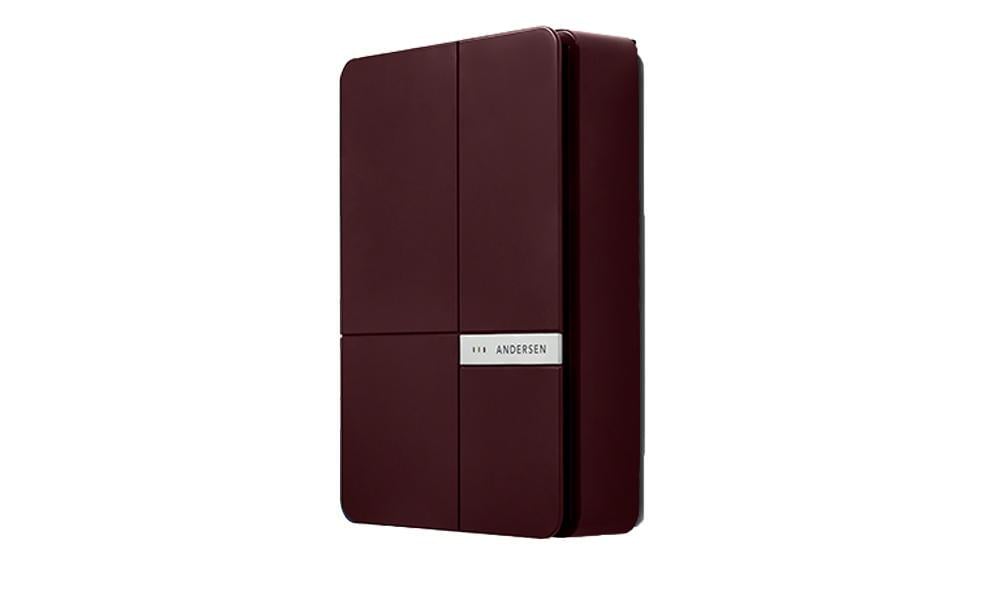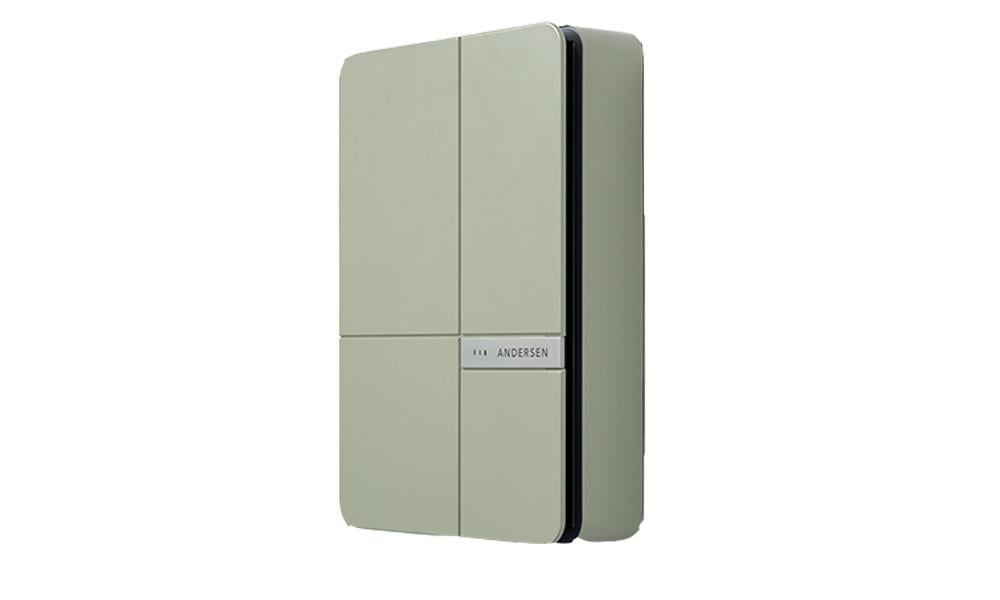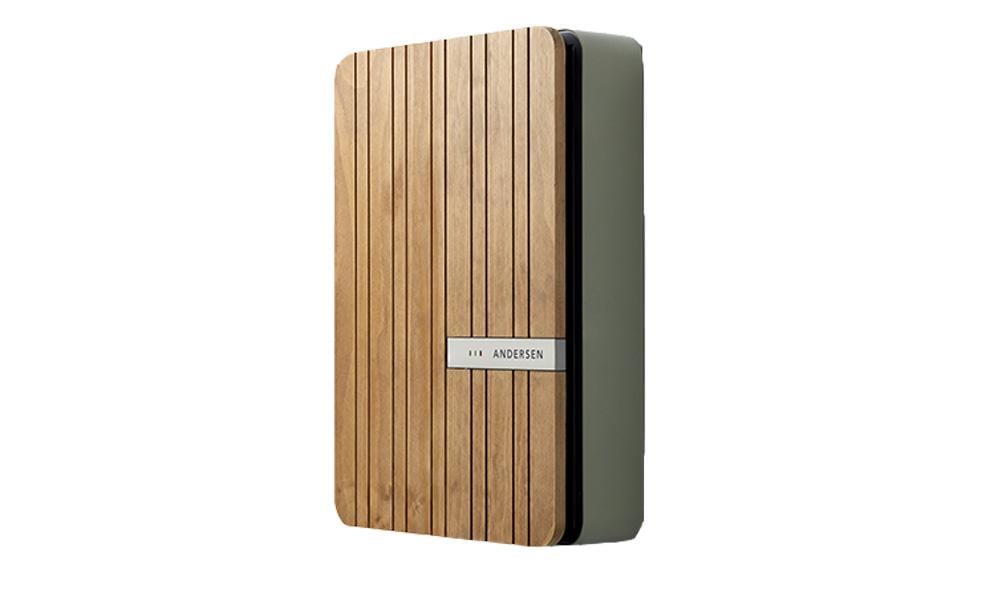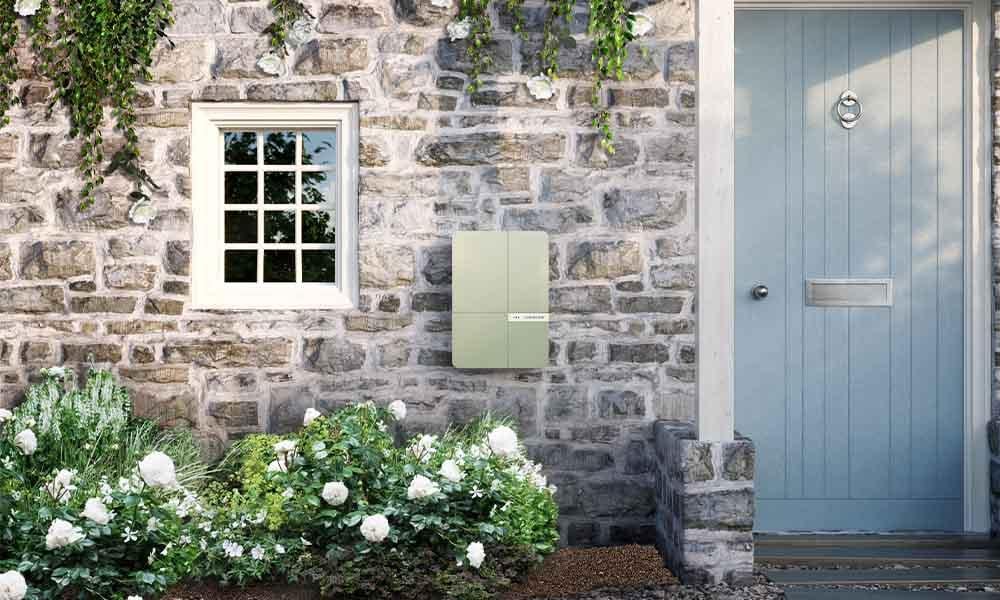 ---
Pros
- The design is like a work of art
- Hidden integrated cable with cleaning brushes
- Wide range of colours and finishes to choose from

Cons
- Premium price point
- Tariff section of the app feels outdated
There's no denying it, the Andersen A2 charge point is a stunning-looking charge point that is bound to make a statement on any wall it's placed on.
All that style comes with a hefty price tag however, £1589 with installation to be exact; and that's just the starting price. However it's worth keeping in mind that the Andersen A2 can be paid for in monthly instalments starting from just £21.00 per month with our EV charger finance options.
But beneath the pretty face of the Andersen A2, you do get an electric vehicle charger that comes with plenty of smart kit, a power output of up to 22kW and a bunch of design features that make the home charge point experience feel a lot more premium.
Note: While we did already review the Andersen back in 2020, we thought it was worth taking another look at the charger as there have been a lot of notable improvements since Andersen's acquisition by Evios in 2022.
Get your Andersen from just £21.00 a month
Are you sold on the Andersen A2? Head over to our Andersen A2 page to arrange an install.
Let's talk about that design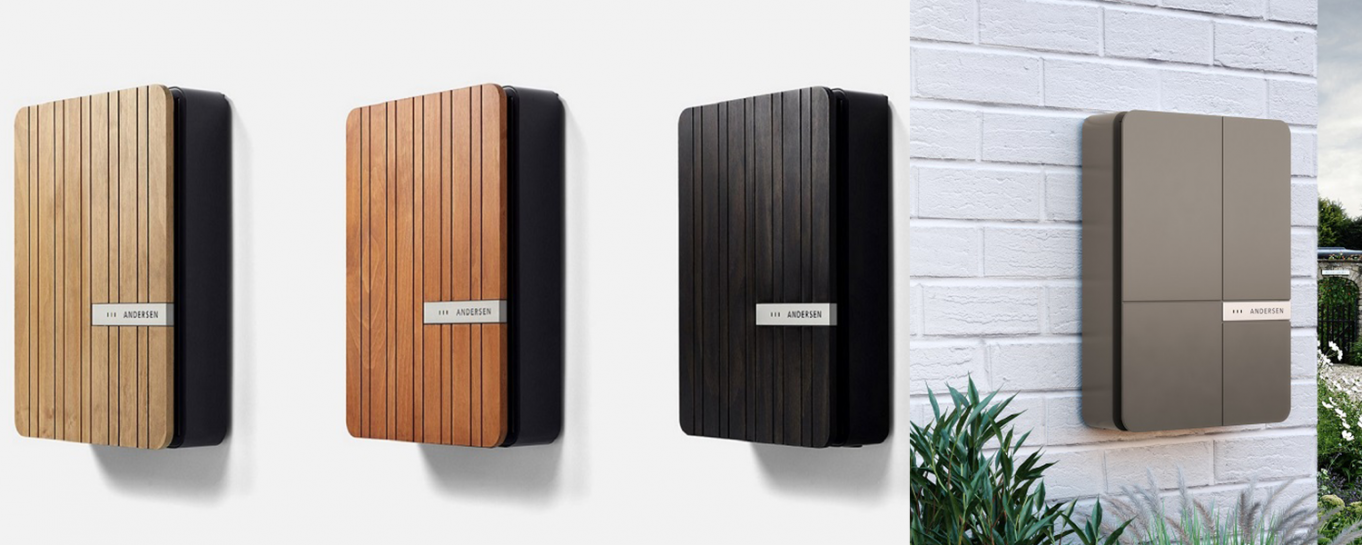 At first glance, some people might mistake the Andersen A2 for being an untethered charge point due to the lack of visible cables when the EV charger is not in use.
But the Andersen A2 is a tethered unit that comes with a hidden cable solution that involves coiling the charging cable around a recess located between the front panel and back panel and placing the connector in a handy cubby hole on the top.
Initially I found storing the cable a little tricky because the plug didn't always line up with the cubby hole at the top, which meant I had to unwind it and wind it up again a little tighter or looser to ensure the plug aligned with the the top.
But I soon got used to this and for day-to-day use I found the Andersen EV charger's cable tidy solution much better than other chargers where you need to wrap the cables around the main unit of the charge point, such as with the waEV-Charge EV1 or the Hypervolt EV charger.
The hidden cable solution does put the Andersen A2 on the big side however, coming in at 34cm wide by 49cm tall.
In terms of cable length you get two choices, 5.5 metres and 8.5 metres.
Cleaner and lighter cables

When taking a closer look at the Andersen A2, you will find that inside the cable storage has cleaning brushes that line the recess.
While these brushes won't keep the cable absolutely spotless, they do well at keeping water and surface grime off the cable. More often than not, it means you are handling a clean and dry cable whereas the cables on other products are more exposed to the elements.
Plus, the Andersen A2 comes with the "Evoflek" cable which it claims is the lightest and most flexible on the market. While I can't prove that particular claim, it was much lighter and more flexible than any other cable I have used.
Colour options galore

The Andersen A2 comes in a range of colour options too - more than 126 combinations to be exact.
As standard, the Andersen A2 comes with a choice of nine metal finishes for the front and body, which can be selected individually to create the ideal combination for your home.
For an extra £200 you can have your Andersen A2 fitted with an Accoya Wood front which comes in a choice of four different shades: Cotswold oak, Sorong Teak, French Walnut and Charcoal.
There's even a limited edition Carbon Fibre front panel which will set you back an extra £320.
The only product that comes close to the level of customisation of the Andersen EV charger is the Simpson and Partners Home 7 series, which has 107 colour combinations albeit without the option of a wood front.
Using the Konnect+ app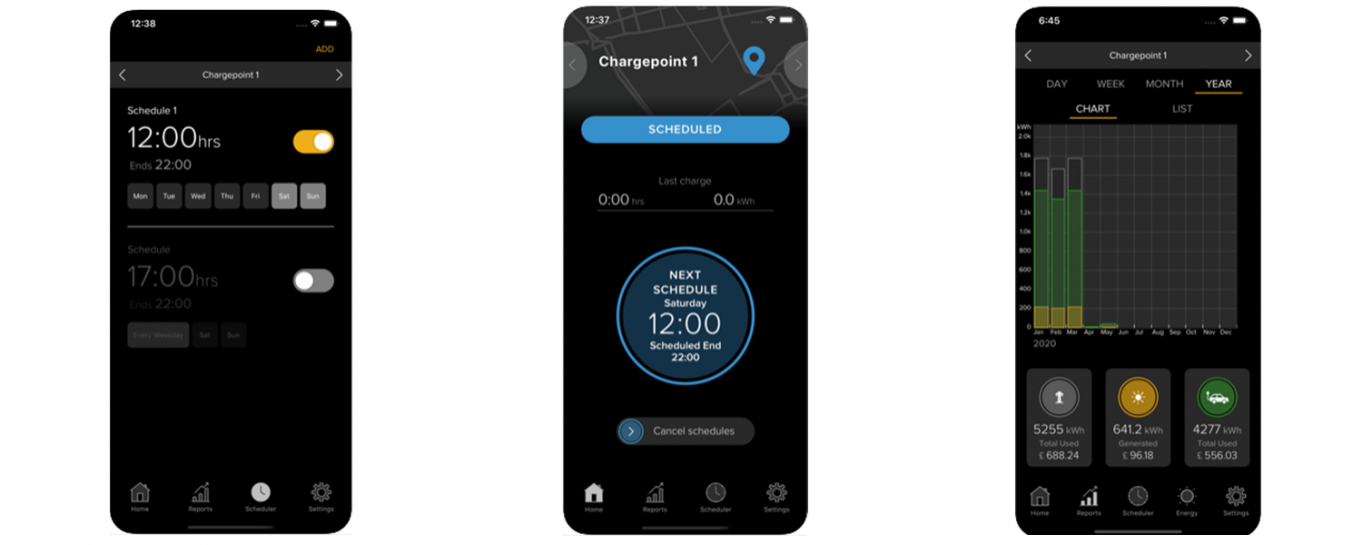 Just like the charge point it controls, Andersen's dedicated app (called the Konnect+ app) looks as pleasing to the eye as the Andersen itself.
While the app carries all the features you would expect in a smart charger, if you want super smart features such as tariff synchronisation and target charging then you are better off considering an Ohme charger or the waEV-Charge EV1/EV1i.
Charge scheduling

Like all smart chargers, the Andersen A2 can be scheduled to charge a connected vehicle at particular times.
In my experience setting up schedules was easy and straightforward with the option to set as many schedules as you wanted for added flexibility.
You can even name schedules, which I can see being handy for those who work shifts or have an energy tariff that changes its off-peak hours depending on the time of year like EDF GoElectric Overnight.
You can even enter your energy tariff into the Konnect app's settings and the app will automatically generate a schedule based on its off-peak rate.
Using this feature might require a bit of user tweaking however; when I tried making a schedule based on my tariff (Octopus Go), it created a schedule between 01:00 and 05:29, which is 30 mins behind the the actual off-peak window of 00:30 and 4:30am.
Tracking costs and energy usage

Speaking of energy tariffs, the Konnect app can track energy costs and usage after either selecting your tariff from the tariff section or entering your peak and off-peak rates manually.
As with scheduling, however, I did have to manually adjust the peak and off-peak price after selecting Octopus Go from the tariff section as the default prices were incorrect.
The tariff selection section showed other signs that it hadn't been updated in a while too. For example, it's missing notable EV tariffs like Intelligent Octopus and EDF GoElectric Overnight.
There were even some tariffs on there from suppliers that don't exist anymore like Bulb and Bristol Energy.
This isn't too big of a deal however as you can always manually enter your energy rates instead.
In future, it would be nice to see Andersen communicating with energy suppliers to provide live prices in a similar way to how Ohme and waEV-Charge does with their products.
Lock your Andersen A2

Another unique selling point of the Andersen A2 is its ability to be locked from the app.
When the lock is activated, the Andersen EV charger will not charge a vehicle even during times when a charge schedule is active.
We explain why it's unlikely a stranger will "steal" your electricity through your charger, but it is handy that the Andersen EV charger can lock for that extra reassurance.
Solar integration

If you have or are looking to get solar panels and want to charge your electric vehicle with them then you will be pleased to know that the Andersen A2 features solar compatibility.
Unfortunately, I don't have a solar array, so I wasn't able to test this feature myself but it's nice that Andersen includes this feature as standard rather than having to buy it separately like you do with the Easee One or Simpson and Partners Home 7.
Andersen has stated however that EV owners can use their Konnect app to either tell the Andersen A2 to charge a connected electric vehicle using 100% solar energy or a combination of solar and grid energy to bring the charging current to 7kW or 22kW if using a three-phase power supply.
The solar functionality of the Andersen A2 can be enabled remotely too, meaning no costly return visits should you wish to acquire solar panels for your property at a later date.
Should you buy the Andersen A2?

If you're looking for a home EV charger that doubles as an outdoor wall art piece, has countless customisation options and you don't mind the price tag then the Andersen EV charge point could be the smart charger you're looking for.
If you are also looking for a product that suits your home and EV, particularly if you have a luxury vehicle such as a Porsche, Jaguar, Audi and so on, then an Andersen EV charge point is ideal compared to most other charge points. After all, why spend all that money on a premium vehicle only to plug it into a budget home charger?
Not to mention the A2 does not require an earth rod for the installation (as it has built in earthing protection) which keeps the final result nice and neat.
My only "nit-pick" would be that while the Andersen EV app complements the premium look and feel of the charger it connects to, it would be nice to see "smarter" features like better synchronisation with energy tariffs.
Andersen A2 or the Simpson & Partners Home 7?

If you are looking for a premium EV charger that looks gorgeous on the wall it's mounted on, your two choices are the Andersen A2 or the Simpson & Partners Home 7 Series.
Ultimately, the biggest deciding factors between these two EV chargers is the price and which one you personally prefer the look of.
While both EV chargers come in over 100 finish options the Simpson & Partners Home 7 gives you the option to purchase it as a tethered or untethered version and opt out of the solar power function, which can help keep the price down.
The Andersen EV charger is also a lot bigger than the Simpson & Partners home 7, which could be off-putting to some, but it must be remembered this includes the built-in cable tidy which no other product on the market includes.
Personally, if you want that premium look I would spend the extra money and get the Andersen A2 - it's absolutely worth it for that extra level of quality and special finish especially if you opt for the Accoya Wood front.
If the upfront cost is a concern, then consider a pay monthly solution which means you can get the Andersen A2 from as little as £21.00 per month.
Want to see more reviews like this one?
Check out the reviews section of our website to find in-depth reviews on chargers, apps and accessories