Hypervolt Home 3.0 Review
Can the slick looks and unique features of the Hypervolt Home 3 coax drivers away from more established competitors?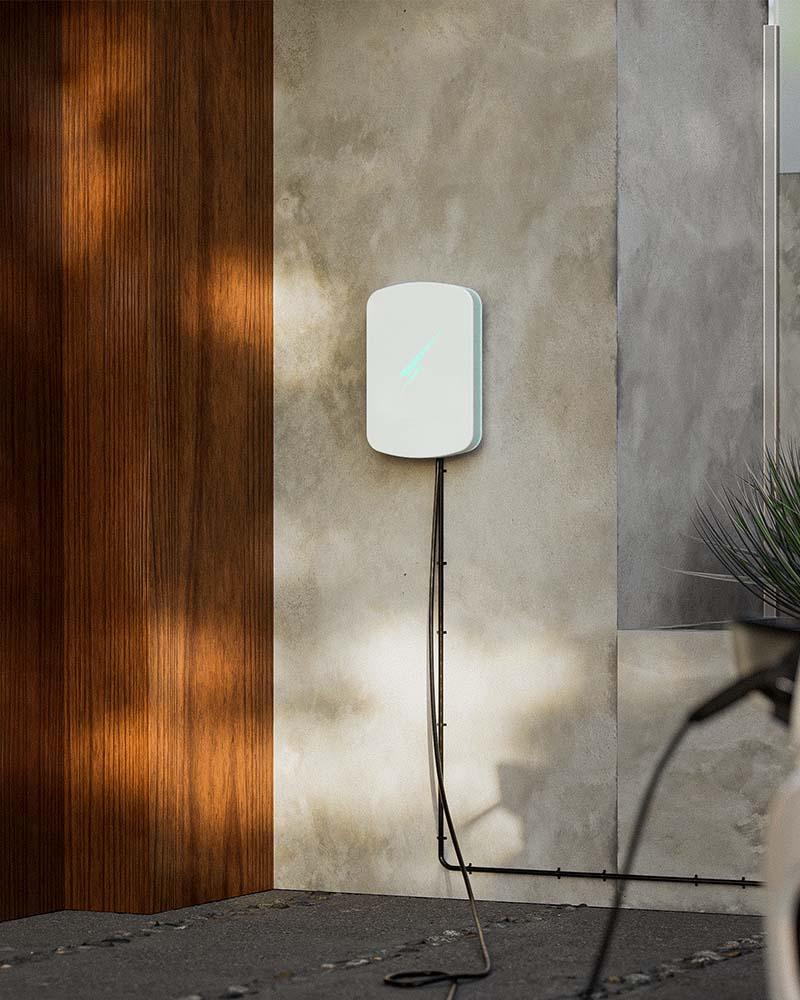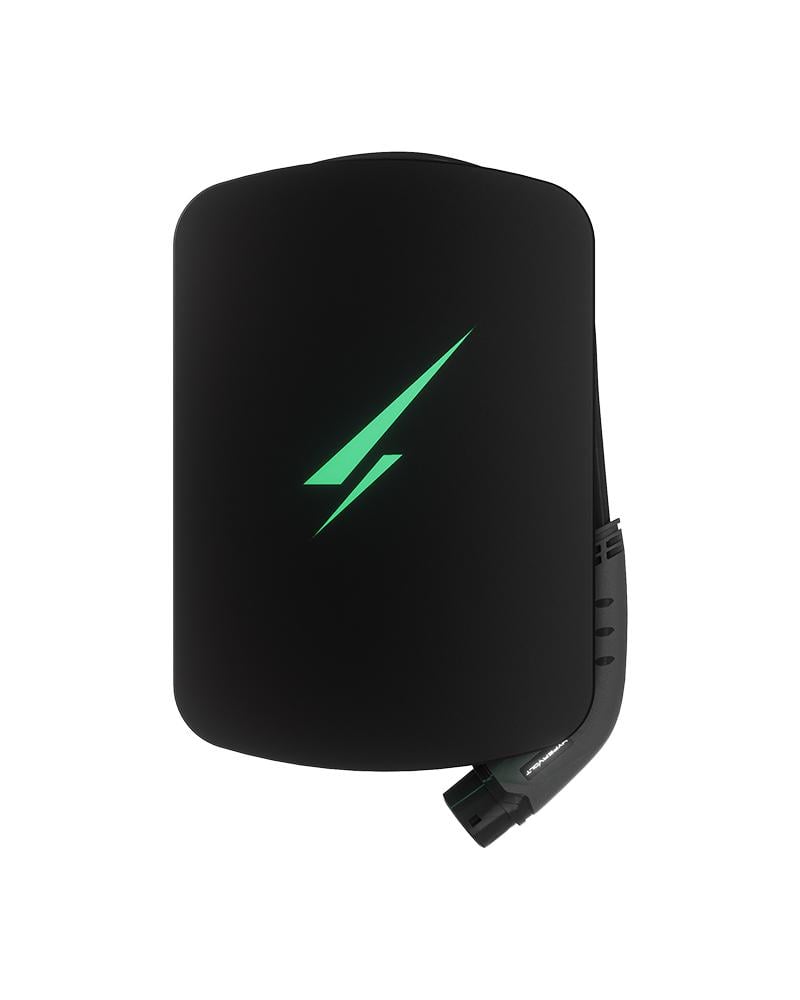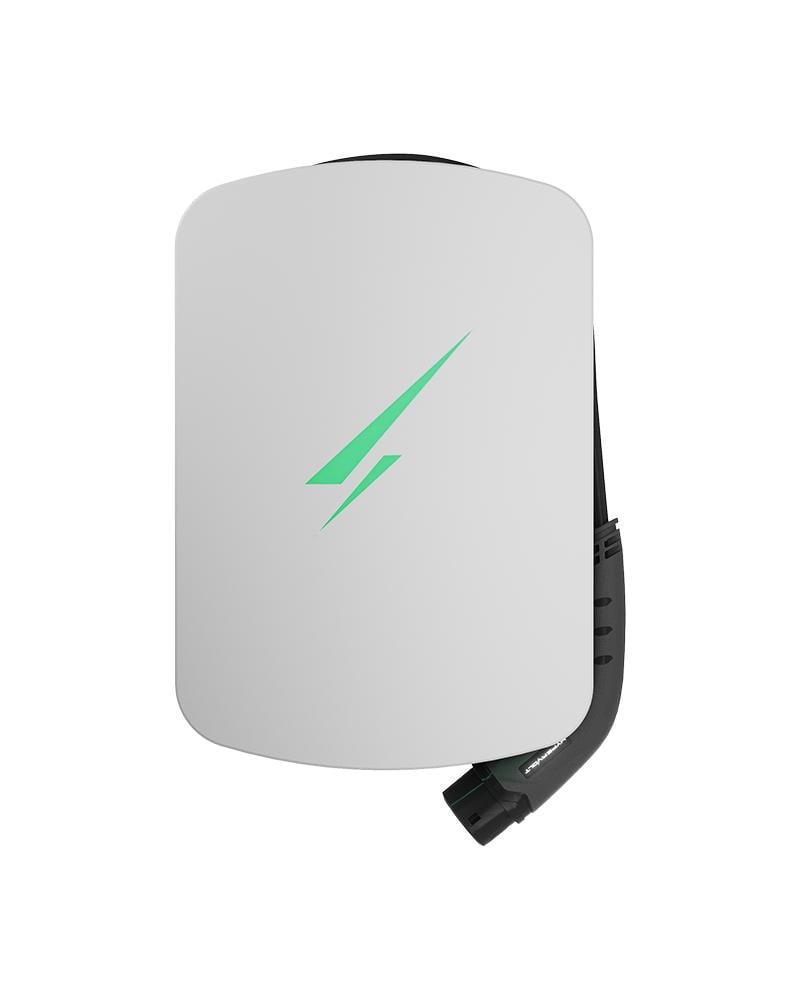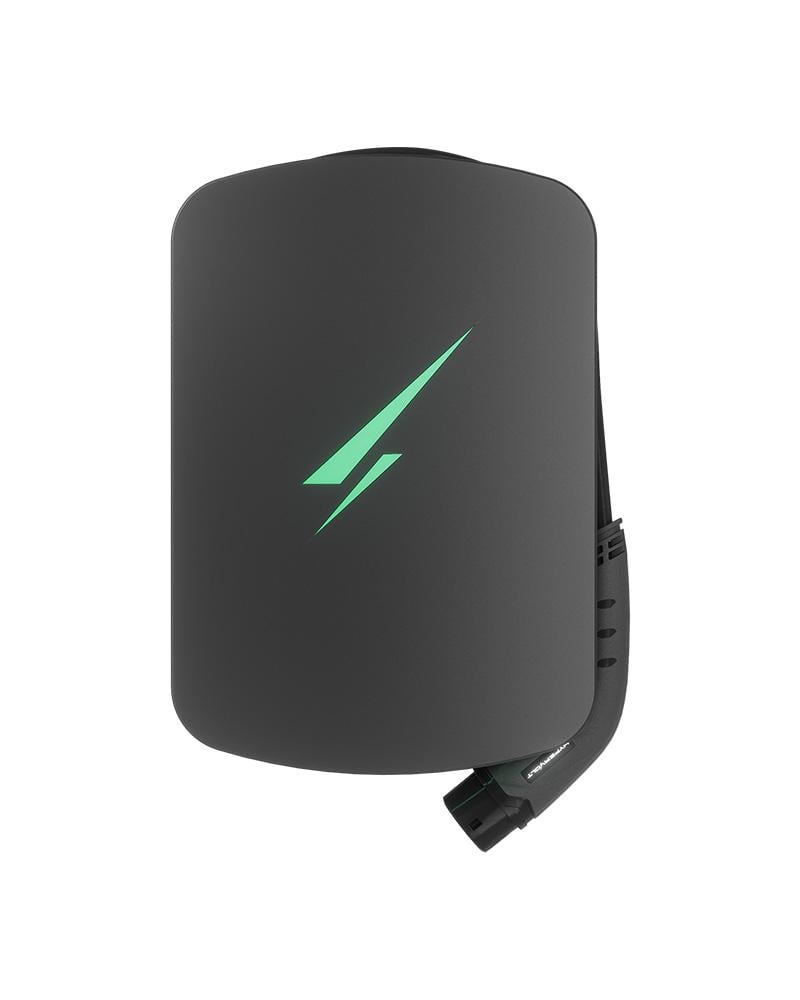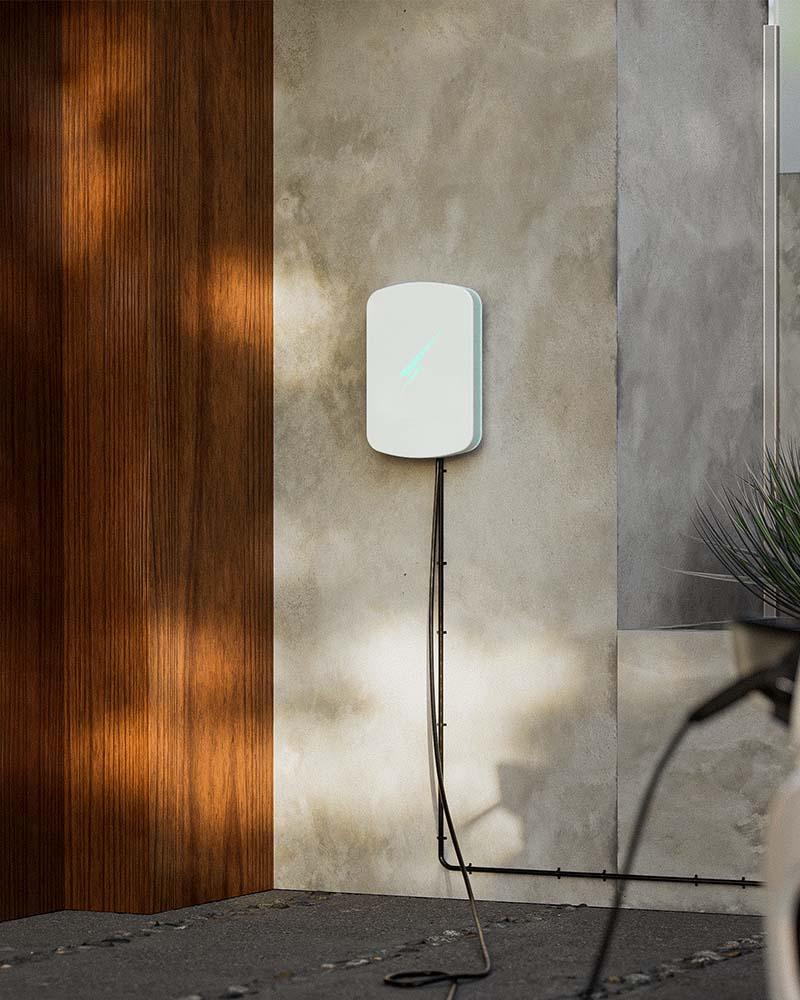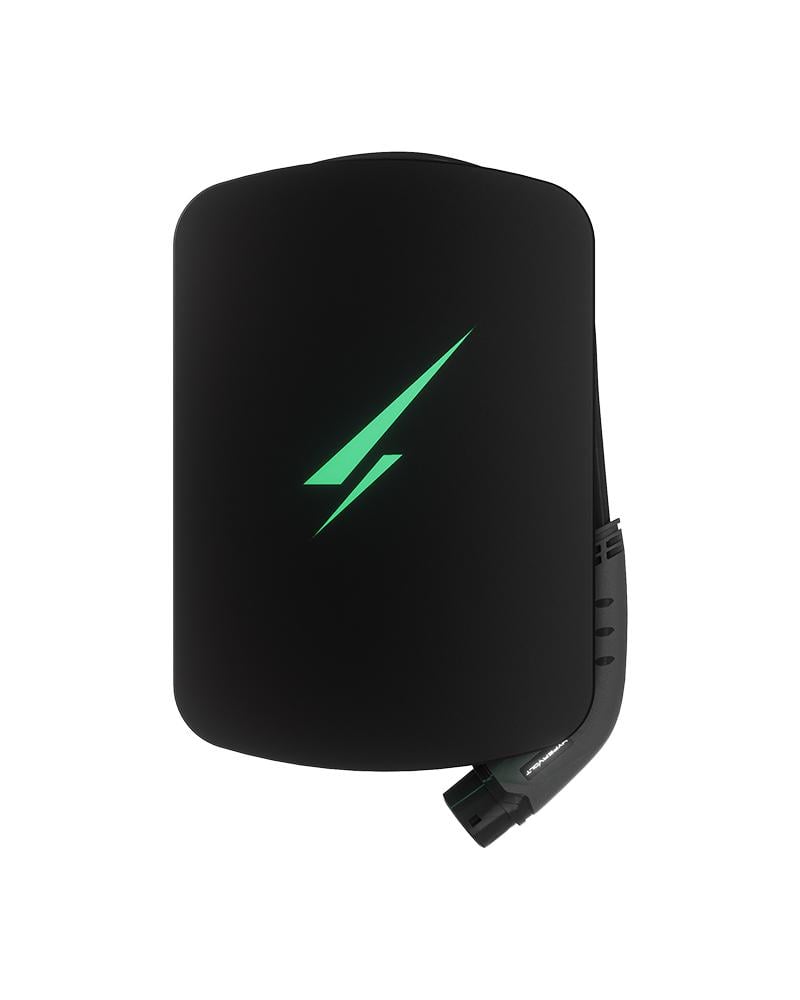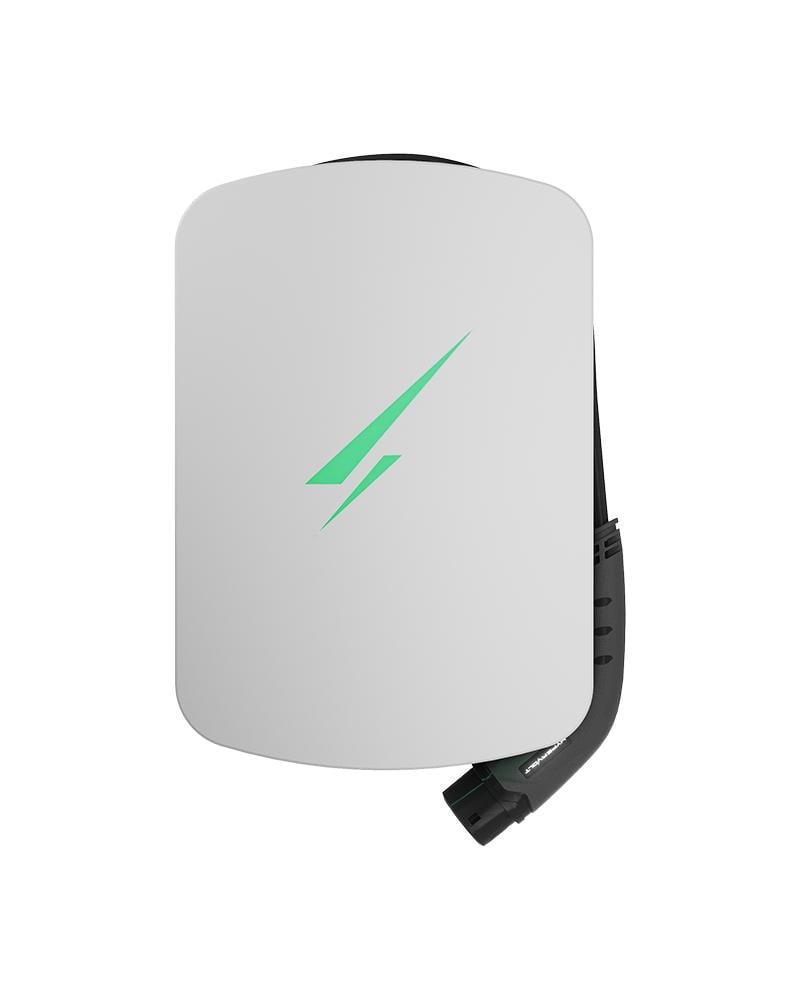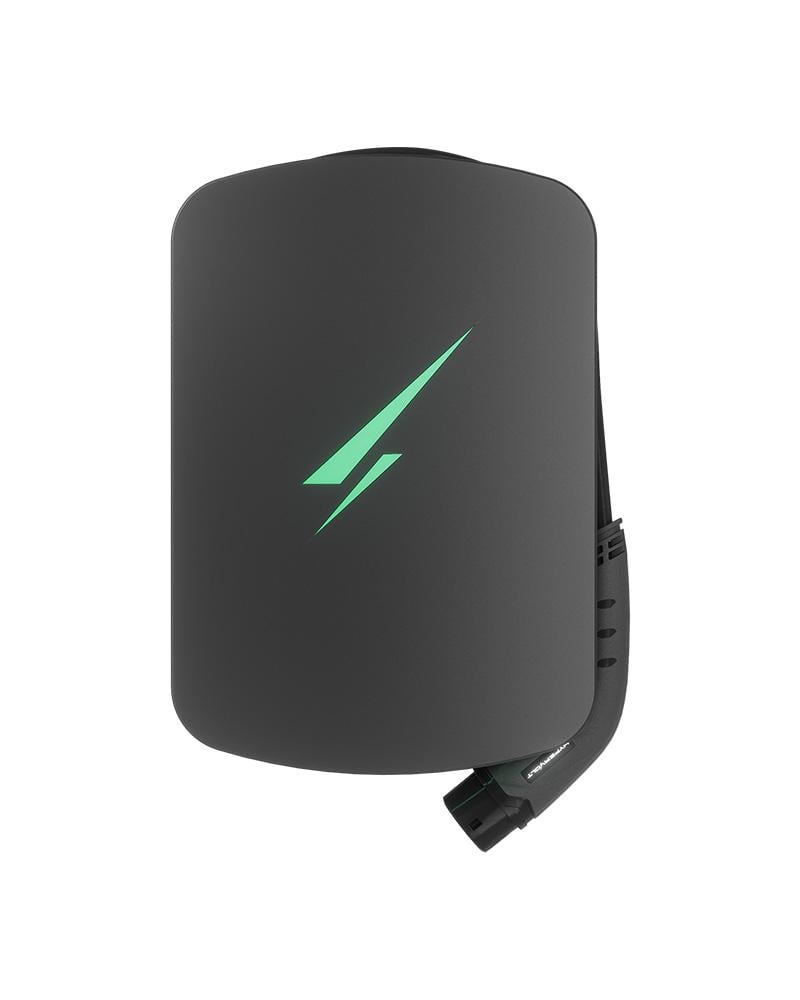 ---
Pros
- Striking looks
- Cable storage built-in
- Polished app
- Solar charging modes
Cons
- Looks may be too unique for some
Hypervolt is a relative newcomer to the EV charger market, but then who isn't? After all, the world of home EV chargers is still pretty new.
Even so, the Hypervolt Home 2.0 smart charger made a bit of a splash with its Home charger thanks to the striking design and unique lighting (party mode, anyone?).
A few hardware and software updates bring us to 2023 and the Hypervolt Home 3.0.
So, is this charge point worth the investment?
Hypervolt Home 3.0

The Hypervolt Home 3.0 is a tethered home EV charger, which means the charging cable is included and permanently attached to the unit.
Price-wise it's in the same ballpark as the Easee One, Ohme Home Pro, and Simpson & Partners Home 7 Series.
In comparison, it's a little larger than its competitors but it does include solar charging as standard as well as having a cable tidy built into the design so these are plus points to be taken into consideration.
It uses WiFi to enable smart features such as scheduled charging, over the air updates, solar integration and real time energy metrics.
In a nutshell, it's a decent all-rounder with sleek looks and a sleek app offering a worthy alternative to the Easee One or Ohme Home Pro.
Premium features at a competitive price
With features such as solar compatibility built-in, the Hypervolt Home 3 offers features that more premium chargers offer but at a lower cost.
Digging a little deeper

Unique style
Visually, the Hypervolt is certainly cooler than rival products but whether you like the size and large lightning bolt emblem on the front will come down to personal preference.
I'm not a huge fan of the large LED status lights, nor the size of the Home 3.0, preferring more discrete products, but it's not offensive.
You can control the brightness of the LED status light ring and main lighting bolt lighting via the app, as well as turn them off entirely.
There's no escaping the large lightning bolt on the front though, even when off.
Dive deeper into the app and you'll find a mini treasure trove of Tesla-like gimmicks ranging from party mode, Union Jack mode, Halloween and more.
You can even enable Alexa voice control if you fancy verbally telling your car when to charge.
There are three colour choices - white, space grey, and black. In my view, Hypervolt chargers look best in the darker space grey or black, offering a higher quality appearance.
The best part of the Hypervolt Home's design is the built-in cable tidy.
More manufacturers should incorporate this into their tethered chargers - it produces a neater results and saves the need for a separate charger holster.
Solar charging
The Hypervolt charger comes with solar charging as standard, which will no doubt pique the interest of those with solar panel installations already or thinking of getting them installed for the future.
There are three solar integration modes for charging your electric vehicle:
Boost will charge at full power and will use any excess solar if available

Eco will guarantee a charging rate of 1.4kW but prioritise using solar energy where possible

Super Eco uses only solar energy and requires a minimum of 6 amps or 1.4kW of excess solar energy available
While I was unable to test this feature, it's certainly a handy bonus if you already have solar panels in place or intend to get them in future.
Though I personally wouldn't base my choice of EV charger on solar charging functionality alone (read our guide to solar EV charging to understand more).
Load balancing
The Hypervolt includes a CT clamp, which is required for solar integration, but this brings another added bonus - load management.
This effectively means the charger monitors how much power is being used by the property and will determine if it's safe to start charging your car.
It's unlikely enough appliances in the house would be on simultaneously to require this feature, especially as most EV charging takes place overnight when demand on the incoming supply is low, but it's reassuring to know there won't be any issues with household load.
Built-in pen protection
The Hypervolt Home 3.0 has built-in earthing protection which means no earth rod is required at installation.
This keeps the finish neater and installation simpler.
Using the Hypervolt - a mixed bag

My time with the Hypervolt Home 3.0 was almost entirely without fault and very slick, but I encountered a couple of stumbling blocks.
I had a slight challenge pairing the charger with my home WiFi, though I managed to resolve this fairly quickly. I should say that an approved installer, such as Smart Home Charge, will complete the setup for you, so customers should not encounter this.
You may notice others complaining of similar issues online, but Hypervolt tell me this is largely related to the previous 2.0 hardware, which the new 3.0 unit has resolved.
Elsewhere, adding my peak and off-peak prices in the energy tariff settings was more fiddly than it needed to be as I explain in more detail below.
These were tiny niggles in an otherwise very smooth experience, but they can very easily taint a user's perception of how useful the app is. Smart charger apps have a few core functions that they should nail - namely smart scheduling and cost tracking - so it's a shame when these elements aren't as good as they could be.
I was still very happy with the overall experience though.
Find a local installer in your area
We have fully qualified EV installers across the country ready to help you get set up for home charging.
Polished app
As if to demonstrate the ying/yang experience, the overall Hypervolt app experience is a very good one.
In fact, it's probably the best-looking EV charger app available today - menu items are clear, button designs are bold, and any superfluous information is hidden away unless you want to find it.
It sounds very basic, but there are a plenty of EV charging apps that have not made much of an effort when it comes to the user interface, but the Hypervolt app has a refreshingly clean and bold appearance that makes it very easy to use.
Scheduled charging a breeze
Setting up a scheduled charge was very simple, as it should be.
Select a start and end time, to coincide with your off-peak EV tariff, and away you go.
Kudos to Hypervolt for adding a countdown timer advising when charging will start.
It's a small addition, but I found it very reassuring that something was going to happen i.e. it would actually carry out the scheduled charging as intended.
Integrated cost control tracking
You can also input your energy tariff electricity price to more accurately track the cost of your charging sessions.
This is particularly useful if you're on an EV friendly tariff, which are among the cheapest energy tariffs.
However, adding two prices - for those with peak and off-peak rates - was challenging to say the least. You can add two rates and select the start time for when each rate kicks in, but the end time for them both is automatically calculated based on the start time of the other.
Sound complicated? That's because it is and I struggle to even explain clearly how it works. It would be much simpler to allow the user to input the start time and stop time manually for each tariff rate, with the app ensuring there is no crossover between them.
I managed to get it to work in the end and, to be fair to Hypervolt, some other charger companion apps do not even let you add more than one energy tariff rate (we're looking at you Easee!). So I appreciate the option and I am sure Hypervolt will refine the setup in future.
Hypervolt EV charger - review summary

The Hypervolt Home 3.0 is a highly capable smart EV charger, with an easy-to-use app, smart interface and solar features that will no doubt grab the attention of those with solar panels.
The build quality is good, even if it doesn't feel as nice as some rivals - then again, how often are you going to be hugging your EV charger?
The design is unique and the included cable storage sets it apart from some of other tethered chargers, but some may be put off by how much it stands out.
Hypervolt Home 3.0 - should you buy it?

When it works, which is most of the time, it's a top-drawer product and offers one of the smoothest EV charging experiences around.
If you're looking for a tethered charger then the Hypervolt should certainly be on your shortlist, alongside the Ohme Home Pro, Simpson and Partners Home 7 series and Easee One.
Is the Hypervolt Home 3 the right charger for you?
Get the Hypervolt home 3 installed for as little as £34.77 a month!