Salary sacrifice for electric cars explained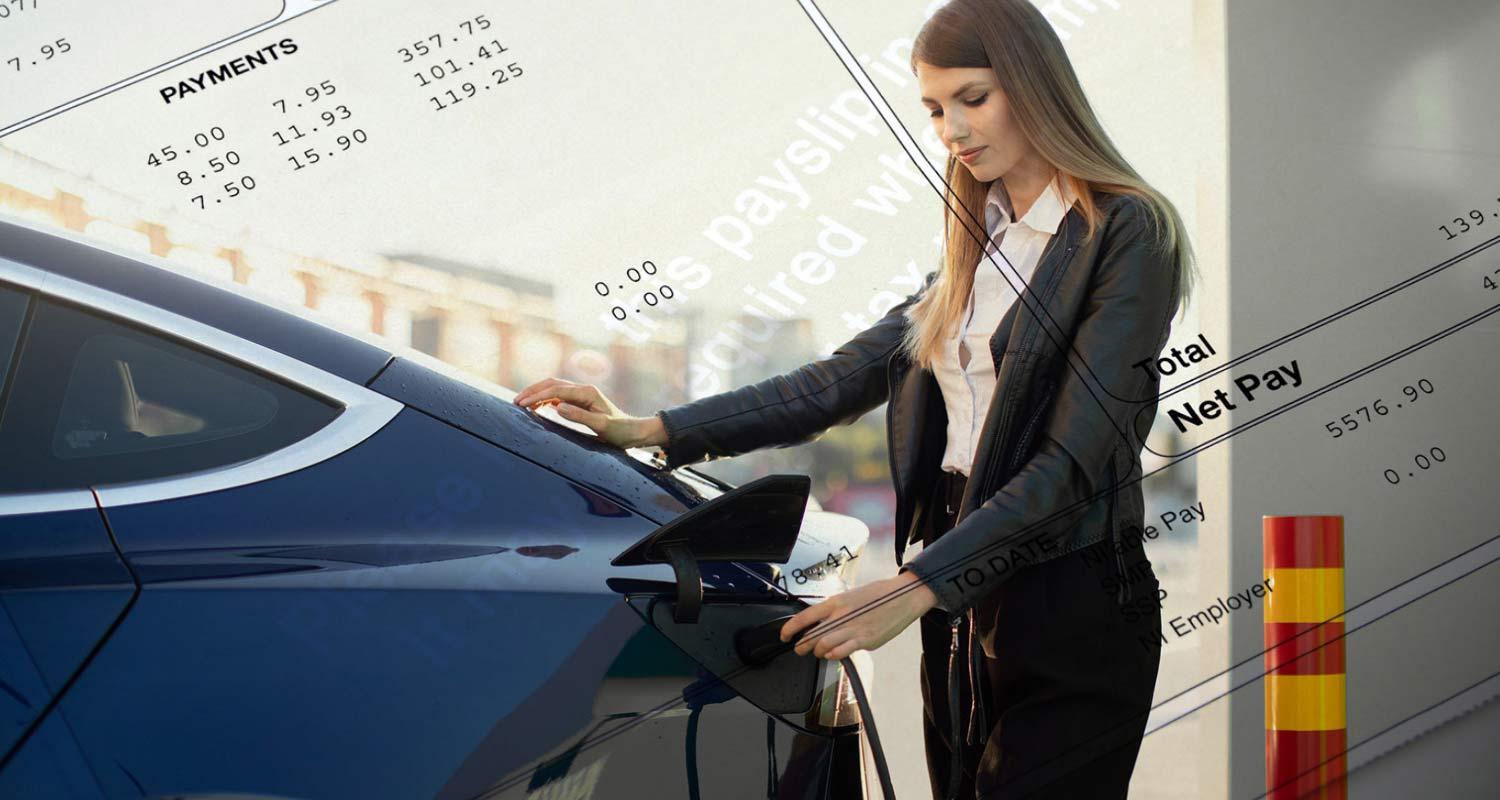 What is a salary sacrifice car scheme and does it make getting an EV cheaper? Read our guide to car salary sacrifice schemes to find out.
Salary sacrifice schemes are just one of the ways driving an electric vehicle (EV) is becoming more accessible and affordable in the UK.
These schemes allow employees at a company to proportion some of their monthly wages against the cost of a benefit, like an EV. This lowers your monthly take home pay, meaning you pay less in income tax and National Insurance each month, but then you get access to a brand new EV.
Vehicle leasing companies or leasing brokers can often buy some EVs in larger volumes which means they can offer vehicles to your employer at a discounted rate.
This means employees could pay less to rent an EV each month through the salary sacrifice scheme than if they bought privately at the dealership (see table).
There are some salary sacrifice leasing specialists like The Electric Car Scheme that can offer discounts of between 30%-60% on all EVs. You can learn more about how it works whether you're an employer or employee - the Electric Car Scheme team will explain all. Simply book an introductory call with them here.
In addition, when renting an EV through a salary sacrifice scheme, employees will have to pay company car tax (benefit-in-kind or BIK) as an additional percentage charge each month straight out of their wages, but the good thing is it's currently at a very low rate until at least 2025.
In summary, you pay out of your salary for the car each month and you pay a BIK charge from your monthly salary too. This, combined with the savings in tax, gives you the total cost for running the EV on a salary sacrifice scheme.
It should also be made clear too that renting an EV through salary sacrifice means you can't own the vehicle at the end of the contract. Once the contract ends, the car goes back to the leasing company and then you choose a brand new EV through the scheme or you choose another way to fund your next vehicle.

How much will a salary sacrifice EV cost each month?

Working out how much an EV through salary sacrifice is going to cost depends on your income, the price of the EV and how the scheme is designed.
Some leasing companies will offer insurance, service and maintenance included, as well as other extras like breakdown cover of a home charger installation as part of the monthly cost.
As an example, if you were a higher rate taxpayer and chose a Tesla Model 3 over a three-year lease, £570 would be the gross salary sacrifice (the portion of your salary that comes out before you get taxed) and there would be a £27 charge each month for BIK too.
However, the savings of £246 on income tax and National Insurance takes the net cost of running the EV down to £351 a month.
Financing the same model with Tesla directly with new car finance would cost £552 a month and that's also after a £6,000 deposit. Not having to put down a deposit is another added bonus for funding an EV through salary sacrifice.
That means you can either sell your current car privately or trade it in somewhere like We Buy Any Car or your local dealer.
There are a lot of numbers involved, but any leasing company or broker will help employees and employers easily understand what they will need to pay each month and what they could save in tax by switching to an EV through salary sacrifice.
The Electric Car Scheme has a handy salary sacrifice calculator that enables you to choose any car, any lease, and input your salary to work out how much you could save. Check it out here.
Monthly costs and tax savings (three year contract)

Tesla Model 3 Standard Range

Polestar 2 Fastback Long Range

Kia EV6 GT Line

Lease price

£570

£634

£697

Employee tax savings

£246

£252

£274

Average benefit-in-kind tax over lease

£27

£26

£29

Net cost per month

£351

£408

£452

Versus new car PCP monthly cost

£552

£837.16

£536.81

Data compiled using The Electric Car Scheme quotation data and vehicle manufacturer new car finance representative examples

What if my company doesn't run a salary sacrifice scheme?

It's all well and good trying to figure out the costs for running an EV through salary sacrifice, but what if your company doesn't currently run a scheme?
Many larger companies in the UK will already provide one, but if your company doesn't it's worth finding out if anyone else at your work would be interested and then collectively asking the HR department about it as an option.
It means the business could offer a benefit to its employees as an added incentive to stay working at that company and it would also show they're doing their part to help reduce transport emissions.
Leasing companies and brokers will be more than happy to talk about setting the company up with payroll, accounting and communication to make sure the scheme is set up properly through HMRC.
The salary sacrifice scheme shouldn't cost the employer anything to set-up or run. Depending on the provider, there may be some risks, such as if you left the business or you went on long-term sick or parental leave. But many salary sacrifice scheme providers now provide cover for this. It's worth speaking to the team The Electric Car Scheme who can answer any questions you have on this subject.
There is also the caveat that if the car is written off or stolen, or the driver loses their licence or "significantly breaches the terms of the lease", the employee would be liable for a fee charged by the leasing company of up to 50% of the remaining monthly payments.
What else should I think about before getting an EV on salary sacrifice?
There are some additional things to consider.
If you reduce your monthly take-home pay to get an EV through work your lower net income could affect things like eligibility for a mortgage or what you would be paid in maternity pay.
Those on lower incomes might also not be able to qualify for the scheme as it could lower monthly wages to beneath the minimum wage.
So it's not necessarily suitable for every individual, but there are still a lot of people where a salary sacrifice scheme would be beneficial.
Can I get an EV charger installed on salary sacrifice?
Smart Home Charge has partnered with The Electric Car Scheme to make switching to an electric vehicle as easy as possible.
This means you can get your EV on salary sacrifice with The Electric Car Scheme and bundle in your home charge point installation, potentially saving you hundreds of pounds.
You get a brand new car, brand new home charger and we'll come out to fit it for you - all for one tidy monthly sum. Book a demo with The Electric Car Scheme team to find out how.