Ohme ePod Review
The ePod brings Ohme's class leading software to an untethered unit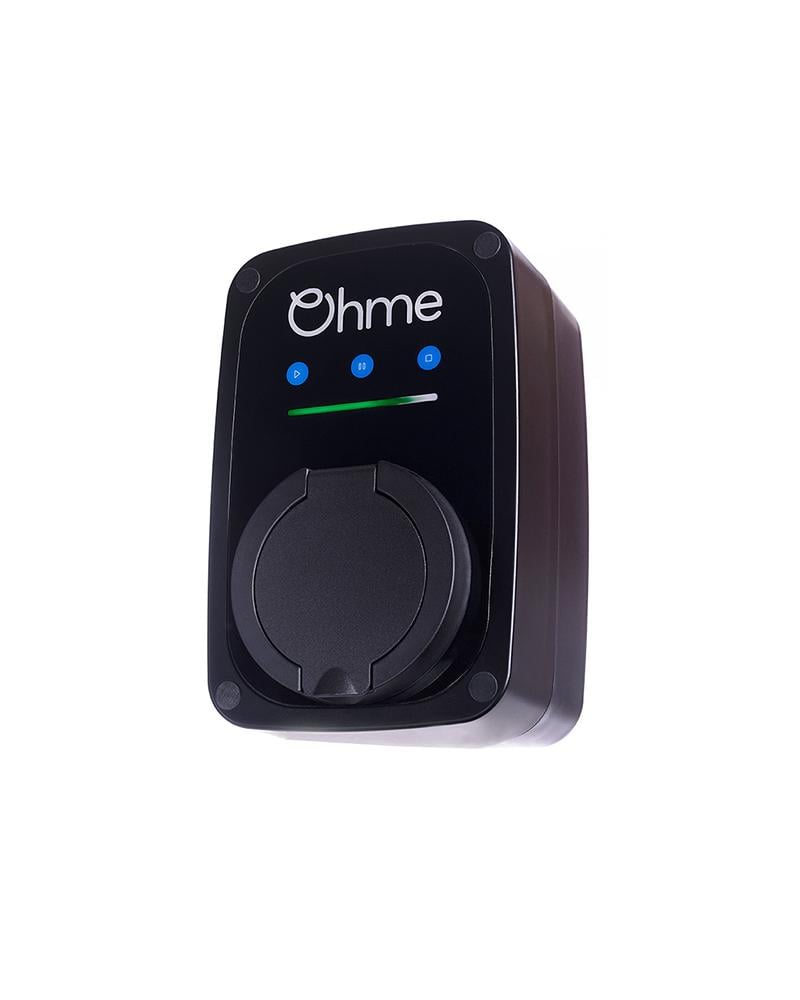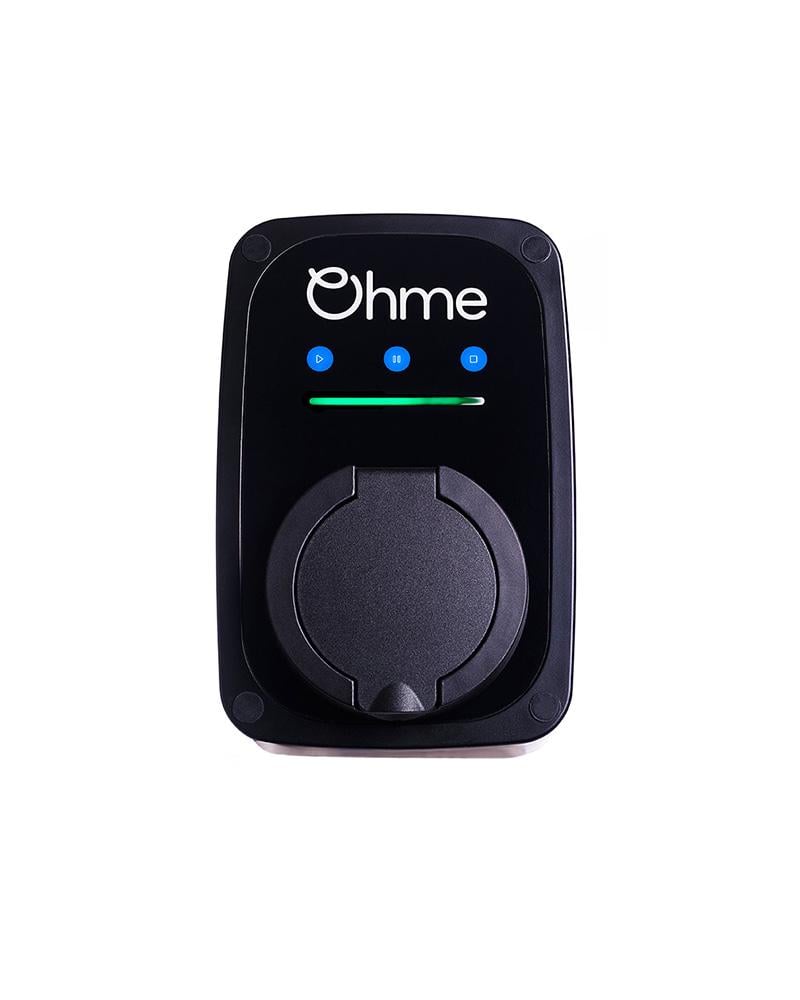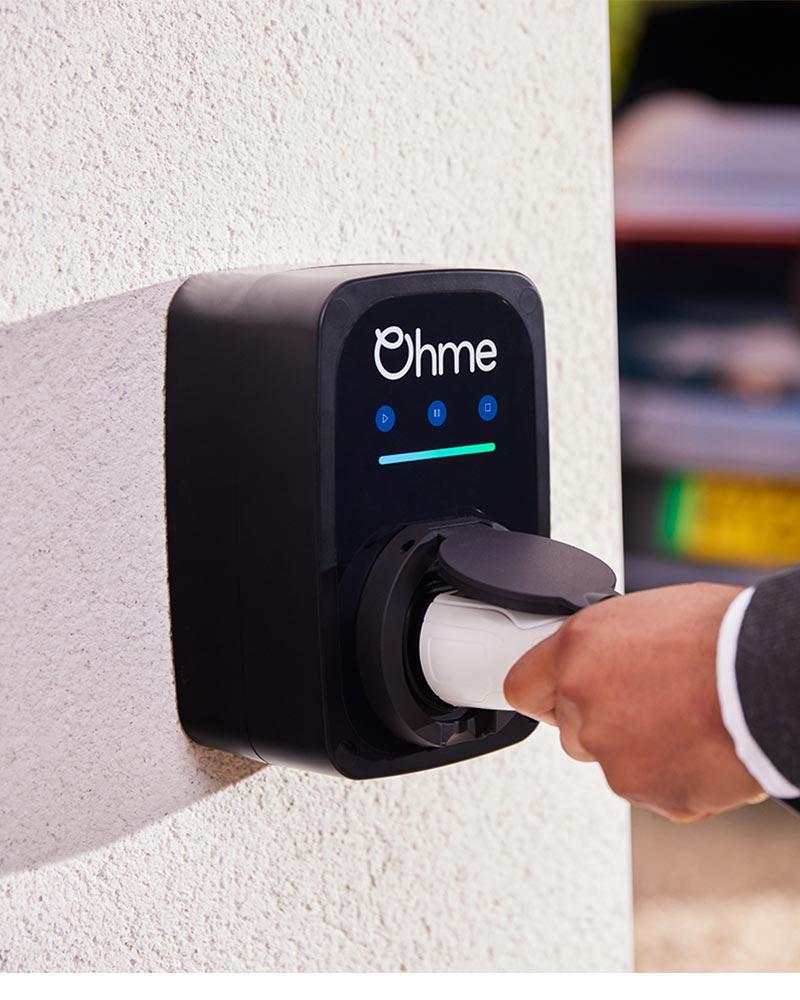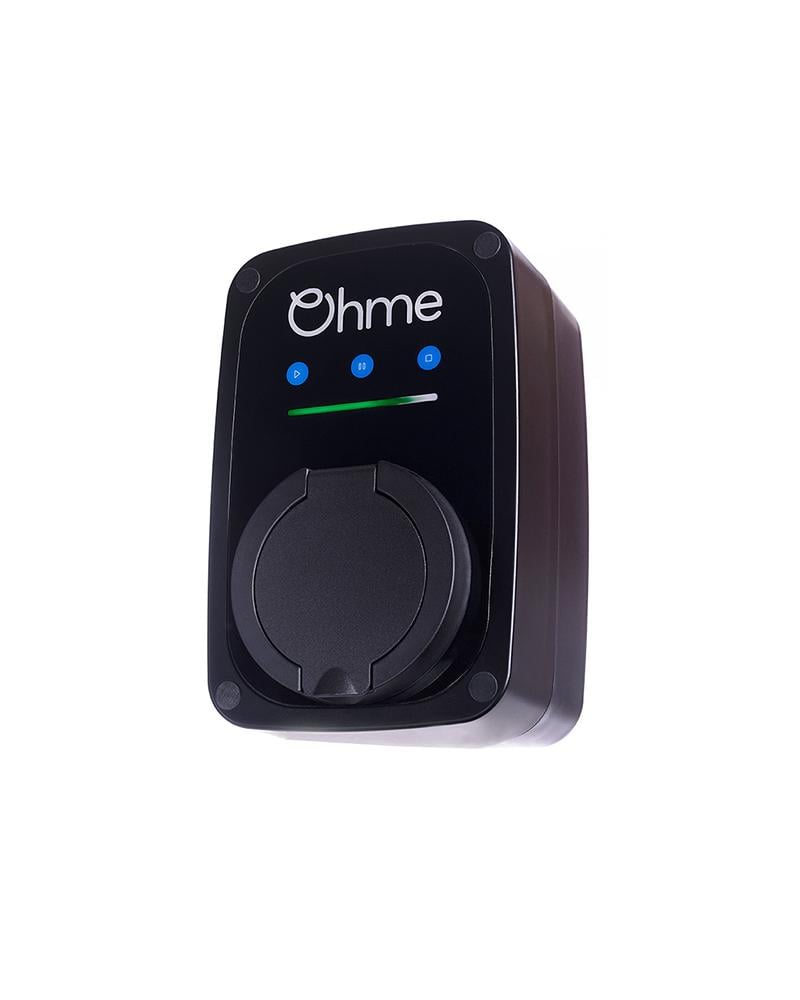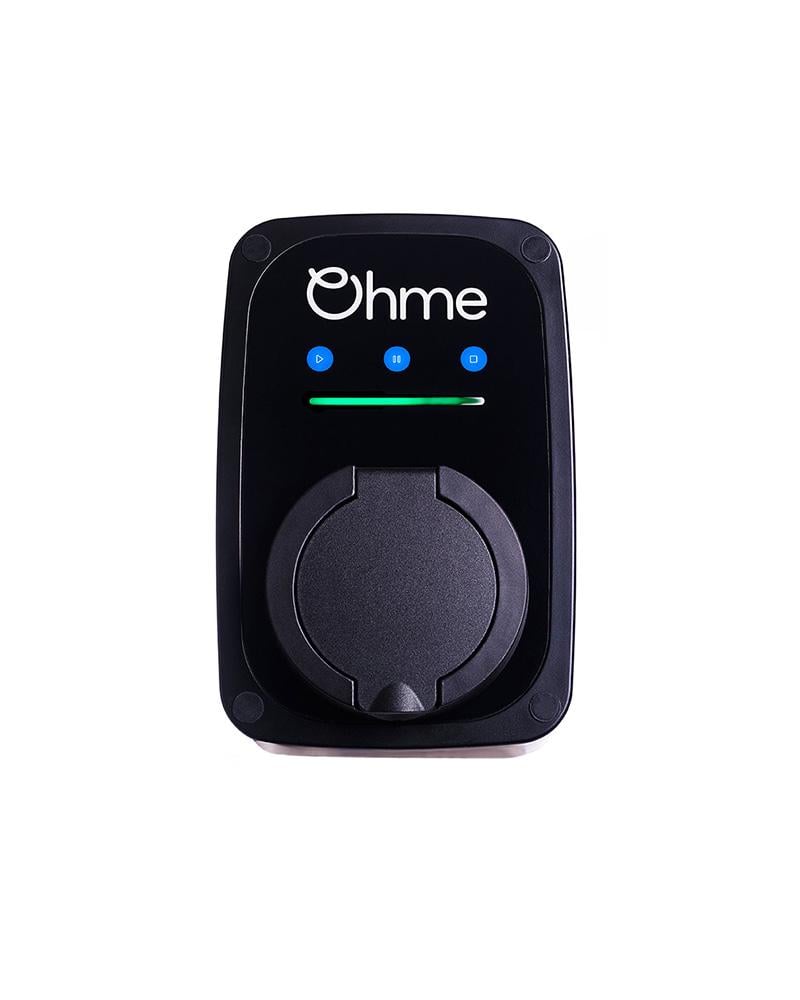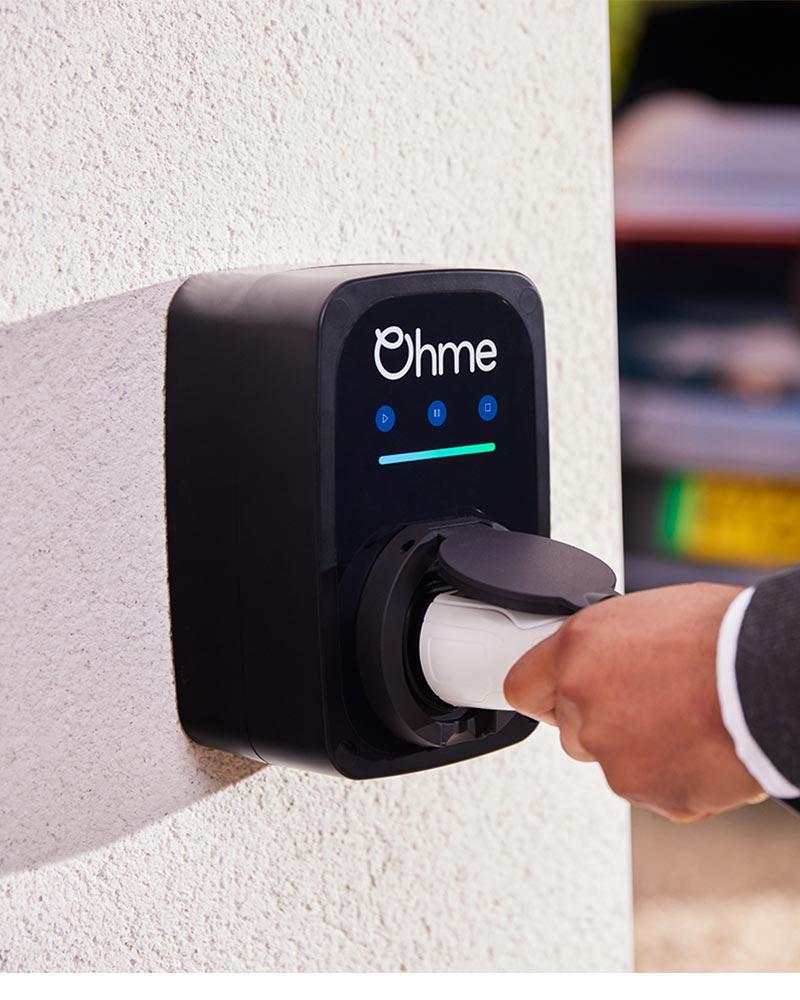 ---
Pros
- Small and unassuming form factor
- The cheapest way to get Ohme's leading software
- Untethered offers flexibility with charging cable length and setup
Cons
- Functions are limited if your vehicle manufacturer is not on the
API list
- Doesn't work in both tethered or untethered modes unlike some of its competitors
Ohme has been one of the market-leading EV charger providers for electric vehicles for many years.
It led the way with the Ohme Home, backed up by its impressive and innovative software for easy and reliable charging.
The award-winning Home Pro followed in 2022, bringing with it much-needed visual upgrades and it's still one of our best-selling smart chargers.
Now it has answered the calls for an untethered product with the all-new Ohme ePod, offering the same technology, greater charging flexibility, and a more compact form factor.
Plus, it has a lower starting price than its bigger brother the Home Pro.
So, is it the ideal charger for you? And if you're set on an Ohme EV charger, which should you go for - the ePod or Home Pro?
New compact design

The ePod is quite a design departure from the bulkier Home Pro; it looks much sleeker, despite being similar in size.
It also lacks the screen you'll find on the Home Pro, though three simple buttons are retained for charging controls. As well as saving space, this has likely reduced costs helping to push the Ohme ePod starting price below that of other EV chargers including rivals such as the Easee One.
The interactive buttons are handy for quick control of your charging. "Play" starts a smart charging session, while holding it for three seconds will set it to Max Charge for instant charging.
Save £100s on charging costs with the ePod
After reading this review, be sure to check out the ePod below and see how you can save £100s on charging costs thanks to Ohme's award winning software.
Works with both Type 1 and Type 2

As an untethered charge point, the Ohme ePod works with both Type 1 and Type 2 electric vehicles. While all new electric vehicles are Type 2 anyway, somewhat negating the need for "universal" chargers, it's handy to know the ePod will cater for older Type 1 vehicle so long as the appropriate cable is used.
Another bonus of the ePod going for the socket-only design (with no cable attached) is the added flexibility this brings. A tethered charge point certainly brings convenience but it does mean selecting a cable length at purchase and effectively being stuck with it unless you change the entire charge point.
A socket-only, or untethered, charger like the ePod lets you choose from a wider range of EV charging cables, which you can then keep in the boot and use with public chargers too.
The downside, of course, is the lack of a provided cable. You'll need to use one that comes with the vehicle (if you're lucky) or purchase your own cable at an additional cost. So that is something to factor in when purchasing any untethered charger like the ePod, Easee One, or Simpson and Partners Home 7.
Ohme app

Ohme's smart tech sets it apart from other products and it's always being refined and updated.
New security features have been added and the menu has had a rejig.
The Ohme knows the percentage charge your EV has, provided it is API compatible (so do check).
This means you can tell the Ohme to reach 80% by 7 am every morning and it knows how much to add - if your vehicle is at 40% it will add 40% for example. In other words, it only charges your car by the amount it needs.
Whereas some other chargers only let you set a start and stop charging time, meaning your car will be charged for the entirety of that session. Though most vehicles will let you set an upper limit for charging, the Ohme takes away the faff.
If your vehicle isn't API compatible, then you lose this functionality. You'll still benefit from smart charging, but the Ohme won't know your car's current battery status, so setting up charging plans is more fiddly.
I'd still like to see Ohme let owners of API incompatible cars set up a start and stop schedule, so there is an easier charging option for these drivers.
Secure from strangers

You can also "lock" the charger buttons from within the app, which should prevent any rascals who might think it's hilarious to stop your charge session overnight.
Additionally, you can approve each plug-in too. If selected, the Ohme app will seek authorisation to start a charge when it detects a vehicle has been plugged into the ePod. Handy for anyone concerned about strangers borrowing their charger (though we explain why it's unlikely) as well as for when you're on holiday.
3G/4G connectivity

Ohme continues to use a built-in SIM card for mobile data connectivity instead of WiFi for the smart charging features.
Unless you're in a mobile signal blackspot, this can actually be a lot more stable than WiFi and there are fewer variables to go wrong - there is either signal or there isn't. Whereas chargers using WiFi have a few more pitfalls to navigate such as the frequency of your home WiFi router.
Questions have been raised over whether Ohme will charge for data use after the initial three-year free data guarantee is up. Ohme has gone on record to say it has "no plans" to charge customers for data use in future, but this could change.
If it did decide to charge customers for new data plans, and you opted not to pay for such a service, then your Ohme product would cease to be a smart charger and you'd lose the app functions.
In my opinion, Ohme is very unlikely to do this. I understand the amount of data transferred is miniscule and not really worth charging customers for anyway. Of course, there is no guarantee, so it may be something you factor into your decision.
New smart charger regulations
The ePod along with its bigger brother (and other EV chargers we sell) is compliant with the latest smart charger regulations including the mandatory cyber security updates.
You can learn more in our guide to the cyber security and smart charging regulations, but you should find it reassuring to know that Ohme was compliant well in advance of the regulations coming into force.
EV charging with Ohme and Octopus Energy

Ohme is arguably the one EV charger brand that has become synonymous with using an Octopus Energy tariff. There's a reason why people literally search for "Ohme charger Octopus".
To be clear, any smart charger can make use of an EV friendly energy tariff by setting the charge session to start when your cheaper electricity price kicks in.
But both the new Ohme ePod and Home Pro are the ideal charger for use with two of Octopus' most innovative tariffs - Agile, and Intelligent Octopus.
Agile got a lot of press when customers were paid to use electricity. We explain more about how it works in our Octopus Agile Review (which is pretty old now, so keep that in mind), but at its core is a price that changes every 30 minutes based on the wholesale cost, so you can imagine why this would be tricky to manage your EV charging around.
Except Ohme's software is linked with Octopus' tariffs, so it knows the prices and can charge your car accordingly - in other words, start charging when the price is lower and stop when it's high.
Octopus' newest tariff, Intelligent Octopus, offers something more conventional. A peak price during the day and an off-peak price between 11.30pm and 4.30am, currently set at 10p/kWh which is very appealing compared to the average tariff price of 34p/kWh at the time of writing.
The catch is you either need an eligible vehicle or an Ohme product to get it. It's a great tariff with attractive pricing, so if you need an EV charger and intend to switch to an EV tariff then it's worth considering an Ohme charger to access Intelligent Octopus.
Compare EV energy tariffs
Charging a car at home is cheaper than filling up with fuel but did you know that you could be saving even more by switching an EV energy tariff?
Ohme ePod - should you buy it?
My overall experience with Ohme's newest EV charger has been overwhelmingly positive. In my view, it's a nicer-looking product than the Home Pro and just feels more refined.
The build quality is excellent and plugging into the ePod was a piece of cake, as you'd expect.
During testing, I struggled with a couple of menu options but the Ohme support team were right on it demonstrating that they (along with Easee) offer the best customer service of any EV charger manufacturer.
Should you buy it? If your car is not on the Ohme API compatible list, then the experience is a frustrating one because you're missing out on the best features, so I find it harder to recommend for these drivers and I'd suggest the Easee One instead.
If, however, your vehicle is on the API compatibility list and benefits from the full-fat Ohme experience, then the ePod is a no-brainer. It's a high-quality product and the untethered compact design makes it a flexible EV charger too. Add in the class-leading smart charging experience, superb customer support and a competitive price, then there's little reason to choose anything else.
Ohme ePod vs Home Pro

If you're intent on an Ohme EV smart charger, there is not actually that much to choose between its two flagship products.
Both have built-in earthing protection, avoiding the need for an earth rod to be installed. Both come with a manufacturer warranty (3 years), both use 2G, 3G, 4G data for easy and reliable charging. And they each let you control charging via a mobile app or interactive buttons.
I personally prefer the new Ohme ePod dimensions and looks, but it ultimately comes down to whether you want a tethered or untethered product.
As a tethered charger, the Home Pro offers a 5-metre or 7.5-metre charging cable already attached. If you would find it more convenient to have the cable always on hand to use then go for the Home Pro.
If you would prefer a neater finish when your car isn't charging by stowing the cables away, and having a bit more flexibility with your future charging options/cable length, then choose the ePod.
You can find more detail on the Home Pro in our Ohme Home Pro review.
Still not sure which product to choose? Check out our Best EV charger UK article.
Want an ePod for yourself?
Get your Ohme ePod installed for as little as £28.20 a month