EV smart charging cyber regulations - Why do they matter?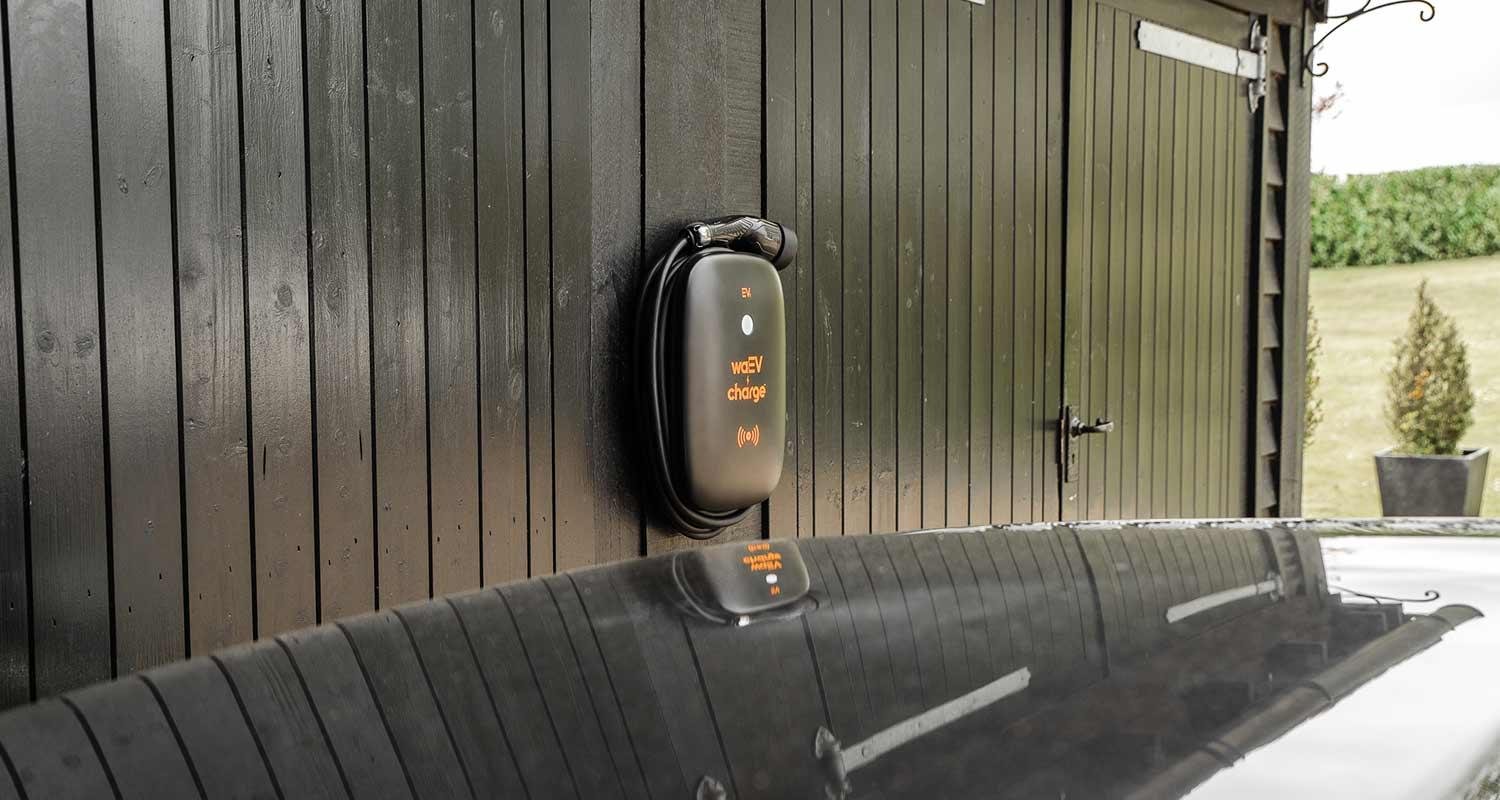 The second phase of the UK government's Electric Vehicles (Smart Charge Points) Regulations were introduced just before the end of last year on 30 December, 2022.
It means all private home chargers or workplace chargers that are now sold must follow specific rules when it comes to cyber security, software updates, tamper protection, passwords and more.
What are the new regulations?

The first phase of the Electric Vehicles (Smart Charge Points) Regulations were introduced on 30 June, 2022 to make sure all home smart charge points came fitted with smart features to manage electricity demand.
These smart charging regulations are the UK government's published official guidance that sets out minimum standards in England, Scotland and Wales.
For more details about the first phase of the Electric Vehicles (Smart Charge Points) Regulations, please see our explainer guide.
As detailed above, the second phase of the regulations is related to security.
The first rule that all smart EV chargers must follow is that all communications sent and received to the EV charging point must be encrypted. Essentially what this means is that all communications such as charging schedule times must be encoded so that only the charging point and registered users can read them. This makes it harder for outside forces such as cyber criminals to intercept commands and make unauthorised changes.
The second biggest change to come in from the security regulations relates to the hardware itself. Going forward, all new EV charging points must be designed and manufactured to provide an adequate level of protection against physical damage to the charge point. This includes protection against tampering, which requires the charging point to log and notify registered users when unauthorised attempts to breach its hardware have been made.
The regulations also state there should be the ability for electric vehicle and charge point owners to be able to change the settings through an interface with the option to easily delete their personal data if they wish.
This includes the ability to set a unique password.
Other features include the ability for electric vehicle chargers to check periodically if there are any security updates available.
Get an Ohme Home Pro quote
The Ohme Home Pro (pictured above) is a cyber regulations compliant and comes with an array of features to help you get the cheapest charging sessions possible.
Why are the new cyber regulations being brought into force?

The UK government put these extra details in the regulations regarding security to ensure that electric car charging points meet a certain level of requirements, enabling a minimum level of access, security and information for consumers.
Essentially, it means charge point manufacturers have to provide customers with these security features built-in as standard.
How do the new regulations affect home charging points?

All home charging points sold after December 30, 2022 will need to adhere to these new security regulations as standard.
Customers should be aware that all smart charging point manufacturers need to include these security features on their products after that December date.
If you have a charge point that was bought before December 30, 2022, it's worth checking to see if the updates can be made to the existing unit or if a new unit will be needed to take advantage of the additional security features.
Compare EV chargers
Looking for an EV charge point but are unsure which one to choose? Check out our EV charge point comparison tool and compare our chargers side-by-side.
Will I need any additional works on my existing charge point?
Charge point manufacturers only needed to legally adhere to these extra security features as of December 30, 2022. If you've bought a charger after this date, the additional security measures should be included as standard.
Some of the new regulations have required hardware changes and charge point manufacturers have had to make significant investments to make sure they cover all the new regulation requirements.
A combination of hardware and software upgrades have been needed in order for new smart charging units to be fully compliant.
It's possible that chargers sold before December 30, 2022 could be updated over-the-air using the smart charge point's mobile data or WiFi internet connection to gain some of the security features on older units. Check with your manufacturer and ask about the new security features and compliance.
Some products like the Ohme Home Pro were already fully compliant with all the smart charging regulations, including the additional security features, before December 30, 2022.
David Watson, Ohme chief executive, said: "Drivers, retailers and installers should ensure that they're buying a product that meets the latest regulations and ask to see the Statement of Compliance for the charger to confirm that."