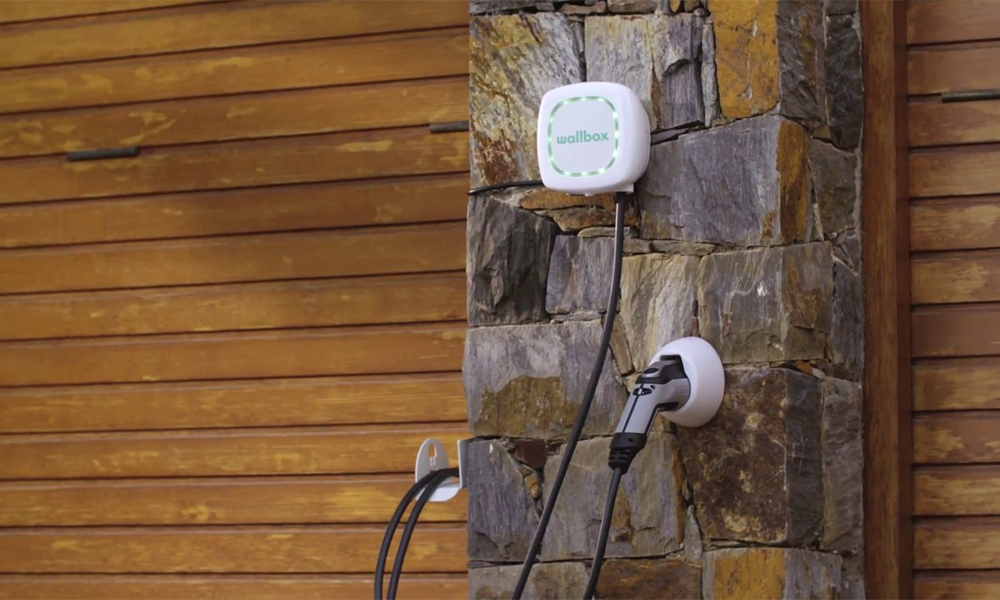 Compare EV Charger Features
30th Oct 2020 Danny Morgan
---
Compare all the features, sizes, power output and more in our handy electric car charger comparison table.
If you'd like more detail on each charger, then head over to our product page or read our in-depth charger reviews here.
If you are reading this on mobile you may need to swipe across to see all the columns.
CHARGER
CHARGER IMAGE
PRICE FROM
LEAD INCLUDED?

TETHERED
OR
UNTETHERED

SIZE
(mm)
TYPE
CHARGE OUTPUT
FINANCE?
EARTH ROD NEEDED?
COLOUR
CONNECTIVITY
Project EV EVA-07S
£382
No
Untethered
H353
W218
D129
Socket (universal)
7.4kW
Yes
Yes - unless upgrade to Pro Earth
NA
WiFi
Project EV EVA-07S Pro Earth
£466
No
Untethered
H353
W218
D129
Socket (universal)
7.4kW
Yes
No
NA
WiFi
Ohme Wall Charger
£566
Yes
5m
Tethered
H239
W89
D53
1 or 2
7.4kW
Yes
Yes
NA
Mobile data (included) 2G/3G/4G
Wallbox Pulsar Plus
£550
Yes
5m
Tethered
H166
W163
D82
1 or 2
7.4kW
or
22kW
Yes
No
Black or White
Bluetooth
WiFi
Tesla Wall Connector
£940
Yes
2.5m or 7.5m
Tethered
H380
W160
D140
2
Up to 22kW
No
Yes
NA
WiFi
Myenergi Zappi (V2)
£979
Tethered - yes (6.5m)
Untethered - No
Both - tethered and untethered available
H439
W282
D122
Socket (universal - if untethered selected)

or Type 2
7.4kW
or
22kW
No
No
Black or White
WiFi
Andersen A2
£1045
Yes
5.5m
8.5m (£80)

6.5m for 22kW only (£170)
Tethered
H494
W348
D148
2
Up to
22kW
Yes
No
4 x wood finish (£140)
8 x metal finish
WiFi
Wallbox Commander 2
£1260
Yes
5m
Tethered
H152
W221
D115
1 or 2
7.4kW
or
22kW
No
Yes
NA
WiFi
Bluetooth
3G/4G
Ethernet