22kW three-phase fast charging at home – can you have it?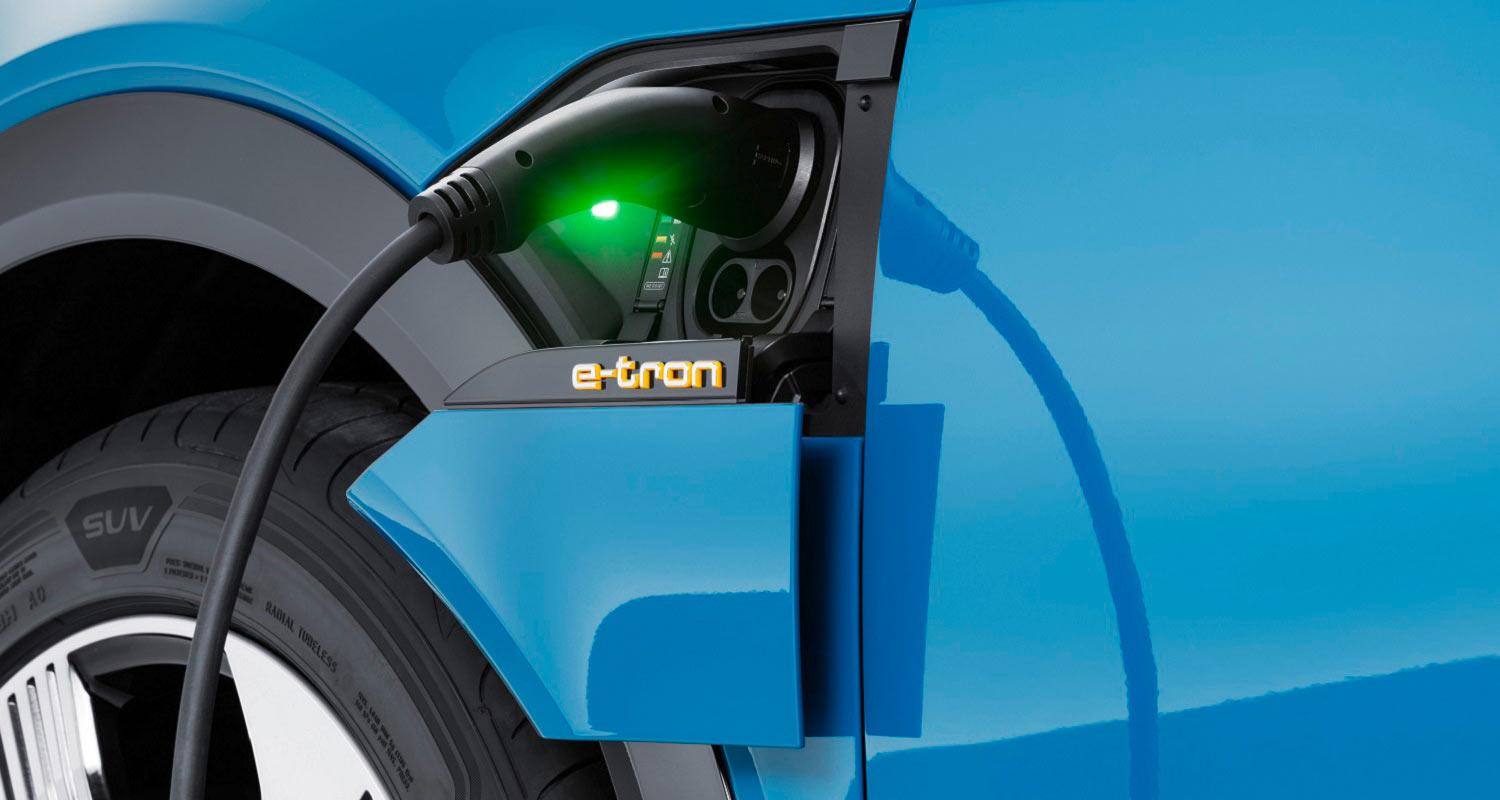 The vast majority of UK residential customers can't have three-phase charging at home and, even if it's possible, is it really worth it? This guide explains what 22kW charging is, if your home has the capability and whether you even need it.
What is three-phase 22kW EV charging?
Put simply, 22kW charging is the fastest electric car charging speed that is realistically possible at a residential property.
How fast is a 22kW EV charger?
It's about three times faster than the standard wall mounted EV chargers, which are rated at 7kW. In other words, a typical home charge point can provide up to 30 miles of range per hour whereas 22kW can offer up to 90 miles of range per hour.
HOME CHARGING SPEEDS
Three-pin plug – 2.3kW - Very slow

Home charge point – 3.6kW - Slow

Home charge point – 7.4kW - Fast (our recommendation)

Home charge point – up to 22kW - Fast
Can I get a 22kw fast charger installed at home?
So, shouldn't everybody go for 22kW fast chargers? Sounds like a no-brainer, right?
Unfortunately, it's not quite that simple.
How fast your electric vehicle charges at home depends on three main things - the domestic property power supply; the wall-mounted EV charger output; and the speed of charge that the car itself will allow.
In many cases, all three of those factors prevent most homeowners from charging their EV with a 22kW EV charger.
Looking to buy a home charging point?
Expierence the convenience and cost saving benefits of home EV charging whether you have a single or three-phase power supply with a home EV charger from our range.
Do you need three-phase for 22kW EV charging?

Yes. And this is the main limiting factor for most EV drivers because most UK residential properties do not have the three-phase power supply required to support a 22kW EV charger.
This is because the vast majority of domestic properties have a single-phase supply and are only capable of supporting 7kW chargers.
You can check what supply you have by looking at where your mains power is located. You can see the difference in the image above.
Can I install three-phase at home?
In order to charge an electric vehicle at a significantly higher rate (such as 11kW or 22kW), your property will need to have a three-phase electricity supply. Most residential properties in the UK however operate on a single-phase supply and are unable to support the additional two phases needed for a 22kW charging point, so most EV drivers will not achieve charging speeds faster than 7kW at home.
It is possible to apply for an upgrade to a three-phase supply through your DNO, but this can be very expensive with costs ranging from £3,000 to £15,000.
This is why we recommend a 7kW charger, such as the Easee One or Ohme Home Pro, for most customers as this is the highest-powered charger you can get on a single-phase supply.
Can my car charge at 22kW?

If you happen to have a three-phase power at home (or indeed your business property), then you'll need to check if your electric car is physically capable of handling faster speeds above 7kW.
Many electric vehicles can only handle up to 7kW or less for charging at home, while others may have a limit of 11kW or even 16kW. Of course, some cars will also accept 22kW when charging at home.
FAST VS RAPID CHARGING
But my car can do 150kW, you say? That's what the salesperson told you.
This is where EV charging can get a little confusing if you're new to electric vehicles. Without getting bogged down in the technical detail, most EVs have an upper limit when it comes to charging at home or at other destinations such as work. These are called AC Chargers, whereas public rapid chargers use DC.
It's these DC rapid chargers that are extremely powerful, but crucially use a different cable and connection when plugging into your car to enable the superfast charging speeds such as 50kW, 100kW, 150kW and higher.
In essence, your electric car "decides" what charging speed it will accept. A more powerful 22kW home car charger won't charge your vehicle any faster if it can only allow 7kW charging at home.
What cars can use 22kW chargers?

Technically, all EVs can use a 22kW home charger - they just won't necessarily be able to make use of the full 22kW available.
To find out what charging speeds your EV is capable of you'll need to refer to the manual or visit our vehicle database where we list the different speeds possible for each make and model.
Common vehicles that are capable 22kW charging include the Renault Zoe, BMW i3, Tesla Model S and Tesla Model X, but speeds will vary from car to car and also on trim/spec levels, so it's always worth double-checking.
For example, the Tesla Model 3 can charge at a maximum rate of 11kW AC. If you are lucky enough to have a three-phase supply at home and a 22kW charger installed, then the Tesla Model 3 will charge at its highest rate - though this will still be 11kW despite having a 22kW charger. If you have a single-phase supply, the Tesla Model 3 will only charge at 7kW regardless of how "fast" the charge point is.
Check car charging speeds
See what charging speeds your EV is capable of with our vehicle database.
Can I get a 22kW charger?
If you meet the first two criteria - having a three-phase supply and a vehicle capable of AC charging over 7kW - then yes you meet the requirements for a 22kW EV charger installation at home.
Keep in mind that 22kW chargers tend to be more expensive, so it's worth considering if the extra cost is worth the reduced charging times, especially if your vehicle is only able to charge a little bit faster than 7kW.
Is it worth getting a 22kW three-phase charger?

In our opinion, no. In most cases at least, it's not necessary even if you can physically achieve it.
Most properties don't have three phase power, plus it's expensive to have it installed. Additionally, most electric cars can't take full advantage of a 22kW charger at home anyway.
Even if you had three-phase already and your car could charge at a higher output, such as between 11kW or the full 22kW, the benefits are slim in my view because most charging takes place overnight, so you won't be awake to notice the time saving.
Imagine charging your smartphone with a more powerful charger overnight while you're asleep. It may well charge in one hour instead of two, but in both scenarios your phone will be fully charged when you wake up. You won't have felt the benefit.
The same applies to EV chargers and electric cars where it makes most sense to schedule the vehicle to charge overnight. This is plenty of time to top up the EV's battery even on a standard 7kW EV charger - in fact, some of the best EV chargers are "only" single-phase.
Even if you have two electric cars at home, a 22kW charger still may not be necessary. The typical daily commute is between 10 and 30 miles, which would only take an hour's charge to recoup on a 7kW charger.
This means it should be very easy to charge each car on alternating nights. This is exactly what we do in our household and we both drive around 30 miles per day in our EVs. It's never been a problem for us whatsoever - all it requires is a little planning if one driver has a long journey to make on occasion.
When is a 22kW EV charger worth it?
Assuming you have a three-phase supply already, and an EV capable of charging at 11kW AC and higher, then the following scenarios may benefit from a fast 22kW EV charger:
You're a business with multiple vehicles needing to charge throughout the day

You have multiple EVs at home and do regular long journeys. You'll still have the issue of one charger, but in theory a 22kW charger means you could quickly top-up one vehicle when you get home and the other overnight.

Future-proofing - if you're anticipating being in one of the above scenarios in future, then it may be worth getting a 22kW charger installed now so it's ready.
It's still worth considering if the extra cost of the electric vehicle charger and resulting installation works, not to mention the three-phase supply installation if you don't have it already.