Simpson and Partners Home 7 Review
An EV charger that combines classy styling with smart functionalities. But how does it compare with its rivals?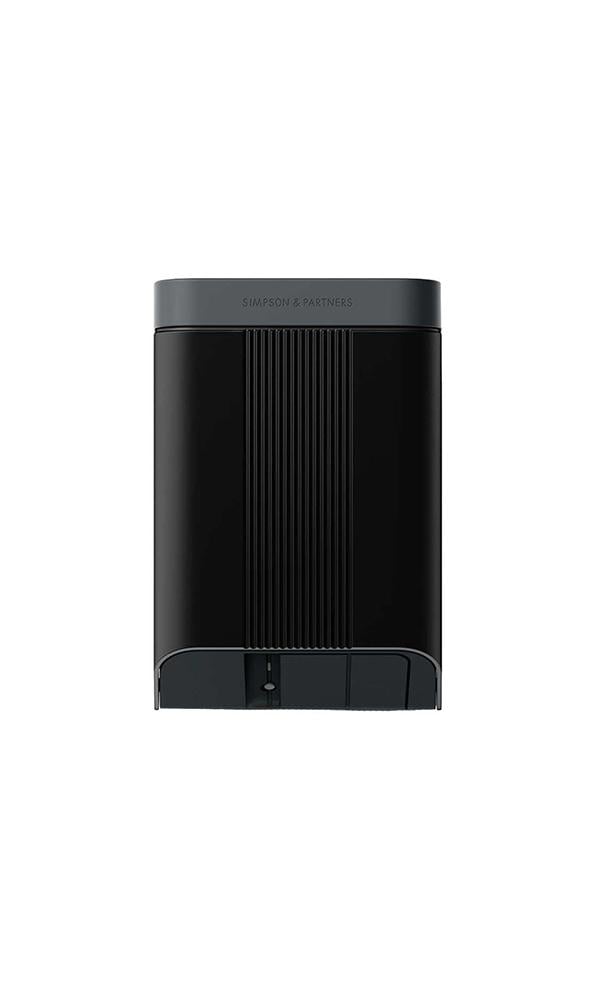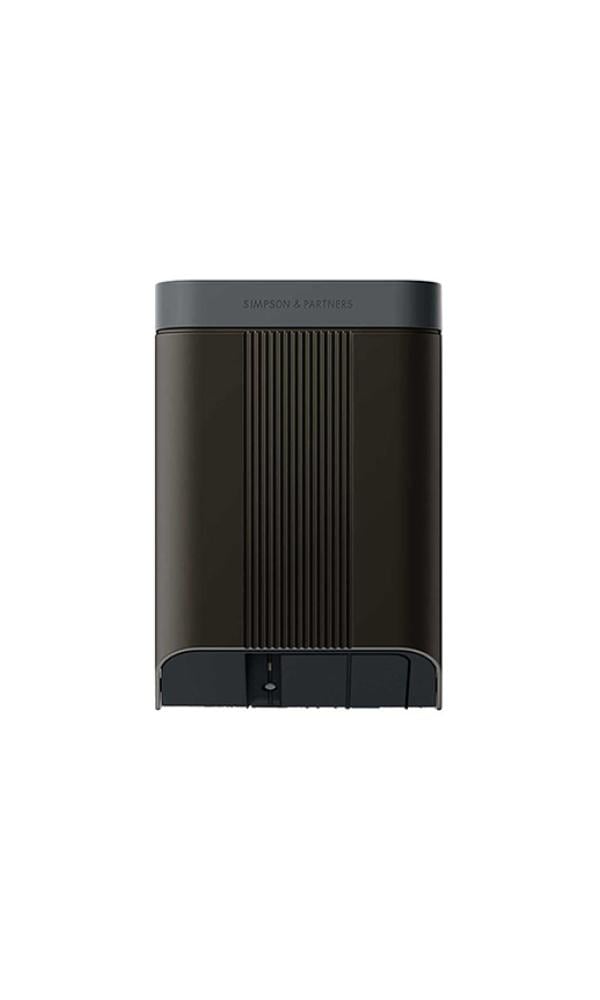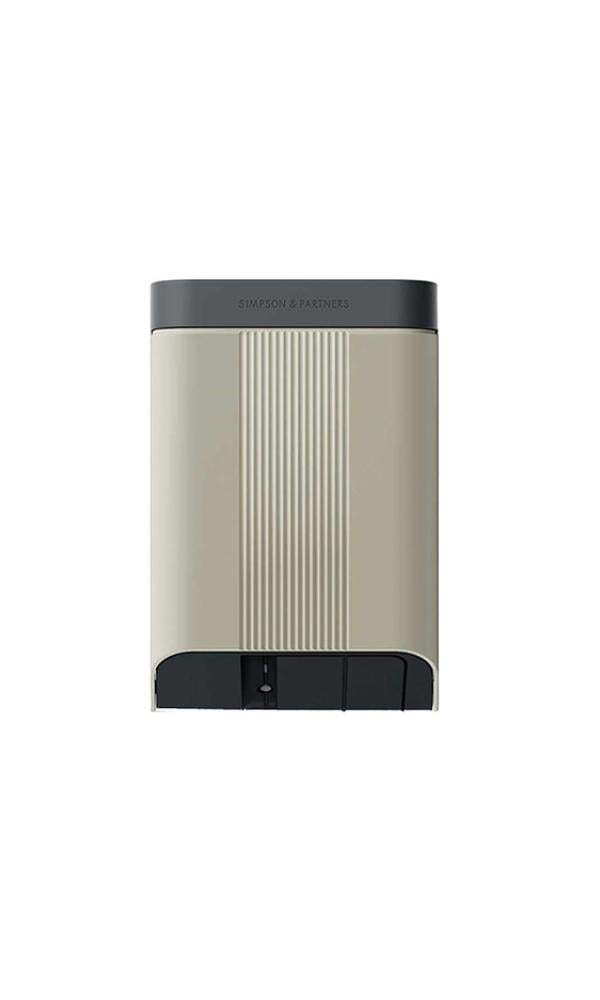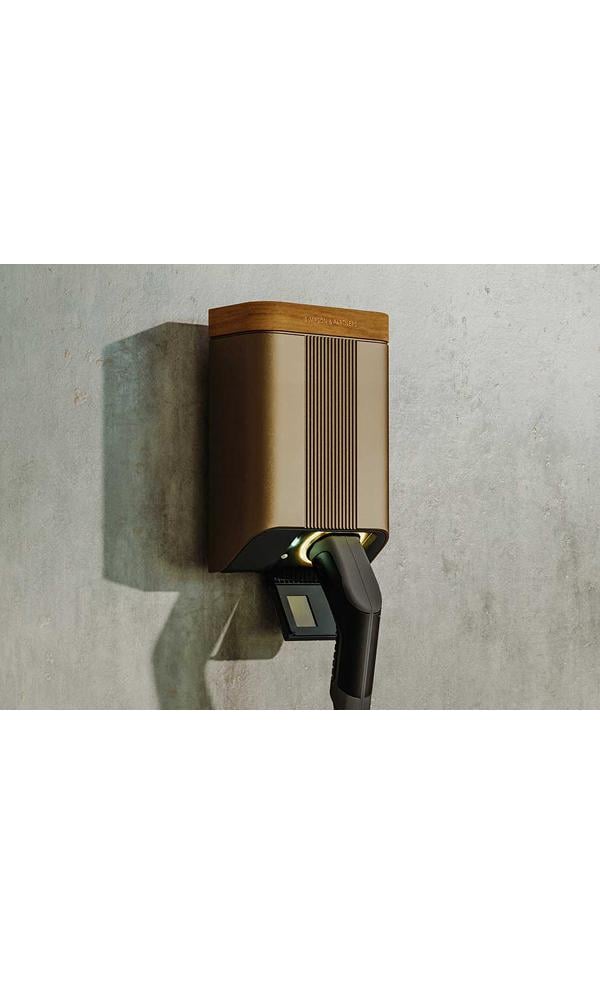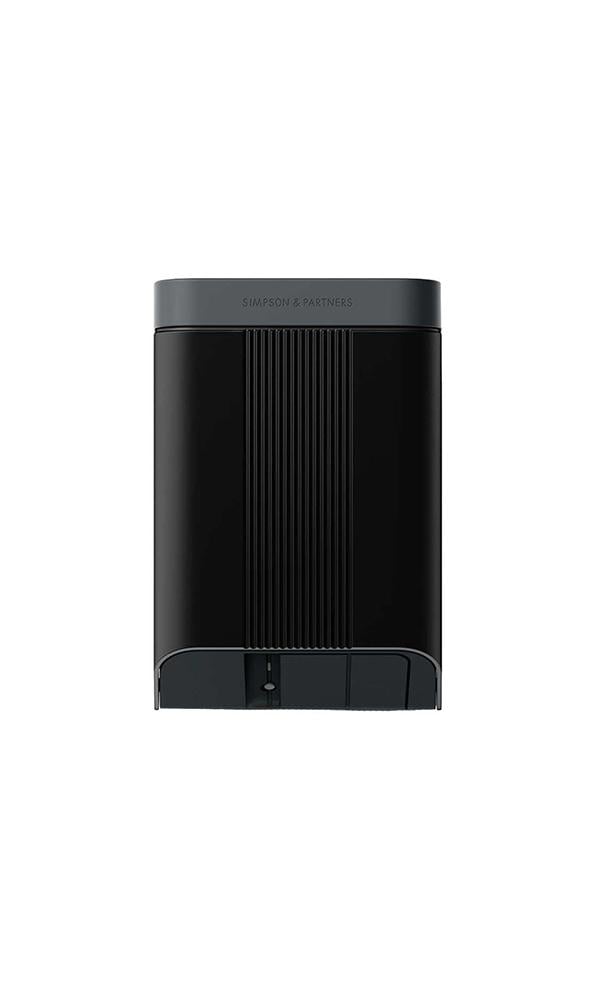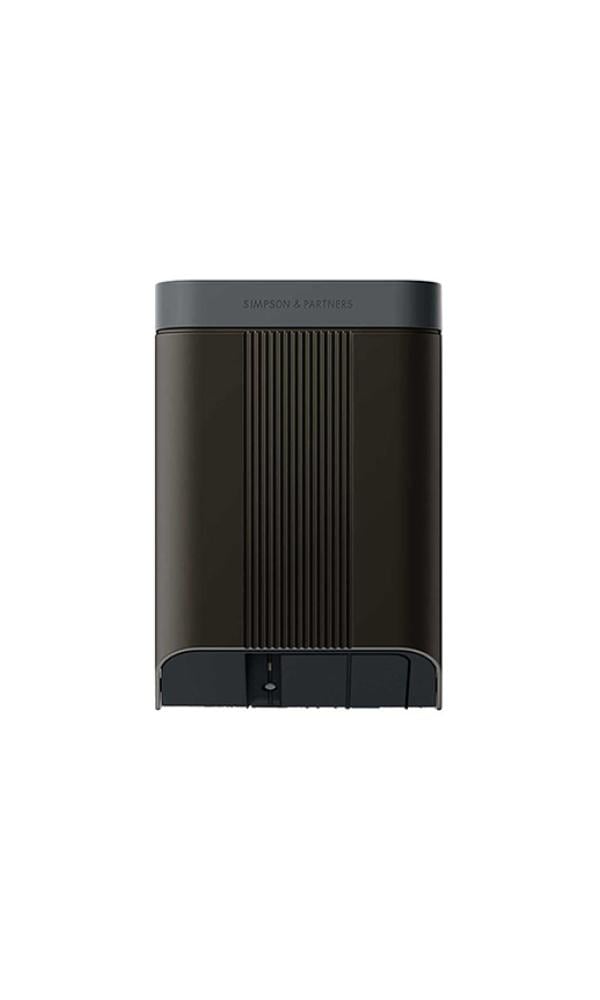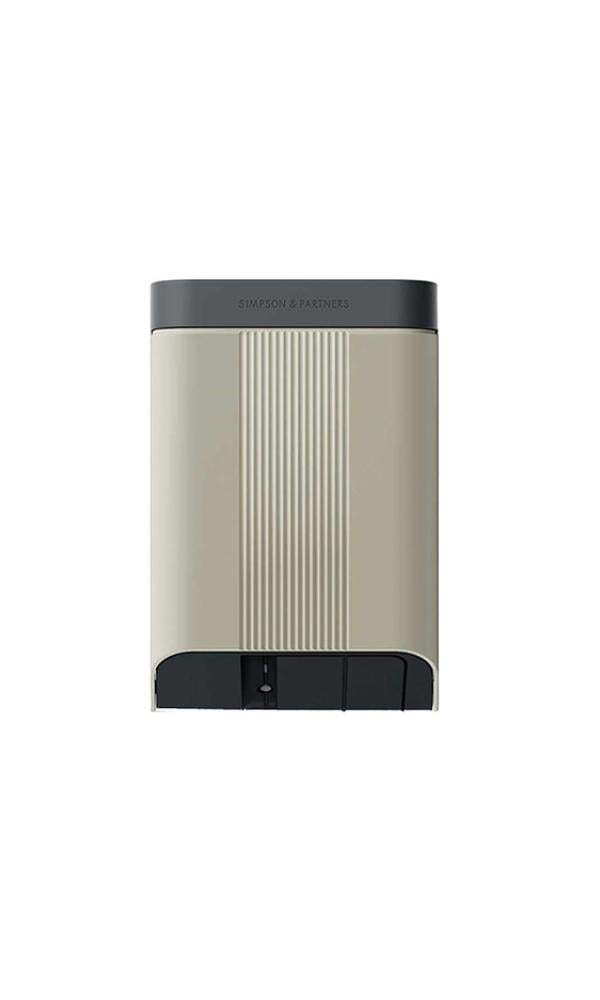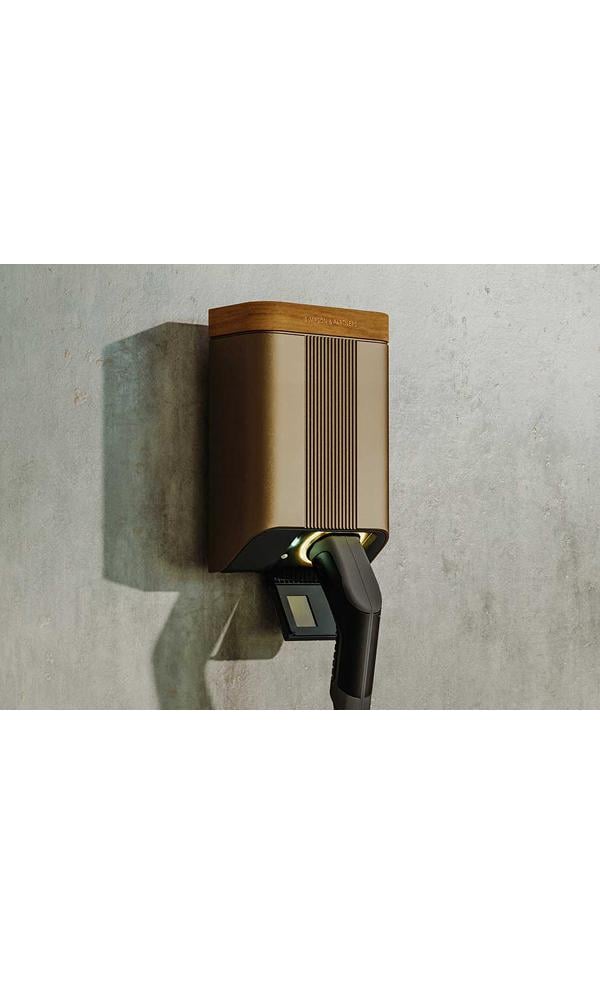 ---
The Simpson & Partners Home 7 offers a credible alternative to the classy, but expensive Andersen A2, but is it worth parting with your hard-earned cash for this upmarket EV charger? Find out in our Simpson & Partners Home 7 EV charger review.
Simpson & Partners Home 7 EV Charger Overview

Let's address the elephant in the room. If you know anything about electric car chargers, then you are probably thinking there is something familiar about the Home 7 but you're not quite sure why.
Some of the founders behind Andersen, including David and Mandy Simpson, are now at the helm of Simpson & Partners. The design of the Home 7 charger is very different to the Andersen A2 in reality, but the ethos of creating a high-quality product with multiple premium finishes to choose from remains.
While the brand name is new, there is plenty of experience throughout the business, which should prove reassuring to anybody considering this home EV charger.
The Home 7 is not as pricey as its main rival the Andersen A2, but it's at the upper end of the market starting from £1,079 with installation or £649 without installation.
The Home 7 is available in three variations - the Home 7, Home 7 Plus, and Home 22 Plus. The latter two include solar and load balancing capabilities, while the Home 22 caters for properties with a three-phase supply.
This review will focus on the entry-level Home 7 electric car charger.
Get a Simpson and Partners Home 7 quote
Whether you need a full installation or just want to buy the charger on its own, order your Simpson and Partners Home 7 today.
Home 7 Design

The design is undoubtedly the main appeal of this charge point, boasting exquisite lines (if you can even say that about home EV chargers!) and incredible craftsmanship.
It's a great looking product and manages to feel handcrafted somehow. It isn't, of course, but locating production in the UK clearly has benefits for quality control.
The Home 7 is available in three primary finishes - black, neutral, and dark grey.
If you want something more standout, you'll need to opt for the Home 7 Plus which has more cosy-sounding choices such as Cotswolds Green, Dark Champagne, and Kemble Green. It's enough to conjure up images of tweed, roaring fires, and single malt whisky.
In all seriousness, though, Simpson & Partners have done a fantastic job of producing one of the most stylish chargepoints on the market. You can even specify a wood lid for that added luxury.
Even if you stick with the entry-level Home 7, you won't be disappointed with the end result when it's on the wall of your property.
All versions are very compact too measuring at 286mm high by 196mm wide and 111mm deep. It also only weighs 3.3kg.
Tethered and untethered
The other key design feature is that the Home 7 operates as both tethered (cable attached) and untethered.
Much like the Easee One, you decide which mode suits you. Prefer to always have the cable on hand? Lock it in place via the app and use as needed.
Alternatively, if you don't want the cable on show unless it's in use, simply unlock it via the app and chuck it in your boot or inside the house.
It's a feature other home ev chargers, like the Easee One, are increasingly moving towards but it's not a universally adopted approach. For my money, this type of setup offers the most flexibility, charging options and future proofing.
As of December 2022, the Home 7 is available in tethered form but I honestly don't see the benefit of this aside from not needing to purchase your own EV charging cable as this version comes with a 6.8m cable. Many electric cars come with a charging cable and even if your does not, you can select from arange of cables from our store. Either way, for me the best option is the Home 7 with the universal socket that gives you ultimate flexibility in how you want to charge.
The Home 7 Build

The Simpson & Partners Home 7 EV charger has a high-quality feel to it as you would hope and expect for the price point.
It has a durable metal construction, made of anodised aluminium, and everything fits nicely together, ensuring water tightness as well as a good finish.
The entry-level Home 7 has a plastic lid, which feels high quality and durable, but you can opt for a metal lid for extra robustness or even wood though this is only available on the Home 7 Plus.
The standard Home 7 has more than enough build quality and offers a very professional finish.
Quality Control
Simpson & Partners is very keen to highlight the quality and safety of its products. Again, being produced in its dedicated UK facility helps hugely with quality control (after all the units being shipped out to customers are staring staff in the face), but the company stresses that its parts are custom-built for the Home 7 as opposed to off-the-shelf components that make their way into all sorts of electrical products, including EV chargers that are often mass produced in China and white labelled for various brands around the globe.
This doesn't mean those products are inherently bad or that the Home 7 is automatically better, but the fact remains Simpson & Partners are in control of what goes into its products and the argument goes, therefore, that further attention to detail is given.
Try our comparison tool
Want to compare the Home 7's specs against our other products? Do just that with our handy charger comparison tool.
The Home 7 Mobile App

At present the Simpson & Partners companion EV charger app is simple but effective. If you don't want lots of fancy features, but primarily the options required to schedule a charge then you'll be at "Home" here.
In keeping with the stylish aesthetics of the hardware, the app looks really smart and the layout is clear.
The ability to set a start and stop time for your charging schedule is easy enough, while the option to lock the cable in place and lock the unit overall are welcome additions.
Energy tariffs
You can set a price per kWh of energy, including a peak and off-peak price if you're using an EV friendly tariff. This is useful to track the actual cost of charging sessions.
Simpson & Partners claim the Home 7 can also work with sophisticated energy tariffs such as Octopus Agile. This makes it sound like it is capable of the automatic start/stop charging that the Ohme Home Pro offers, but it cannot do this currently.
In reality, it is able to monitor the price of energy tariffs like Octopus Agile (which has price changes every 30 minutes), so you can accurately keep track of your EV charging costs.
There will no doubt be updates to the app in future, bringing new features, but as it stands it does the job perfectly well.
Minor gripes
If I were nitpicking, I think some elements of the app could be clearer, such as the override function. It wasn't clear to me what this was at first, but the purpose is to start a manual charge right away even if you have a schedule in place for later. It's obvious once you know what it does, but a label of "manual charge" or "charge now" would be clearer.
Nobody wants a cluttered mess of icons and buttons for the smallest of jobs, but starting and stopping a charge are worthy of dedicated buttons.
The User Experience of the Home 7
During testing I found using the Home 7 extremely pleasant. It was very straightforward to set up initially thanks to the Bluetooth connection.
This means you can connect your smartphone to the Home 7 via Bluetooth first before going on to connect it to your home WiFi. This is far easier and quicker than other products to set up - although our engineers will always complete the initial setup and pairing with your home WiFi for you, it's good to know it's a simple process should you need to do it yourself in future.
Furthermore, you can control the Home 7 EV charger via Bluetooth directly too. This is very handy if your home WiFi is down because you can still make changes to your charging schedule and so on via the app by using Bluetooth. Admittedly, this means being close enough to the charge point (usually within 10 metres), but it's a good backup to have.
Overall, I was very happy using the Home 7 EV charger and it did everything I needed it to. It would be churlish to knock points off for missing more advanced features because its primary USPs are its aesthetic and build qualities.
I didn't encounter any issues that needed additional support, but so far Simpson & Partners have offered great service to the Smart Home Charge teams and I'm very confident in their knowledge and response time at the time of writing.
Should you buy the Home 7?

Selecting the right electric car charger for electric vehicles is simultaneously getting easier and more difficult, judging by how often we have to update our Best EV Chargers guide.
Easier because the standard of all EV chargers is improving as the market grows and competition drives quality, but harder because there is more choice and little differentiation between them.
So, should you get a Home 7 charger installation?
When it comes to the Home 7, the main draw will be its kerb appeal and build quality. You get what you pay for and Simpson & Partners have produced excellent products with excellent service.
If you're in the market for a stylish charge point with a choice of finishes to match your property, then your main options are the Home 7 or Andersen A2. The Home 7 is significantly smaller, so it probably is the one to go for.
Another consideration for your shortlist is the Easee One, which offers a sleek design (albeit with fewer choices in finish) and an easy-to-use app at a lower price point.
Learn more about the Easee One
Find out more about the Easee One and why we think it should be added to your home charging point shortlist.