Electroverse by Octopus Energy Review
With the rebrand comes new features that make paying and managing your charge sessions even easier than before
Product overview
---
Charging network support
4/5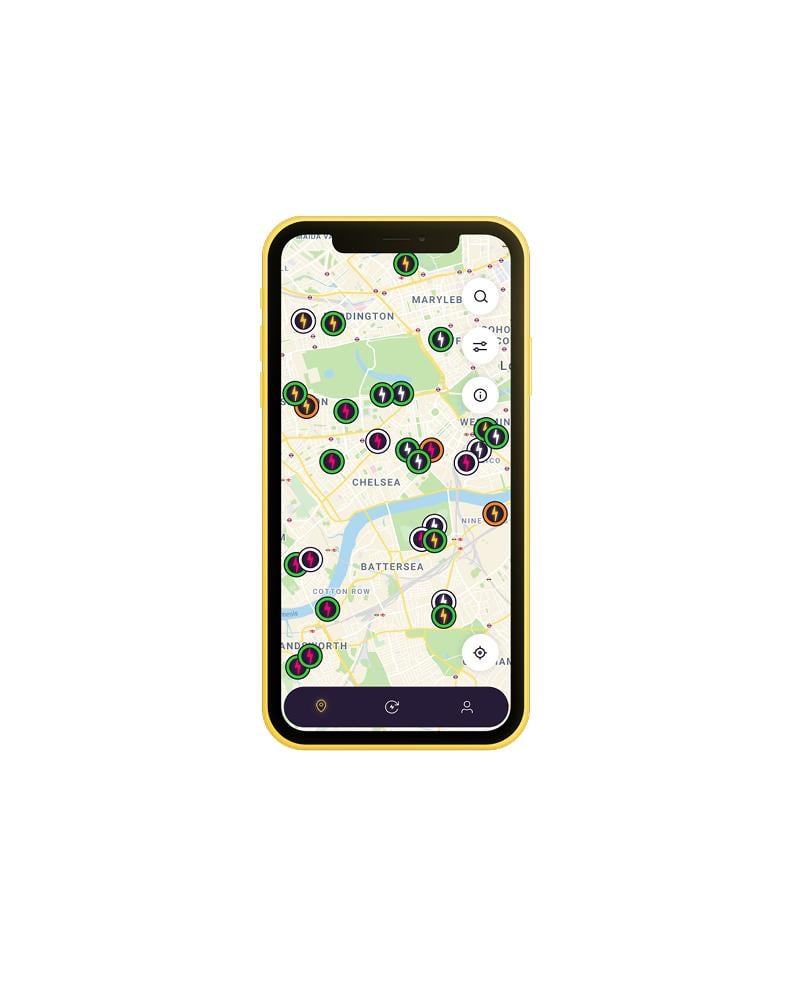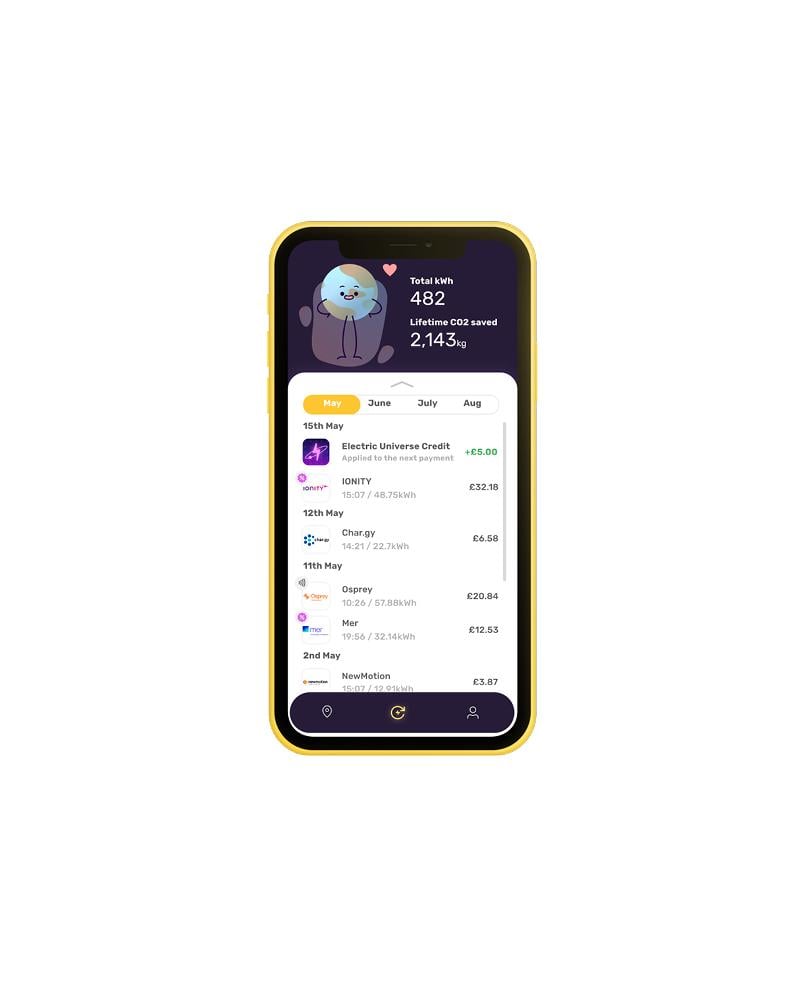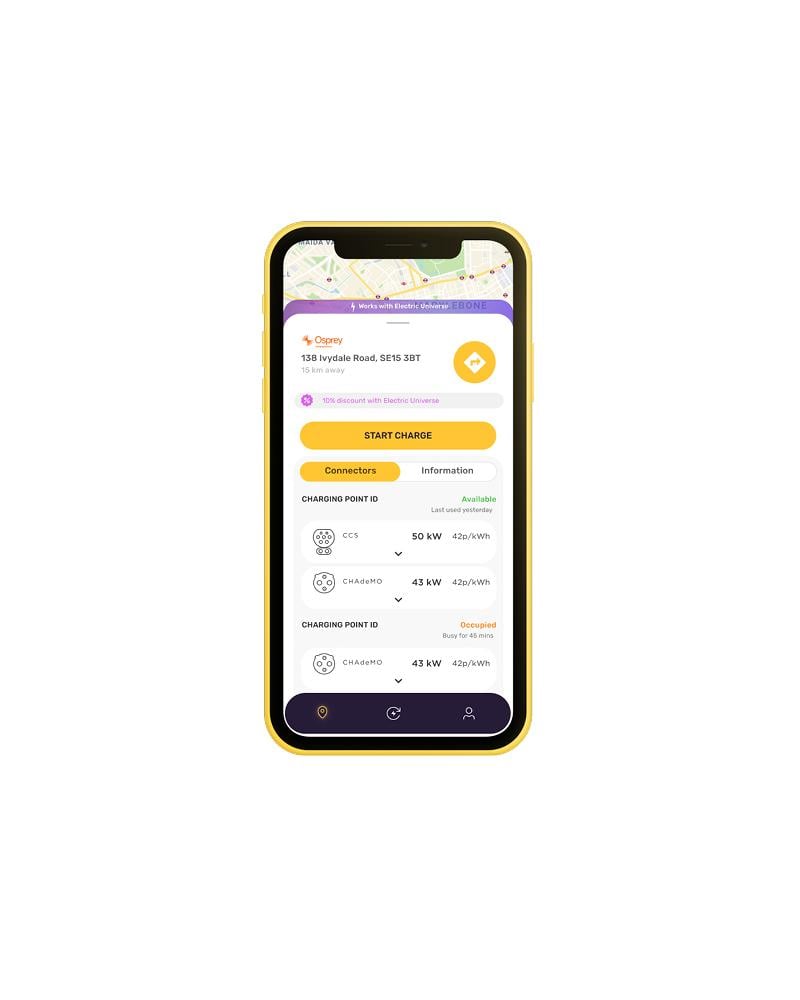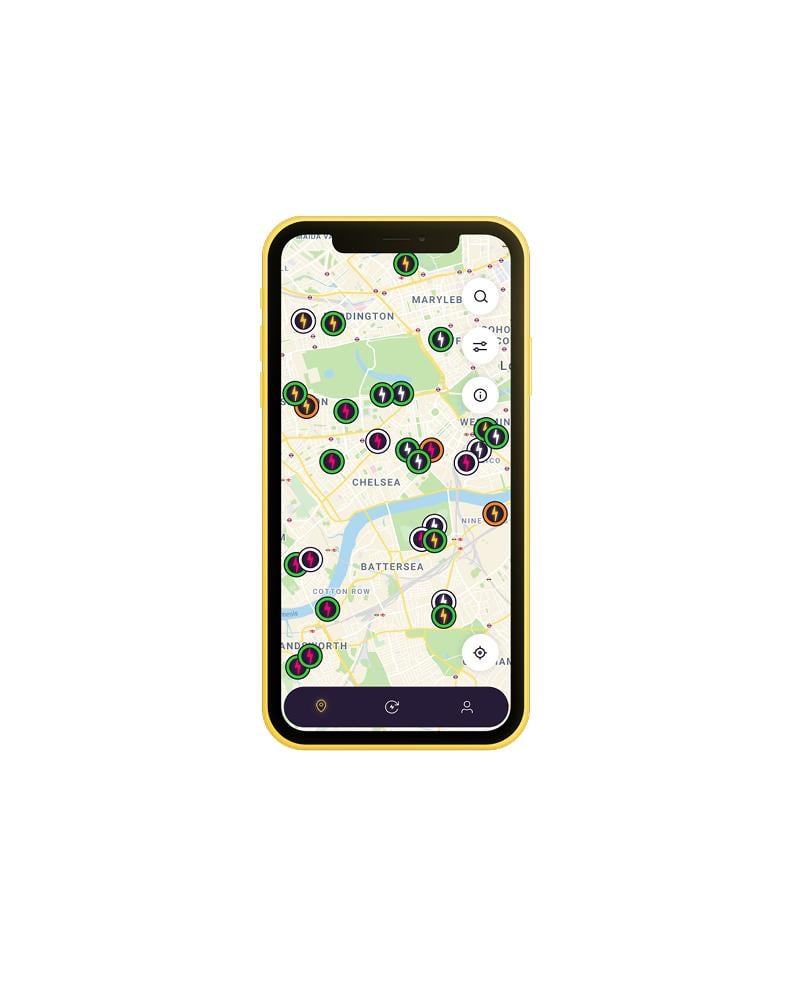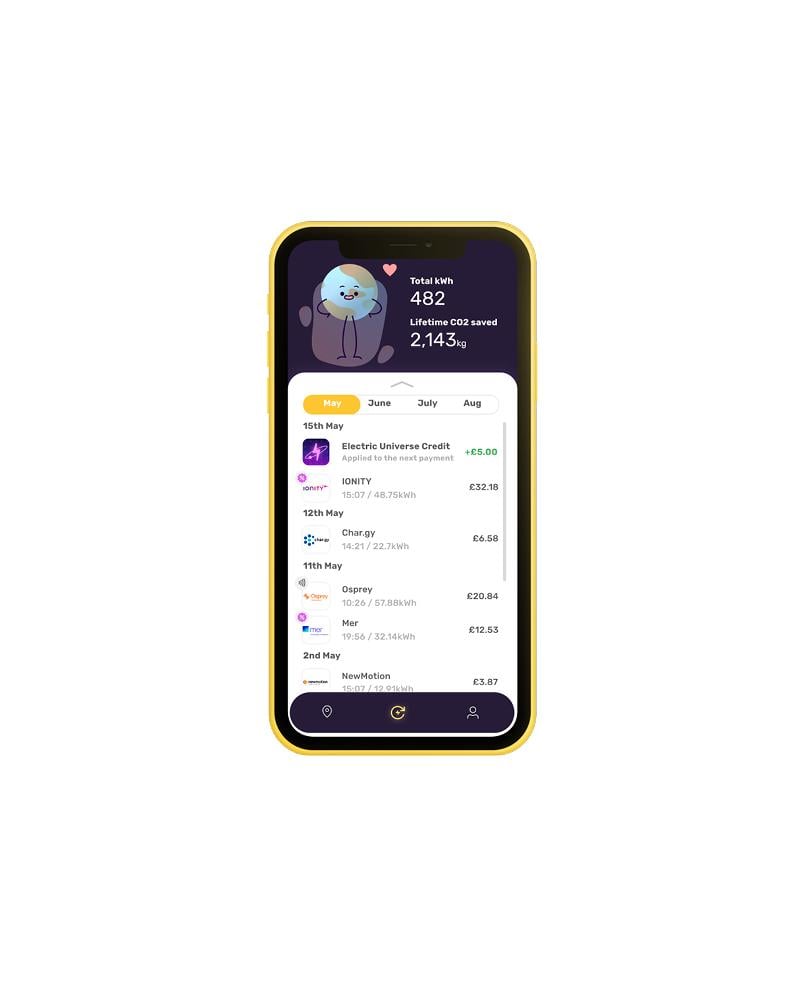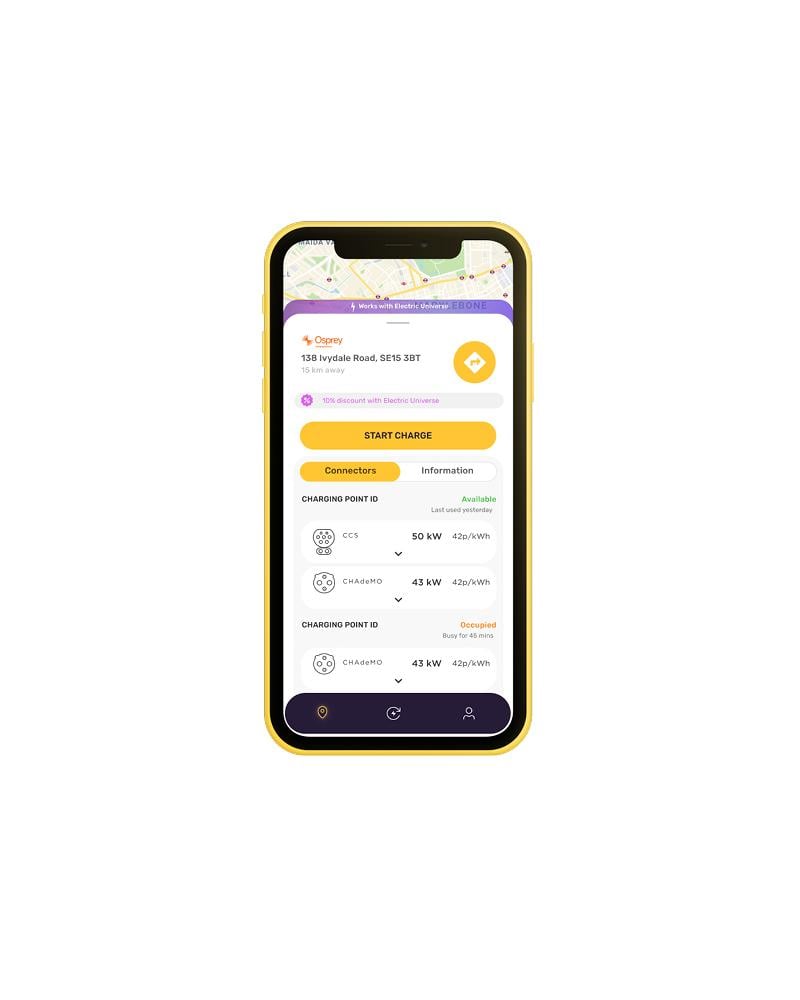 ---
EV charging cards, the electric equivalent of fuel cards, are becoming increasingly popular, with numerous companies offering solutions to simplify the process of accessing and paying for public chargers.
EV charging cards, the electric equivalent of fuel cards, are becoming increasingly popular, with numerous companies offering solutions to simplify the process of accessing and paying for public chargers.
Electric Juice by Octopus Energy was perhaps the most well-known of these services and our pick of the bunch when it came to listing our Best EV Charge Cards 2022. But since our review, Octopus Energy has been working heavily behind the scenes and given the service a total rebrand (to Octopus Electroverse) with a raft of new features including a route planner and better vehicle integration.
But is it enough to warrant ditching your in-car sat-nav or Google Maps?
What is Electroverse?
Octopus Electroverse, like other EV charging solutions, tries to simplify the access to and payment for electric car public chargers, such as rapid chargers at motorway service stations.
While most new public charge points allow for contactless payment, making things much easier, there are still situations where this isn't possible. Services such as Octopus Electroverse minimise the need for multiple charging apps or RFID cards - essentially one card or app to many electric car charging networks.
Signing up is free and we will even give you £5 free credit on your account when you sign up using our referral link below. Once you've signed up, you'll receive a card in the post which you use in place of your usual credit or debit card to start and stop charging sessions. You'll also receive an invitation to download the Octopus Electroverse app, which offers drivers a plethora of useful features.
Why use Octopus Electroverse over contactless payment?

- Track charging data and costs
- Subscription offers - you can get cheaper charging rates with a monthly subscription
- Rewards - some solutions offer added incentives for using the service
- Singular account - as Octopus Electroverse is owned by Octopus Energy, it can be combined with your home energy account if you're an Octopus customer, so all your bills are in one place.
- Charging app - handy features which may prove useful
And yes, an old Electric Juice card will still work now that the service is called Octopus Electroverse. You can however order a new card free of charge if you prefer the new design over the old one.
Get £5 free charging
Get £5 worth of free charging at Octopus Electroverse supported charging networks when you sign-up using our link
Using Electroverse

The Electroverse card experience is no different to before when it was Electric Juice, aside from more public and rapid charging networks joining the service.
Signing up and downloading the app is a cinch, and using the Electroverse card itself is easy - just use it like any other contactless card.
All my charging sessions could be found in the charging history in the app, which is handy if you want to review your weekly or monthly session costs, how much energy you consumed, as well as the amount of time spent charging.
But it's the app where most of the improvements have been made:
The Electroverse app

The design and user interface were already good, so this hasn't changed much. You still have the obligatory map to find charge points, as well as charge history, account management and other settings.
Route planner
The biggest addition is the route planner. During my review period, it was in testing and only available via the website, but it's now live in the app too.
Route Planner enables you to pop in your starting point, waypoints, destination, and your battery percentage - it will work out the ideal route including any required stops at charge points. You can specify Electroverse enabled-only electric car chargers, or any.
The planner allows you to input your vehicle too, which should prevent accidental stops at incompatible charging stations - particularly useful for newbies who understandably don't know their CCS from their CHAdeMO.
I loved the ability to send my route direct to my navigation app of choice, meaning I could get turn-by-turn instructions via Waze, Apple Maps or Google Maps.
The slight downside is this has to be done via the smartphone app or website as there is no integration with the vehicle yet that allows you to use Route Planner directly from your infotainment screen.
Octopus Energy is working towards just this sort of setup, which would turn Electroverse from a handy but take-it-or-leave-it smartphone app into a potential replacement to in-built navigation or even Google/Apple Maps.
As it stands, you'll need to plot your journey and share it with your car navigation app of choice and go from there. You won't be able to make adjustments to your Route Planner on the fly while driving.
You also can't input more than five waypoints when planning your route, which might be plenty for some but may cause issues for those wanting to plan road trips or a journey with a lot of stops.
Another nit-pick is the Route Planner doesn't seem to know exactly where you are when selecting your starting destination, so you have to input the address which means you need to know it in the first place. It's not a huge problem, but an extra step if you've pulled over to plot your route to your next stop/charger and you happen to be in an unfamiliar location.
However, there are a number of other welcome additions that make the overall experience that bit easier.
Remote charging
One such feature is the ability to start and stop charging sessions directly from the app. This is particularly handy for public charge points that do not have a contactless reader such as Chargy.
This worked in most instances - simply plug in your electric car and follow the app instructions to initiate the charging session.
However, there was one occasion when my EV stopped charging mid session, which was problematic of course but all the more frustrating because I was blissfully unaware while shopping in Morrisons.
The fault could have been due to any number of reasons not related to Electroverse, but a notification via the app would be prudent so I could have at least returned to the charging station to investigate.
Octopus Energy has a great tutorial on how to use remote charging alongside a plethora of useful guides and articles in their community section.
Charge point filters
Filters have also been given an overhaul, with much more options to choose from.
As expected, you can filter between destination and rapid chargers as well as charging point supporting certain connector types such as CHAdeMO.
You can also filter by network too and Electroverse compatibility, which is good if you're on the lookout for specific charging stations or want to exclusively use Electroverse as your preferred method of payment.
By far the best addition, though, is the option to only show charging stations that are compatible with your electric vehicle. It's such a simple but elegant solution that avoids all the technical jargon and allows new EV drivers to search for EV chargers that work for their car.
Wishlist
There are still some key features absent from Electroverse. Admittedly, some are found on rival services but usually behind a paywall.
Improved vehicle integration
Electroverse is planning better and closer integration with your electric car. What's in the pipeline is exciting, although we don't know when and we suspect the changes will come in stages.
In short, you can expect the sorts of updates found in the app Route Planner to start to make their way to your vehicle with Apple CarPlay and Android Auto support.
Current Apple CarPlay support for Electroverse allows you to view chargers on your infotainment screen and select one to navigate to. Plus, you'll even get turn-by-turn navigation. But this is not Route Planner, so you can only navigate to a charger for now.
There is no Android Auto support currently, but this should be due in early 2023.
Digital Wallet
In my previous review of the then Electric Juice, I mentioned that I would like to see the ability to add my Electroverse card to my smartphone digital wallet, which is still absent.
While remote start/stop charging in the app has negated the need to carry a physical Electroverse card around to some degree, not all public charging networks support this feature. Being able to "carry" the physical card details in your smartphone gives you the best of both worlds - the option to tap and pay with your Electroverse card via your phone, without physically carrying an extra card in your wallet.
Community Charging networks
Community charging (the sharing of home charge points Airbnb style) is also becoming more popular. It would be great to see Electroverse either incorporate community home chargers into its map or even allow homeowners to list their home charge point and rent it out a la Co-Charger and Zap-Map's Zap-Home service.
Community charging is useful in many scenarios, but a great option when visiting tourist destinations where you not only need somewhere to park but require a charge to get home.
Not only would a service like this increase the number of charging options available on Electroverse, but it would provide more of a reason for EV drivers and charge point owners to use the app if you could make money from renting out your home EV charger.
Get an installation estimate in under 2 minutes
In a rush? Get a charging point installation cost in under 2 minutes using our easy estimate tool.
Electroverse Review Summary

Electroverse takes what made Electric Juice great and makes it better without sacrificing ease of use. Finding available fast chargers and rapid chargers using the app was easy and the ability to send charge point locations straight to my favourite turn-by-turn navigation app was a godsend.
The most notable drawback is the need for better integration with the vehicle itself via Apple CarPlay or Android Auto. It's in the works, and it will be a game-changer for Electroverse when it arrives, but we haven't arrived at that particular destination yet.
Putting that aside, Electroverse has arguably become the default EV map service of choice for electric car owners. At the very least it is giving Zap-Map some very stiff competition, matching a good number of its features and surpassing them in some cases - not to mention the fact it's free, whereas Zap-Map Premium is required for things such as turn-by-turn navigation.
It's good to see competition and innovation in this area and both apps offer a fantastic service, which is why they were both worthy of being added to our Must-Have EV Apps list.