Five best EV apps for electric vehicle drivers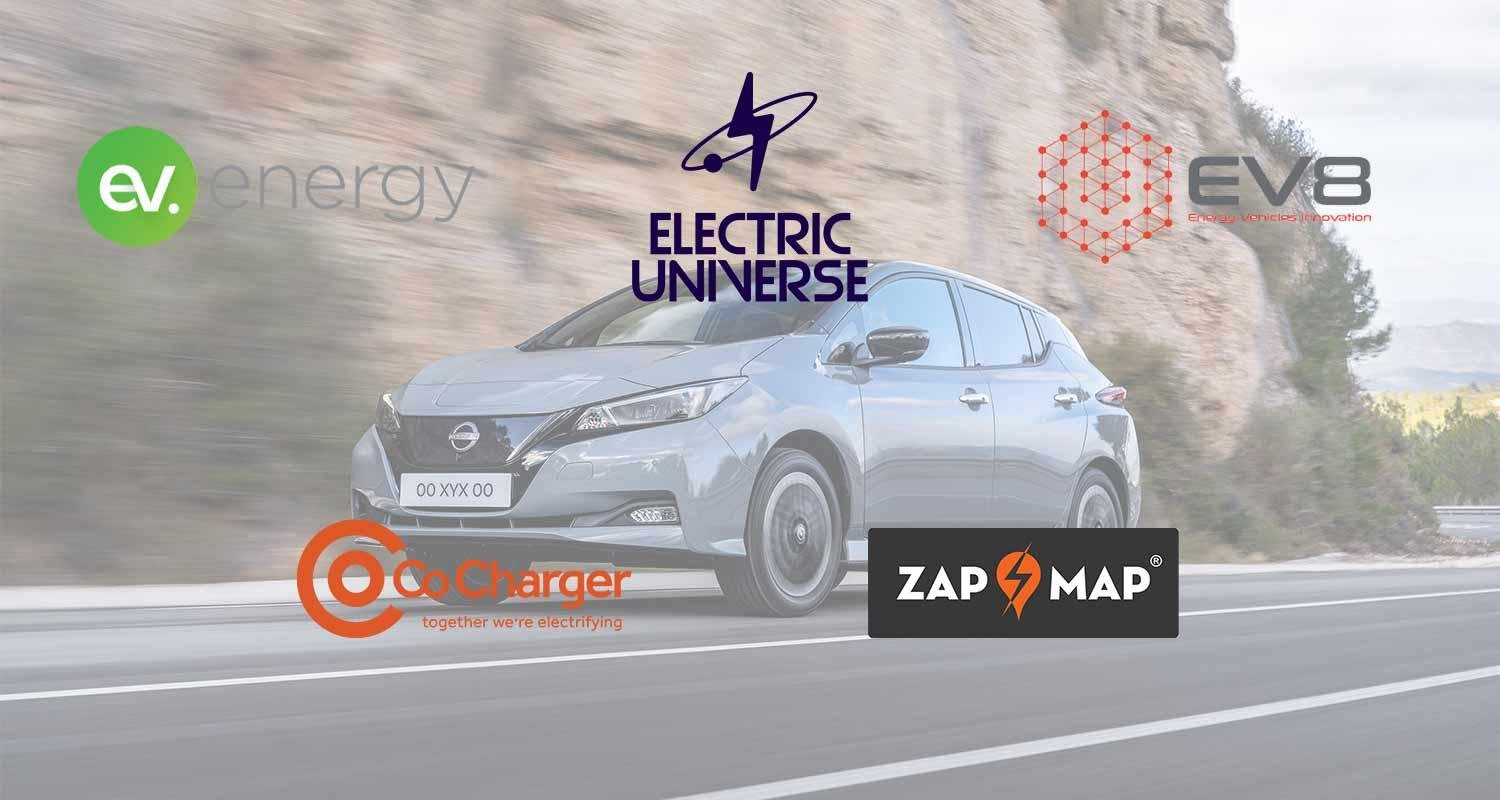 EV apps aim to help make the switch to electric even easier for drivers. Some are very useful and we would recommend never leaving home without.
With the ever-increasing popularity of electric cars in the UK, the EV charging infrastructure is having to constantly evolve in order to meet the needs of EV drivers. According to research from Zap-Map, between the end of 2016 and 2021, the UK charging point network grew fourfold from 6,500 to more than 28,000 devices. Between 2020 and the end of 2021, close to 7,500 charge points were added to the UK network, a growth of 36%.
Along with this evolution in charging infrastructure, there has been an associated increase in the number of apps available that help EV drivers find public charging points, as well as plan routes with charging stops in between, helping to mitigate charge anxiety and give EV drivers more peace of mind. Overall, these apps, paired with the increased public charging point coverage, are helping to make EVs more accessible
Zap-Map

Zap-Map is an excellent choice for helping you locate charging points wherever you are driving. Knowing where your next charge is situated is essential for any EV driver, and Zap-Map offers this peace of mind by allowing drivers to not only search and plan routes but also to pay (via Zap-Map) for their next charge all in a single app.
Furthermore, the Zap-Map app tells you all you need to know about the quality of each charging point - this includes allowing you to filter by connecter type and charging speed. The app can even help you find free-to-use charging points and allow users to rate and review the experience they had with a charging point.
Zap-Map has three plans you can choose from: Free, Plus, and Premium (Plus and Premium are available at £4.99 or £7.99 per month). The free version gives you all the basic information you require, such as finding public charge points, viewing and filtering information like the network and connector types, and paying with Zap-Pay to pay for charging.
The paid subscriptions add further value; you can manage multiple EVs and upgrade to Android Auto or Apple CarPlay integration. This makes it a lot easier and safer to find charge points when you're already on the road.
For people who want to take their EV abroad, Plug Share offers a similar service to Zap-Map but on an international scale.
Browse our product range
When you're not going on a long journey with your EV, home charging is by far one of the cheapest and easiest ways to charge. Browse our range of home chargers and get a quote to get started
Electric Universe

Electric Universe (formally known as Electric Juice) is a service by Octopus energy that copiles charging sessions from multiple networks into one account.
Signing up to Electric Universe is free with users having two ways to start a charging session. The first is from the app, which can also be used to find charging points as well as see your charging history. The second is by using the included RFID card on the charging point's card reader in place of a contactless bank card.
What's more is that Electric Universe customers get access to exclusive discounts for using particular charging points. For example, if you use the Osprey Charging network between 7pm and 11pm using Electric Universe, you will get 20% off the total amount.
Charging sessions are recorded and viewable under your account with a breakdown of cost and energy usage. You can even add your charging session costs to your energy bill if you're an Octopus Energy customer.
Get £5 free charging
Get £5 worth of free charging at Electric Universe supported charging networks when you sign-up using our link
EV8 Switch

If you're still on the fence about whether you should switch to an electric car or not, the EV8 Switch app is designed to help you with your decision.
EV8 Switch works by comparing your current car and driving habits side by side with a similar electric vehicle, with the goal of aligning you to your new EV option which best suits you. The app works by analysing your journeys to see if switching to an EV could actually save you money and whether switching to an EV is right for you.
This is especially useful if you're in two minds about the cost or practicalities of driving an EV - EV8 Switch offers EV recommendations based on your budget and driving habits, as well as charge point locations to your regular driving routes.
So, if you're not quite sure or ready to commit to an EV just yet, use the EV8 Switch app to get a more accurate picture of what it's like to own and drive an EV.
Beginner's guide to using an electric car
Find out everything you need to know about owning an electric car including using a home and public EV charger as well as getting a run-down on running costs
EV.energy

EV.energy is a greener, cheaper, and simpler way to charge your EV. It is an easy way to lower carbon and save money off your home energy bill by giving you advanced insights into your home charging habits, whilst optimising your home charging sessions for greener and cheaper charging. The app allows you to automatically charge when greener, cheaper energy is more readily available and helps you keep track of the cost, energy and carbon of your charging sessions, whether at home or away.
EV.energy also rewards you for charging; by using the app to complete Smart Charges of at least 10kWh each, you can earn reward points and then use them to redeem rewards.
Rewards you can redeem using reward points on EV Energy:
- 100% Zero-Carbon Charging with Carbon Credits
- Money off your energy bill
- Amazon and Starbucks Gift Cards
Overall, the EV.energy app aims to make EV owners more conscious about their charging habits by offering a platform that helps users find the best times to charge at home with the lowest-cost, greenest electricity available. This is coupled with a very comprehensive app that tells you all you need to know about your EV's battery status, what time your car will be charged, and how much the charging session costs.
Being an environmentally focussed app, EV.energy also allows users to connect to their home solar power for a greener, cheaper charge. The EV.energy solar smart charging algorithm uses the self-generated solar power from your home to deliver 100% renewable energy to your EV.
Co Charger

CoCharger is the UK's #1 community charging app that enables people with EV chargers to share them with neighbours to help ease their transition to electric. If you have an EV charge point at home, you can use CoCharger to rent out your charger to your local community via the app. Neighbours can find you by searching the local map and request a time, allowing you to either approve or reject the booking and decide whether you want to be there in person or not.
By renting out your charger, you can also make some money. As a host, you can set your minimum price for a charging session and the price per hour that the chargee will pay while your charger is actually delivering the electricity. The app helps you compare your rates with your electricity tariff so that you can decide how much over and above your costs you wish to be paid for providing the service.
As for those who have switched to an EV but do not have a home charger, CoCharger allows you to find a local host to go and charge your car with. The app is free to download and it takes care of the communication, scheduling, reminders, and secure payments for each session. The whole process is very straightforward whilst providing the main benefits of having a charger at home.
If you found this article helpful, please stay tuned for more of the publications and features we frequently upload, all of which are aimed at making the lives of EV owners easier and more efficient.