Our tips for charging and maintaining your electric car in the winter months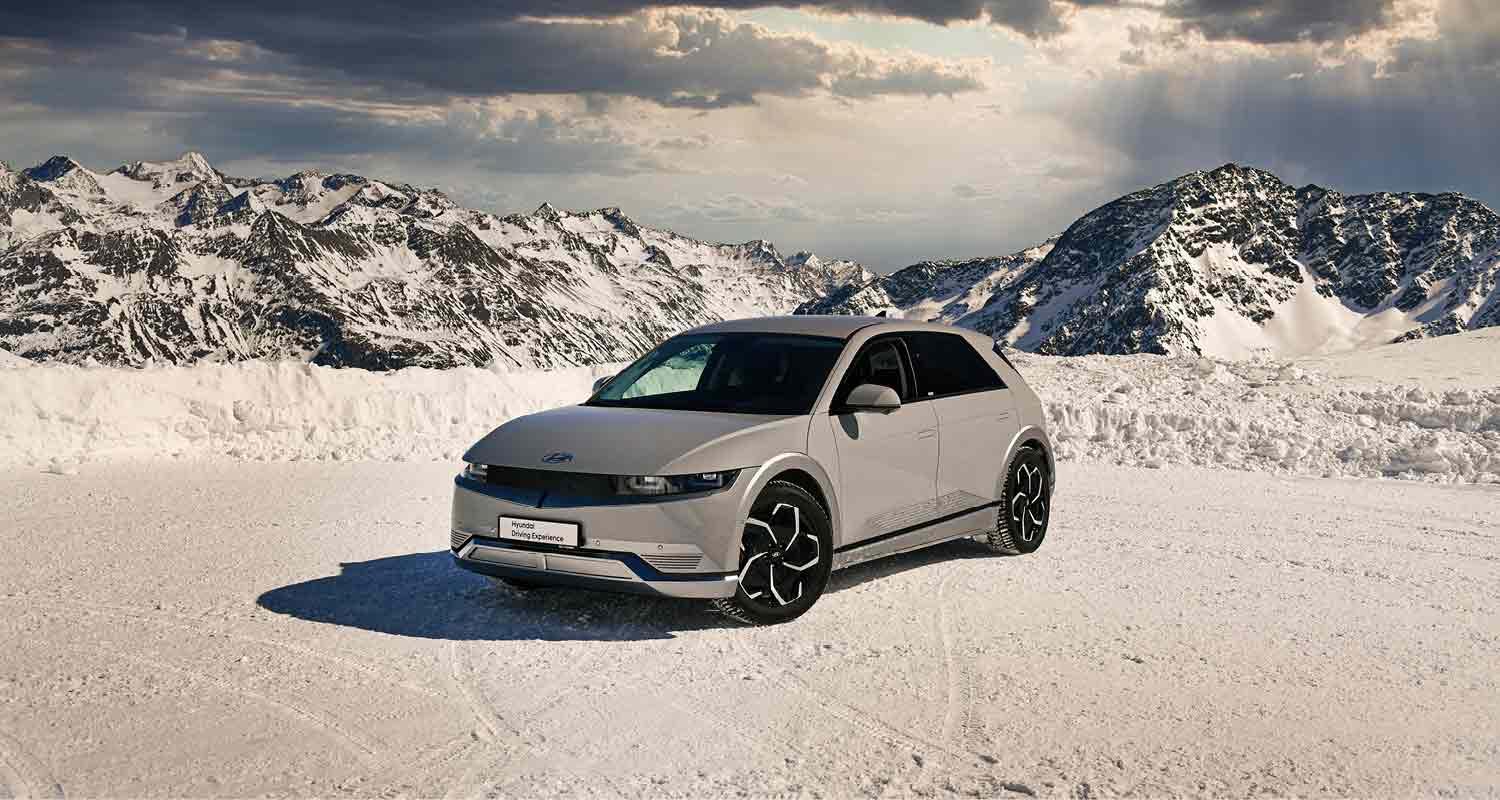 We've been blessed with lots of sun and hot weather this year, but cold temperatures are on the way. We take a look at making sure your electric vehicle doesn't give you the cold shoulder this winter.
Batteries don't like the cold – their chemistry means that their effectiveness is less than you would normally expect. But there's no need to worry about your electric car this winter – from EV charging to range-saving tips, you can be on the road this winter more than Father Christmas and still have no concerns about getting stuck. Has someone told Rudolph about the benefits of electric cars?
Why do weather conditions affect the performance and range of electric vehicles?

There are three main reasons why electric vehicles perform slightly worse during cold weather. You can expect an electric car battery to deliver 20 to 30 per cent less range, which may not sound too bad, but you don't want to be left out in the cold with your electric vehicle longer than you have to.
The first thing to bear in mind is that lithium-ion batteries have an optimum temperature of between 15ºC and 35ºC, and if the temperature drops below this the lithium ions become more sluggish and cannot deliver their normal amount of power. Electric cars will also take longer to charge for this reason. We have top tips on how to charge an electric car in chilly conditions later on.
Electric vehicles also suffer from reduced range because of the extra need to keep the car warm via heating. This asks more of an EV battery as the heat has to be generated, rather than filtered through from an internal combustion engine.
Regenerative braking is another area that is affected by the cold. Regenerative braking allows an electric car to harvest some of the lost energy while decelerating. In winter this may not be quite as effective as the electric car battery power is lower. Your experience of the car may be different than in warmer weather, with different driving characteristics – you might need to use manual braking more often.
What can I do to keep my EV performing at its best and maintain range in the colder months?

While the above problems might seem a challenge, you can still use an electric car effectively this winter – it just needs a little bit more planning to maximise an electric car battery.
Before we get started, it's worth noting that charging stations may take longer to deliver more electricity. It takes longer to charge an electric car in winter because the EV's battery chemistry is a little bit slow in cold weather. If you're likely to be EV charging in winter, expect to spend longer at a charging station. Good excuse for a hot chocolate or two...
Browse our product range
We have a range of chargers to suit most people's charging needs and budgets. Browse our range and click "request a quote" to get started.
Keep your tyres inflated to the right pressure and regularly check your tyre's tread

Tyres are a key part of a car's performance, whether it's a supercar or an electric vehicle. Tyres can contract and fall in pressure when the temperature drops, which will have an effect on an EV car's range. You can expect that for every 5.6ºC drop in temperature, the tyre pressure will fall by 1psi. Check your tyres regularly in winter regularly to make sure they are inflated to the correct level for your vehicle. For most cars, this is between 32psi and 40psi.
Precondition your EV before you drive it

Pre-conditioning your electric car while it is at charging stations is the best way to get your vehicle warm – the extra power this draws down will come from the charging station rather than taking it from battery capacity when your drive off. According to some research, heating your electric car can increase battery drain by as much as 17 per cent.
It's also worth noting that if your electric car has heated seats, this can diminish the battery's range by around 15 per cent. It's therefore better to heat the entire cabin, rather than individual seats in the vehicle.
Park your electric car indoors (if you can) or consider getting car cover

Aside from providing a nice respite from icy conditions when you have to get your shopping in, keeping your electric car indoors or under a car cover will help the battery be less affected by the cold. EV batteries will lose their charge when they're not in use and a fully discharged electric car is a bad idea – if you're heading somewhere for winter, consider a car cover or moving the car into indoor storage.
Avoid letting your battery level drop below 20 per cent

Try to make sure that you battery pack never drops below 20 per cent, with between 40 and 50 per cent the ideal, as this allows for some spare battery performance for heating and so on. It's best to charge your electric car's batteries to around 80 per cent the night before going on a short or regular journey. Only fully charge your EV when going on a long journey. Public charging stations on your route are also worth researching.
Get £5 free charging
Get £5 worth of free charging at Electric Universe supported charging networks when you sign-up using our link.
What driving habits can pick up to help preserve my EV's range during winter?

Some simple driving habits will help you get the best out of your electric car batteries and improve EV range.
Avoid mashing the accelerator

Electric cars offer instant torque, and in icy conditions that can not only cause the tyres to break traction but the power to be wasted by not going anywhere. Taking a more gentle approach to the accelerator pedal will not only extend the range of electric cars, but will also be safer.
Consider driving in Eco mode
It's understandable that for most of the time, our electric cars will be left in normal mode. However, putting your electric car into eco mode will prevent any unnecessary battery drain by limiting performance. Some EV manufacturers include cold or icy weather driving modes, which may help stop the wheels spinning. Some electric cars offer greater regenerative braking modes.
Keep in mind that your EV's range will be reduced when planning long journeys

EV drivers tend to be well-versed in planning ahead, but electric cars will suffer from reduced range due to the way lithium-ion batteries are affected by the cold. EV drivers should therefore plan to make stops to find a charging point sooner than they would do normally.
I am considering an EV but I live in a cold part of the country. What features should I look out for that will help preserve range?

It may sound obvious, but if you have a choice of a vehicle with a longer range, go for that one if you live in areas that are regularly cold. Some EV models have battery heaters that keep the batteries at the correct temperature. A heat pump system is a good thing to have if you need to keep the interior of the vehicle warm often.
Nobody wants to be at charging points longer than they have to, and because of the way the batteries work, cold weather slows down their action. Therefore it may be worth having a car with EV charging that allows for rapid charging to minimise the time getting recharged.