Intelligent Octopus Go review: is this the best EV energy tariff?
We put one of the UK's most popular energy tariffs to the test to see if its worth switching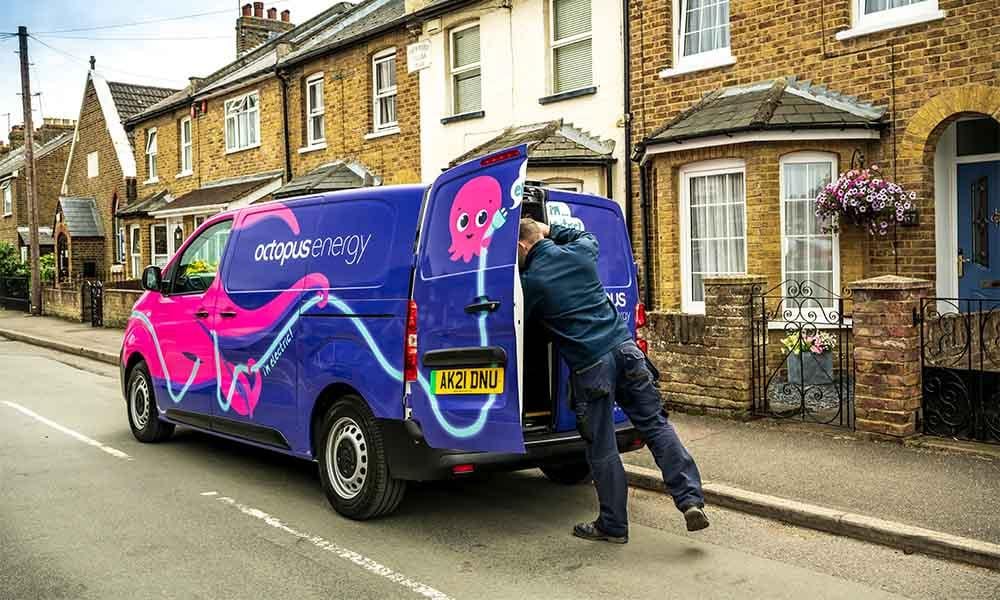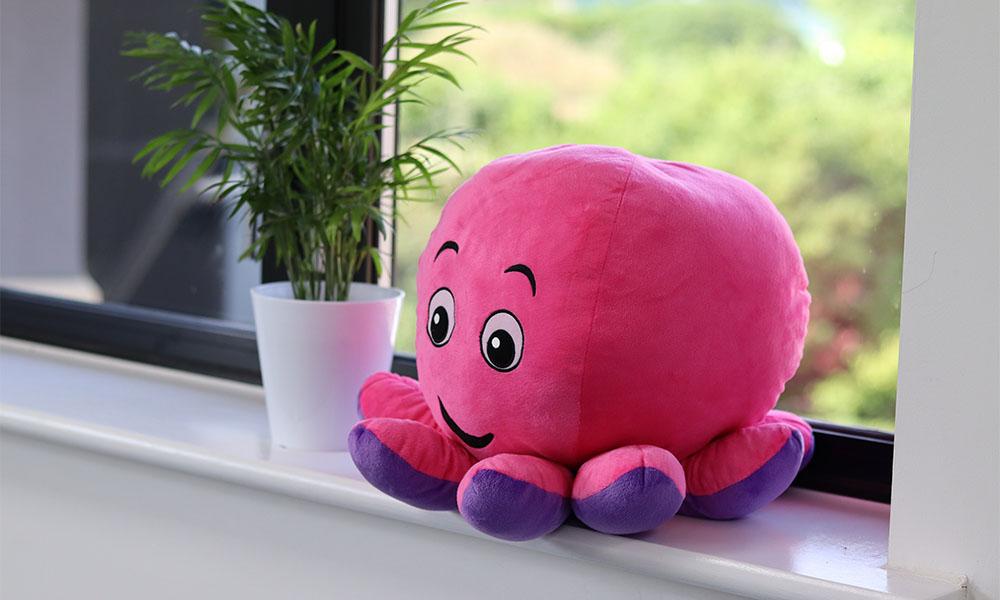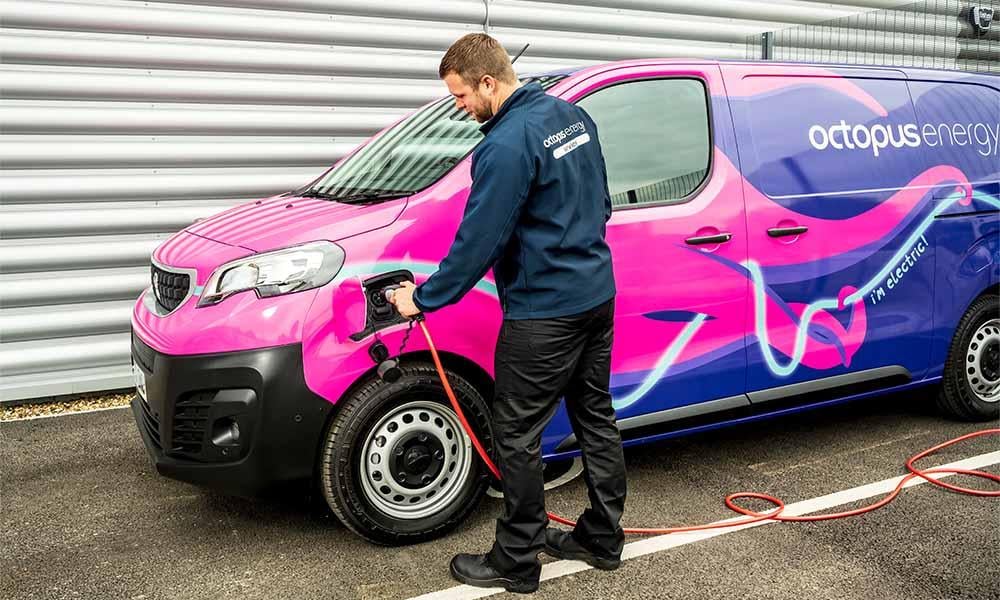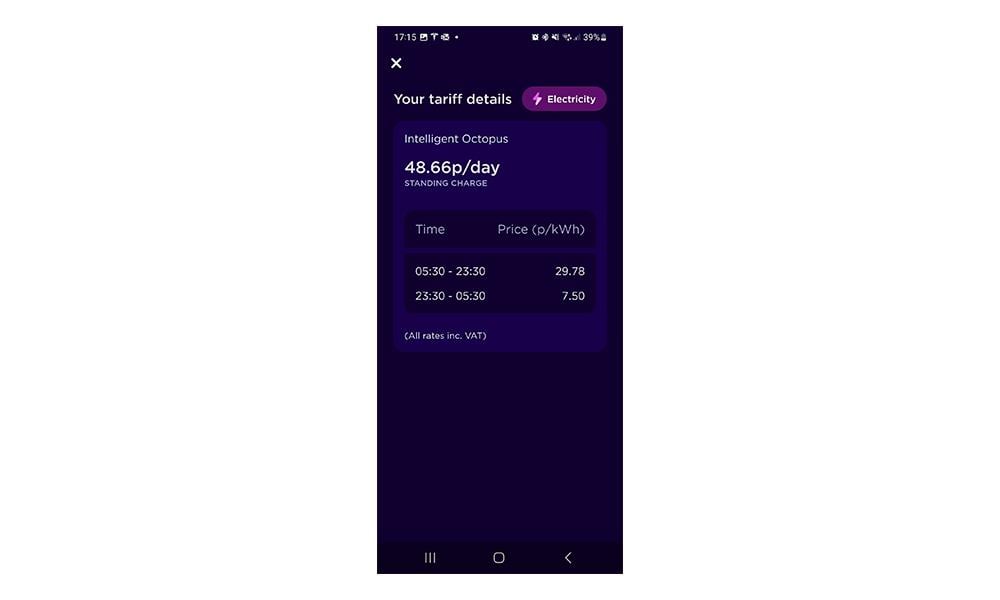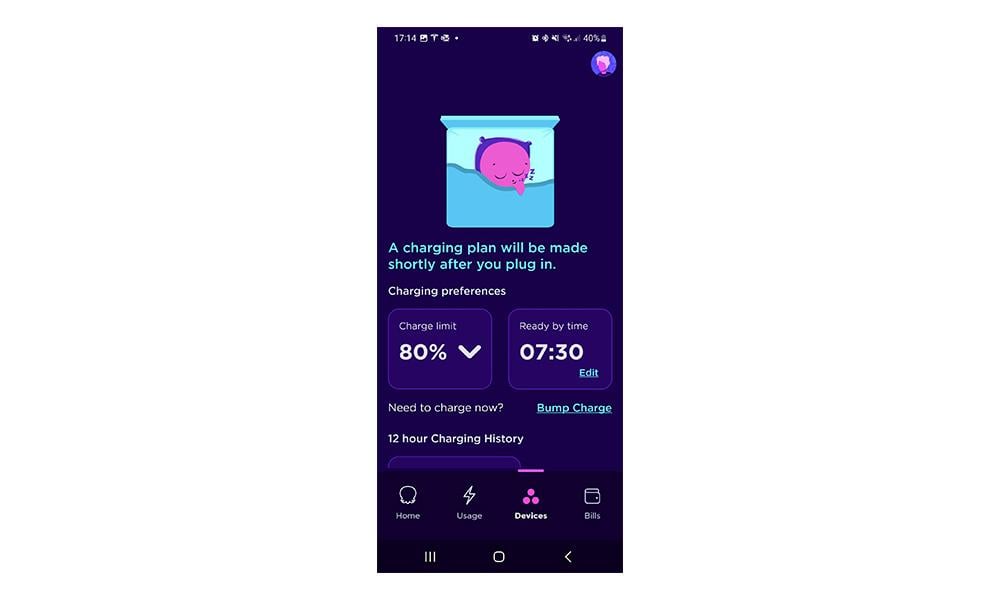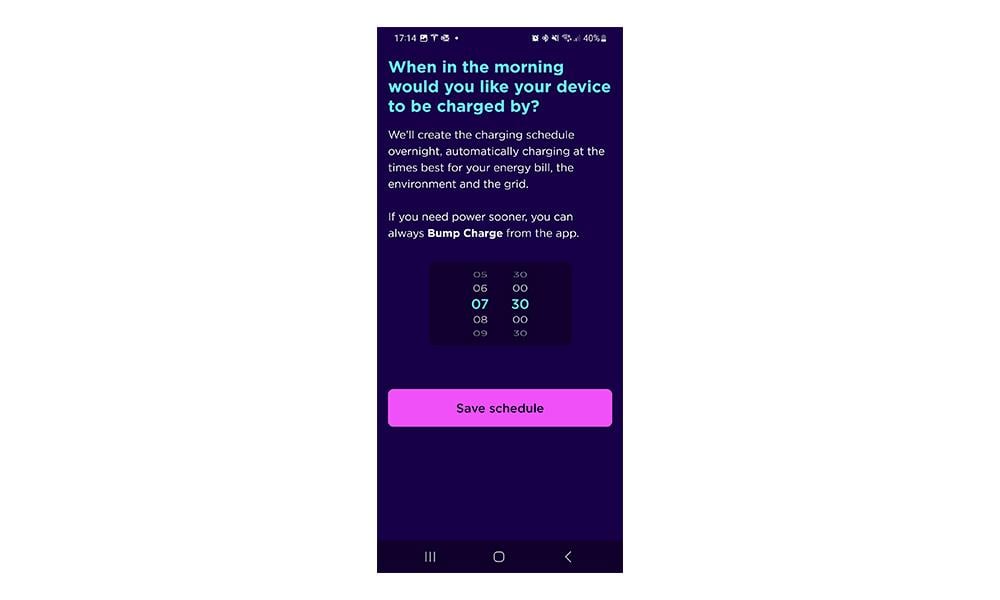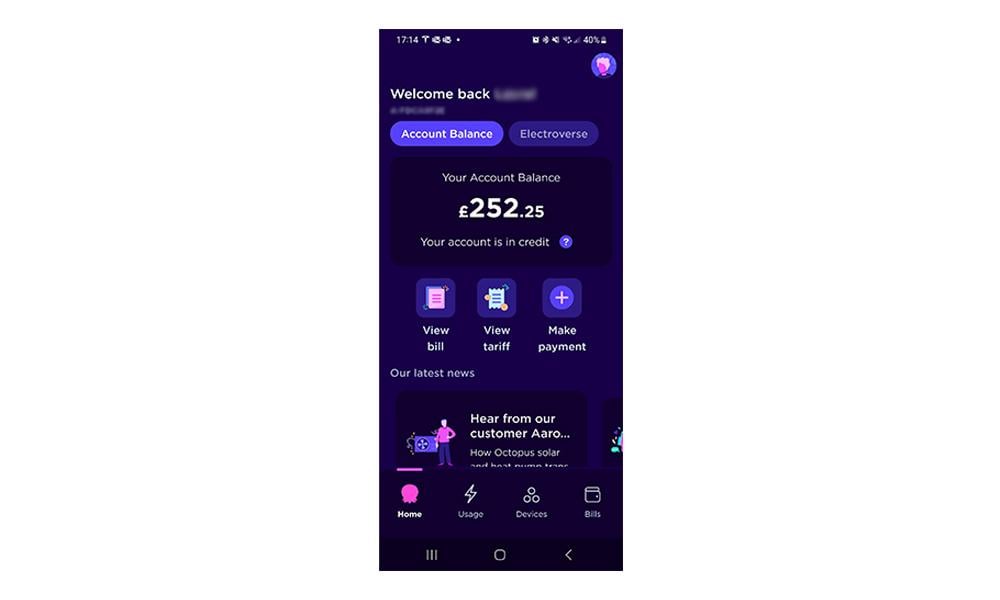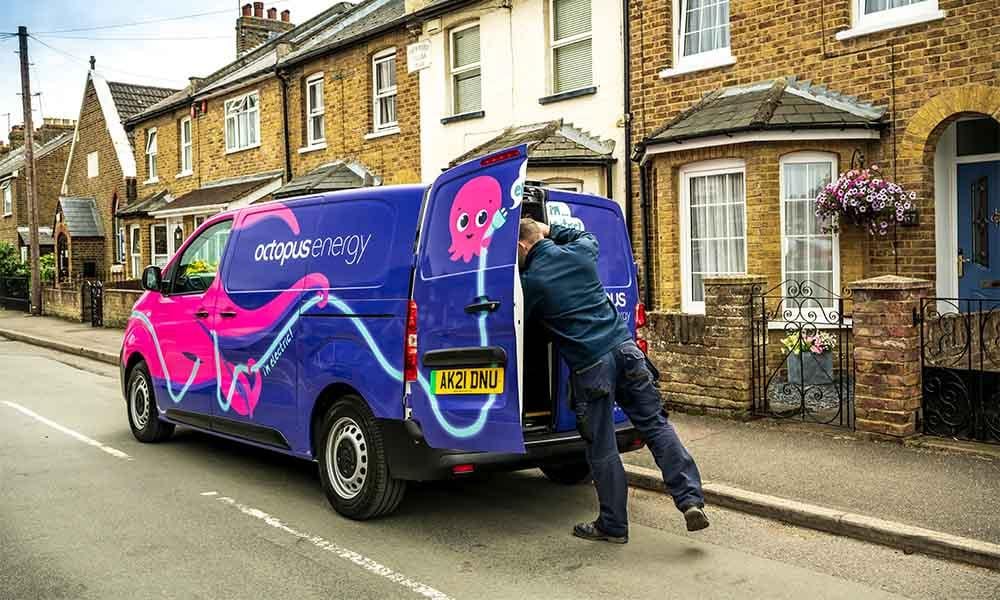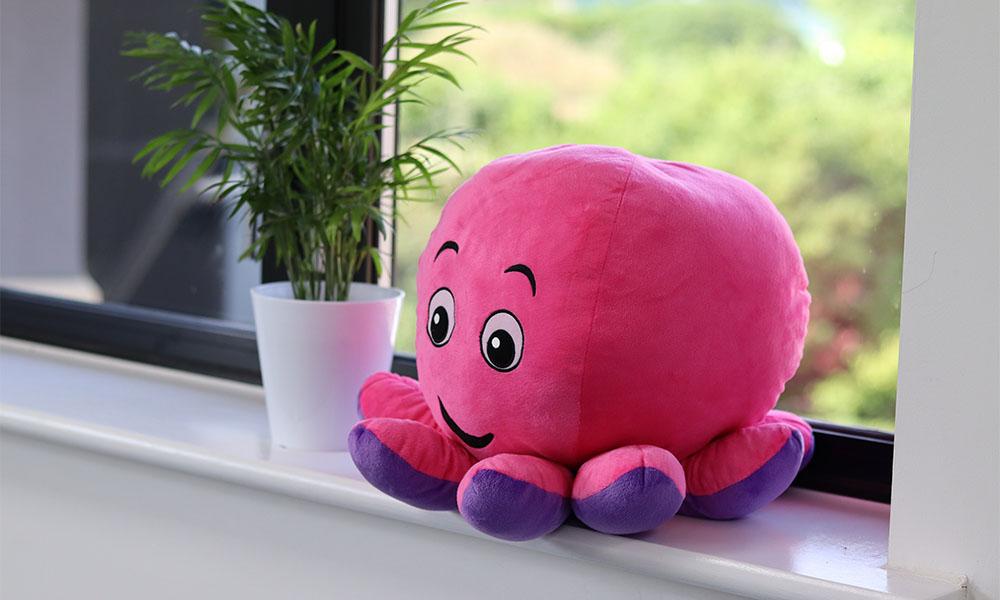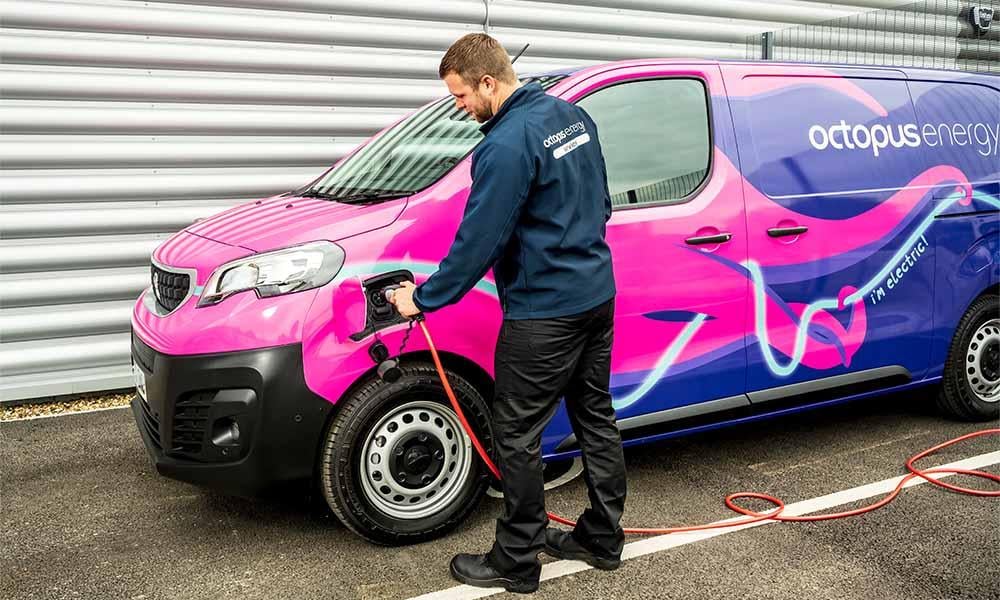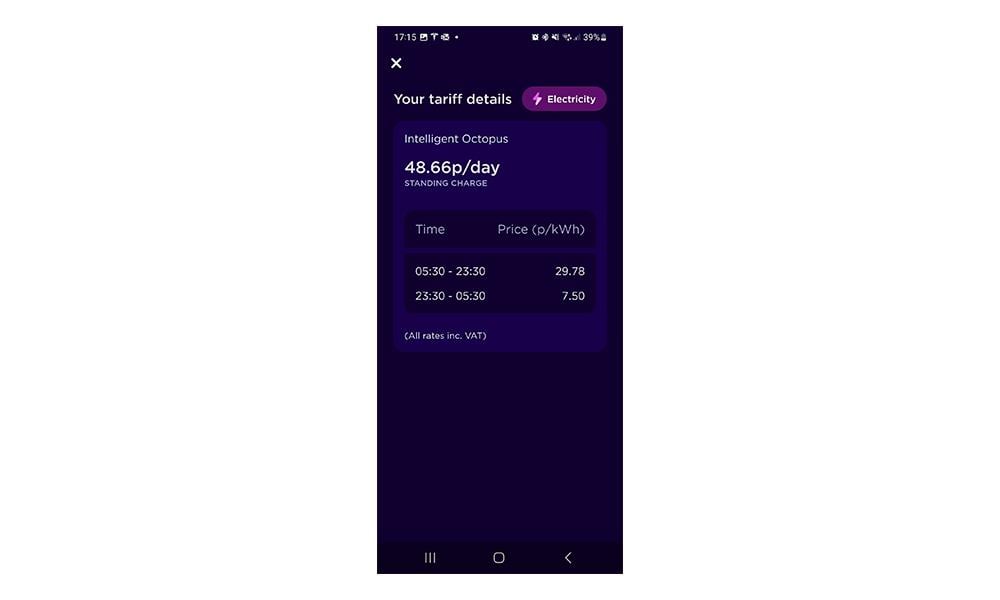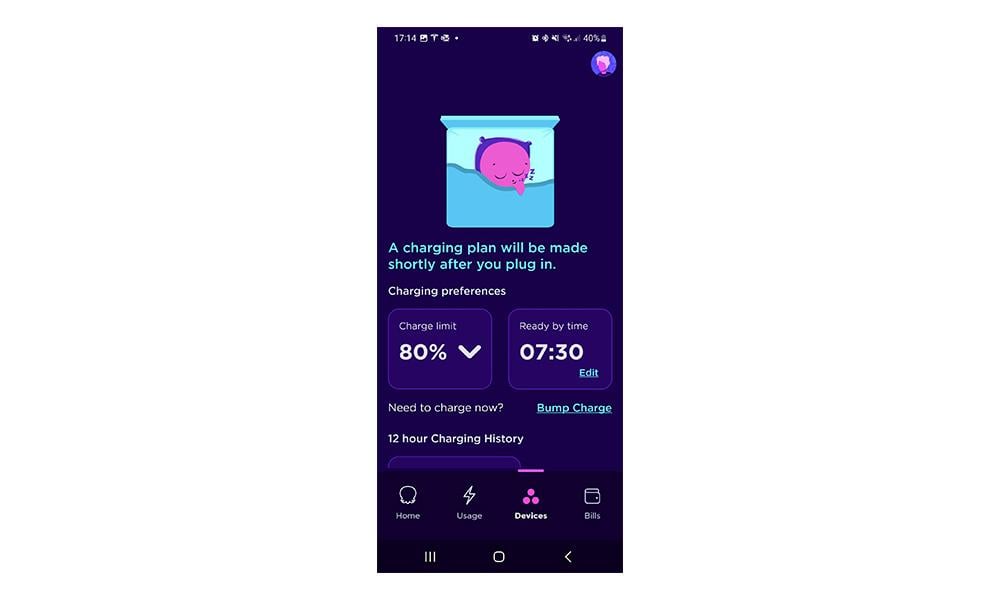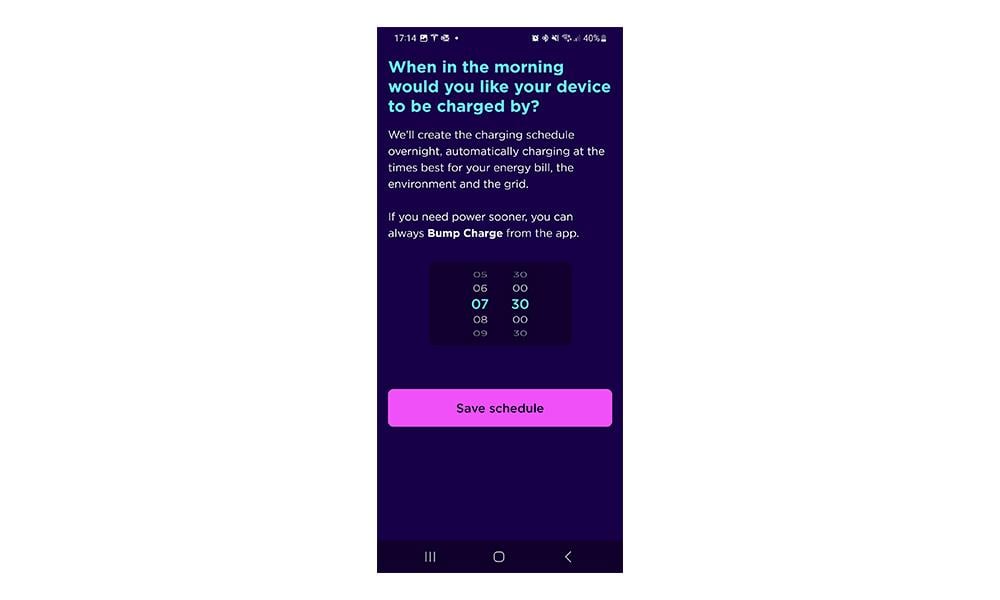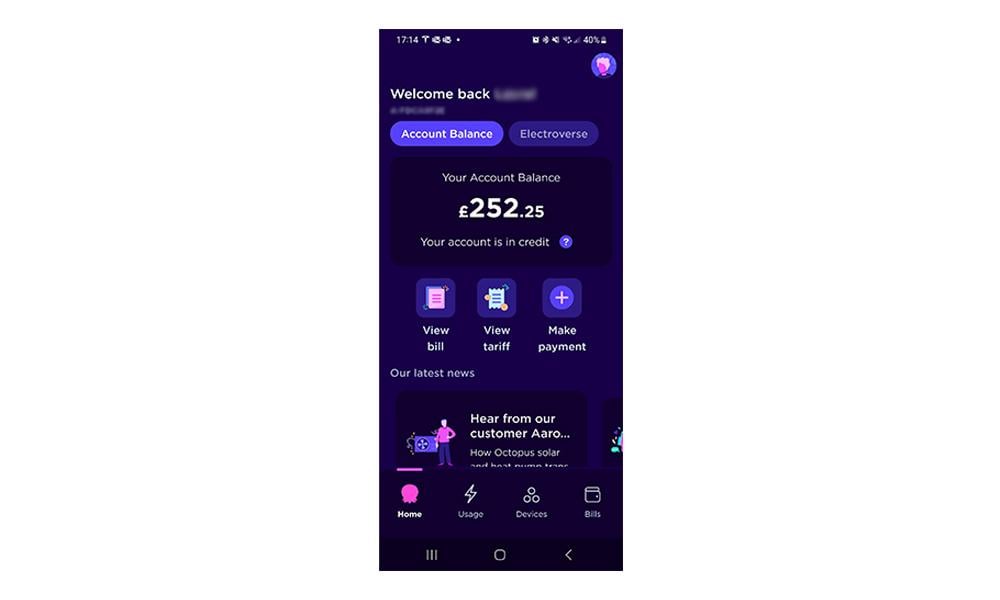 ---
Octopus Energy is arguably the best-known supplier when it comes to electric car friendly tariffs. Is the increasingly popular Intelligent Octopus EV tariff worth switching to?
What is Intelligent Octopus?

Intelligent Octopus is an Octopus Energy EV tariff. EV tariffs offer cheaper rates for charging your electric car, typically overnight, potentially saving EV drivers hundreds of pounds per year versus a conventional fixed or variable tariff.
By way of example, charging a 2023 Tesla Model 3 Long Range RWD on the current average electricity price (34p per kWh) would cost £697.38 a year based on an annual mileage of 10,400 miles.
Charging the same car across the same annual mileage would only cost £153.83 on Intelligent Octopus - a saving of over £540 per year simply for switching tariff and charging overnight. So you can see why it's considered the best EV tariff right now.
Other EV tariffs offer good savings too, such as the EDF EV tariff, which you can check out on our EV tariff comparison to find the best energy deals.
Find out much you can save on home charging
Our cost to charge tool puts the prices of the UKs most popular EV energy tariffs in one place so that you can find the right one for you.
How does Intelligent Octopus work?
Most EV friendly tariffs that encourage you to smart charge with cheaper energy prices simply do just that - they offer a cheaper rate, usually overnight, and you schedule your car (or charger) to coincide with the off-peak window.
Where this Octopus Energy tariff differs is it takes charge quite literally. In exchange for the cheap energy deal you hand over a degree of control to Octopus when it comes to charging your vehicle.
Don't worry, it sounds more dystopian than it really is. Instead of scheduling via your vehicle or existing charge point app, you'll set the target percentage you want your vehicle to reach and the time you want it charged by in the Octopus app.
Octopus then selects the optimum times to charge your car, all while making sure it reaches your target percentage and time. For example, you might select a target charge percentage of 80% by 7am. Octopus may start and stop charging your car at different times throughout the night, but it will always reach your desired targets.
Easy, right?! Well, this charging utopia or dystopia, depending on how you see it, does require one of two things:
A compatible EV

Or a compatible charger, which currently means an Ohme Home Pro or Ohme ePod.
We go into more detail below, but you can check if your vehicle is compatible with Intelligent Octopus or which smart charger you'll need to access it with our Cost to Charge an EV tool.
How much does the Intelligent Octopus cost?
Exact rates will depend on your area, but at the time of writing (and based on London postcodes) the off-peak price is 7.5p per kWh while the peak price is 30.6p per kWh.
How much it will cost you to use Intelligent Octopus will obviously depend on how many miles you cover in your EV and how often you charge it at home on the off-peak rate.
It will also depend on your household usage as the prices apply to your entire home energy use, not just the car.
However, you can easily work out the estimated cost to charge an electric car at home with our handy Cost to Charge tool.
When are the cheap hours of electricity?
The cheap hours of electricity, or off-peak window, starts at 11.30pm and lasts for six hours overnight until 5.30am.
However, if you smart charge using the Octopus Energy app you will benefit from extended off-peak hours if Octopus decides to continue charging your car outside the usual off-peak hours.
To achieve this, you must be using the Octopus Energy app. If you chose to manually charge your car or "bump charge" (more on that later) outside the off peak electricity window then you'll be charged peak prices.
Is Intelligent Octopus the only smart tariff?
Certainly not and you'll find an array of EV friendly and time-of-use tariffs in our electric vehicle charging cost tool.
Using Intelligent Octopus - is it any good?

I've been testing this tariff for about a year at the time of writing. We switched from Octopus Go to Intelligent Octopus in November 2022 and haven't looked back.
It's incredibly easy to use and we've benefitted from very cheap rates of electricity compared to the market average.
All your smart charging is managed in the Octopus app, which makes a bit of a mockery of other EV charging apps with its sheer simplicity.
Inside you'll find buttons to select target percentage, target charge time, charging history, and an option to Bump Charge. And that's it.
EV enthusiasts may be disappointed, but for the average driver it vastly simplifies the experience.
The added bonus for us has been the ability to charge both our electric cars on this tariff, not to mention the cheaper costs to run our dishwasher and washing machine overnight. We were lucky we already had a compatible vehicle (Tesla Model 3) to access this tariff, which in turn meant we could charge our Nissan Leaf on this tariff despite it not being compatible.
We can't use the Octopus Energy app to charge our Leaf, so we opt to use the in-vehicle scheduling feature to take advantage of the six-hour off-peak window.
But don't be fooled into thinking you can fool Octopus by telling them you have a compatible vehicle or charger when you don't. When switching, the Octopus Energy app will complete a test to check it can communicate with your vehicle - more on this below.
What if you need to charge during the day?
Well, you'll be charged the peak day rate! This is called "Bump Charge" in the Octopus app.
It goes without saying it's best to avoid a Bump Charge to keep costs down.
It's best to leave the car plugged in and let Octopus handle things, unless you absolutely need a charge during the day. Octopus will always make sure your car is charged to the target and by the time you set. Crucially, if Octopus decides to delay your charge or charge your car outside the usual off-peak hours, it will actually honour the off-peak price.
Can you charge two EVs on the Intelligent tariff?

Yes and no.
Strictly speaking, Octopus Energy only supports electric vehicle charging for one vehicle at a time for Intelligent Octopus.
But if you have a second EV then you can manually set it to charge during the six-hour off-peak window using the in-vehicle scheduling settings.
So it's very easy to charge more than one car on this Intelligent tariff.
Is there a specific Intelligent Octopus Go App?
Yes. To make use of the Octopus Energy Intelligent Octopus tariff, you'll need to download and use the Octopus App for your smartphone.
Using it for smart charging effectively means it becomes your default app for charging your car. For most people, it won't be an issue as many drivers will just want to use one app for smart charging anyway and the Octopus App lets you access other details and information about your Octopus Energy account such as home energy use, billing, and more - so it's pretty handy having it all in one place.
But keep in mind that this could prevent you from using some features on your existing charger, such as solar only charging.
Does Intelligent Octopus work with solar?
This is another yes and no answer.
Yes, it works with solar and as of September 2023 if you're an Octopus Energy Customer you can combine Intelligent Octopus for your incoming electricity supply and use Octopus Outgoing for your export. At the time of writing you will receive 15p per kWh exported back to the grid.
So, yes Intelligent Octopus works with solar if you are just exporting your green energy back to the grid.
Where it gets a little more tricky is if you want to divert any excess solar into your vehicle. This is because Octopus is in control of your charging and will not automatically start charging your vehicle if there is surplus solar.
You could, in theory, disable the smart charging on the Octopus App during the day and set your solar-compatible EV charger to "solar only" mode when you know you will have excess energy available. Then switch on Intelligent Octopus in the app before the evening to ensure your vehicle charges overnight on the cheaper rate.
It's a bit of a faff, admittedly, but workable. Although, it would arguably be much better financially to export your solar back to the grid at 15p per kWh if you're on the Octopus Outgoing tariff.
I don't have solar panels, or battery setup, so I'm unable to comment on how easy or difficult it would be to live with Intelligent Octopus in this scenario.
Find out more about Solar charging
If your considering a solar charger to charge your EV be sure to read our guide first to find out if it's worth the extra cost.
What are the benefits of the Intelligent Octopus tariff?
You're getting the cheapest and greenest energy (from a major supplier) at the time of writing. Octopus Energy offers the cheapest electricity price of all energy companies at 7.5p per kWh during the off-peak and its peak price of around 30p (as of September 2023) is very competitive too.
Better yet, you can expect prices to come down as the energy price cap drops. Octopus Energy has very good form when it comes to lowering its prices as wholesale prices drop.
Another benefit is the sheer simplicity of handing over control of your smart charging to Octopus Energy. Some people will worry about this, but the reality is you won't notice any significant difference between Octopus setting the charge times overnight and you doing it.
For instance, it may not start charging your vehicle until 1am instead of at 11.30pm on the dot, but it will always make sure your car reaches the target you set and by the time you want it.
Besides, you have ultimate control and you can always disable the smart charging and switch away from Intelligent Octopus to Octopus Go or similar if you wish.
What are the downsides of the Intelligent Octopus tariff?
Very few if any. If you want total control over your charging, perhaps because you've already optimised your solar/battery storage setup and do not want anybody interfering in how or when your car is charged, then you're unlikely to be interested in this tariff in the first place.
But for everybody else who wants an easy life and cheap car charging, then there really aren't any drawbacks.
Intelligent Octopus vs Octopus Go tariff

Should you choose Intelligent Octopus or Octopus Go?
Well, if your vehicle is compatible with Intelligent or you have an Ohme charger which lets you access it regardless of which car you have, then there is no sense in choosing Octopus Go over Intelligent Octopus.
Intelligent Octopus rates are cheaper (7.5p vs 9.5p) and the off-peak rate lasts for longer at six hours versus four on Go.
The only reason to go for Octopus Go over Intelligent is if you have little choice - i.e. your vehicle isn't compatible and you already have a charge point installed that isn't an Ohme.
Don't believe us? Input your vehicle into our Cost to Charge an EV tool and compare Octopus Go with Intelligent Octopus today.
Should you switch to Intelligent Octopus tariff?

Everyone needs to make their own decision as each household is different. What suits me might not suit you - our Cost to Charge tool is very handy to help you make an informed choice on which might be the best energy tariff for you, your home, and your electric vehicle.
Having said that, I think Intelligent Octopus is the best EV energy tariff available right now and certainly the best pick of all the Octopus Energy tariffs.
It has the best off-peak rates, a highly competitive peak rate, fair standing charge, plus Octopus has been very consistent with its price reductions in line with wholesale prices. In other words, when wholesale prices went up, so did the rates on Intelligent as did everybody elses.
But crucially, they brought the price down as soon as they could.
The app is super simple to use with effectively just two settings to engage smart charging. Octopus handles the rest.
And so long as you have a compatible charge point or at least one compatible EV, then you can charge "non-compatible" cars on it by using the scheduling settings within the vehicle or on your existing charge point.
And you can save on your washing/dishwashing. What's not to like?
Check out the charging costs for yourself and switch and save today.
How do I switch to Intelligent Octopus?
To use Intelligent Octopus, you will need the following:
Join Octopus Energy as a customer

Have a SMETS2 smart meter (you can even get an Octopus Energy smart meter if you don't have one)

iOS or Android Smartphone such as iPhone (iOS v14.0 or later) or Android (v7 or later)

Compatible car or an Ohme charger - use our tool to check which you'll need
Once you've joined as an Octopus Energy customer, download the Octopus App, plug in your car and then select Intelligent Octopus from the menu. Octopus Energy Customers will likely already have this app downloaded - if not, it's worth doing anyway.
It will ask which vehicle and charger you have before performing a test that it can communicate with the vehicle to carry out smart charging on your behalf.
Assuming you "pass" the test, then your switch to Intelligent Octopus will begin.
Which EV chargers work with Octopus Intelligent?


Pictured: Ohme ePod (Left) Ohme Home Pro (Right)
All chargers "work" with Intelligent Octopus if you have a compatible EV as Octopus can communicate directly with more than 280 EVs and counting.
Ohme chargers have a special relationship with Octopus Energy due to the software built in to their products, which means you can access Octopus Intelligent even if your electric vehicle is not compatible.
If you're unsure, the best way to check is use our Cost to Charge an Electric Vehicle tool. From there you can input your electric vehicle and we'll tell you which charger you need.
Which electric vehicles are compatible with Intelligent Octopus?

As above, over 280 electric vehicles are compatible with Intelligent Octopus already and Octopus Energy is always looking to expand this number.
To find out if your vehicle is compatible with Octopus Intelligent, or if you will need a specific EV charger to access this EV tariff, use our Cost to Charge EV tool.