Get an EV charger installation estimate in just a few clicks
Our easy-to-use tool makes it simple to estimate the cost of installing an EV charger in your home.
All we need is some basic information about your property and you'll receive an estimate in as little as two minutes!
Benefits of home charger installation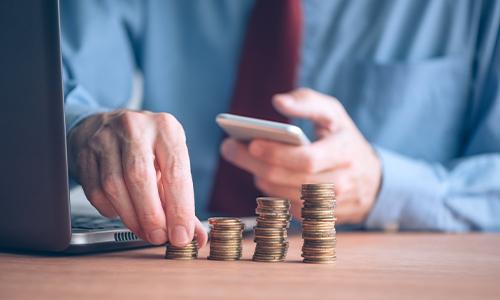 Save £100s on charging
Switch to an "EV friendly" electricity tariff and save hundreds of pounds on charging costs each year. 
EV friendly tariffs offer a much cheaper price for electricity at off-peak times (usually overnight) compared with the average UK tariff. Installing a smart EV charger enables you to access and make the most of electric car electricity tariffs.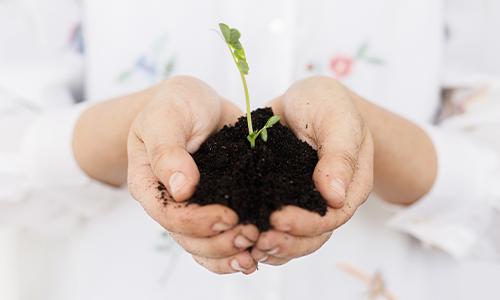 Reduce carbon
As well as helping to improve local air quality by eliminating tailpipe emissions associated with traditional petrol and diesel vehicles, home EV chargers can also help reduce your overall carbon footprint.
Your car gets "cleaner" as the UK power mix cleans up and uses more renewables, but an electric car home charger also lets you schedule charging overnight when there are typically fewer gas and coal stations online. Plus, some chargers, like those from Ohme, have an option to charge your EV when the electricity mix is at its "greenest".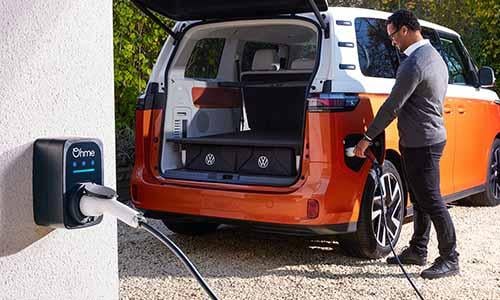 It's faster and safer
Smart home EV chargers are designed for the task of car charging, which means they are faster than a standard domestic socket and three-pin plug. Whereas a three-pin plug will add up to 10 miles of range per hour, a dedicated smart home charger will add about 30 miles of range - that's 3x faster!
Plus, they are safer too thanks to built-in features such as PEN-fault detection.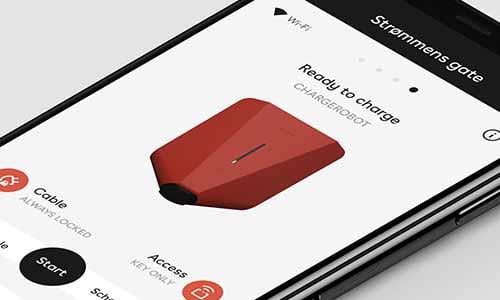 It's more convenient
Imagine waking up to find your car fuelled and full to the brim, without the need to fill up on your way to work. Well, that's exactly what you get with an electric car and EV charger installation at home.
Simply set your car to charge overnight using the smart charger app and you can rest easy (literally) while your home charge point does the rest. 
Why Choose Smart Home Charge?
When it comes to the new and potentially confusing world of electric cars and EV charging, you need a trusted partner. 
As the leading independent retailer and installer for EV chargers, we exist to make EV charging simple. Whether that is helping your employees select the right home charge point and installing it with one of our experienced engineers, or just bringing a little clarity to life with an EV with our helpful guides and videos, you can be confident in us. 
Still not sure? Just check out our Trustpilot page where we have over 1,000 reviews and still rated Excellent with a score of 4.9 / 5. 
Better yet, we are endorsed by Which? Trusted Traders so you can have every confidence in our processes and customer service.