Easee One EV charger review
Does the Easee charger live up to its namesake?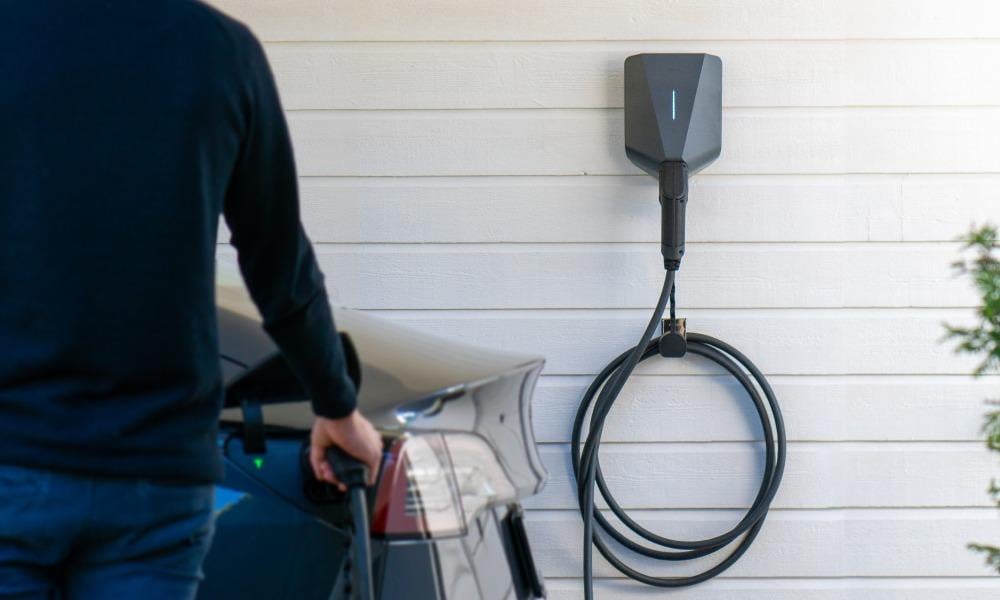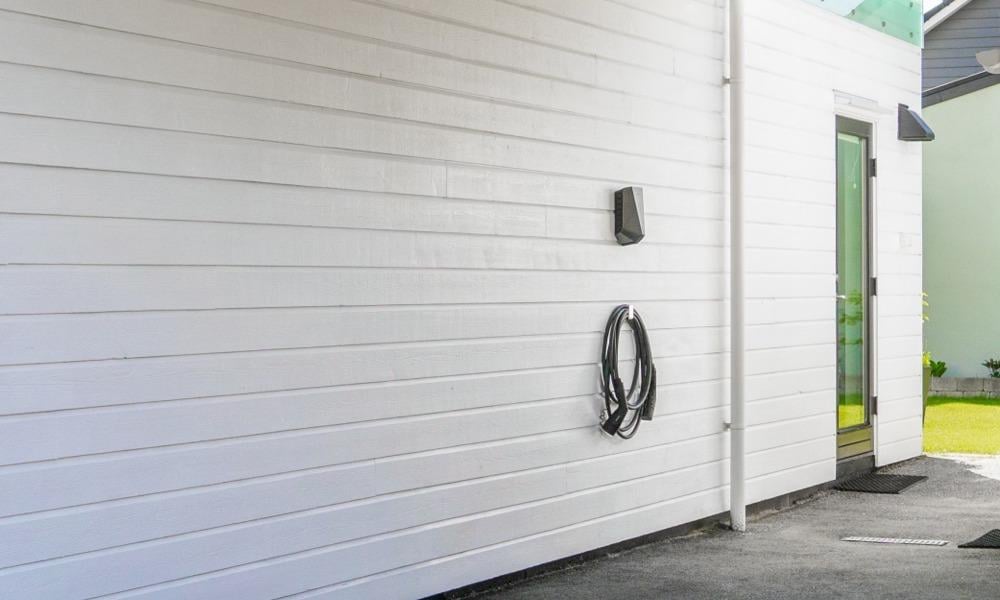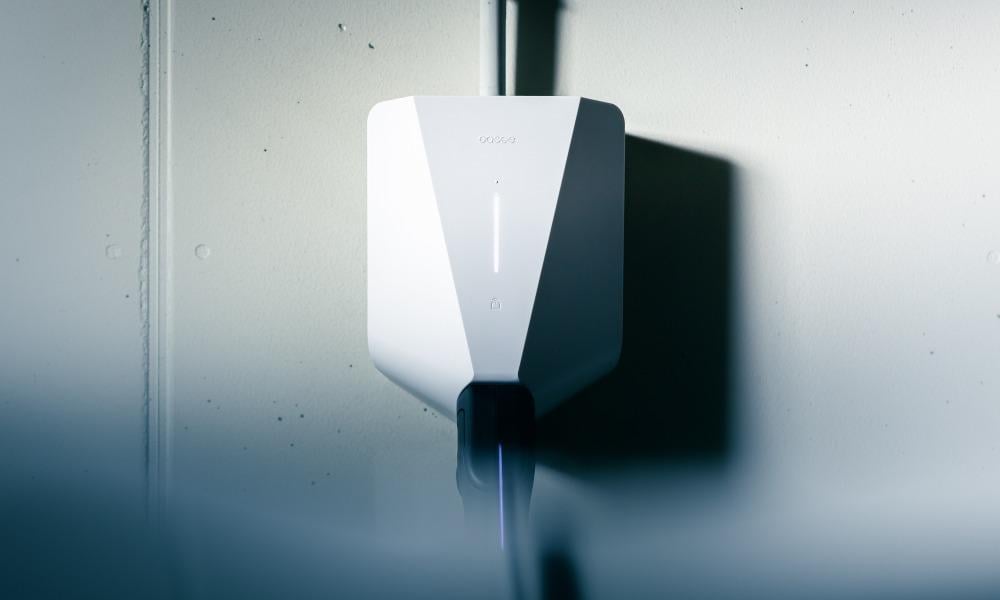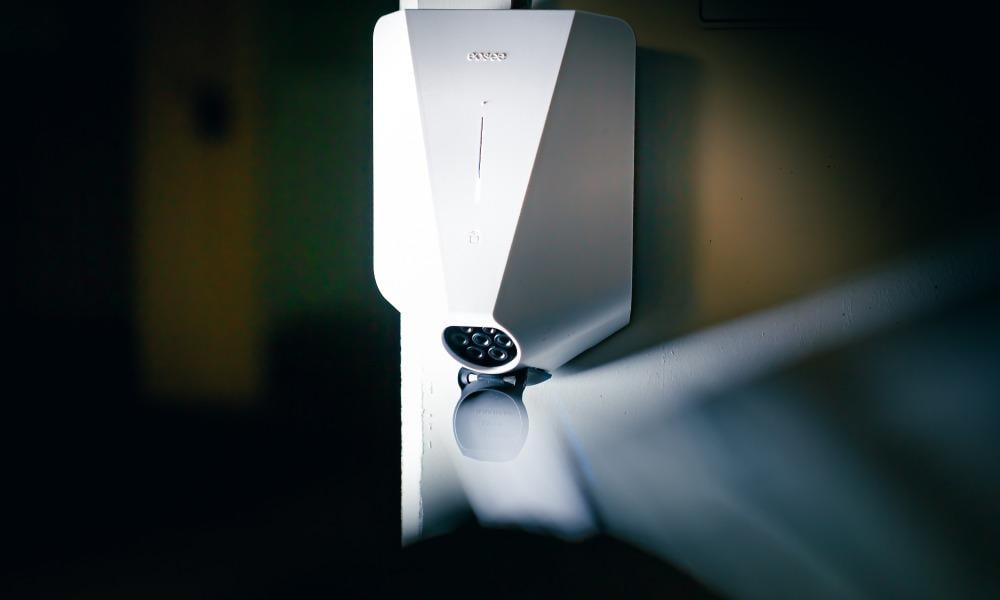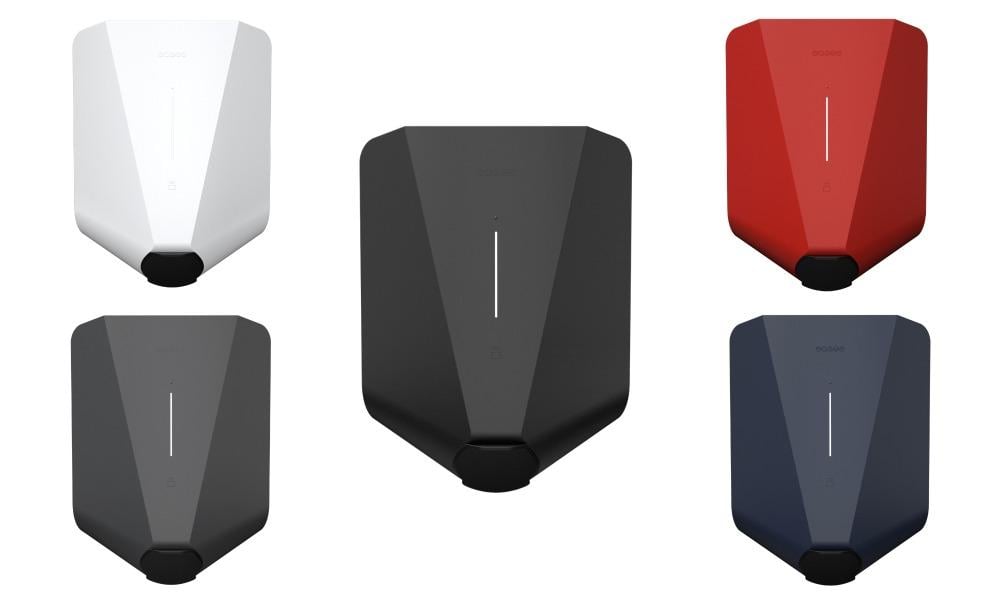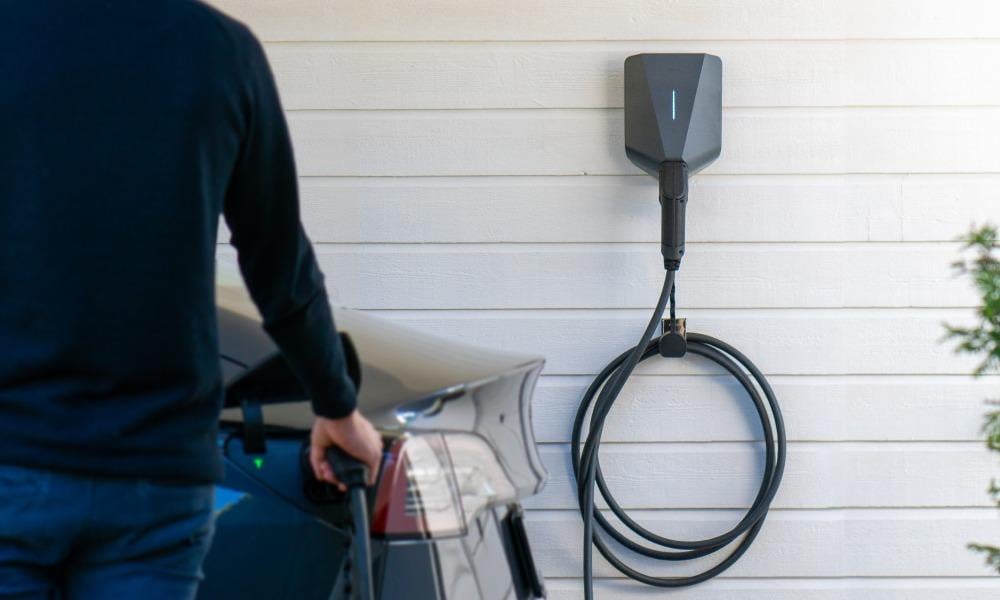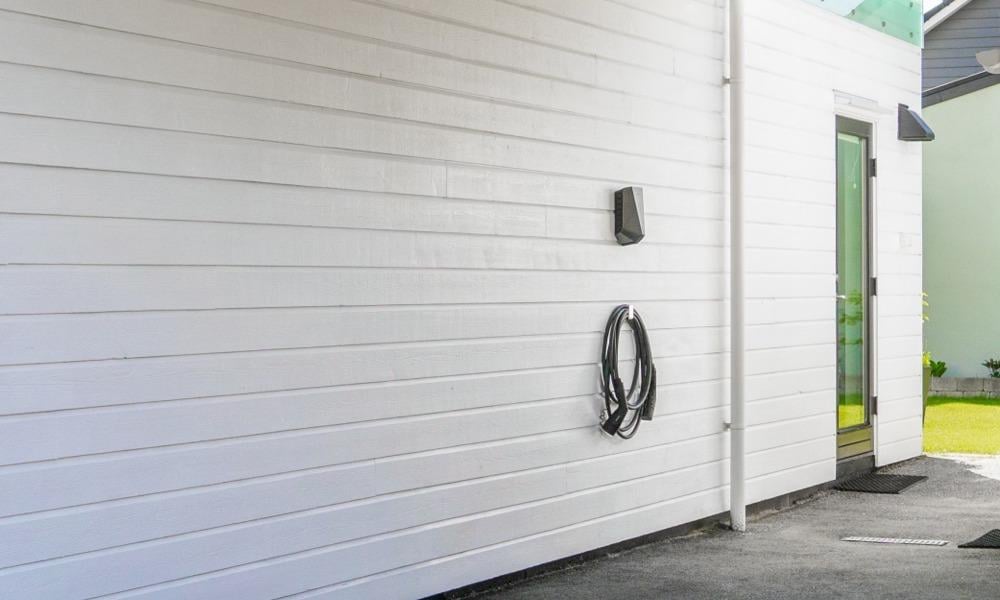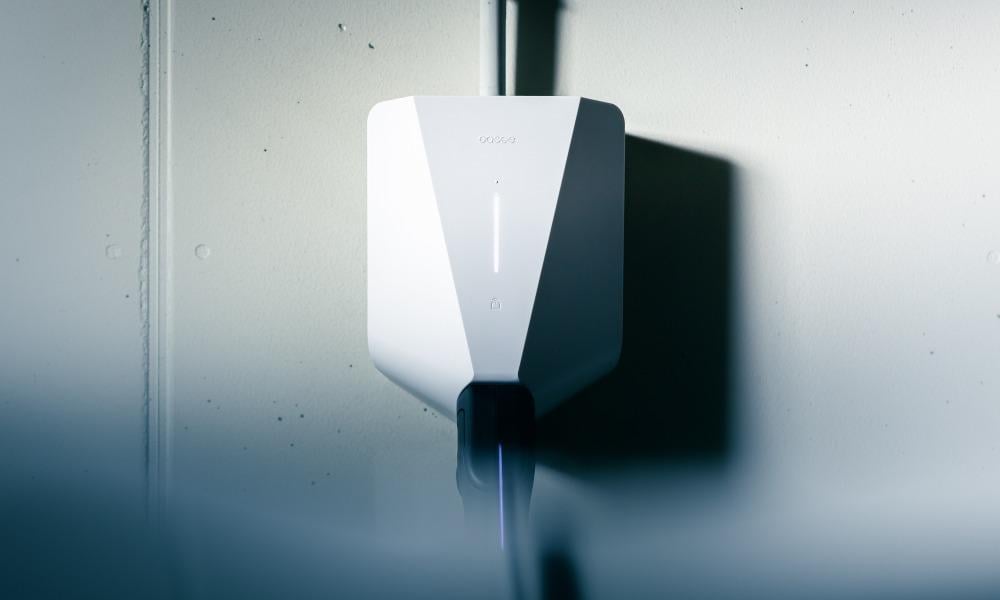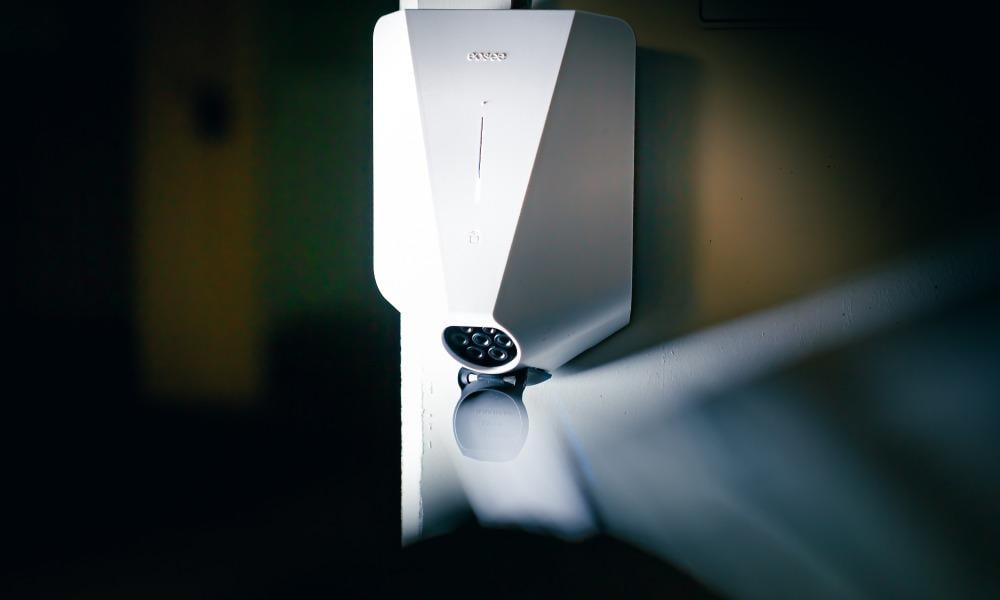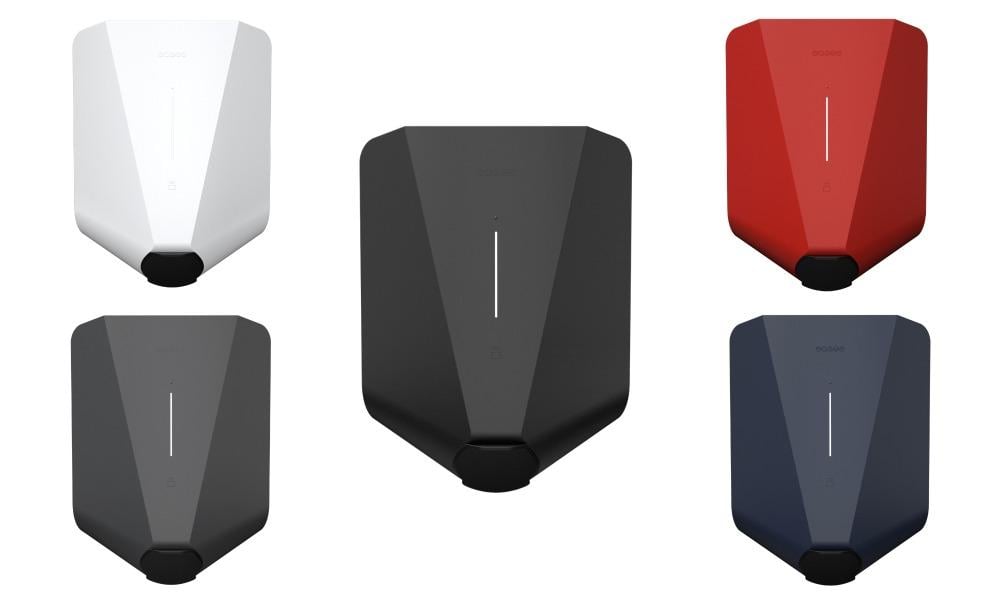 ---
The Easee One is a stunningly designed EV charger that can operate as both a tethered and untethered unit, offering unrivalled flexibility in this regard. But is it more than a sexy one-trick pony? Find out in our Easee One charger review.
Easee EV Charger Overview
Fresh from conquering the Scandinavian home EV charging market, Easee has clearly taken inspiration from Viking legend and looked west towards the fertile home charging lands of the UK – and the rest of Europe for that matter.
Easee may herald from Norway, but the Easee One EV charger has been designed specifically for use here to comply with UK regulations.
Headline features? Well, it looks darn good, but the ability to operate as a tethered and an untethered charger is surely the ace up its sleeve. That means EV drivers no longer need to choose between the convenience of a tethered unit (cable permanently attached) or the tidiness of an untethered unit.
It also includes open PEN conductor protection, which means a separate earth rod does not need to be installed – that results in a simpler installation and a neater result.
The dynamic load balancing also allows more than one Easee One EV charger can be fitted and used at the same time. This means you can have up to three units working on the same circuit at home – not only does this make wiring and installation much easier for the installer, but as a driver you can charge up to three EVs simultaneously and the three Easee One units will ensure the power available is spread evenly between your vehicles.
Perhaps not a big deal now given most EV owners live in single EV households, but inevitably multi-EV households will become more common in future so this is a nice future-proof option to have for those who might want to charge two electric cars at the same time.
Thanks to the addition of the Easee Equalizer accessory, the Easee One now supports solar EV charging too.
Price-wise, the Easee One sits squarely in the middle starting from £984 with installation or £587 for the charger only.
Get an Easee One quote
Whether you need a full installation or just want to buy the charger on its own, order your Easee One today.
The Easee One Design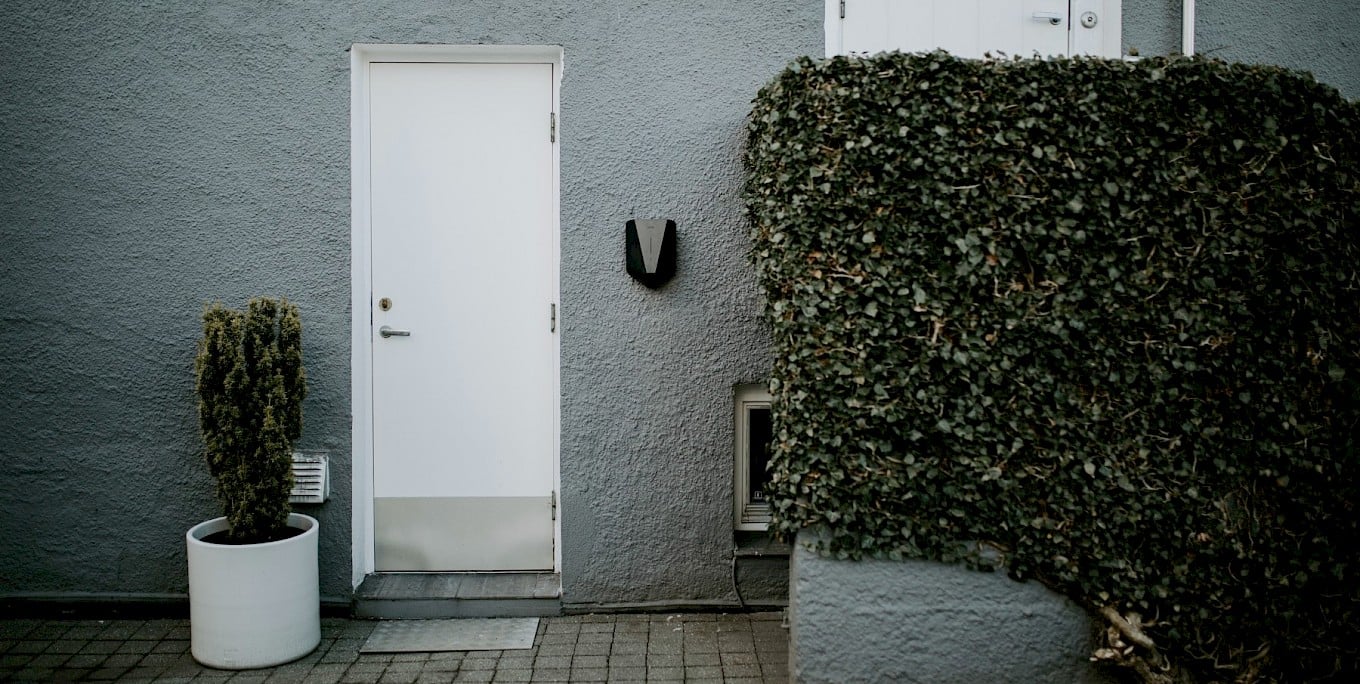 The Easee One is a looker. In keeping with Scandi design, it isn't overly fussy, but it stands out thanks to the inverted angles and bold colour options. It's simple, but seductive all the same.
You can also purchase additional faceplates, which are easily swapped, in a range of colours if the standard black isn't to your taste.
For most drivers, the car charger is a functional device first and foremost, so it doesn't need to make a statement. But the Easee charger gives you both – it does the job of charging and offers an understated elegant design that won't stick out like a sore thumb, nor will it have you wincing each time you see it on your wall.
It uses both a 4G mobile data connection and WiFi to enable smart functionality and communication with the smartphone app. Having both data connection options is ideal too, as those without a good WiFi connection where the charger will be located can make use of the 4G mobile connection or vice versa.
It's also small and lightweight too taking up a similar amount of wall space as the Ohme Home Pro, Ohme ePod and Simpson and Partner Home 7.
If you want to compare those chargers side by side to get an idea for yourself, then check out our EV Charger Comparison Tool. Or check out our Best EV Charger UK guide.
The Easee One Build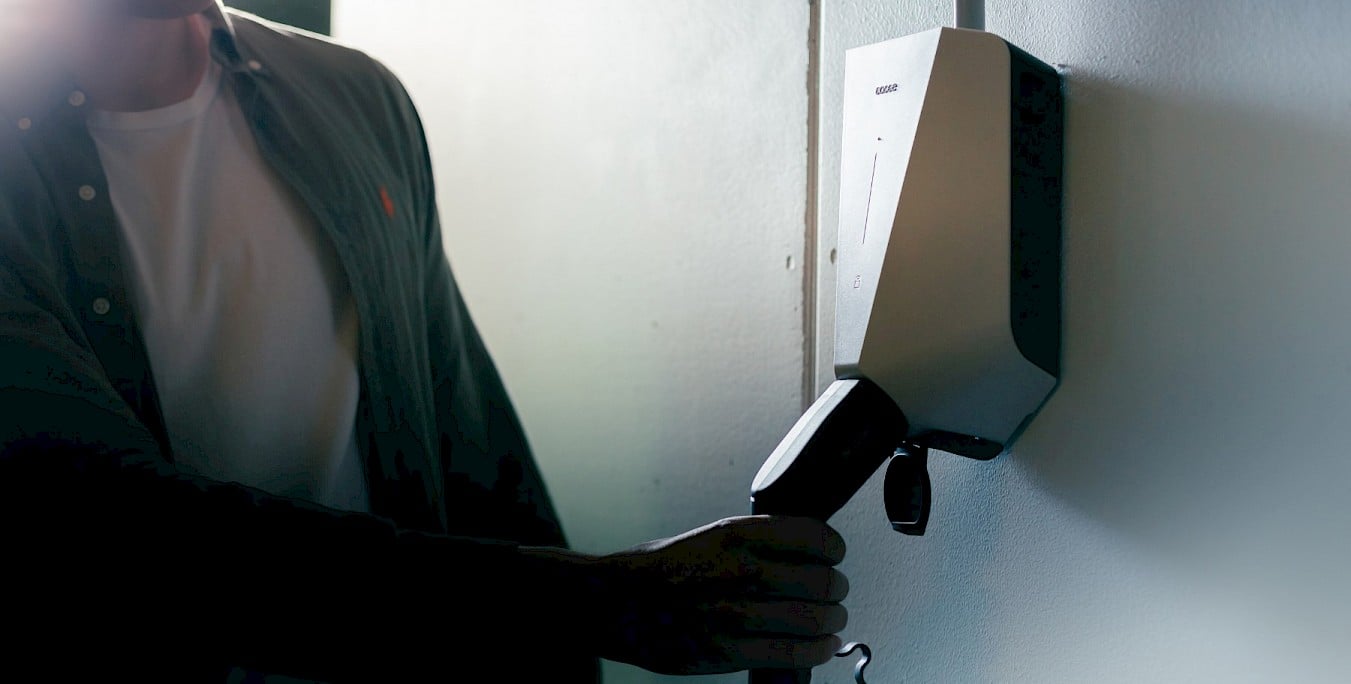 The Easee One charge point backs up its smart looks with a solid build. Of course, it's mostly plastic, as are most EV chargers especially in this price bracket, but it doesn't feel cheap.
There's a reassuring weight to the Easee, even though it only weighs 1.5kg.
When plugging in and unplugging a cable from the unit, the Easee One holds firm. What you don't want here is any "wobble" given that you'll be inserting and removing the charging cable multiple times, so it's good to see the Easee build quality stands up here.
Of course, if you're using the Easee One in "tethered" mode then this is less of a concern, but it's good to know the unit is well put together.
The Easee App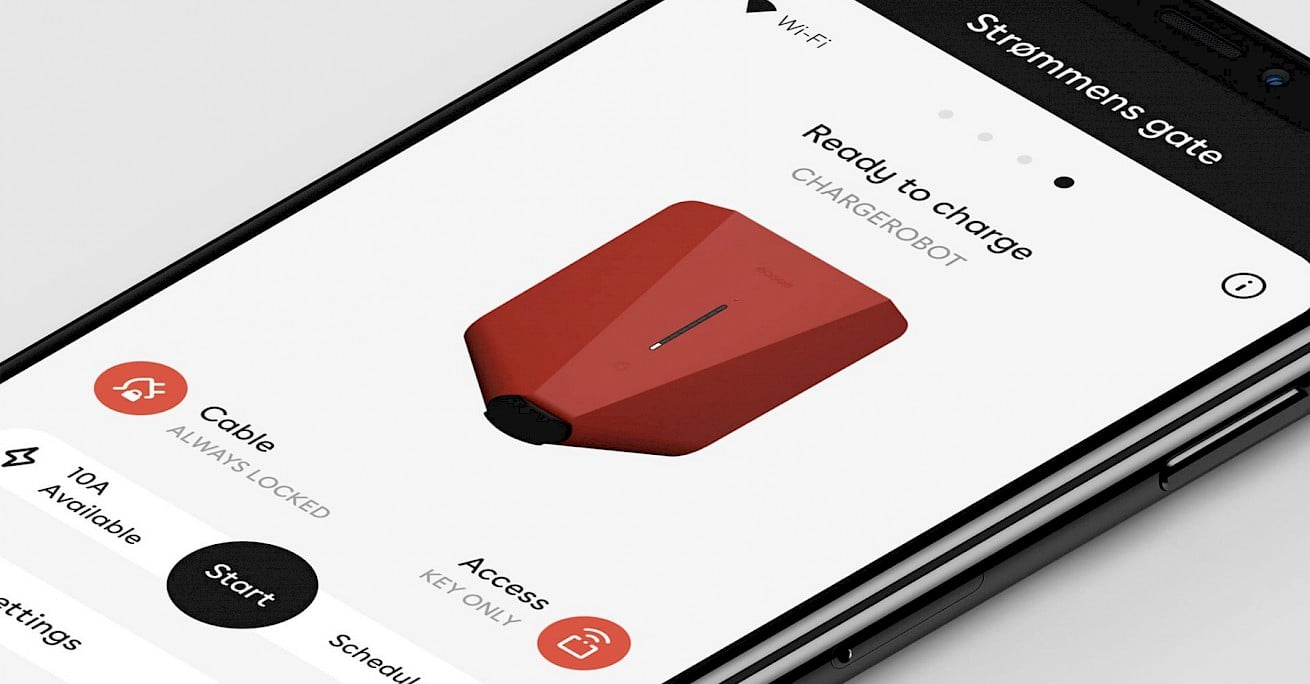 The Easee charger app is a pleasure to use and it's streets ahead of the competition when it comes to user experience.
It just looks and "feels" like a modern app, which may not sound like a big deal, but it really stands out compared to some other charger apps that are much more rudimentary.
From the home screen you can see the status of the charge session, as well as access some basic settings such as changing the brightness of the LEDs on the front of the unit itself.
Here you can also access the cable lock feature – this is what determines whether the Easee is in tethered or untethered mode. Leave it unlocked if you wish to remove the charging cable at will or lock it from the app if you prefer to have the charging cable in situ.
From the home screen you can also set up a schedule so your vehicle will start and stop charging at any desired time, such as when your electricity price is cheapest.
Compare EV energy tariffs
Save £100's on your home charging costs by switching to the right EV energy tariff

There are some cool gimmicks thrown in for good measure too. You can change the colour of both the Easee One image and animated "charging wave" in the app – largely pointless of course but a bit of fun.
Of more use is the charger consumption section which lets you see the total energy and total cost of your charging sessions as well as being able to view individual sessions.
This is handy from a budgeting point of view and also useful if you need to expense charging costs for business use.
However, one downside is you can only input one price for your electricity. This is fine if you're on a fixed price per kWh, but owners of electric cars are increasingly shifting to tariffs that offer an off-peak rate to encourage charging overnight when demand on the grid is lower.
In my case I was only able to input either my peak rate of 15p/kWh or off-peak rate of 5p/kWh – neither of which is ideal as the cost to charge my electric car will be incorrect.
It should be a simple app update to allow peak and off-peak rates to overcome this but, given the Easee app offers scheduling for this exact purpose, it is a bit of an oversight. Having said that, very few chargers have this feature – only the Ohme ePod or Ohme Home Pro currently offer more accurate cost tracking, so I am nitpicking.
The Easee Charger User Experience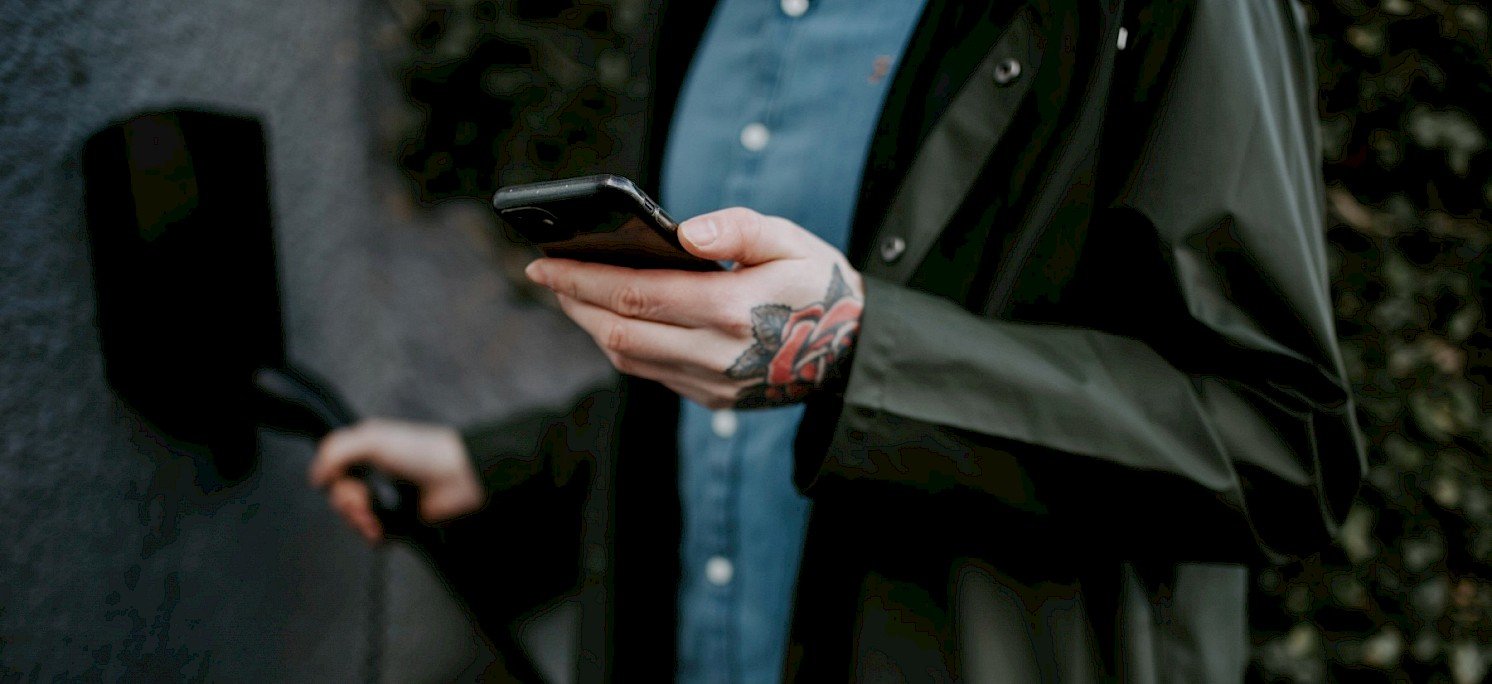 Overall, I was very impressed with the Easee One as a driver. It was simple, I had no trouble charging and the app offers pretty much all the information I need, though it could do with some tweaks as mentioned above.
I tested the Easee as a "dumb" unit so it would charge as soon as it detected a connection with my electric car, as well as a "smart" charger making use of the scheduling functionality.
Both worked without a hitch, which is the minimum expectation for a charger of course but isn't always a given.
When I first set up the Easee I did experience a couple of glitches with the main one resulting in the app showing an incorrect charge rate, but this was easily rectified after resetting the unit and reopening the app.
I had no need to contact Easee's customer service team, but reviews from our customers are always very good. In addition, and just as telling, Smart Home Charge's own customer service team are very complimentary about the support Easee offers, with tickets raised and dealt with quickly while more complex issues are investigated properly.
Ultimately, problems can occur with any product but there is nothing more frustrating than being unable to get a response from the manufacturer – whether you're the end user or the installer such as ourselves. Fortunately, Easee has showed no signs of faltering here just yet.
Should You Buy The Easee One Charge Point?
The Easee One is the best EV charge point on the market right now for owners of electric cars. I've tested all the EV chargers we install as well as others we don't – the Easee has been the best overall experience when it comes to general use and smart charging.
If you want more advanced features, such as automatic synchronisation with your energy tariff, then the Ohme Home Pro or Ohme ePod are good options in this price bracket.
The killer feature is arguably the Easee One's ability to work as a tethered or untethered unit. Many new customers are unfamiliar with this jargon (tethered means the cable is locked in place, while untethered means the cable can be removed) so the Easee One smartly sidesteps this issue by giving drivers the option of both.
One thing to note is the 4G data is currently free for life for those buying the Easee One now, but there's no guarantee this won't change in future. You can always use the WiFi connection though which gets around any possible 4G data charges in future.
Otherwise, there is little reason to choose anything other than the Easee One right now. It's smart looking, has enough smart features to keep the majority of EV owners happy, and everything else just works – if you're new to EVs and getting to grips with your electric car then this can't be overstated enough.
Get an Easee One quote
Whether you need a full installation or just want to buy the charger on its own, order your Easee One today.