EV Charge Cards Compared
EV Charge cards allow you to use many of the UK's most popular public charging networks to top up your EV's battery under one account, but which one is best? Find out in this review!
Product overview
---
Electric Juice by Octopus Energy
4/5
By far the best user experience out there but it could benefit from additional features.
---
Shell Newmotion
4/5
Loaded with features but could be a bit technical for beginners. Charge session fee might also be offputting.
---
Zap-Pay by Zap-Map
2/5
Has great potential but the lack of charge network support lets it down.
---
Bonnet
4/5
A unique user expierence that comes with plenty of great features
---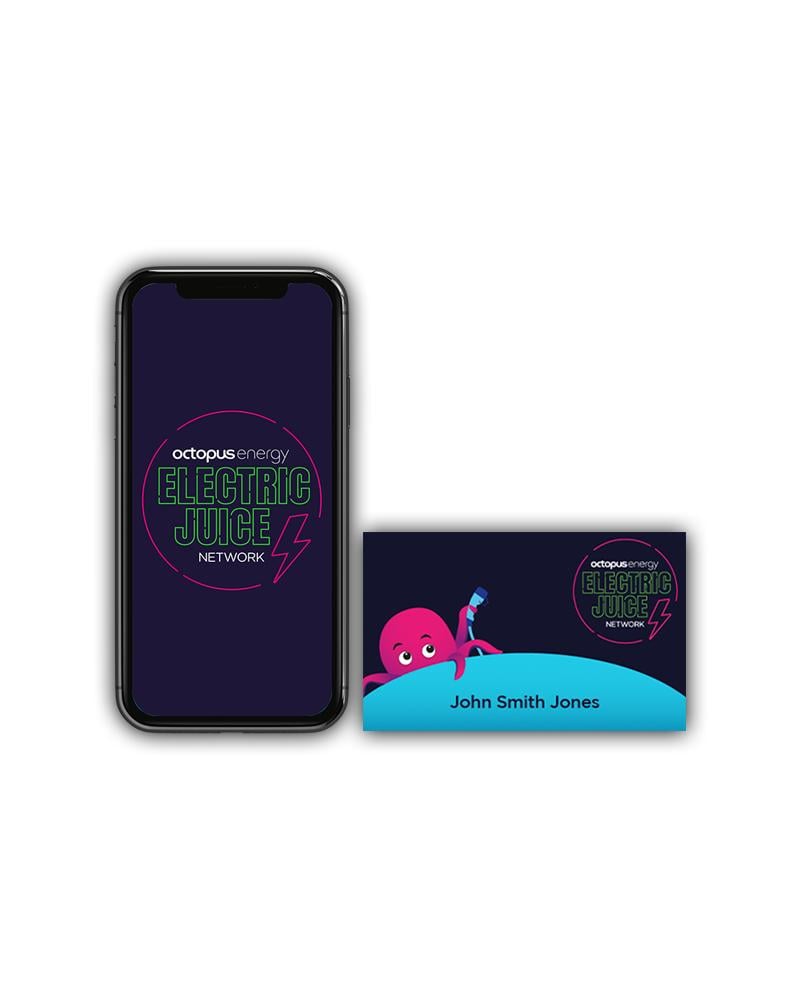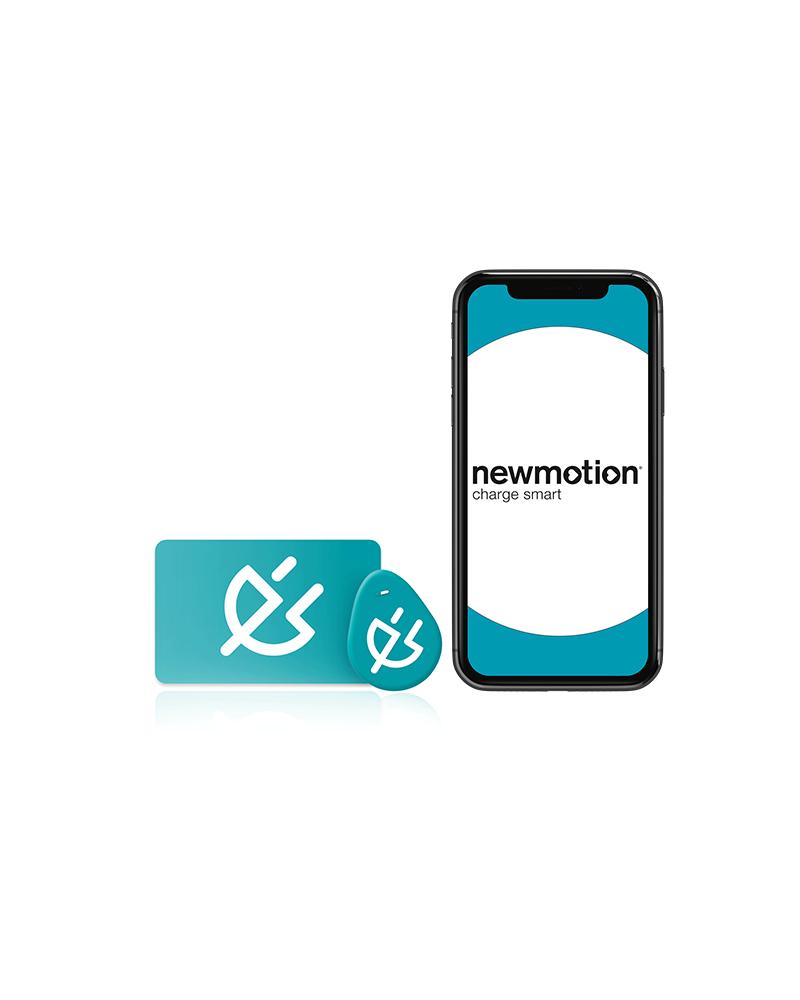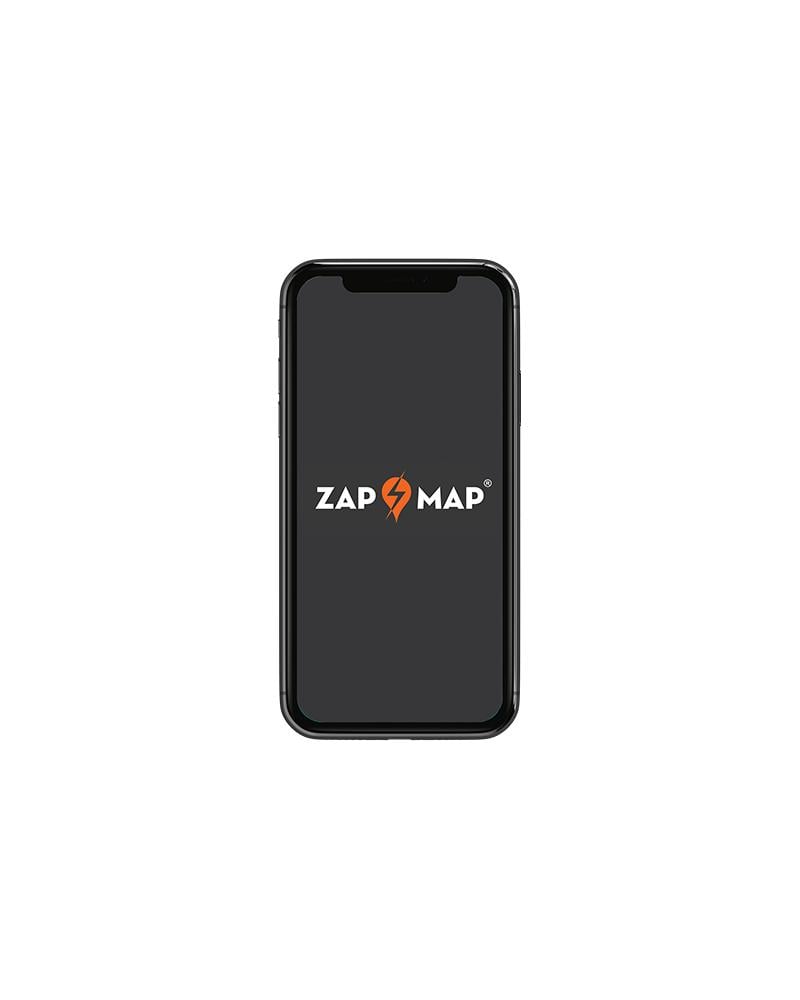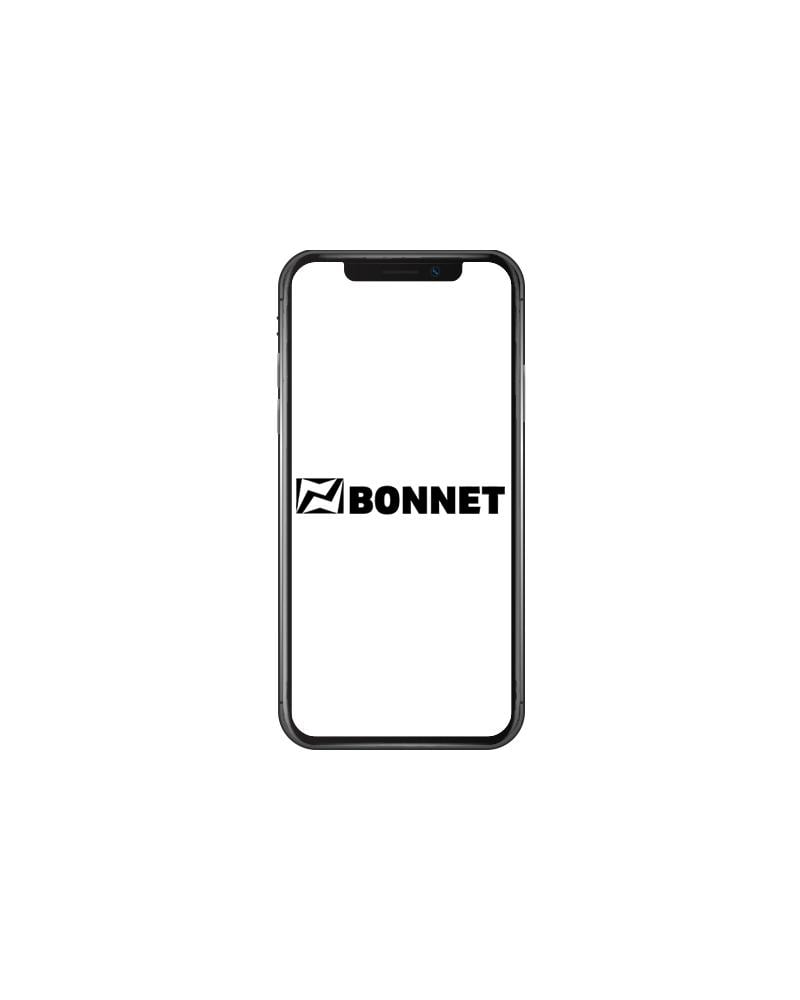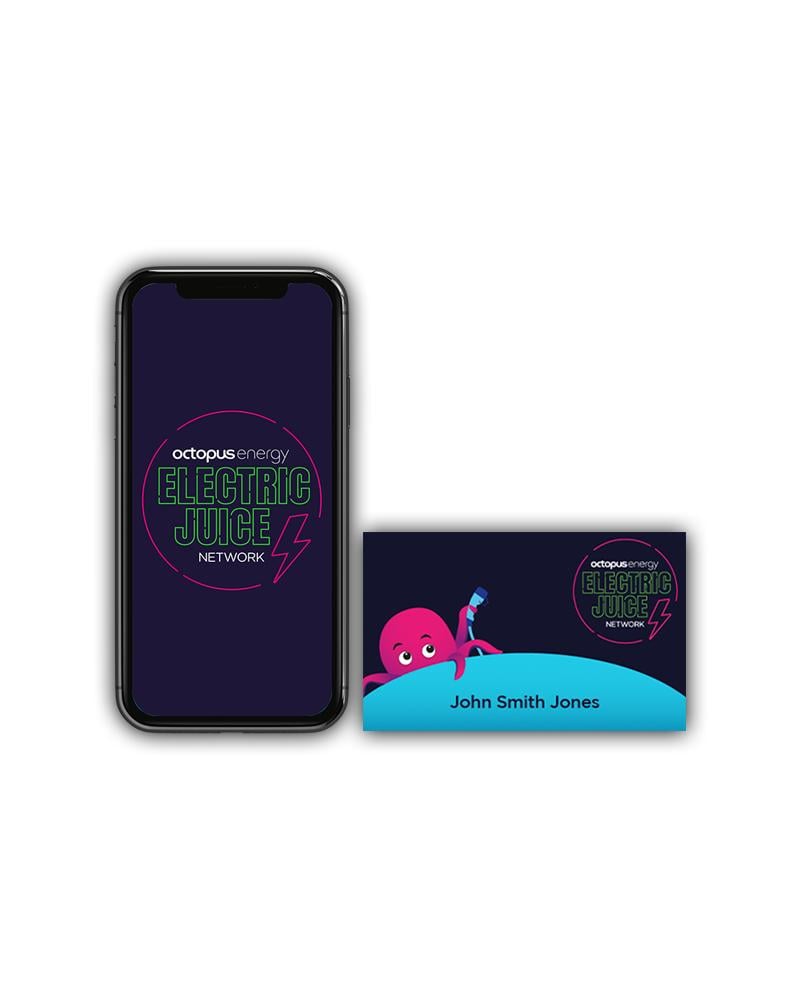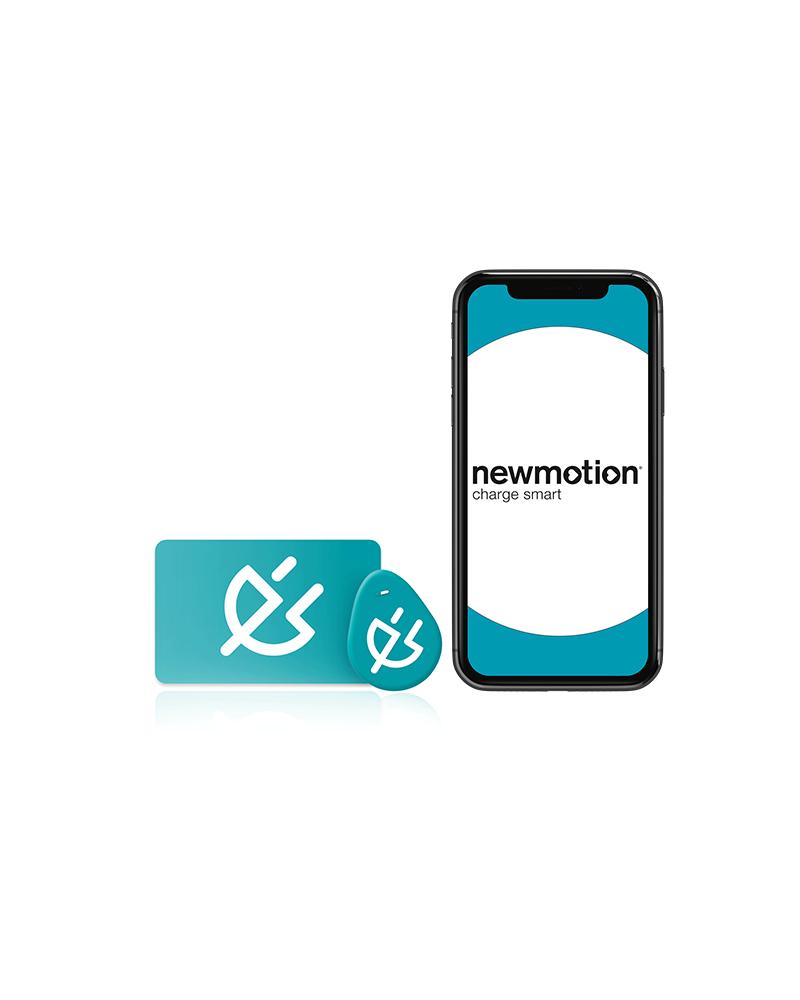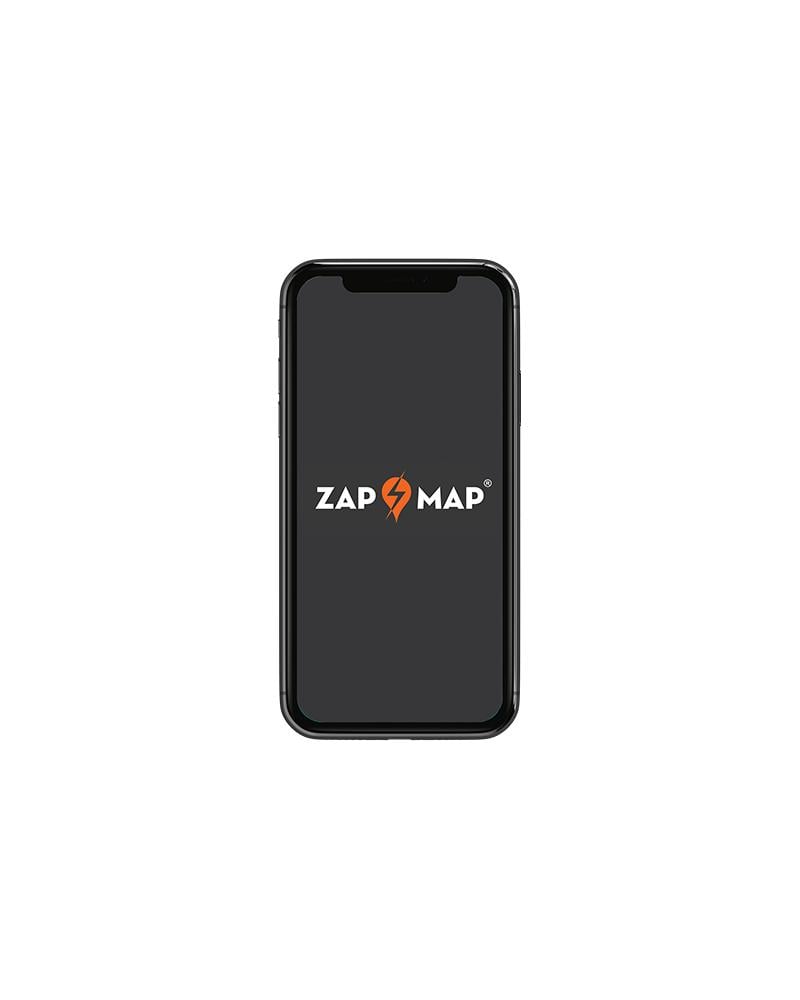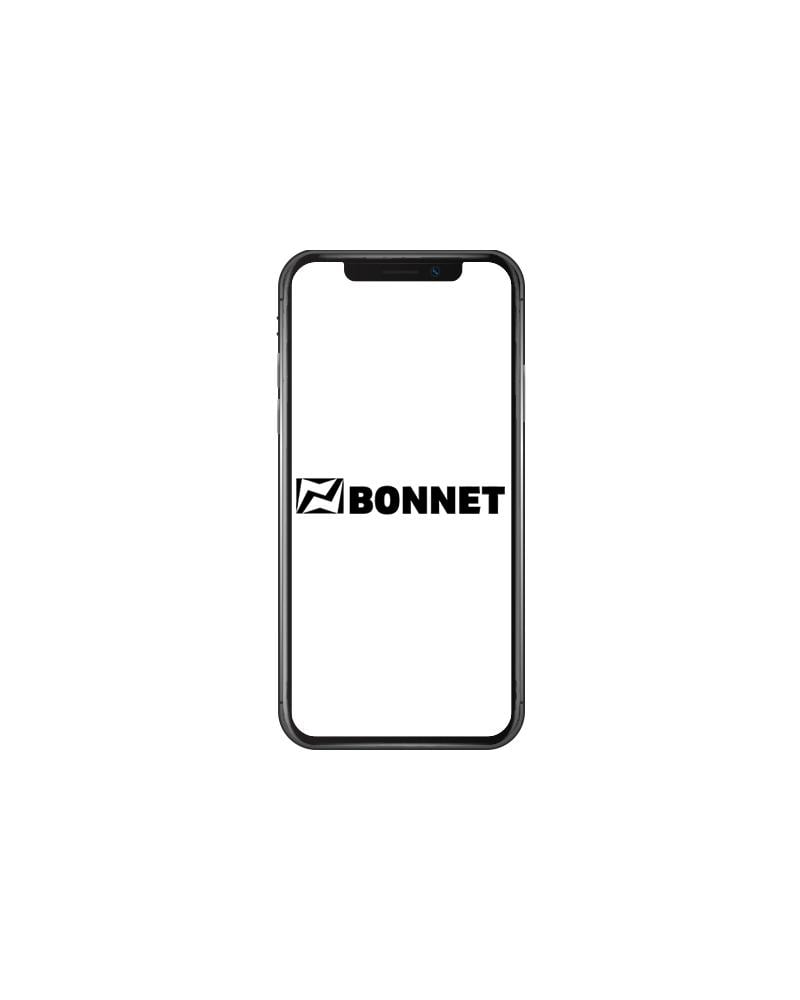 ---
The UK is abundant with charging networks - in fact we have over 20. To help make access and payment for these networks more seamless, a number of car charging cards have popped up. We review some of the most popular to help you understand which is the best.
When it comes to using rapid chargers (the big ones at service stations and so on) and other public destination chargers, such as those you see at Tesco, there are a number of ways to pay.
Most new public chargers allow for contactless payment, but there are still plenty of older units which require RFID cards or even smartphone apps to use them. In addition, some networks offer subscription services which in theory reduce the cost of use if you're a regular customer - in this scenario, an RFID card or app is usually required.
But what if there was an easier way to access and pay for multiple networks? Taking a leaf from Sauron's book on how to control Middle Earth, some companies have sought to give you a bit more authority over these charging networks with their own card. In essence, one card to rule them all (the charging networks that is!).
We've reviewed some of the most popular charging network cards available right now, outlining how to use them as well as their pros and cons. They are often free to sign up to, so hopefully we can help you decide which one is best for you.
Electric Juice from Octopus
Available to:
Everyone
Sign-up fee:
Free
Networks supported:
Click here
(at the top of the map, set the switch to

Electric Juice only

)
Pros:
- Costs can be added to your energy bill if you are an Octopus Energy customer
- Wide range of networks supported
- Easy to use app
Cons:
- No digital wallet support
- Can't use the app to start charge sessions
- Some supported networks still require you to sign up before you can use your Electric Juice card
Overview
Electric Juice is a service launched by Octopus Energy in 2021 and aims to allow EV drivers to pay for many of the UK's networks with one card that comes out as a single monthly bill. If you are already an Octopus Energy customer, you can even add charging session costs from your Electric Juice card account to your monthly energy bill.
Signing up to Electric Juice by Octopus Energy is easy and free (in fact, if you use our sign-up link you'll get £5 free credit added to your account). Otherwise, all you need to do is fill out your details on their website (or log in with your Octopus energy account if you are already a customer of theirs) and request an Electric Juice card which gets sent to your address.
Once you have your Electric Juice card, using it is fairly straightforward for most networks. Simply use your Electric Juice card as you would a contactless bank card when prompted by the charge point. Octopus Energy then adds the charging session to a monthly bill which can be paid for in a number of ways depending on your preference.
Managing your Electric Juice account is done in two ways. One way is via the app, which we will go into more detail in the next section. The other way is via the Octopus Energy website where you can change your account details, manage your bills and see a world map of all the Electric Juice compatible charge points in the UK.
The App
Just like the service itself, the Electric Juice app is equally as easy to use. Upon signing in, you will be greeted by three tabs at the bottom - the map, charging history and your profile.
Just like the map on the Electric Juice website, the map tab on the app will show you a world map of all the Electric Juice compatible charge points. Here you can also search for a particular charge point as well as apply various filters such as charging speeds, connector types and charging network brands. If you tap a charge point that you would like to go to, you can even send the coordinates to your favourite navigation service by tapping the directions icon (the yellow circle with and arrow in it).
On the "history" tab you will see a log of all the charging sessions you have started using your card as well as how much each session costed. Tap on one of the charge sessions and the app will show you where the charge point is on the map, total cost, a charge start and end time, the duration of the session, the date the session took place and how many killowatts you put into your vehicle. If you have a query about a particular charge session, you can send an email to Octopus Energy regarding the session simply by tapping "get session help".
On the "Profile" tab, you can review and edit your personal information, cancel and request new Electric Juice cards, edit your payment methods, view the Electric Juice FAQ page, leave feedback and review the legal agreements such as terms and conditions and privacy policy.
What's great
Electric Juice is great for those who have just switched to an EV or those who want a streamlined way to pay for charge sessions. We really like how Octopus Energy strikes the balance of having a good amount of features such as having a simple and easy-to-use app, without overcomplicating the service.
In real-world testing we have found that using Electric Juice did exactly what it says on the tin. There were a few instances where the charge point would reject my card but these were rare and I found that if I swiped my card on the reader again it would accept it.
Having an Electric Juice card also made using some charge points much simpler. For example, Ionity while being a fast and expanding rapid charger network, still does not support contactless. To pay for a charge session on Ionity, you need to scan a QR code located on the charge point, enter your payment details on an online portal before you can start charging which can be a bit of a faff.
If you have an Electric Juice card, however, all you need to do is plug the charging station's charging cable into your vehicle, tap your Electric Juice card against the reader and the Ionity charge point will start charging if it has regognised your card successfully.
Another hidden feature of having an Electric Juice card is that with it being an RFID enabled, you can use it as an account shortcut on networks such as Geniepoint. Simply follow the charging network's RFID registration instructions and use your Electric Juice card as the RFID device.
What's not so great
Unfortunately, there are some things we wish were present on Electric Juice.
One of those is the ability to add your Electric Juice card to a digital wallet service such as Apple Wallet or Google Pay. If you are like me and have an ongoing battle against loyalty and club cards cluttering your wallet, you will find it annoying that you cannot digitise your Electric Juice card and add it to the digital wallet on your phone. Sure, you could carry the card in your vehicle if you didn't want it occupying a card slot in your wallet but it would be nice to have a digital option.
Along the same lines, there is no way to use the app to initiate charge sessions. This means that if you lose or damage your card, you will have to wait for a replacement to arrive before you can use your Electric Juice account to pay for charge sessions again.
The final negative for Electric Juice is that there are some charging networks that support the cards but still require that you sign up to their network. This is arguably not the fault of Octopus Energy, but it does defeat the purpose of having "one card for all networks".
A big example of this is Char.gy which uses a QR code system to start charge sessions. To register your Electric Juice card with Char.gy, you first need to create a Char.gy account and then use your Electric Juice card as a payment method when prompted. Once you have done that, you will need then need to scan the QR code of a Char.gy charge point and sign into your Char.gy account to pay for the charging session which, again, undermines the benefits of Electric Juice.
On the other hand, services like Zap-Pay or Newmotion (see below) allow users to bypass Char.gy's QR code system and start a Char.gy charge session via the app.
The final verdict
Overall, Electric Juice is probably the most seamless and easy to use charging service I have used. Signing up is quick, free and straightforward with the same going for using the Electric Juice card once it arrives in the post. The service does have some negatives but these are very easy to overlook.
In terms of recommendations, Electric Juice is great for those who are just getting started with their EV journey or want a charging service that doesn't have a steep learning curve.
Shell Newmotion (soon to be Shell Recharge Solutions)
Available to:
Everyone
Sign-up fee:
Free
Networks supported:
Click here
Pros:
- You can use your account via an app, a card or keyfob
- Feature-packed app
- Over 200 supported networks (incl. Europe)
Cons:
- No digital wallet support
- Small transaction fee of 35p per session for every use
Overview
Shell is probably most well known for being an oil and gas supplier. So why are they on a charge card comparison piece? Well, as the world looks for alternative energy sources to oil and gas, Shell has been investing heavily in EV charging with one of the investments being to acquire Newmotion (soon to be renamed to Shell Recharge Solutions in 2022).
Newmotion's main goal is to become the one system for all of your charging needs by allowing EV drivers to compile all of their public charge session costs from different networks into one bill. Aside from this, Newmotion offers drivers navigation to charge points, seamless charging when travelling abroad and online insights.
Signing up to Newmotion is free and can be done via the app or by visiting its sign-up page.
The App
The Newmotion app offers a feature-packed user experience without being too complicated to use, especially as you can remotely start a charge session within the app.
Upon opening the app and signing into your Shell Recharge account, you are greeted by a map that shows all the Newmotion compatible charge points in your area. Here you can also search for specific charge points as well as use a range of filters to find the right type of charging point for you. Upon selecting a charge point on the map, the profile of that charge point will pop up at the bottom which you can swipe up on to reveal a range of actions and statuses.
From the top of the charge point's profile, you can send charge point locations directly to any navigation app on your phone, add a charge point to your favourites, tell Newmotion to send you charge point status updates and report any problem you yourself encounter.
Swipe up on the charge point's profile and you will see additional connection information such as the charge point's availability, which cable types it is compatible with, its charge speed and how much it costs per kWh. below all of this, you'll also be presented with a list of compatible payment options. Additional information, such as the name of the charge point operator, the serial number of the EV charger and a view of what the charge point looks like from Google street view are surprisingly helpful, while you can also grab the full address of the charge point's location.
If you find yourself regularly using a certain charge point, you can add it to a list of favourites by tapping the favourite button on the charge point's profile.
Finally, the third tab on the Newmotion app is dedicated to your account. Here you make changes to your profile, order new charge cards (or key fobs), see your charge history, get help and support from Shell and sign out.
What's great
Once signed up, Shell provides you with multiple ways to use your Newmotion account. From the get-go you can use the Newmotion app to start charge sessions which can be as simple as plugging the charging station's charging cable into your EV, finding the charging station you are at on the map and tapping "start charge".
This is great for supported charge networks that don't have contactless card readers such as Char.gy as you can skip the process of visiting the charge point's website and signing up for a Char.gy account to start charge sessions.
A feature I particularly like about Newmotion is that if you add your vehicle's details to your Newmotion account and select a charge point on the map tap of the app, it will tell how much a charge session will cost. You can even tap the estimated charge session cost to reveal an adjustable battery percentage slider where you can adjust how much charge you plan to put into your EV which in turn updates the charge session cost.
What's not so great
Sadly, there are some downsides to using Shell Newmotion that could be quite bothersome.
First off, like a lot of other charge services, you cannot add Newmotion cards to a digital wallet on your phone. While you can use the Newmotion app to pay for charge sessions, it would be nice to have the convenience of being able to simply use your mobile device's wallet feature to pay for charge sessions using Newmotion.
Secondly, Shell Newmotion charges a transaction fee of 35p per charge session which gets added to your bill. This might not seem like much money but if you travel a lot in your EV or rely on public charging to keep your vehicle's battery topped up this transaction fee can soon add up. This fee is capped at £7.00 per month, however.
The final verdict
Overall, Shell Newmotion offers users a simple and easy service that compiles the majority of UK and Europe's into one bill. The transaction fees might put frequent travellers off but if you only use public charging occasionally then Shell Recharge might be the perfect charging service for you.
Zap-Pay by Zap-Map
Available to:
Everyone
Sign-up fee:
Free
Networks supported:
Click here
Pros:
- Completely contactless/ no cards to carry
- Integrates with Zap-map, one of the UK's biggest public charge network databases
Cons:
- Not supported by many networks
- Requires an internet connection to work
Overview
Zap-Map will be familiar with many EV drivers since it provides route planning to many of the UK's major charge points.
Unlike other providers in this article, Zap-Pay processes charge sessions differently. Instead of providing an RFID card that you would use physically use at the charge point, Zap-Pay uses the Zap-Map app to start and pay for charge sessions. This means you don't need to carry a physical charge card in your wallet.
Simply find the charge point you want to use via the Zap-Map app, tap "check-in" and then tap Zap-Pay as a payment option. After doing this you will be able to plug the charging station's cable into your vehicle and start the charge session.
The app
Even if you choose not to use Zap-Pay, Zap-Map's app is a brilliant and versatile tool for any EV driver and we highly recomend having it on your phone.
Not only can you use Zap-Map's app to search for charge points on your phone, you can also find out various information about particular charge points such as its availability, what connection types it has, how much it charges per kWh and what payment methods it supports.
If you already have a Zap-Map account, adding Zap-Pay is easy. Simply open the app, tap settings, tap Zap-Pay cards under Zap-Pay and press the plus sign to add your bank details.
Once you have added your bank details to Zap-Pay, all you need to do to start a charge at a charge point is open the Zap-Map app, find and tap the charge point that you want to charge at on the map, tap "check-in" on the charge point's profile, tap "Zap-Pay" and then insert your charging cable into your vehicle. If done correctly, your vehicle should start charging until you tell the charge point to stop. Once the charge session has finished, Zap-Pay will automatically deduct the cost from your registered bank card.
What's great
The best part about Zap-Pay is that it's part of Zap-Map - an app that is likely already on the phone of many EV drivers. This means if you already have a Zap-Map account, all you need to do is add your bank card and you're able to use Zap-Pay along with the growing number of other services Zap-Map provides.
Zap-Pay also doesn't require a charging card, which is great for the minimalist out there who don't want another card to carry around in their wallet.
What's not so great
Zap-Pay is not perfect, however, and one of its biggest drawbacks is that not many charging networks support it. This could change in the future, but as of the 17th of December 2021, the only networks that support Zap-Pay are: Osprey, ESB, Char.gy, MFG EV Power, Revive, Mer, Genie Point, Connected Kerb and Charge my street. Compare this to Electric Juice which supports over 20 different networks in the UK and you can see that Zap-Pay has some catching up to do.
On the flip side of not having to carry around an RFID card, this does mean an over-reliance on your phone's network connection. In order for Zap-Pay to work, you will need to have a stable connection to a mobile data signal which is fine if you are in an area with good reception but you are out of luck otherwise.
The final verdict
Zap-Map as a whole has a great deal to offer to EV drivers. Its charge point mapping database is probably the best in its class and adding Zap-Pay is the cherry on top. But it's a shame however that charging networks aren't so keen to hop on the bandwagon, otherwise we would be recomending Zap-Pay a lot more.
Bonnet
Available to: Everyone
Sign-up fee: Free
Networks supported: Click here

Pros:
- Completely contactless/ no cards to carry
- CO2 analytics for those tracking their carbon footprint
- Wide range of filters for finding charge points


Cons:
- No digital wallet support
- Requires an internet connection to work
- The app can have connection issues when starting and ending charge sessions
Overview
Dutch start-up Bonnet might not be as recognisable as some other companies on this page, however, that doesn't mean they should be overlooked.
In the short period of time they have been in the UK, Bonnet has certainly been making huge progress to become a very competitive solution to freeing your phone and wallet of multiple charge cards and apps.
Like Zap-Pay, Bonnet is a service that only operates via an app, which means there are no cards or key fobs needed to use the service. Signing up for Bonnet is done through the app (which is compatible with both Android and IOS) and you will even get your first charge-free using the code FIRSTCHARGE. Once you've signed up and added a payment method you can start charging straight away.
Unlike other charge card services, Bonnet charges flat rates of 35p per kWh for their pay and go service or 30p, 29p and 25p per kWh for their refill packages.
And speaking of Bonnet's refill packages, while you can pay per charge session as stated above, Bonnet gives you the option buy monthly packages (currently there are three Refill tiers) which give you a set number of kWh each month with the rates above applying for every kWh you use over your allowance.
These Refills are:
- 50kWh for £15 per month (30p for every kWh over 50kWh)
- 120kWh for £35 per month (29p for every kWh over 120kWh)
- 200kWh for £50 per month (25p for every kWh over 200kWh)
While the over-the-allowance rate is the same as how much you would pay per kWh if you were to divide the cost per month by the kWh allowance, any kWhs not used does roll over into the next month's allowance.
The app
Bonnet's app is appealing to the eye with a predominately black and white colour scheme with the occasional bit of colour thrown in here and there. The overall user experience is straightforward too with four tabs dedicated to the charge point map, lists of charge points nearby, your account and app settings.
Starting charge sessions is very easy, simply find the charge point you want to charge at using the map or list tab, tap your chosen charging unit, tap "start charge" under the connector type you want to use and connect the charge point to your vehicle via the chosen connector. On the charge point's profile, not only can you view handy information such as charge speed and availability but you can also send the charge point's location to your navigation app, add the charge point to your favourites list (which is saved in the lists tab), leave a comment about the charge point for other Bonnet users, report a problem you might find and even help Bonnet for reward points (more on that in a bit) by taking pictures of the charge point if none have been uploaded.
On Bonnet's map, you can find all nearby charge points to your location as well as search for a particular charge point by tapping the search icon. Underneath the search icon, there's a serial number locator which you can use to bring up the charge point's profile by entering its serial number (which is usually printed on the front of the charging unit). Alongside the typical map filters (i.e. cable type, charge speed and availability) Bonnet also include a range of unique map filters such as the number of charge points at a location and the ability to hide taxi charge points.
If you like analytics, the profile tab of the Bonnet app will be right up your street. Here you can track how much you have spent on public charging and how many kWh you've topped your car up with each month. If you tap on "stats" on the profile tab, you can also see how much Co2 you have saved by driving an EV instead of an ICE vehicle which is shown by using equivalents of: trees absorbing co2 for a year, number of km travelled via air travel, bin bags recycled instead of landfill and.. cow farts (and no I am not joking). After viewing how many cow farts your EV has saved you, you can tap on rewards to see how many points you have which are earned through answering Bonnet's surveys and taking pictures of charge points.
What's great
Starting and stopping charge sessions using Bonnet is one of the most straightforward processes I have experienced. Finding charge points is easy and on top of being able to find them on the map, you can search for addresses and serial numbers. You can even get the What3words location of the charge point directly from the app. A QR code scanner for scanning charge point ID's is also in the works.
As mentioned in the app section of this review, Bonnet users can earn reward points through answering feedback surveys and taking pictures of charge points. Not only does doing this help Bonnet improve its' services but you can also earn tasty discounts on future charging costs through rewards earned by collecting points.
Speaking of charging costs, having a set price per kWh makes tracking expenses a cinch and negates the need to worry about any hidden fees such as connection or transaction costs. Depending on the charge point network, starting a charge session through Bonnet can also be cheaper than starting one directly from the charge point due to some networks charging a higher pence per kWh rate.
What's not so great
Unfortunately, Bonnet does have some caveats.
The first one is, like the other charge cards on this list, there's no digital wallet support. If the charge point you want to charge at has an RFID reader, it would be nice to have the option of being able to open my digital wallet on a smart device and tap it against the reader to start charge sessions. Bonnet has stated however that this is something they are working on to add in the near future.
The second caveat is that Bonnet cannot be used offline. When I used Bonnet, I've been lucky enough to have a stable data connection (which can be something of a rare occurrence in rural Lincolnshire where I live) on my mobile device but if I didn't, I would be forced to use other methods of starting the charge session. I understand that Bonnet doesn't "believe in dinosaurs aged tech" such as fobs and cards but having no offline backup option could be problematic for users who are experiencing mobile data connection issues.
Finally, that fixed price per kWh can be a double-edged sword. Most charging networks (especially rapid charging networks) have a higher price per kWh rate than what Bonnet charges however this is not always the case. For example, Alpha Power (which is a Bonnet supported network) charges 30p per kWh (33p if you start a charge session by following the QR code printed on the charge point) which is five pence cheaper than Bonnet's pay-as-you-go rate. If this issue bothers you, I do recommend considering Bonnet's refill packages as even the cheapest £15 a month rate works out to 30p per kWh, which is a more competitive rate when compared to the average standard rate that charging networks typically charge per kWh.
The final verdict
Bonnet is rapidly growing with new charging networks and service features being added regularly. It will be interesting to see how much further Bonnet grows in the near future.
Once you have downloaded the Bonnet app, getting signed up is easy and using the app to start and stop charge sessions is a breeze. You might run into connection issues might in locations where mobile signal is poor but in our modern world, this is getting rarer.
If you are a frequent driver or you don't have/use home charge points, Bonnet's monthly refill packages can save you a lot of money especially the £50 a month package which works out to 25p a kWh.