A day out with the EV - EV road trips around England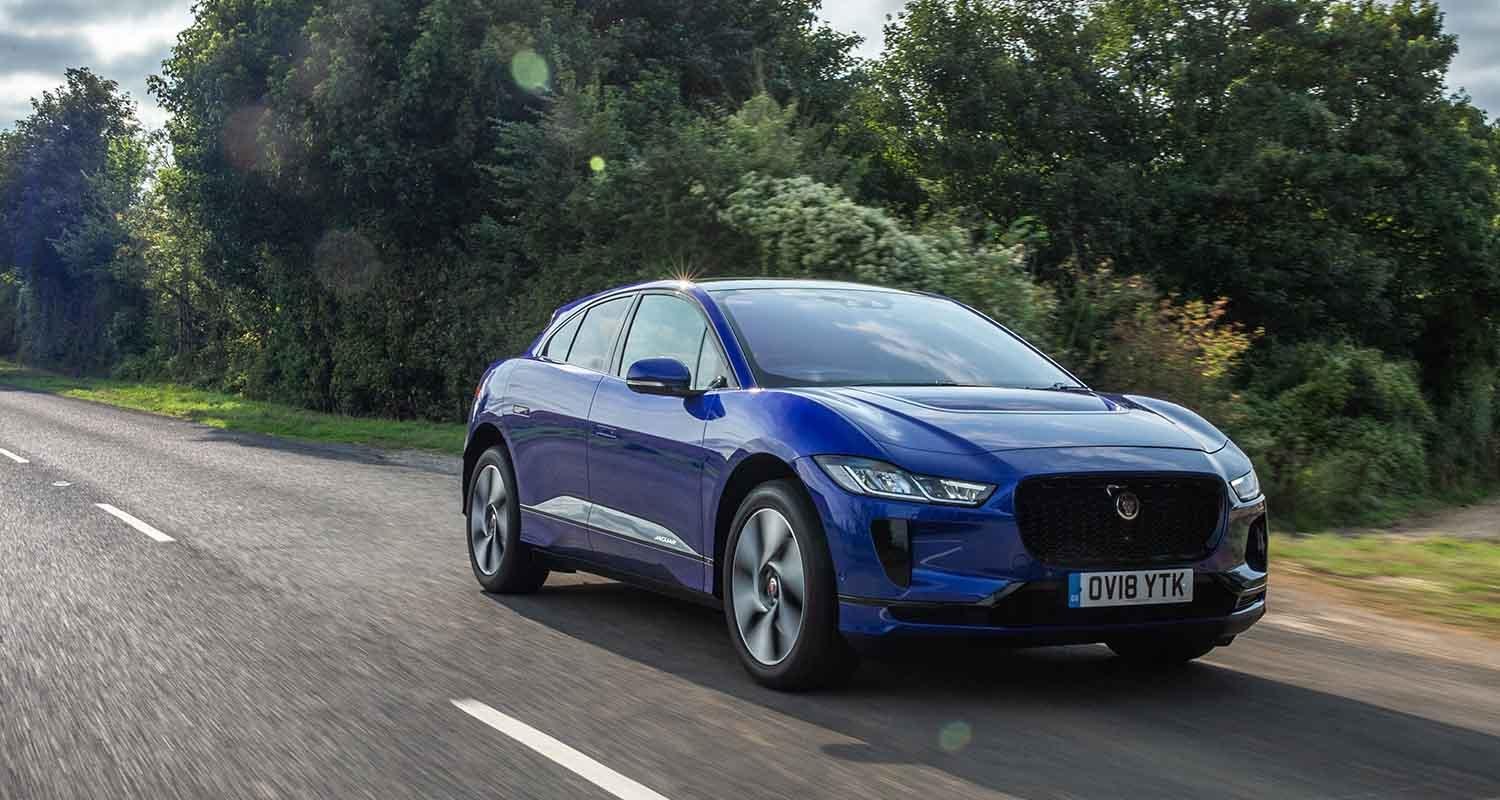 The UK is full of areas of outstanding natural beauty and winding country lanes – but can you really enjoy a road trip into the wilderness with an electric car?
The Great British road trip – a couple of years of COVID-enforced solitude means that people have a voracious appetite for indulging in UK road trips, whether it's to a national park, a historic city or simply to take on a short detour to find some breathtaking scenery.
However, long road trips in electric cars require planning, especially in rural areas where finding a charge point is not always an easy task.
After all you want dramatic mountains to be 'dramatic' because of the spectacular scenery, not because your car is marooned a long way away from a charging station.
Therefore, we've come with a UK road trip planner that should provide some of the UK's most spectacular scenery without leaving your electric vehicle at risk of being bereft of charging points.
We've pulled together some of the best road trips in England, from the Lake District to the Atlantic Highway, and from the North York Moors to Norfolk, from national parks to quaint pubs and market towns to remote beaches, there's something for everyone.
However, some areas such as the Lake District and the Peak District are better set up for electric vehicles than others.
Electroverse: the perfect EV roadtrip companion
Charging at multiple networks using one card and being able to plan routes with charging stops inbetween are two of the many reasons we believe you should never go on an EV road trip without signing up to Electroverse.
Road trips in England

The good news is that not only are public charging points cropping up in more places, but hotels – whether they be national chains or privately run affairs – are providing charging points for electric vehicles, meaning you can leave each day fully charged.
On several hotel or BnB-searching sites you can filter for properties with charging points for EV drivers, though we would always suggest telephoning the hotel to double check the availability, costs and functionality of the charging points before setting out on your road trip.
Norfolk Coast

Stops to add into your route planner:
1. Kings' Lynn (Starting locations)
2. Hunstanton
3. Brancaster
4. Burnham Overy Staithe
5. Wells-Next-The-Sea
6. Blakeney
7. Sheringham
8. Cromer (Final destination)
If you're looking to head east for some road trip inspiration, one of the best UK road trips takes you through a Royal countryside retreat, picturesque villages and in touching distance of some wonderful beaches just off the UK road network.
We'd suggest starting at King's Lynn, before heading in the direction of Hunstanton. Along the way you'll find the Royal Sandringham Palace, with much to explore there, while Hunstanton has two beaches, many restaurants and, of course, lots of ice cream.
Following the main road around to Brancaster, Burnham Overy Staithe, Wells-next-to-the-Sea and Blakeney, you'll find big beaches for active families and excellent local food, with fresh catches from the North Sea often sold in quaint pubs.
Further seaside town options include Sheringham and Cromer, which provide a more classic seaside experience. There are many experiences to take in, from steam train operations to castles, sites of religious pilgrimage, national parks, historic houses and gardens and plenty more besides.
According to Zap-Map, you'll find plenty of coverage in King's Lynn, as well as Hunstanton Tesco, but the further East you go, the more difficult things become.
Happily, there is a large GeniePoint cluster of charging points in Sheringham and Cromer to keep you fully charged. If you're looking to extend your routes, why not consider heading south to Norfolk and beyond, to the Broads, which is just a short distance away?
Yorkshire Circuit

Stops to add into your route planner:
1. York (Starting location)
2. Malton
3. Helmsley
4. Danby
5. Goathland
6. Whitby
7. Robin Hood's Bay (Final destination)
The drive from York to Robin Hood's Bay has been described as one best in the North of the UK, and if you want to take it on in your electric car then there's plenty of stunning scenery to take in.
York is a fantastic place to visit to begin with, with many places to charge up your electric vehicle.
If you're a fan of car magazines or even advertiser press photography, you'll find yourself pointing out familiar sights on this road trip – the North York Moors are a happy playpen for automotive photographers, and with such stunning scenery it's easy to see why.
From York head east to the market town of Malton, before the route heads back a short distance to Helmsley.
From there head on to Danby and then Goathland village; Harry Potter fans may recognise the railway station and the beautiful views across the North York Moors.
From there you head through the Esk Valley and on to the seaside town of Whitby before heading to some of the finest views the north coast has to offer, Robin Hood's Bay.
The UK road network is rarely this beautiful whatever the season, but this scenic route requires some planning; there is good coverage in Malton, Pickering and York, Whitby isn't blessed with a great deal of charging point provision.
A good UK road trip planner from Zap-Map will be able to guide you, as other than Whitby Aldi, there isn't a great deal around, although Scarborough to the south is better-served, and it's a scenic route to get there.
The North York Moors have inspired literature and artwork, and it's one of the most spectacular road trips you can take, with a wide variety of terrain.
Just be careful of the speed cameras along the various routes!
Atlantic Highway

Stops to add into your route planner:
1. Bideford (Starting location)
2. Bude
3. Bocastle
4. Tintagel
5. Poer Isaac (Final destination)
This road trip lies between the border of Devon and the most north-eastern corner of Cornwall and is one of the most scenic UK road experiences.
There are plenty of diversions along the way, such as beach fun, surfing, great food at Bocastle, myths and mythology and Tintagel, architecture and scenery at Port Isaac, plus plenty more besides.
The road trip largely follows the A39, before diving off onto the coast roads around Collamoor Head.
Bude has good charging point provision, but the closer to the coast you get and away from the A39, the more you're going to struggle with widespread charging point coverage.
However, should you need a charge, the A39 at Camelford has several options to keep your road trip moving forwards.
The Atlantic Highway presents more challenges with regards to road trips suitable for EV drivers, but with a bit of route planning your car will be able to go the distance.
The Western Coast of the UK is a long distance away from the rest of the UK, and the route to get there is not the easiest, but it is a great area to see by car.
Peak District

Stops to add into your route planner:
1. Sheffield (Starting location)
2. Castleton
3. Hope Valley
4. Edale
5. Glossop
6. Woodhead Reservoir
7. Manchester (Final destination)
The UK road network really does reward with this road trip, with areas of outstanding natural beauty around almost every turn, with the Snake Pass and its rolling hills staggering in their beauty.
There are plenty of hiking opportunities, plus plenty of attractions that make this one the best UK road trips for active families, as well as being a prime area for scenic drives through rocky outcrops and lush rolling fields.
The good news is that the Peak District has Sheffield on one side and Manchester on the other, so there are plenty of places to charge up your electric car for a road trip across the Peak District.
The situation within the Peak District isn't great, however, though you'll be able to find provision in Glossop, Buxton and Whaley Bridge.
As for a Peak District route, we'd suggest taking in Castleton, Hope and Edale, before heading up to Glossop and back down the Snake Pass, before you drive north up the Strines Pass to the Woodhead reservoir.
However, wherever you go in the Peak District, you'll find great roads and plenty of activities – with large cities so close, it really is one of the best UK road trips for electric car users.
The Peak District has such a varied amount of activities it's well worth taking a day or two to see just what the area has to offer, with just a short detour to find city life if you need a greater amount of charging points.
Compare rapid charging costs
Find the most cost-effective rapid charging network to stop at whilst on your travels using our rapid charging comparison tool.
Lake District

Stops to add into your route planner:
1. Windermere (Starting location)
2. Ambleside
3. Glenridding
4. Buttermere
5. Cleator Moor
6. Egremont
7. Seascale
8. Windermere (Final destination)
The Lake District road trip is one of the great British road trips, not just for those who like adventure sports or excellent scenery.
The Lake District is a place steeped in history, whether for Donald Campbell's exploits or for the literature of Wordworth.
The Lake District has it all – there's always a pretty market town just around the corner, making the Lake District a road trip destination well worth investigating.
Windemere is a good focus for charging your electric car, and basing your road trip around.
There is good provision around this area which is good, as on remote parts of this road trip you'll struggle to find chargers.
The best road trip suggestion would be to start at Windemere before heading north to Ambleside for spectacular views, then heading to Glenridding and then on to Buttermere, before tracking the coast through Cleator Moor, Egremont and Seascale, before heading back to Windemere via Coniston Water.
It's also worth pencilling in a visit to the Pencil Museum, of course.
The Lake District does get very busy, with lots of people on road trips of their own, and the winding country lanes can become busy – bear this in mind when plotting a route with a UK road trip planner.
A Lake District road trip is worth taking several days to enjoy, as Windemere is well worth staying a few days before carrying on with your route.
The Cotswolds

Stops to add into your route planner:
1. Gloucester, Cheltenham or Oxford (Starting location)
2. Cheltenham (Skip if this is your chosen starting location)
3. Winchcombe
4. Chipping Campden
5. Stow-on-the-Wold
6. Cirencester
7. Burford (Final destination)
Home of Simpson and Partners (the makers of the Home 7 EV charger), this road trip is great for those seeking something quick – the other locations on this list are road trips perhaps best suited for a holiday due to the distance just to get to the routes, perhaps with the exception of the Peak District, especially if you live in the cities that encircle that area.
However, The Cotswolds road trip is perfectly located for the Home Counties, and though there aren't any mountains, this road trip has plenty to offer, from pretty village life to engaging routes through rolling landscapes, and lots of artisan shops and more besides.
This road trip route could start in Gloucester, which has good provisions for electric car owners, but Cirencester, Cheltenham and Oxford, all located on the edge of the area.
Each one is filled with historic buildings along the route, with charging points a short distance from a nearby route into the Cotswolds.
The Cotswolds road trip can take in Cheltenham, Winchcombe, Chipping Campden, Stow-on-the-Wold, Cirencester and Burford.
That route should provide plenty of charming vistas and plenty of diversions - such as the Cotswold Wildlife Park and Gardens and the De Vere Cotswold Water Park.