How much does it cost to fit an EV charger at home?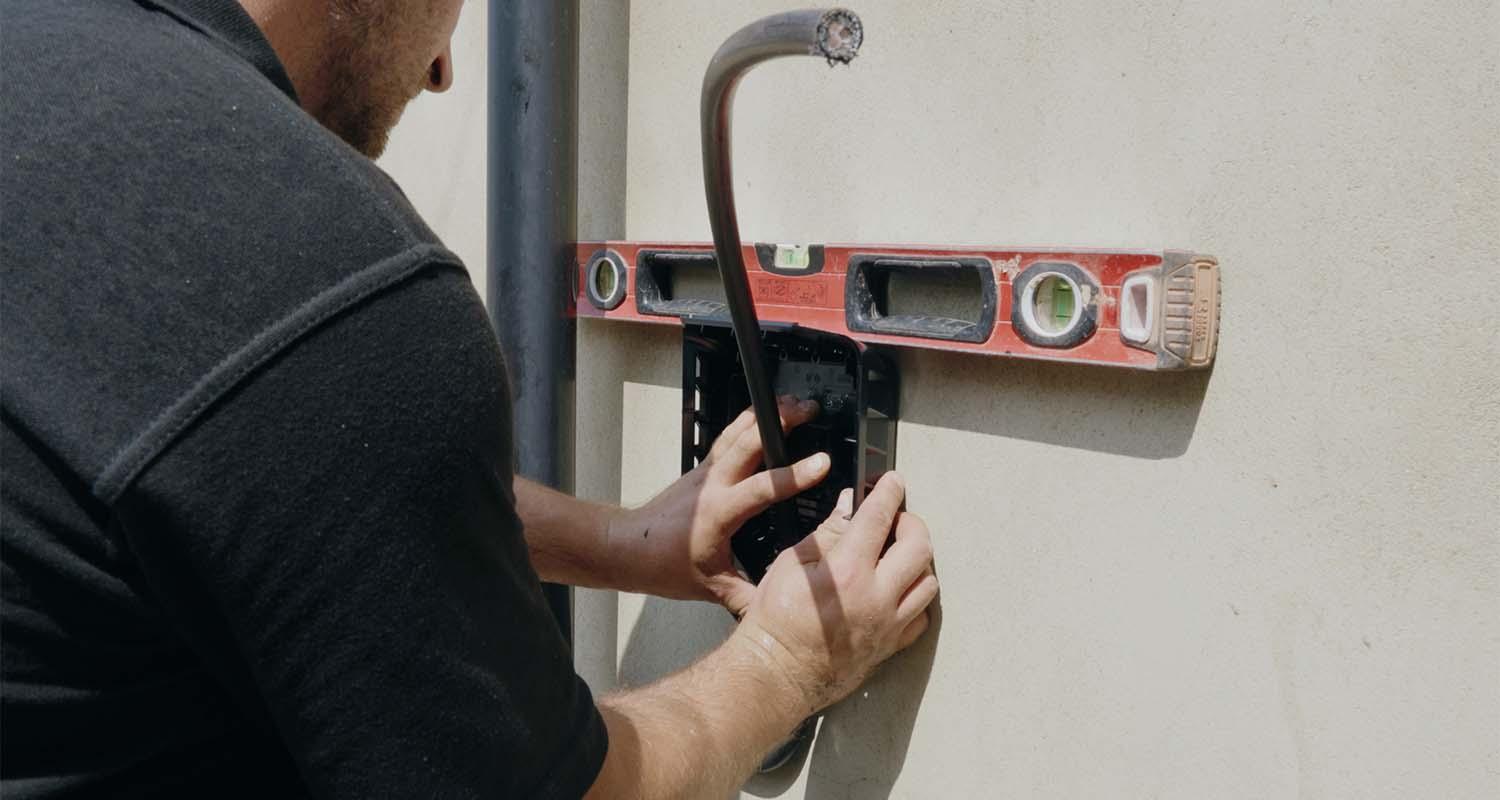 The price will be determined by which charger you would like and how complex the whole installation process will be.
The lowest priced charging point available through Smart Home Charge is the waEV-Charge EV1, which is priced from £897, but there are a range of options, functionalities and brands available.
It's also possible to spread the cost of the installation with our finance options.
Home chargers are generally all priced at around £1,000 right now.
The good news is that charging at home can save hundreds of pounds per year compared with charging at public networks, so the investment will most likely be paid back within a couple of years.
What factors determine the cost of a home electric car charger installation?

Electric car charger type, location and cable length are all factors that will affect the total cost of installation.
It's worth considering these different elements to help you decide what works best for your budget and the costs involved.
Every installation is unique, so it's not possible to provide a fixed cost. However, the process of getting a quote is very simple and customers can get a price by completing a two-minute installation estimate.
Also, be sure to check out our what's included in a basic installation guide for more information on what you get with an installation.
The home EV charger itself

There is a variance in cost for the electric car chargers themselves, although Smart Home Charge's best sellers are all pretty close in terms of price at around £1,000.
Smart Home Charge has already put together a helpful feature to highlight the best home electric car chargers available right now.
Distance

The distance between your electricity meter, fuse box and where you want your charger to be installed will also play a factor in the final quote.
A 1-10 metre distance is one of the most basic installations, but then the price will increase as the distances and complexities increase.
Additional parts required

Some EV chargers and properties require an earth rod to be installed, although it's quite rare.
An earth rod is a copper rod that is inserted into the ground and connected to the car charger, creating an earthing system for the charger.
However, most smart home chargers will already have built-in PEN (protective earthed neutral) protection.
The Tesla Wall Connector is an exception to that rule, but Smart Home Charge can install a separate protective device so an earth rod still isn't required, but there is an extra cost to this still.
Any additional labour needed

Three hours of labour is included in every Smart Home Charge installation, but there are occasions when a complex job requires more time (see above) and this will also affect the price.
Installing a three-phase 22kW power supply

22kW chargers such as the Easee Charge require a three-phase power supply in order to charge at their maximum rate.
Most domestic properties in the UK however run on a single-phase power supply meaning that they will require the homeowner's DNO to make additional upgrades in order to be compatible, which can be very expensive running anywhere upwards of £1000.
This is why we recommend that you think very carefully before considering a three-phase electric car charging point.
Read Smart Home Charge's full guide on 22kW three-phase EV charging for more details.

Are there any government grants available that can help towards the cost of a home charging point installation?

The UK government's grant scheme for homeowners has now ended.
However, there is still support available for those that rent, landlords and social housing providers looking to make home chargers available for tenants.
Read more about the latest grants and incentives available.
Cost of charging your electric car at home vs using public charging points

There are considerable savings to be made when charging electric vehicles at home compared with using the public charging network.
These examples look at the cost for a full charge using an EV charging point paired with Intelligent Octopus compared with a single charge at a BP Pulse 150 rapid charger.
Costs will vary with different public charging networks, but this gives a quick indication on the kind of price differences between the two.
How can I save even more money on my home EV charging costs

UK energy companies like Octopus Energy and OVO Energy are working hard to offer innovative solutions for specific electric car charging and vehicle friendly tariffs.
These tariffs can help save hundreds of pounds a year to help offset the cost of a charge point installation and lowering the cost to an electric vehicle charging point to charge a vehicle.
These examples below show that switching to an EV-friendly tariff can save as much as 78% to charge compared with a standard tariff.
Tariffs like Intelligent Octopus pairs with your EV or charger to always smart charge on a super cheap rate, and at the very greenest times.
Save money on your home charging costs
Compare the charging costs of the UK's biggest EV energy tariffs using our handy comparsion tool.
What are the requirements for a home charger installation?

Homeowners that have off-street parking can definitely get a charger installed.
Our full electric car charger home installation guide is available for further details.
It's also still possible to get a home charge point installed if you rent, but this will depend on a few more factors.
Those in rented accommodation will require permission from the landlord, as would those living in flats/apartments even if you own the property.
Other factors to consider include the length and complexity of the charging cable run, how the installer (such as Smart Home Charge) will connect the charger to a power source, to name a few.
Read our guide on installing a car charger if you rent or live in a flat.
How can I find home charge point installers in my area?
Smart Home Charge has Office for Zero Emission Vehicles (OZEV) approved installers across the UK ready to help with your home EV charge point installation.
Find a local installer in your area
Find out if we install in your area using our local installer finder