Getting ready for installation day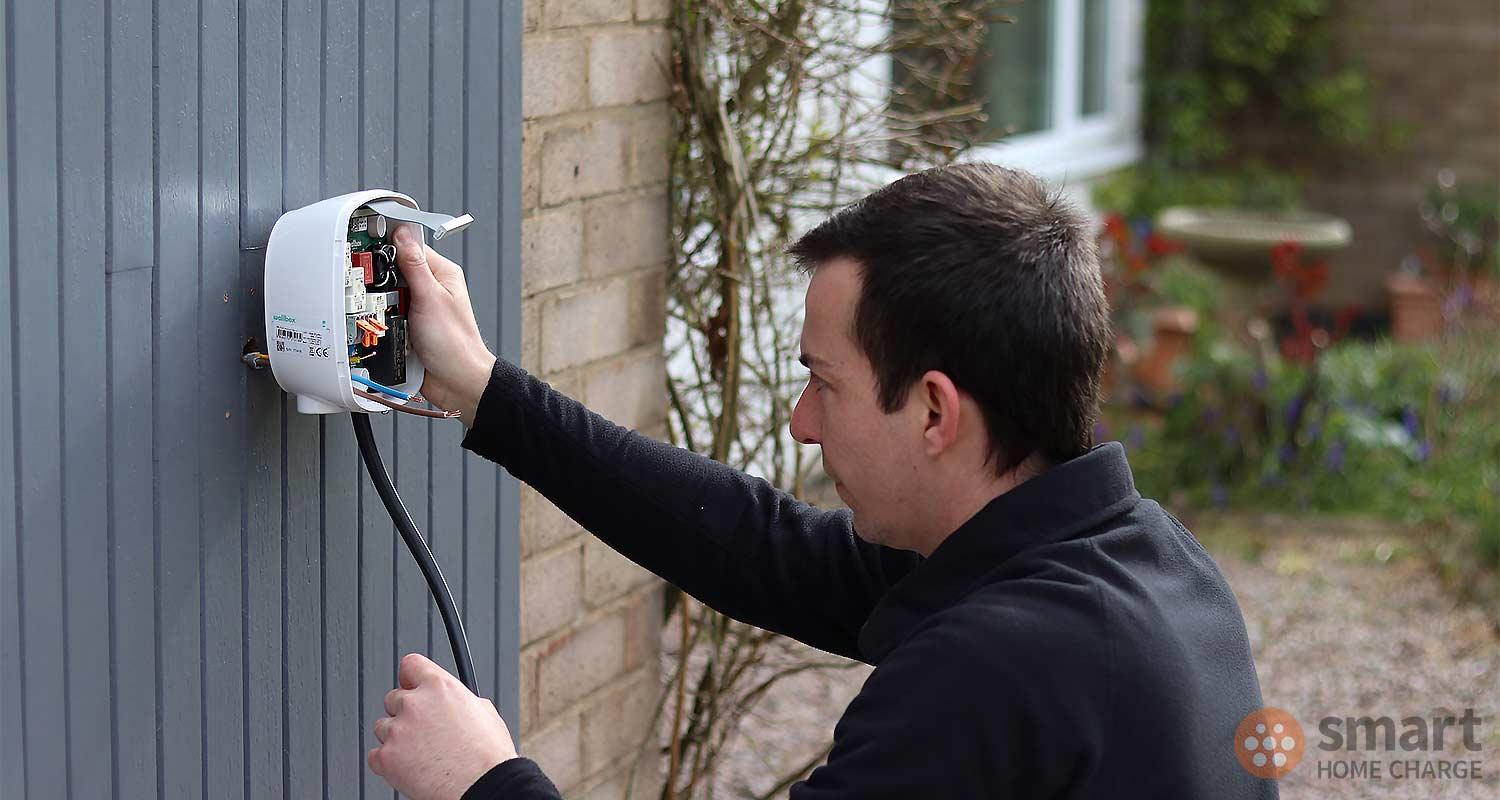 You have your charger and a date it's getting installed. Exciting stuff. This guide explains what you can expect on installation day and how you can help make things even smoother.
1. Prepare for your installer's arrival
Depending on the specifics of your installation, we will need to access different areas of the property so it's really important these areas are clear before the installer arrives.
Make sure any work areas are clear of obstructions so our engineers can carry out their work without having to move household items
Please be available for any questions, explanations and demonstrations that our engineers have to carry out during their time on site
If possible, please allow our engineers to park on the driveway for speedy access to the materials and tools they need to do the job
If working from home, try to avoid scheduling any long Zoom meetings or calls as our engineers may need to speak with you while they are on site
2. Download your charger app

Before installation day, you can download the companion app for your charge point. Our engineers will make sure it is paired with your charger and working on the day, but most apps require you to set up an account (with password), so it's best you do this before our engineers arrive.
Please find your charger from the list below and download the app. This saves time when the engineer needs to pair your app with the charger:
| | | |
| --- | --- | --- |
| Charge point | iOS (Apple iPhone etc) | Android (non iPhone) |
| Ohme Home Pro and Ohme ePod | | |
| Easee One and Easee Charge | | |
| Simpson & Partners Home 7 | | |
| Andersen A2 | | |
| Pod Point Solo 3 Tethered and Untethered | | |
| Hypervolt Home 3.0 | | |
| waEV-charge EV1 | | |
| Tesla Wall Connector Gen 3 | | |
If all you do is download the app and set up your app account, then that will save time on installation day.
3. Track your engineer

On the day of installation, you should receive a text message with a link to track the whereabouts of your engineer.
You should already have a time window for when the engineer will arrive, but the tracker will show you exactly where they are, so you know if you've got time to pop to the shop or not!
4. The installation

On the day of installation, the engineer will already have photos and a description of the job. But they may ask some additional questions around the placement of the charger or just want to confirm with you that you are still happy with the proposed route.
Occasionally the engineers will spot better or neater ways of doing things than we had initially proposed and they will discuss any potential changes with you beforehand.
Upon completion of the installation, the engineer will check the charge point is working either by asking you to plug in your vehicle or by using a test unit to confirm it works.
Once confirmed, it is time to pair the app with the charge point.
Important: the power to your property may need to be switched off for safety reasons at stages throughout the visit while the engineer carries out the works. Don't worry, they will make you aware so you have time to make a cup of tea or save your work on your computer!
5. App pairing and guidance

After installation, the engineer will pair the charge point with its companion app on your smartphone or tablet. This means you can set up charging schedules and monitor your EV charging.
Once the app is paired, the installation is complete.
In some cases, engineers may be able to show you a little more about how the app itself works but this is not a requirement of installers and does depend on the experience of the engineer. After all, many of our engineers do not own electric cars themselves and do not have to use charging apps on a daily basis.
Compare EV energy tariffs
Compare the charging costs of some of the UK's most popular EV tariffs side-by-side using our cost to charge tool.