Smart charging for EVs: What is it and how does it work?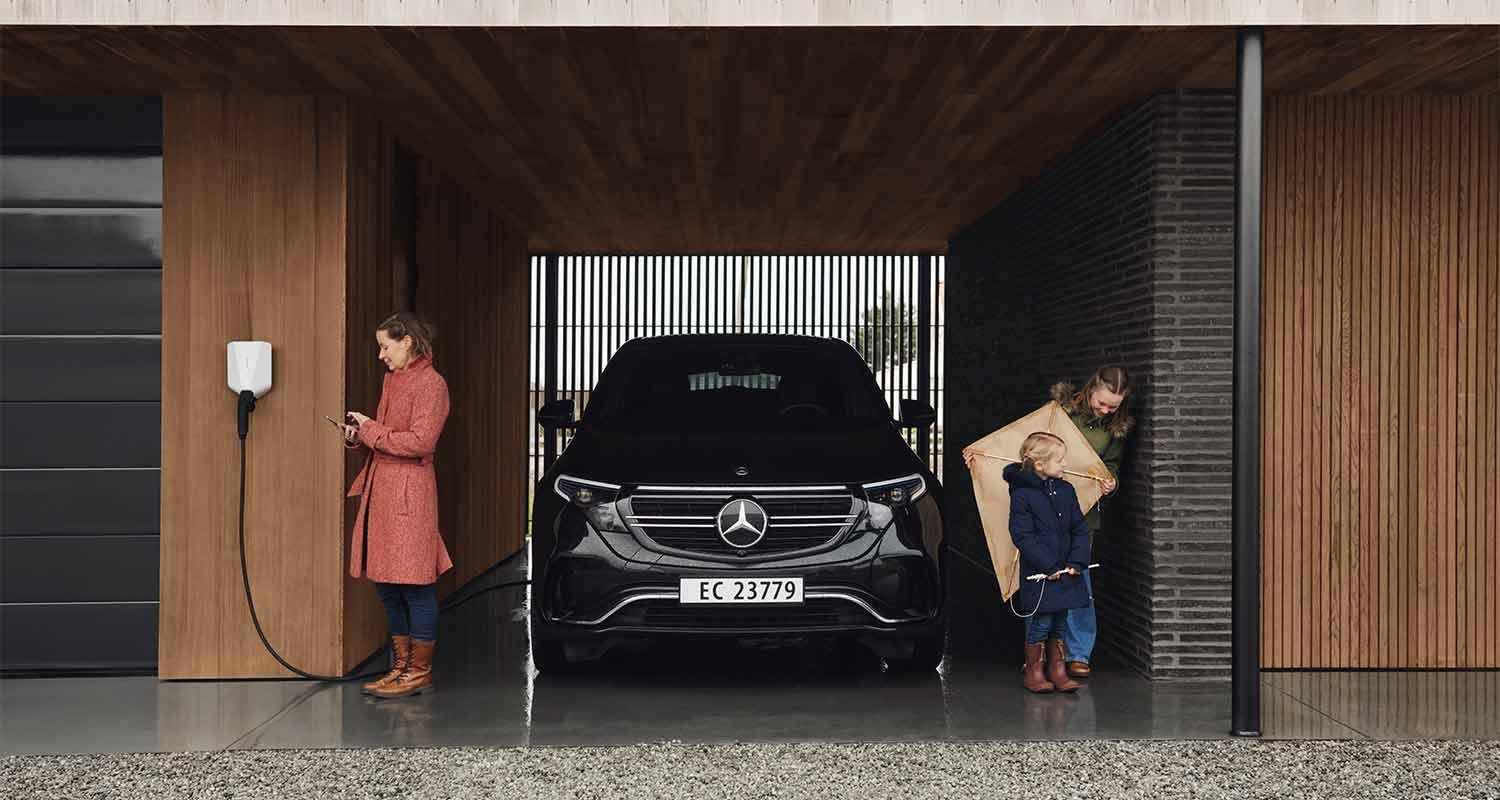 New Electric Vehicles (Smart Charge Points) Regulations came into effect on 30 June 2022 and that means that ever since that date, all domestic smart ev chargers are smart as standard.
These regulations are the minimum standards for home ev chargers set out by the UK government for England, Scotland and Wales.
What makes a smart home EV charger smart?


Pictured above: Easee One
Unlike previous "dumb" charge points, smart charge points feature additional connectivity features and have built-in pre-sets that make managing energy consumption to power electric vehicles (EV) more efficient.
Check out our range of smart EV chargers
With charge scheduling and energy monitoring, using a smart home EV charging is one of the cheapest and easiest ways to keep your electric car topped up.
Data and connectivity as standard


Pictured above: Ohme Home Pro
All new home electric car chargers have a data connection and the ability to record and use an energy-measuring system to monitor usage.
It means that every new charger has the ability for EV owners to manage their energy usage and charging through a smartphone app, allowing you to know exactly how much of your home energy is being used on electric vehicle charging.
Energy companies delivering the electricity to your EV will have better visibility of the energy demand on the national grid to allow them to intelligently manage capacity.
Off-peak charging by default

All new home chargers are also pre-configured to default charging hours to avoid peak hours between 8am-11am and 4pm-10pm on weekdays.
The idea is that this will lighten the load on the grid. However, this doesn't mean you can't charge at peak times.
EV owners can choose not to accept the factory presets and continue to charge as and when they wish.
The pre-sets on new chargers are being put in place more as a way to encourage charging behaviour that makes it a bit easier to manage demand as more EVs are sold.
Smart Home Charge's recent survey found only around half of EV drivers are making use of smart charging and off-peak energy tariffs so these new default settings could actually help people save money (provided they are on an EV-friendly energy tariff, such as Intelligent Octopus).
Compare EV energy tariffs
Save £100's on your home charging costs by switching to the right EV energy tariff
Delayed charging sessions

Another additional feature that is standard on all smart chargers is a randomised delay function. This is to make sure smart home chargers in the UK don't all start their charge at exactly the same time at 10pm.
Chargers will smartly manage when they start their charging session randomly during off-peak hours after 10pm by 10 minute intervals.
Utility companies can extend this random start time to 30-minute increments if energy use is particularly high on a given day.
But again, while all new smart chargers from 30 June, 2022 have this feature as standard, EV owners can still decide to disable this feature.
If you know you have enough range left on your EV for your commute, you might be happy to stagger or delay when the charging session starts.
Reinforced security


Pictured above: Ohme ePod
A second phase of smart charger functionality was added from December 30, 2022. This means all smart chargers bought after this date feature additional security features.
All the data being sent and received by the EV smart charging point is encrypted. This is particularly important to protect from cyber attacks and so personal information can't be stolen by hacking into the charge point.
Part of these new rules will also mean it should be easy for drivers to delete or manage their personal data settings, software updates and preferences.
Do all home EV chargers have to be smart?


Pictured above: waEV-Charge EV1
Yes. As of June 30, 2022 all new home electric vehicle charge points must have all these smart connectivity and security features as standard.
Any installer that installs a charging point made before the 30th of June 2022 can be fined for doing so.
Find a local installer in your area
Find out if we install smart EV charging points in your area using our local installer finder
What should I look for when buying a smart EV charging point?

It's good to know that whatever smart ev charger you choose, it will have a lot of smart connectivity and safety features built in as standard.
Make sure you're buying a smart home charger from a reputable brand that adheres to the EV Smart Charge Points Regulations.
While all smart home charger manufacturers that are selling products in Scotland, Wales and England must comply with these regulations, it doesn't mean they can't offer further functionality and additional features.
For example, some smart chargers, like the Hypervolt Home 3.0, come with solar compatibility and that might be something you're looking for if you're looking to charge your EV with the power of the sun.
Other chargers like the Ohme Home Pro offer granular control over syncing charging with energy tariffs, precise charging support and taking advantage of charging specifically when there is more renewable energy in the grid.