11 Ways to save money on your EV charging costs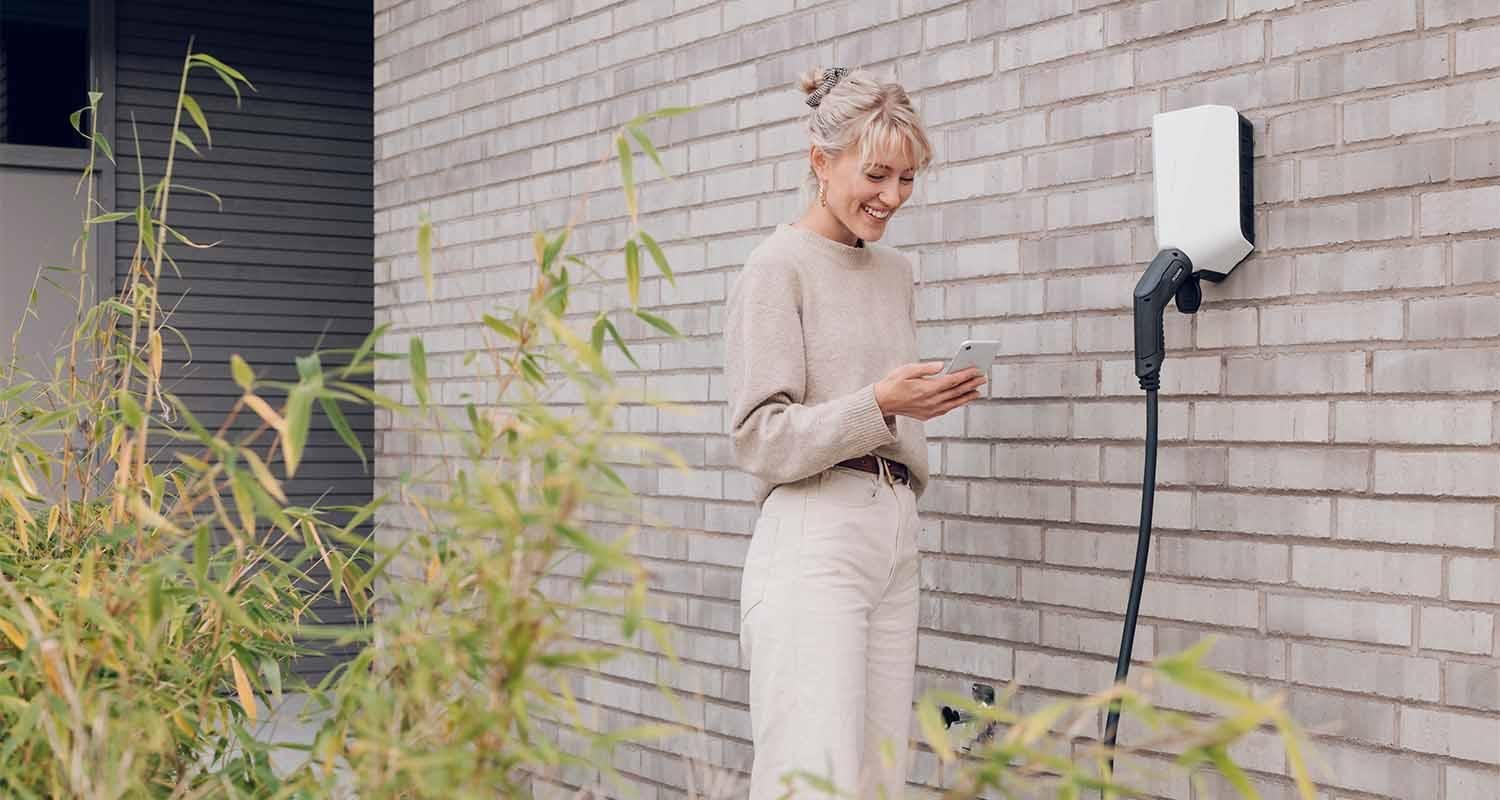 Switching to an electric car can already save money compared to running a petrol or diesel car, but here are some tips and tricks to bring that total cost of ownership down even further.
Charge at home if possible and charge off-peak on an EV friendly energy tariff

Charging at home is one of the easiest ways to save money on running your electric car. You'll have to invest in a smart home charger (and there are plenty of highly rated examples to compare here), but this will start to pay for itself, particularly if you can charge your vehicle overnight on some of the cheapest tariffs available.
If you're considering switching to an electric vehicle, or even if you already have done, it's worth putting some research into what specific electric vehicle friendly energy tariffs are available and how you might be better off depending on your individual situation.
A quick search on Smart Home Charge's easy-to-use switch and save tool will reveal how much you could be paying to charge up your electric car on a single charge, or even the estimated running costs for a whole year.
It's possible to work out at a glance what you would be paying on something like the Intelligent Octopus tariff, which offers a low rate of 7.5p/kWh.
That would cost a Nissan Leaf owner just £3 to top up or £136 a year based on an annual mileage of 8,000 miles.
Use public charging networks that offer dynamic prices and charge off-peak

Some public EV charging networks like char.gy, Osprey, Ubitricity and GeniePoint offer discount charging at certain times of the day.
For example, charging with char.gy off-peak between the hours of 12am and 7am are set at 39p/kWh, compared with 60p/kWh on the day tarriff.
Networks like Osprey also offer off-peak electric car charging rates exclusively to their Electroverse customers.
The free Electroverse card and app gives drivers one-tap access to over 580,000 chargers across the UK and Europe on networks including Osprey, Ionity GeniePoint and Shell Recharge.
Electroverse members should always check for the discount banner in the app to see if there are any promotions available.
For example, when using the Electroverse, electric vehicle drivers can save 5% on IONITY, and 20% on Osprey chargers between 7 pm and 11 pm.
The perfect travel companion for EV drivers
Access over 500,000 public EV chargers using a single app or card with Electroverse. Signing up is free and best of all, we'll give you £5 free charging to get you started!
Join energy incentive schemes

Energy incentive schemes can offer cash rewards for EV charging at the right time with your home charging point.
Two that come to mind are Equiwatt and EV.Energy. Both offer incentives for charging electric cars at times when energy demand is at its lowest or when there is a high level of renewable energy capacity.
In return, EV drivers have to make sure devices are switched off during peak-hours of energy demand. It may take a bit of extra planning, but Equiwatt will send an alert when energy demand is at its peak, so homeowners know when to switch off devices for up to one hour to help save energy and balance the grid. It's possible to earn over £150 a year in rewards through the scheme.
That might not sound like a lot, but it might be enough of a saving to offset an entire year's worth of charging (going by the previous example of a Nissan Leaf costing just £136 a year when always charged off-peak at home).
Adopt more efficient driving techniques

This has always been the case for petrol and diesel too, but you can save some battery range just by actively changing the way you drive.
Driving with max regen braking: Regen takes that kinetic energy in the wheels and sends it back into the battery. Early EV regen felt a bit like someone was randomly standing on the brakes, but they feel a lot smoother now. It's a good idea to set it to max regen when you're in start-stop traffic, as this will be the least jarring experience as a driver and for passengers too.
Using air conditioning/heating sparingly: This one is going to be a bit dependent on the weather and time of year, or how dedicated you are to the penny saving cause. Cranking up the AC can actually zap over 10% of an EV's range, so it's not insignificant in terms of the kind of impact it can have on range.
Make sure your tyres are properly inflated: Under inflated tyres will increase your vehicle's drag, which is going to drag down your battery range too. Your EV might already come with a tyre pressure monitor or you can just check once a month to make sure they're at the right level to the car manufacturer's specifications. It's possible to check your correct pressure at TyreSafe, the tyre safety organisation.
Think about what charging speed you actually need

Some EV drivers can fall into the habit of relying on rapid chargers when there could be a slower charger nearby to their destination. The speed of charge you need will be dictated by your particular schedule and trip.
If you're in a situation where you will be in one place at your destination for a few hours, it might be worth planning ahead to see what's available.
Constantly rapid charging will impact the battery health of your vehicle to a degree, although it's not likely to have a dramatically negative impact. However, there's going to be a big cost difference if you're just charging at a rapid with your EV.
For example, you could be paying 79p/kWh at a rapid charger, compared with 49p/kWh at a Gridserve 22kWh destination charger.
Networks like Ionity, for example will charge a premium for a higher charge speed and the added time saving and convenience that comes with it.
Check the Smart Home Charge cost to charge tool for a full breakdown of the pricing differences at rapid and destination charge points.
Charge at work if possible

Some businesses will be set up to offer electric car charging points either for free, or at a reduced cost.
If there's nothing currently in place at your place of work, it's worth looking at how many other employees have EVs, what the fleet or facilities managers' plans are and whether it might be an option for the future.
The UK government is currently offering grant money to help businesses to put the smart charging infrastructure in place through the Workplace Charging Scheme.
This covers up to 75% of the total costs of the purchase and installation of EV charge points (inclusive of VAT), capped at a maximum of £350 per socket and 40 sockets across all sites per applicant.
Shop around if possible

Charging out on the public network still takes a little bit of extra planning and putting in a little bit more research time can help save more money by looking for the best priced option on Zap-Map.
Smart Home Charge's cost to charge tool can come in handy here as well, as it can break down the rapid charger and destination charger costs on each network.
Look out for free public charging

As electric vehicles become more mainstream, the window on being able to just charge an electric car for free out on the road is closing, but there are still many options available.
If you filter by "free to use" on Zap-Map you'll quickly be able to see how many free chargers are available near to where you need to stop and top-up.
For further information on where to look for free charging stations, see our handy guide here.
Plan your trips around places that offer charging

Always check ahead before you're planning a trip to see what might be on offer at destinations like museums and special events like Christmas markets.
For example, The Natural History Museum in London has charging points very close by at Imperial College Campus
Check our full guide to popular museums with public EV charging points nearby for more details or check our road trip planning guide if you're thinking about visiting places like the Norfolk coast, the Peak District and more.
Try out services like CoCharger or JustCharge

Some EV owners don't have off-street parking so accessing home charging prices can be a bit trickier. Luckily community charging is available through apps like CoCharge and JustCharge.
Hosts will set the fee and while it's likely to be slightly higher than what you would pay at if you had your own home charge point, it's going to be more competitive than solely relying on destination and rapid chargers on the public network.
Consider EV charging subscriptions

Many public EV charging and networks offer subscriptions including:
Subscribing can unlock some preferential rates with BP Pulse offering a 25% discount for those that are signed up.
Have a look and see whether your mileage and the locations of the stations you regularly visit would warrant a subscription.
Bonus point: Resist the urge to stop for coffee (or if you do, consider signing up to loyalty programs)
A lot of the rapid chargers are linked to coffee shops and places to get food while you wait.
This is more of a joke than a serious point, but foregoing those flat whites and pastries will also help cut the cost of visiting charging stations in the long run. Sign up to some loyalty schemes like the Costa Club of for a Starbucks Card to help keep those additional costs down.