Popular museums with EV charging points nearby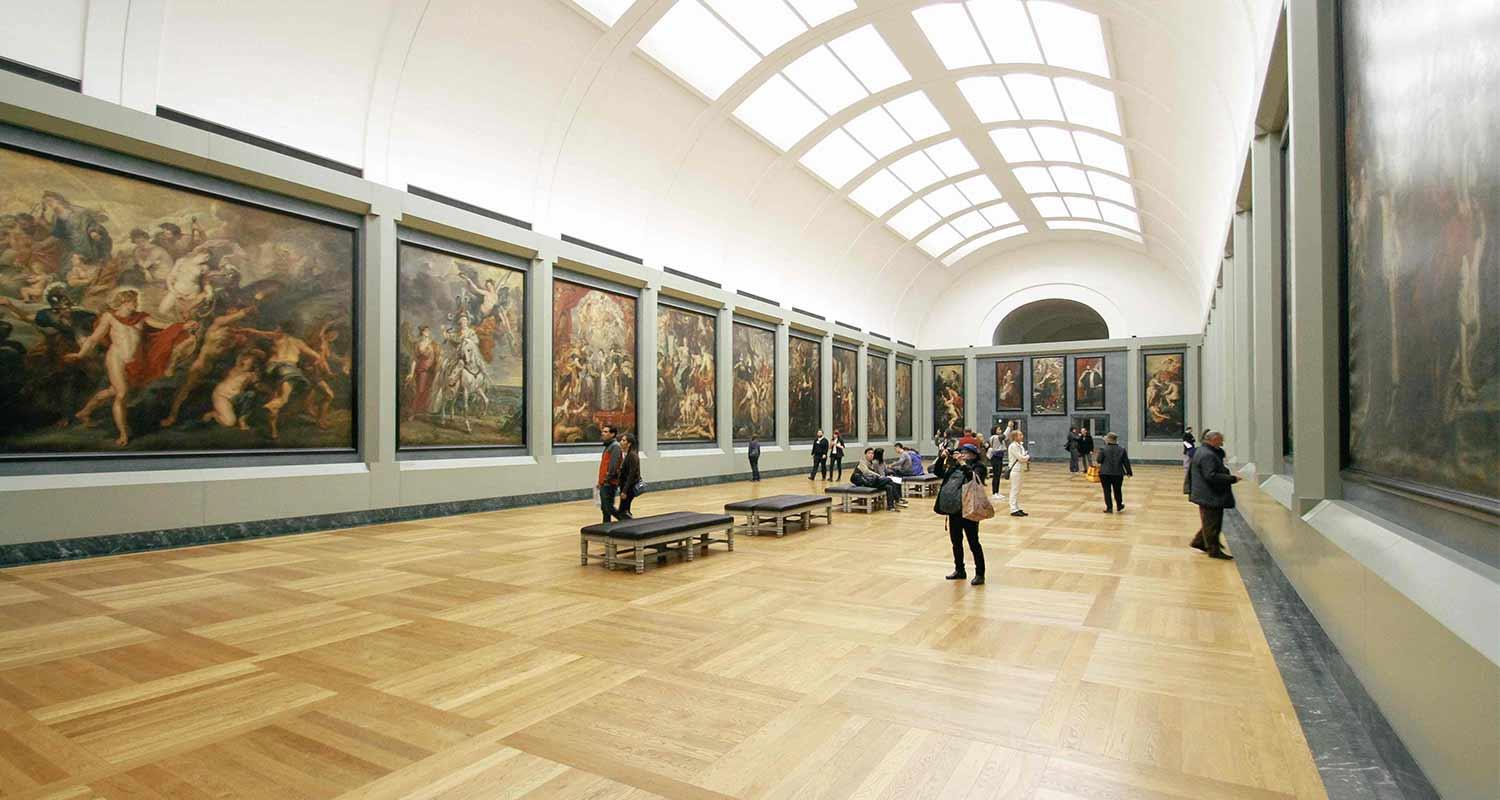 If you're using your car to explore the UK's museums, whether they're in a city or you're looking to visit a site that is in the wider world, electric vehicle charge points are a key consideration.
It's worth visitors checking out what services are available – we've put together suggestions so you can put together your own itinerary.
What museums in the UK offer electric car charging?
Since electric vehicles have become more popular, many museums have improved their provision for EV drivers. Public EV charging stations should be nearby too, but it's always worth checking what's available before you discover there isn't a charge point.
Natural History Museum - London

The Natural History Museum has been running for 141 years, and is one of three major museums you can find on Exhibition Road in London's South Kensington district, though the front is actually on Cromwell Road. Inside, you'll find 80 million items across botany, palaeontology, entomology, zoology and mineralogy. It's also a major research hub for taxonomy, identification and conservation. The Natural History Museum is free to visit.
London has many EV charging points nearby, but the biggest selection is at the Imperial College Campus, which is very close to the Natural History Museum. However, you may find parking further out and taking the tube in to be a more time-efficient way to get to the museum.
Get £5 free charging
Get £5 worth of free charging at Electric Universe supported charging networks when you sign-up using our link
Black Country Living Museum - Dudley

This open-air museum provides a taste of what it was like to live in a colliery town between 1850 and 1950, although you can learn more about 300 years of history through live demonstrations. Over 26 acres of former industrial land, you can get a taste of what life was like in Black Country, located in Dudley, 10 miles west of Birmingham.
You can find 13 Pod Point Chargers at the Black Country Living Museum, with several more options within a short walking distance of the museum.
St Fagans National Museum of History - Cardiff

Situated in the grounds of St Fagans Castle and gardens – a 16th-century Manor House donated to the people of Wales by the Earl of Plymouth in 1948 – this free-to-enter museum features more than 40 original buildings from different historical periods. They've been re-erected in 100 acres of parkland, including a farm, school, chapel and a Workmen's Institute. There are several workshops where craftsmen still demonstrate their traditional skills, and you can buy what they make. Native livestock breeds can be seen in the fields and farmyards.
There are no areas accessible for those in need of an EV charge within easy reach of the museum, but there are four Pod Points at the Tesco Extra just a small drive to the south, with a further four at the nearby Valegate Retail Park.
National Motor Museum, Beaulieu

Here you can learn all about the history of the automobile, from its early pioneering spirit to the latest electric vehicles. It's also home to the Top Gear exhibition, and there's also the SimplyEV event to look forward to each year. There's also a historic house and gardens, and plenty more to discover.
As you would expect for a museum dedicated to the automobile, it's easy to bring your electric car to the National Motor Museum. There are six chargers located at the site itself, and you can find further charging provision (and a fine lunch) at the nearby Montagu Arms Hotel.
National Railway Museum - York

Opened in 1975, this museum tells the story of railway transportation in Britain, and contains historically important locomotives such as Mallard, Stirling Single, Duchess of Hamilton and a rare chance to see a Japanese Bullet Train outside of Japan. There's also a vast archive of railway-related material, including artwork, models, clocks, furniture and much more besides. Throughout the year the museum holds several special events.
Electric car services can be found very close to the museum at the Autohorn Fleet Services site, though there are several EV charging points to be found nearby. The largest provision is at the Marygate Car Park, with 12 chargers, and is a short walk away from the museum.
We The Curious - Bristol

We The Curious is designed to be a museum that provokes curious minds. At the moment the centre is closed for repairs, but it is due to be back up and running in 2023. You'll be able to experience plenty of hands-on exhibits, art installations, climate change activities and a planetarium. You'll get to learn about the science of food and get involved with Aardman Animation-themed exhibits; we imagine Gromit may have cheese available... perfect for the planetarium show.
You can find plenty of electric car facilities within a short walk of the museum, located near the centre Bristol. The Trenchard Street Car Park to the north of the museum, and located several other Bristol landmarks, has eight charge points.
Find a local installer in your area
Find out if we install in your area using our local installer finder
National Football Museum - Manchester

The National Football museum contains many pieces of priceless memorabilia that tracks the amazing history of football in England, and the wider world. You can find everything from Geoff Hurst's 1966 World Cup final shirt to Pele's 1960 passport, as well as extensive material relating to George Best. You can also expect to really live the tales of the beautiful game – even if you're not a fan of soccer, you'll find plenty to enjoy here.
The National Football Museum is located in the centre of Manchester, so it may be worth using several of the park and ride options – there are two charges at Worsley, four at the Fairfax Road car park, and four at the Didsbury site (with four more at the nearby Tesco). However, there are many charging locations in Manchester, with half a dozen sites and charging points around the Salford railway station, which is a short train ride to the Manchester Victoria railway station, which is close to the museum.
Titanic Belfast - Belfast

This world renowned museum tells the fascinating tale of RMS Titanic, from conception to its doomed maiden journey. You'll get to experience the realities of building and riding on such a ship, and there's an opportunity to hop aboard the SS Nomadic, the tender to the RMS Titanic and the last remaining White Star Line ship in the world. The outside spaces take in the very area in which the ship was built.
Though there is provision for electric car charging at the museum itself, according to Zap-Map there are just two chargers, and they have restrictions. However, the CastleCourt Shopping Centre has plenty of provision and public transport directions to the museum are easy to follow.
Kelvingrove Art Gallery and Museum - Glasgow
This museum can trace its history back to more than 100 years ago. Located in the west end of the city, it contains 22 galleries displaying items as diverse as Egyptian artefacts, taxidermy, Renaissance art and much more for curious visitors to explore.
The good news if you are bringing your electric car is that there's a Chargeplace Scotland Charging Station a stone's throw from the museum, though there are only two chargers at the time of writing. However, the nearby Bunhouse Car Park contains 16 chargers, and you'll find four Connected Kerb chargers just outside the gardens.
Imperial War Museum - Duxford, near Cambridge
Located at Duxford, not far from Cambridge, the Imperial War Museum is a fascinating insight into the real stories behind war. There's a section on American aeroplanes to explore, with fascinating tales from the birth of flight to the Cold War and beyond. You can also get up close to ongoing restorations at the site, and take in flying exhibits on the working airstrip. There are numerous special events throughout the year to enjoy.
Parking areas at the IWM Duxford have no charge point services, but you can find many in nearby Cambridge, while nearby Royston and Saffron Walden have provisions for electric vehicles.
Aberdeen Maritime Museum - Aberdeen
Located in the heart of Aberdeen city centre, key features of this museum include stories and exhibits relating to shipbuilding, fast sailing ships, fishing and the North Sea oil industry. It also contains one of the oldest domestic buildings in the city, the Provost Ross' House.
Given the museum's location in the centre of the city, you'll have to go a little further away to find EV services. Happily, there are plenty of options within walking distance, whether they be at Aberdeen Railway Station, Blake's Quay, the Bon Accord Shopping Centre or the Frederick Street car park, among several other smaller sites.
What advice can you provide for planning trips to a Museum in my electric vehicle?

While some museums offer electric vehicle chargers, bear in mind that some museums may take far longer to enjoy than it takes for your car to achieve full charge. If you ask a member of staff, they may be able to arrange an easy exit for you to move your car so that others can use the EV chargers.