How to use the BP Pulse charging network - a complete guide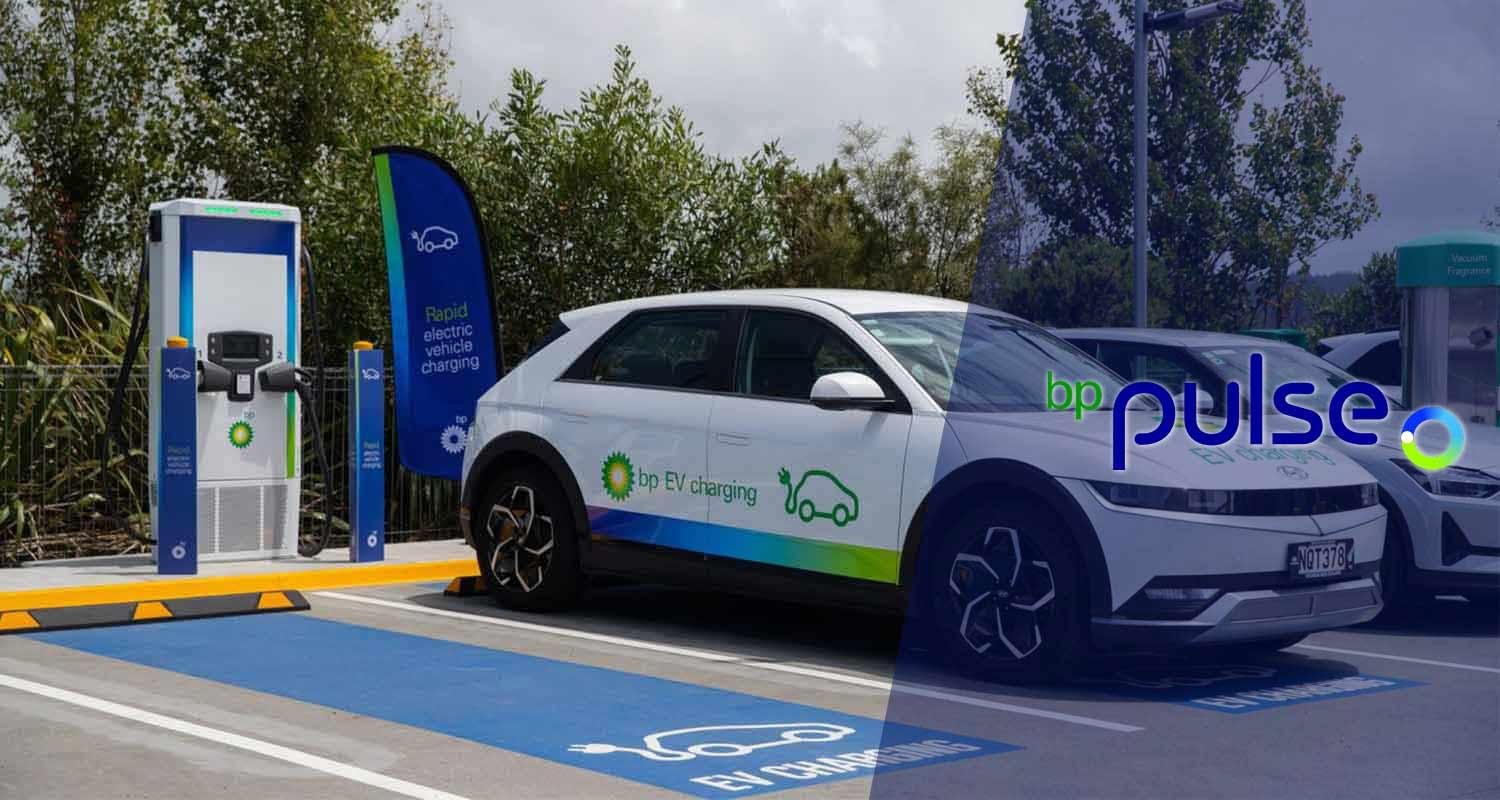 It describes itself as the UK's only fully integrated end-to-end manufacturer and operator of charging infrastructure, working with electric vehicle manufacturers, leading fleet operators, leasing companies, local authorities and more.
The company first started offering electric vehicle charge points under its previous name of Chargemaster, set up in 2008, but became part of BP in 2018.
A year later the first vehicle charging point appeared on a BP forecourt, and a year later the BP Pulse brand was launched, incorporating the Chargemaster and Polar electric car charging points under one brand.
In 2021 users of electric cars and other electric vehicles for ride-hail and fleet driving could use the Q-Park Park Lane, London, for rapid charging their EV.
There are several strands to the BP Pulse business, with the Corporate subscription allowing fleet access to the network's 9000 EV charge points, including 3000 rapid and ultra-rapid charge points.
BP Pulse also offers a bespoke EV Depot Charging solution for companies seeking to switch to zero-emission vehicles.
It can also develop destination charging systems for car parks for locations seeking to attract EV drivers.
BP Pulse also offers fleet and office EV charging solutions for companies seeking to entice people out of their petrol or diesel car.
However, for this feature we're going to focus on consumer users seeking to charge an electric car, and guide them through the charging process at a public charging point.
If looking for a charge point, you can expect to see more charging hubs at 24 locations across the UK offering up to 300kW chargers as it seeks to expand across the motorway network.
The firm is also looking to triple the number of EV chargers across the UK, allowing zero-emission vehicles greater access to its network.
Get £5 free charging
Whilst BP Pulse isn't yet supported by Electric Universe, there are many other big charging networks who are. Sign-up using our link below and get £5 free charging.
Where are BP Pulse charging points located?

BP Pulse has more than 9000 electric vehicle charge points across the UK, which sounds like a lot (and is), but the majority of the charging points are located through the spine of the UK – London, the Home Counties, the North-West and North-East, with a smattering around Edinburgh and Glasgow.
BP Pulse's charging points are hard to come by for drivers of electric vehicles outside of this area – Northern Ireland has just two, both at Asda superstores, and there are a handful in the UK's South-West, Scottish Borders/England's North, far East Anglia and Wales.
As ever Zap-Map will be able to assist drivers of electric cars, though BP Pulse also offers a map of its charge points here.
How to spot a BP Pulse charging point
BP Pulse charging points are usually white with blue highlights, though the overall colour can vary.
Look for a blue-and-yellow flower motif when looking for charging points.
There are three different types of points to look out for – the pulse150, pulse50 and pulse7.
How do I use the BP Pulse charging network and app?

To use one of BP Pulse's 150kW chargers, select your charging connector type on the screen.
Then plug in your charger cable into your car or vehicle. Then select your payment type – bank card, RFID card or phone – and then tap the hand/card symbol.
The vehicle will then begin to charge. To stop the charger simply tap your payment method again, and then remove the plug from your vehicle.
If using one of the 7kW or 22kW points, access to the network relies simply on tapping your card.
Downloading the BP Pulse app from the Apple Store or GooglePlay allows you to monitor the speed of the points and stop and start the recharge process, as well as track your purchase.
Want to know more about public charging?
Learn more about the different types of public charge points and how to use them in our guide to public charging
How much does BP Pulse cost to use?
The contactless/pay-as-you-go cost for the BP Pulse network is 57p/kWh for fast charging, while rapid charging costs 69p/kWh. Ultra-rapid 150kW electric car charging points cost 79p/kWh.
However, if you're a BP Pulse registered user, you can shave the cost of rapid charging your electric car down 67p/kWh for rapid charging, while using an 150kW ultra-rapid charge point drops to 77p/kWh.
The third option is to take out a BP Pulse membership, which costs £7.85, with the first month free.
The costs to use a charge point drops dramatically; a fast charger is 44p/kWh, rapid chargers are 55p/kWh and an ultra-rapid 150kW charge point is 65p/kWh.
You also get £9 worth of monthly credit for five months (worth £45).
There is a £10 overstay fee for anyone using its chargers for more than 90 minutes.
Does BP Pulse support charging cards such as Electric Universe or Bonnet?

Those looking to replenish their cars using the Electric Universe app will find they can't access BP Pulse via that service, and it's a similar case for any other charge card service.
One card, thousands of chargers
Find the best charging card service for you in our EV charge cards compared feature
How fast can a BP Pulse charging point charge my electric vehicle?
Charging stations have three broad speeds – AC of up to 22KW, and fast charging at 43kW (AC) and 50kW (DC). The DC ultra-rapid chargers can refresh batteries at 150kW-plus.