Wallbox Pulsar Plus review
A great all-rounder with a simple-to-use app for charge scheduling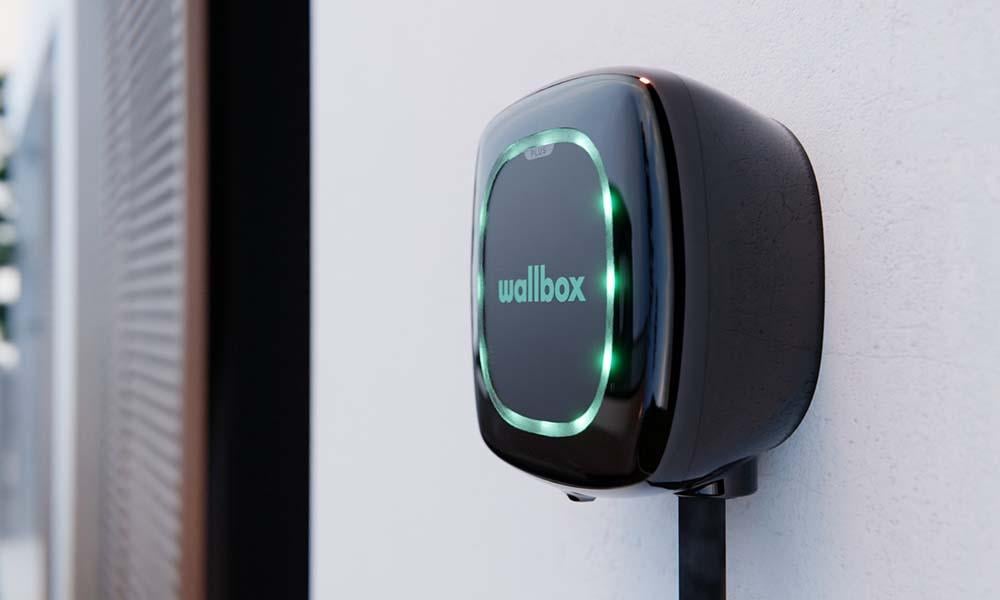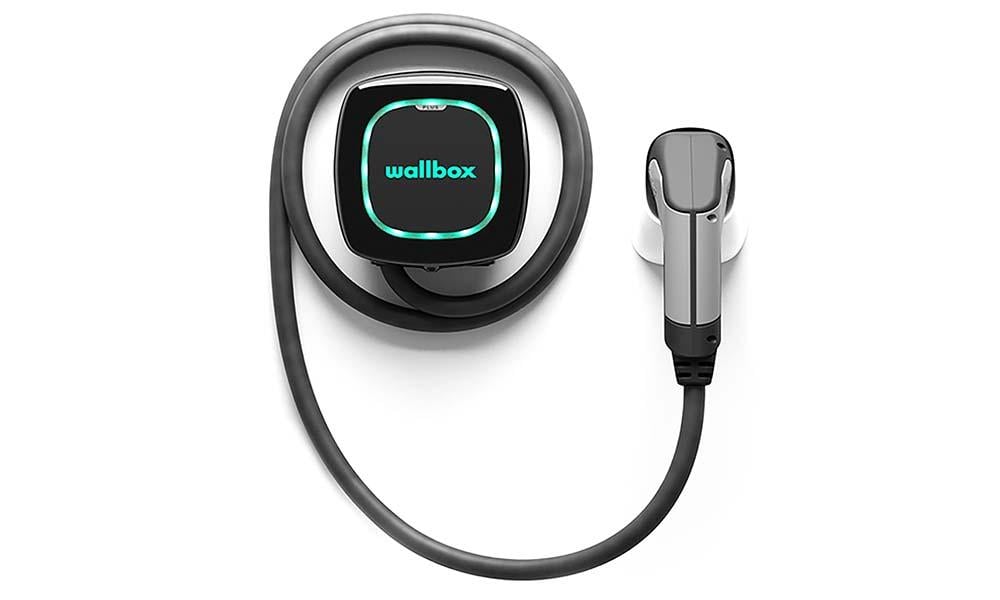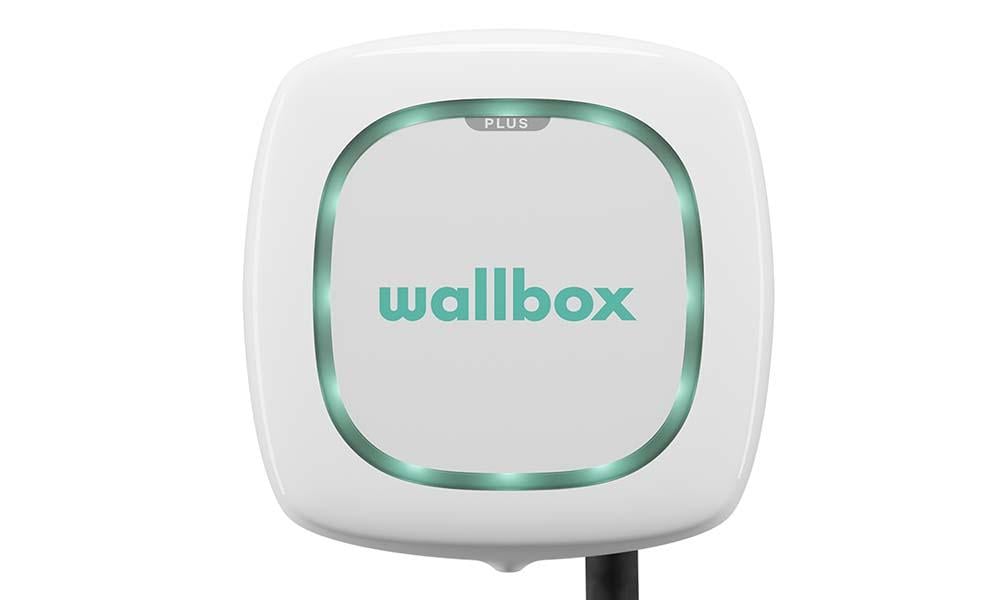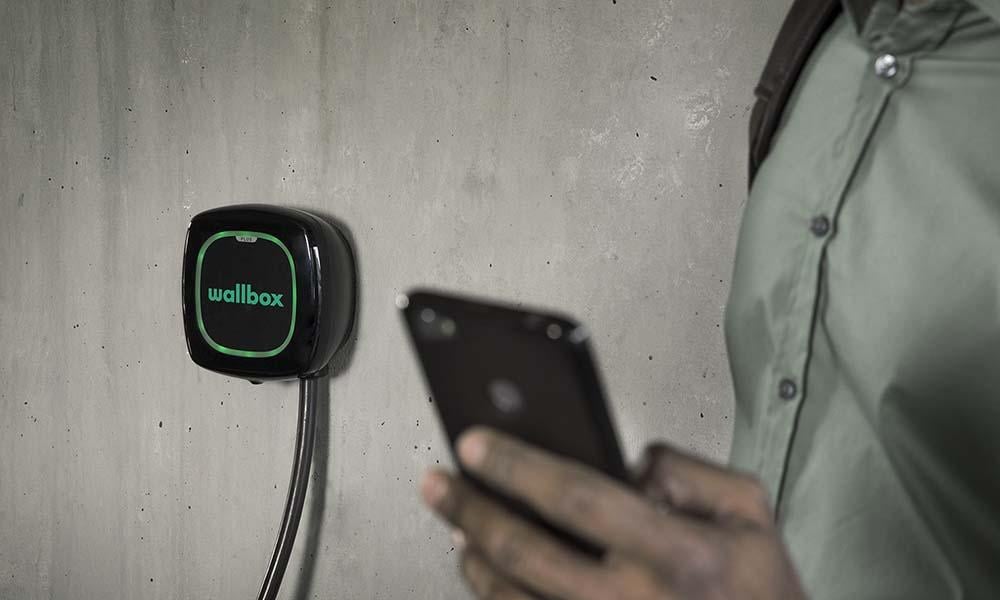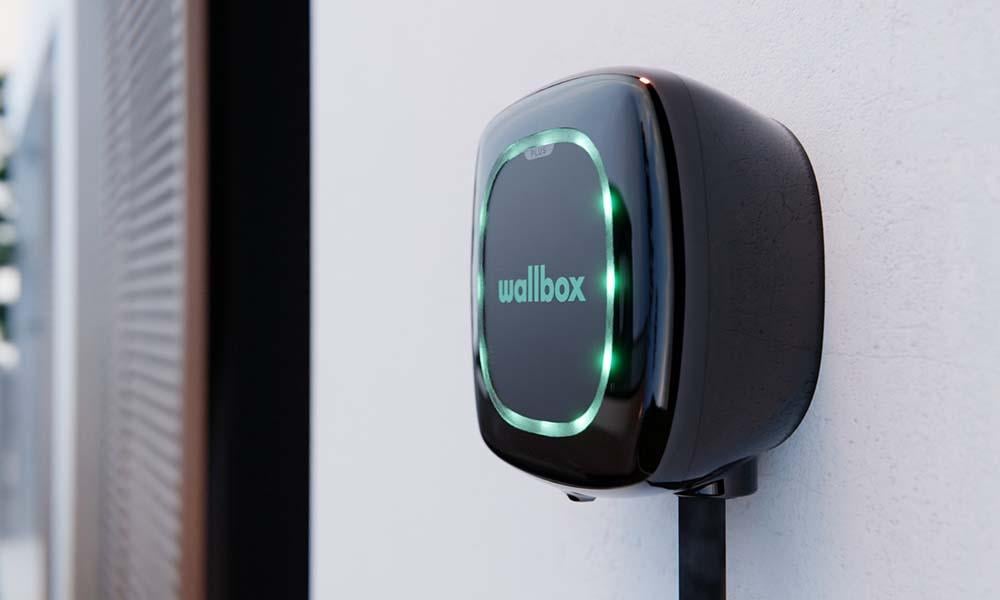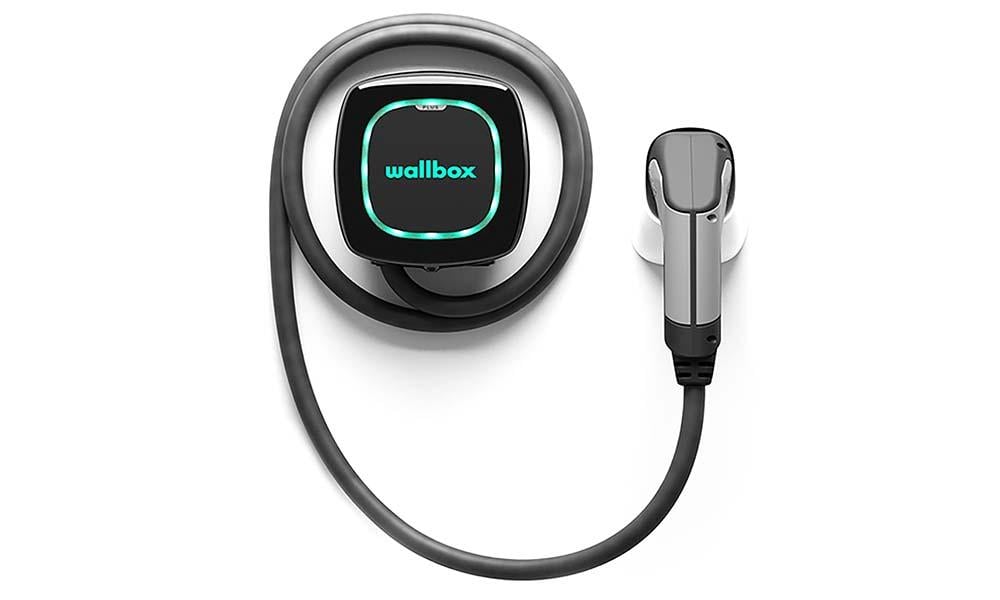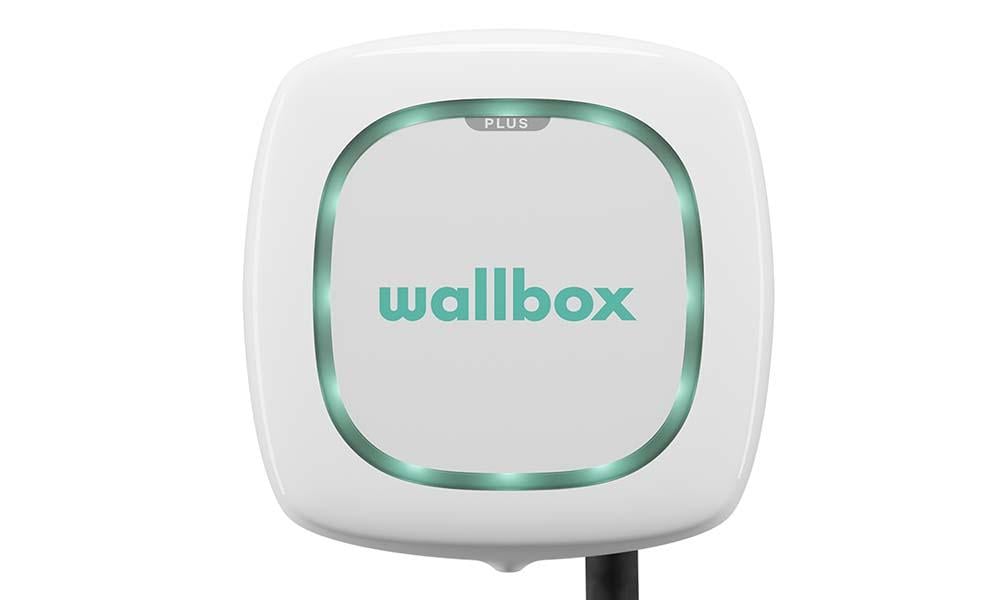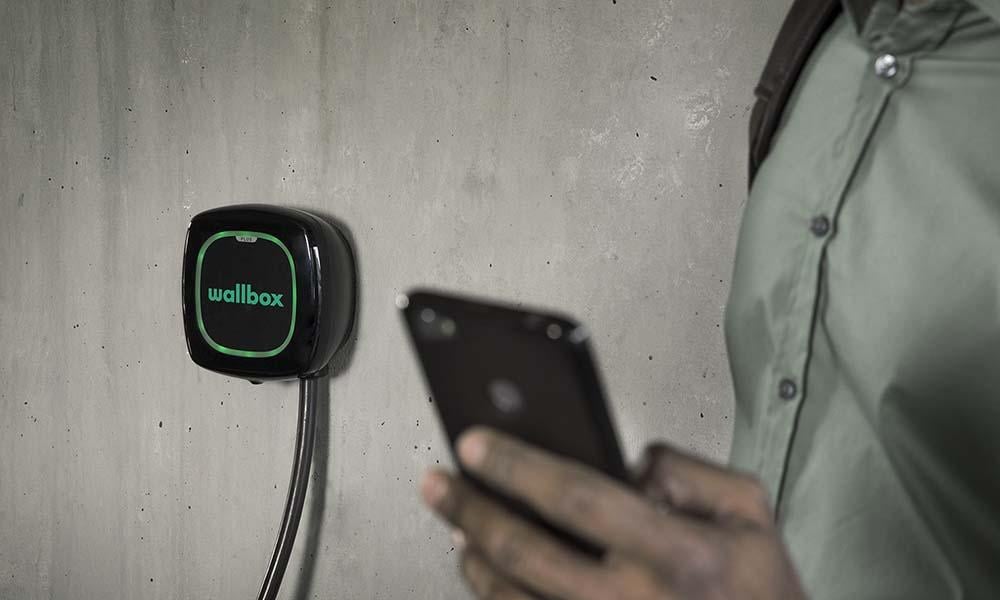 ---
The Wallbox Pulsar Plus is a stylish, compact EV charging product. Does its functionality match its style? Find out in our editor's review.
Wallbox is one of the world's largest charge point manufacturers, with its main production facility based in Barcelona, and is behind some of the nicest-looking EV chargers on the market. But what is the Wallbox Pulsar Plus like to use?
Watch our video review or scroll down to read the full review and see what our editor Danny Morgan thinks about the Pulsar Plus and the myWallbox app.
The charger

The Wallbox Pulsar Plus has a lot going for it. It's compact at just 166mm by 163mm, it looks neat and now it doesn't even need an earth rod thanks to built-in open PEN protection.
At the old price point, the Pulsar Plus used to be a tougher sell but the cost has since come down dramatically, starting from around £550 with installation. In fact, the new lower price makes this one of the most compelling charge point offerings for me.
Some may find the plastic finish a little disappointing, but the build quality is excellent. In addition, the glossy finish and lighting on the device make it the best-looking charger in this price bracket.
It's only available as a tethered option, but this shouldn't be an issue considering most EV drivers opt for tethered anyway. To learn more about the pros and cons of tethered vs untethered chargers, take a look at this guide and video.
The fact it doesn't need an earth rod is a bonus – that keeps the install cost lower and the final result neater.
The Wallbox app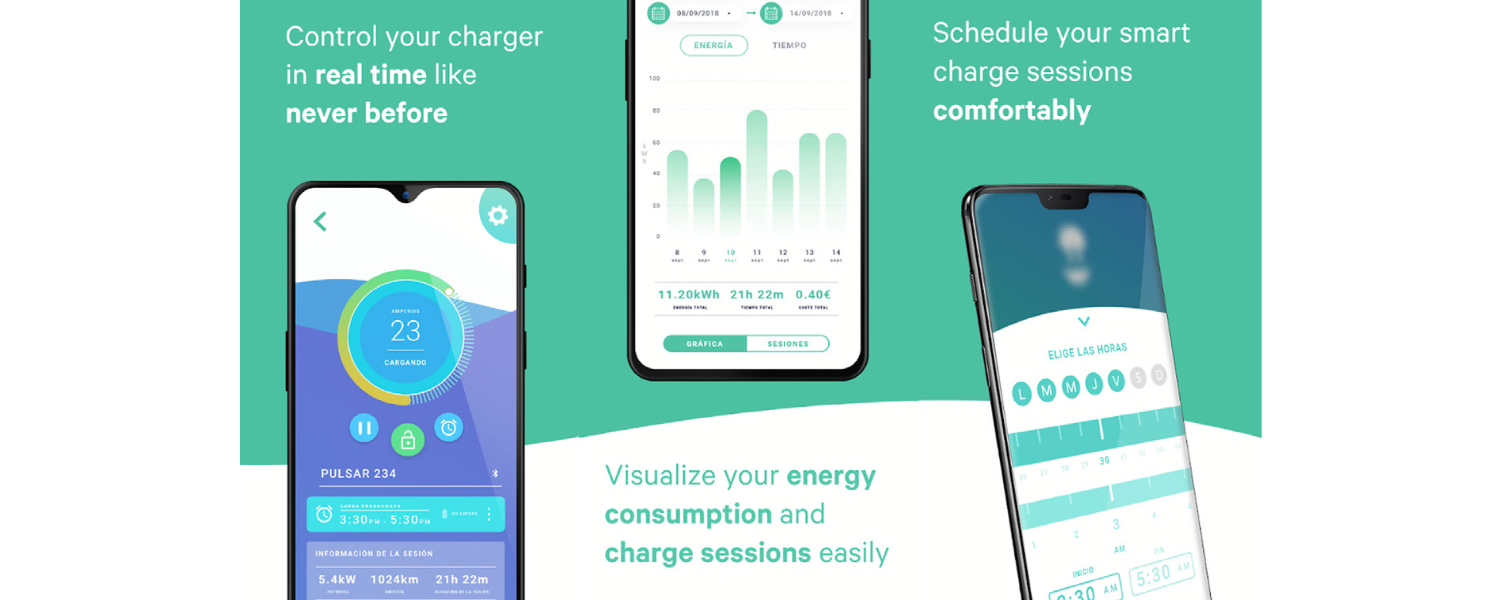 But it's the myWallbox app that truly makes the Pulsar Plus (and any Wallbox product) stand out, especially at this price point. Most charging apps do the job of scheduling and real-time monitoring, but few make it as easy as Wallbox.
Bold colours and large buttons make it easy to navigate around the app. This makes setting up a charge schedule easy too. Diehard EV fans may find the lack of advanced options frustrating, but in all honesty most people do not care about clever functions or features – they just want the charger and app to work and be simple to operate.
That's exactly what you get with the Wallbox Pulsar Plus.
Inconsistent Customer Support
The one major downside I have seen and customers have experienced is the poor customer support that Wallbox can offer. I should stress that most customers do not experience any issues with their products or apps and therefore have no need to contact Wallbox support.
However, bugs with software and charging issues do occur from time to time and the customer support from Wallbox's Barcelona-based team is inconsistent at best. They are perfectly pleasant and want to help, but the service is just slow and unresponsive. It's something to be mindful of rather than a clear warning against this product because the unit itself is very good.
Summary
Overall, the Wallbox Pulsar Plus is still a strong proposition for those who want a compact, stylish EV charger that has a simple and easy-to-use app for scheduling.
You would think all manufacturers would have nailed the user experience for their apps and charge scheduling by now, but the truth is it's still early days for the industry. Wallbox is one of the few companies that has made an easy-to-follow and intuitive app interface, making setting up charge schedules very simple.
It's a shame the customer support lets it down when called upon.
If you can live with that (and most people won't need any customer support anyway), then the Pulsar Plus is hard to beat. Its only real competitor in this price bracket is the Ohme ePod.
If you want smarter software, better customer support and a product that works with tariffs like Octopus Agile, then choose the Ohme. If style and an easy app is more important, then the Wallbox Pulsar Plus will fit the bill.
Want to see more reviews like this one?
Check out the reviews section of our website to find in-depth reviews on chargers, apps and accessories