Ohme Intelligent Wall Charger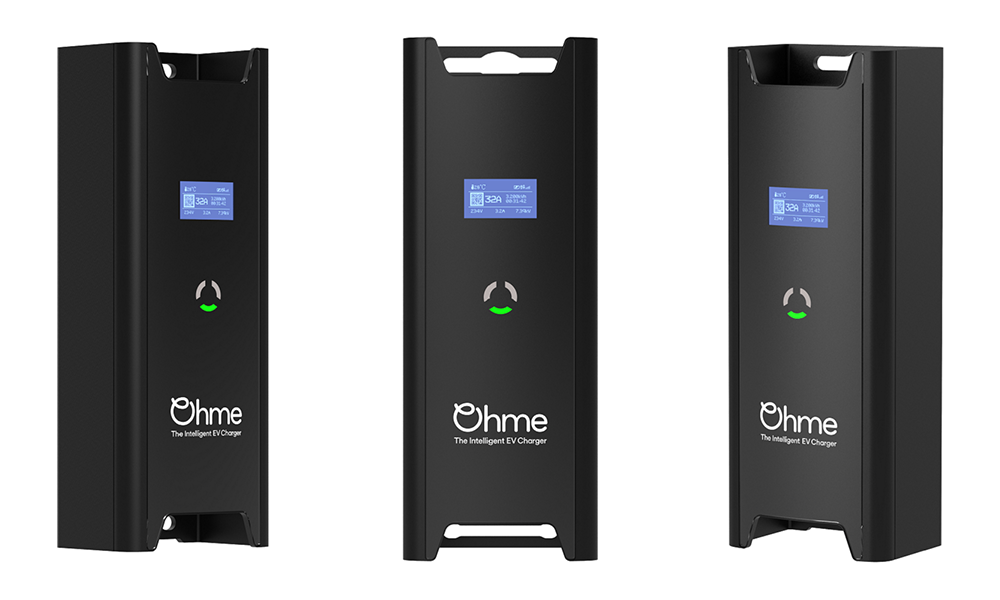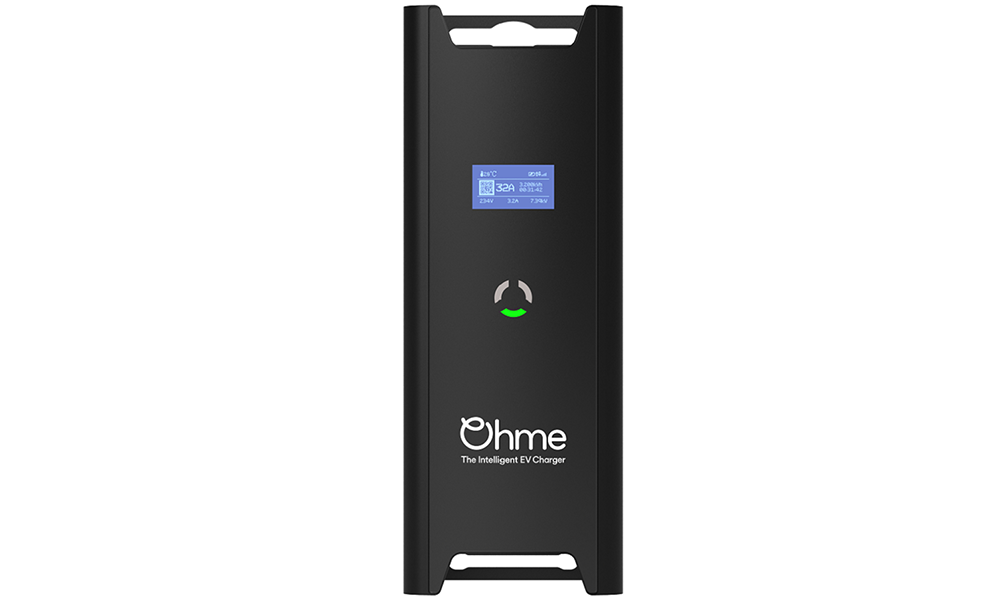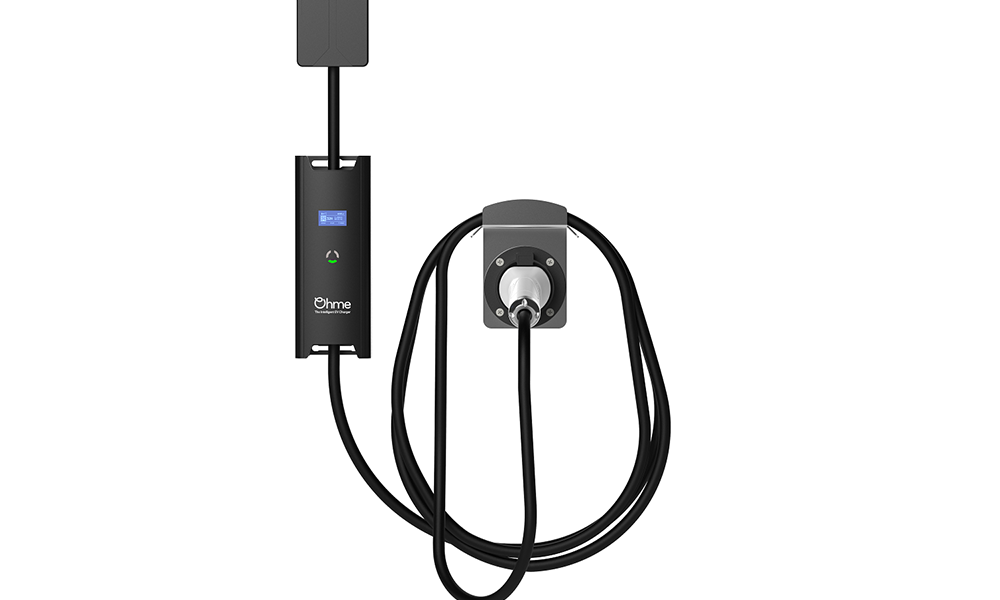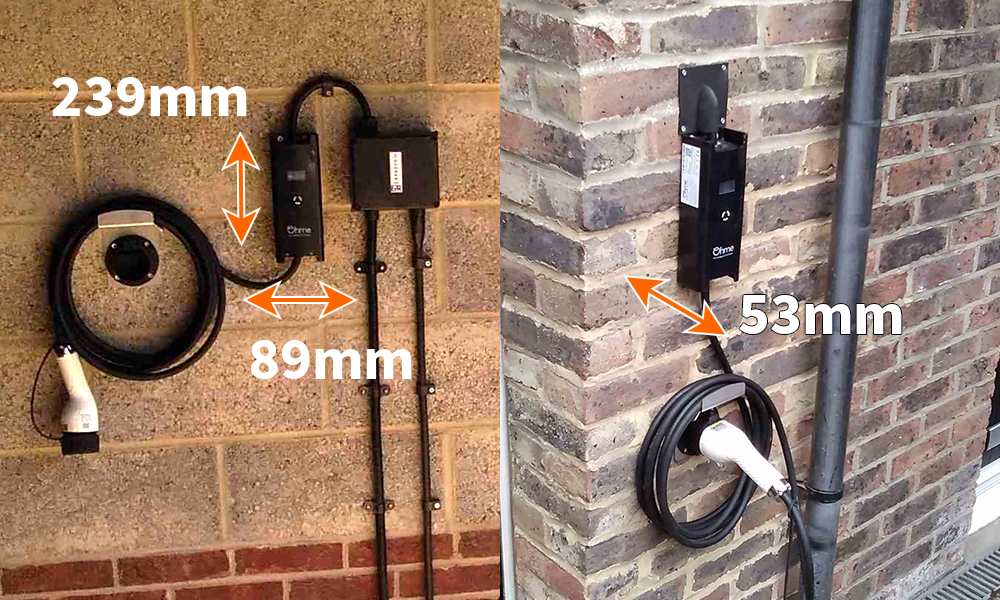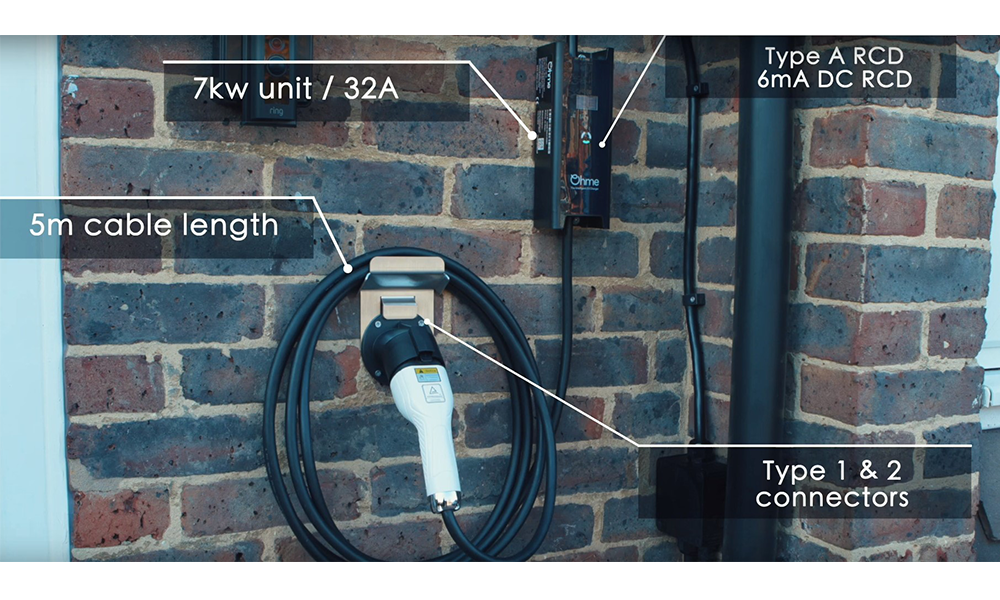 Description
In a nutshell: our most popular product
The Ohme Intelligent Wall Charger is a total game-changer in EV charging. This slim device may be unassuming, but it's the Ohme software which really makes this charger stand out from the crowd.
The Ohme app allows users to sync their EV charging to their electricity tariff to ensure your vehicle automatically charges when electricity is cheapest, helping you reduce your car running costs to as low as 2p per mile*, compared to more than 10p per mile for most petrol and diesel cars.
How cheap your electricity is obviously depends on your energy tariff, but the Ohme takes away the hassle of EV charging and is perfect to use with time of use tariffs like Octopus Agile.
You can also control your spending by setting "charge targets". For example, you can tell Ohme that you want to 95 miles of charge ready by 7am the next day - simply set your target in the app and let Ohme do the rest.
*compared to a standard variable tariff
NOTE: price includes installation of an earth rod. If we determine your installation does not require an earth rod, we will remove this from your quote.
Good to know
Are you eligible for the £350 OLEV Grant?
Check here
What's included in a Basic Installation?
Find out
Ohme Intelligent Wall Charger Features
Syncs with your energy tariff
The Ohme Intelligent Wall Charger is the only charger in the UK market that can sync with your energy tariff, so it knows exactly when your cheapest electricity rates are. This means the Ohme can automatically charge your vehicle at the cheapest times, whilst also giving you precise costs of charging.
Perfect for Octopus Agile
The Ohme's ability to automatically charge when electricity prices are low means it is the perfect companion for the Octopus Agile energy tariff. The prices on this tariff follow wholesale energy costs, helping you save money. Prices can go so low that sometimes you can even get paid to use electricity.
Intelligent charging
Simply tell your Ohme how many miles you want to travel the next day and what time you want to leave and Ohme will ensure it meets your desired charge target.
Save money
Because Ohme knows which energy tariff you are on, it also knows when your electricity rates are at their lowest and you could save as much as £300 per year compared to using a standard variable tariff.
"Green" charging
Ohme's software knows how carbon intensive energy production is at any given time. If you prefer, Ohme can charge when there is more renewable energy in the grid.
Create charge schedules
Create charging schedules to fit around your off-peak electricity rates or set up multiple schedules to suit your lifestyle, such as a "Daily Commute" schedule or "Weekend Trips".
Mobile communication
The Ohme Intelligent Wall Charger uses a mobile data connection to communicate with the Ohme software and your smartphone app. This is often more stable than WiFi.
NOTE: Requires a reliable mobile phone signal at the charge point location for the charge scheduling and app features to work.
Ohme Intelligent Wall Charger App Features
Let the Ohme automatically charge at the cheapest electricity rates or set your own schedules using the app

Plan charging around your off-peak electricity using the scheduling feature. For example, set the charger to charge your vehicle between the hours of 12 and 4am

Create and manage multiple charging schedules

Start/Stop charging remotely

Available on iOS and Android App

Let the Ohme app save you money or favour "green energy"

View your charging history to see energy used and accurate costs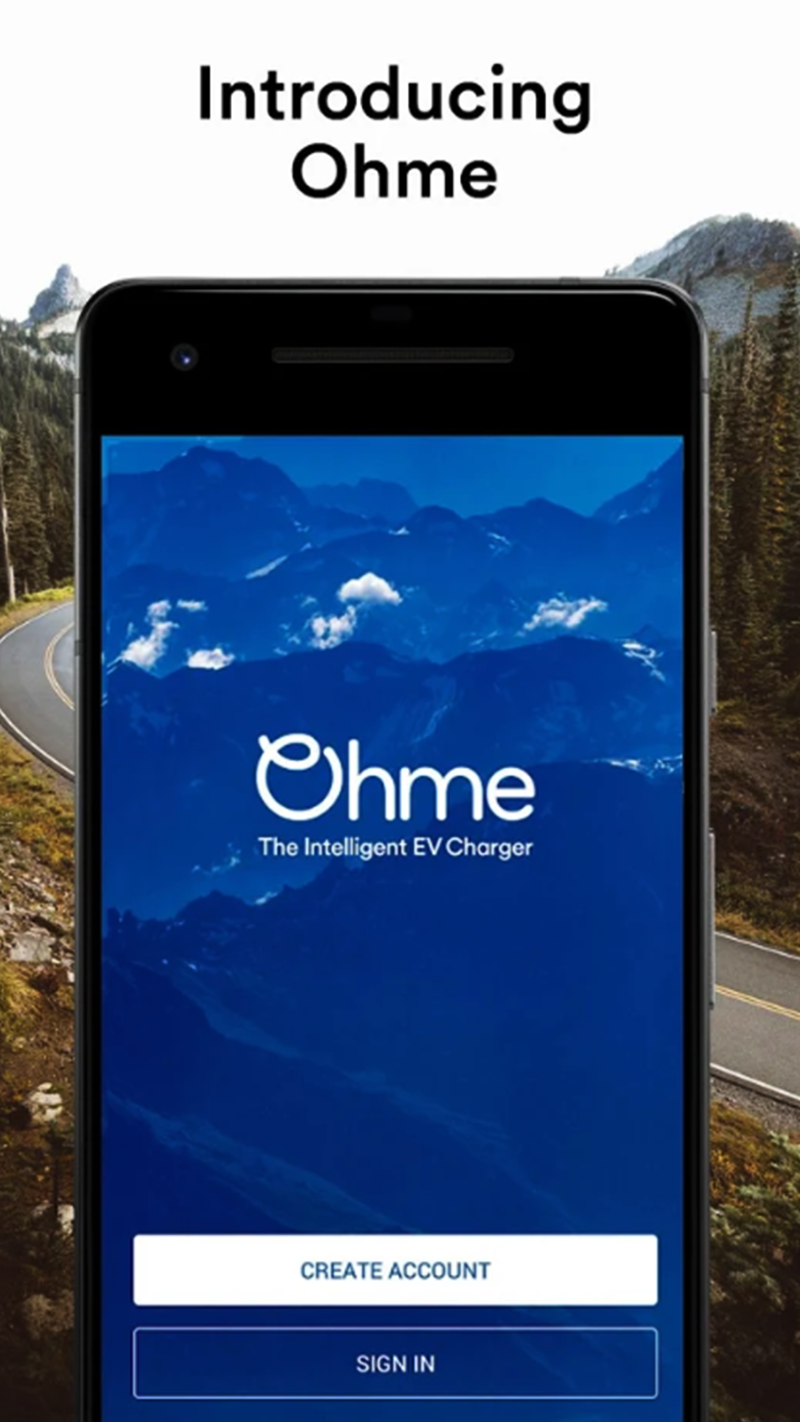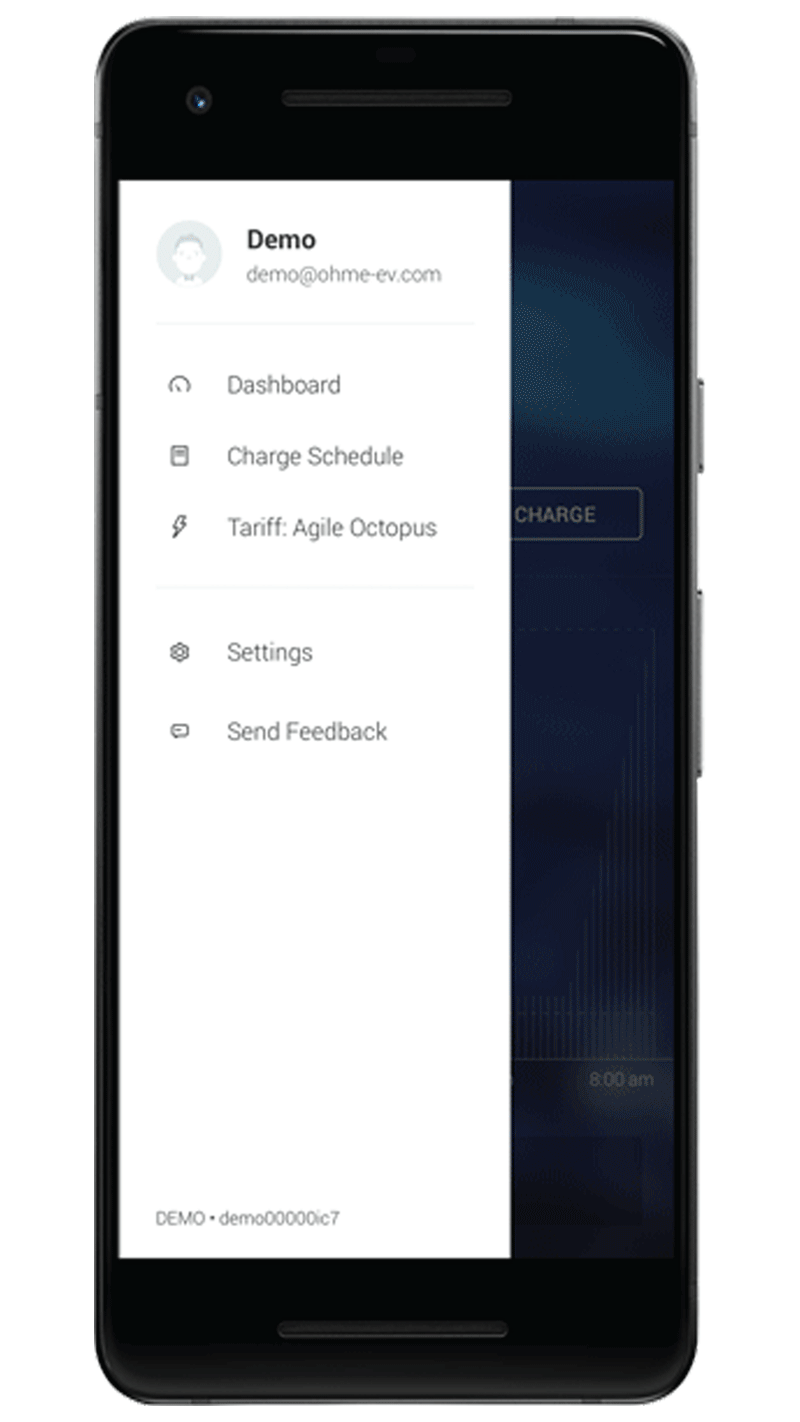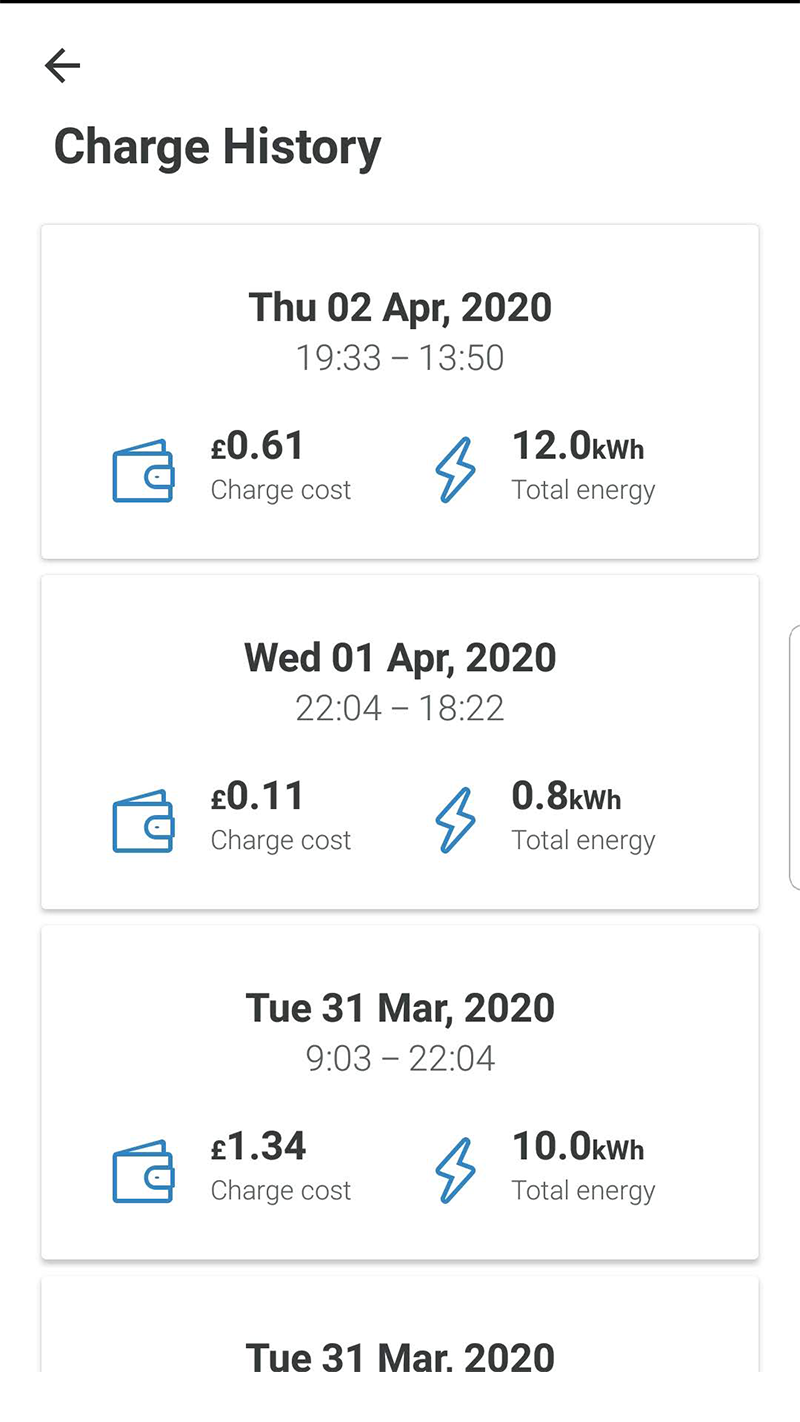 Ohme Intelligent Wall Charger Specification
Charging output
7.4kW - typically adds 30 miles an hour.
Dimensions
H239 x W89 x D53mm
Compatibility
Type 1 and Type 2 units/cables available
Manufacturer warranty
3-year manufacturer's warranty for residential usage.
How Smart Home Charge works
Compare chargers
Compare which charger features suit your personal requirements from our range of market leading brands.
Get a quote
Complete our 'request a quote' form or call us directly on 03333 449 234 to discuss your requirements.
Book an installation
Your scheduled installation will be carried out by one of our fully qualified and experienced electrical engineers.
Which reviews would you like to see?
---
Ohme Intelligent Wall Charger - 4.62

(279 reviews)
Smart Home Charge - 4.82

(279 reviews)
---
Yu - Rugby
January, 2021
Recommend Smart Home Charge?
Yes
- London
January, 2021
Recommend Smart Home Charge?
Yes
Well mannered engineer. Nice clean install.
Stephen - Dumfries
January, 2021
Recommend Smart Home Charge?
Yes
Smart home charge have made making the transition to ev home charging very straightforward, The whole process has been hassle free,instalation was very quickly booked & the installer was very professional,helpful & friendly. He obviously takes a pride in his work as everything was very neat and tidy,a credit to the company. A job well done. Thanks.
Sean - Nottingham
January, 2021
Recommend Smart Home Charge?
Yes
the only reason the charger got 4 out of 5 was the first one was a dud and didnt work. other than that the servive was brilliant from ohme and smart home charge. no problems with the service, A1 for the service.
Fay - Newbury
January, 2021
Recommend Smart Home Charge?
Yes
Engineer was very friendly and considerate and followed our request to keep the charger as discreet as possible beside the property. Have only had it installed today so cannot comment much on the charger quality itself at this point but so far happy!!
Oliver - Saffron Walden
January, 2021
Recommend Smart Home Charge?
Yes
Robert - Leek
January, 2021
Recommend Smart Home Charge?
Yes
Peter - Worsley
January, 2021
Recommend Smart Home Charge?
Yes
Excellent service overall
Roland - London
January, 2021
Recommend Smart Home Charge?
Yes
Claire - Burnham-on-Crouch
January, 2021
Recommend Smart Home Charge?
Yes
OHME app isn't that easy to use and seems very basic in its use for the MG. Roman who attended was very friendly, helpful, polite and talked through several options for location of the OHME charger. Roman changed the original plan of clipping to the fence to burying under gravel for a less visible installation. Only problem with the actual installation that I've noticed is that the plug mount has been installed upside down and so I need to adjust unscrew and refix it to the fence.