Top 10 best personal EV lease deals for March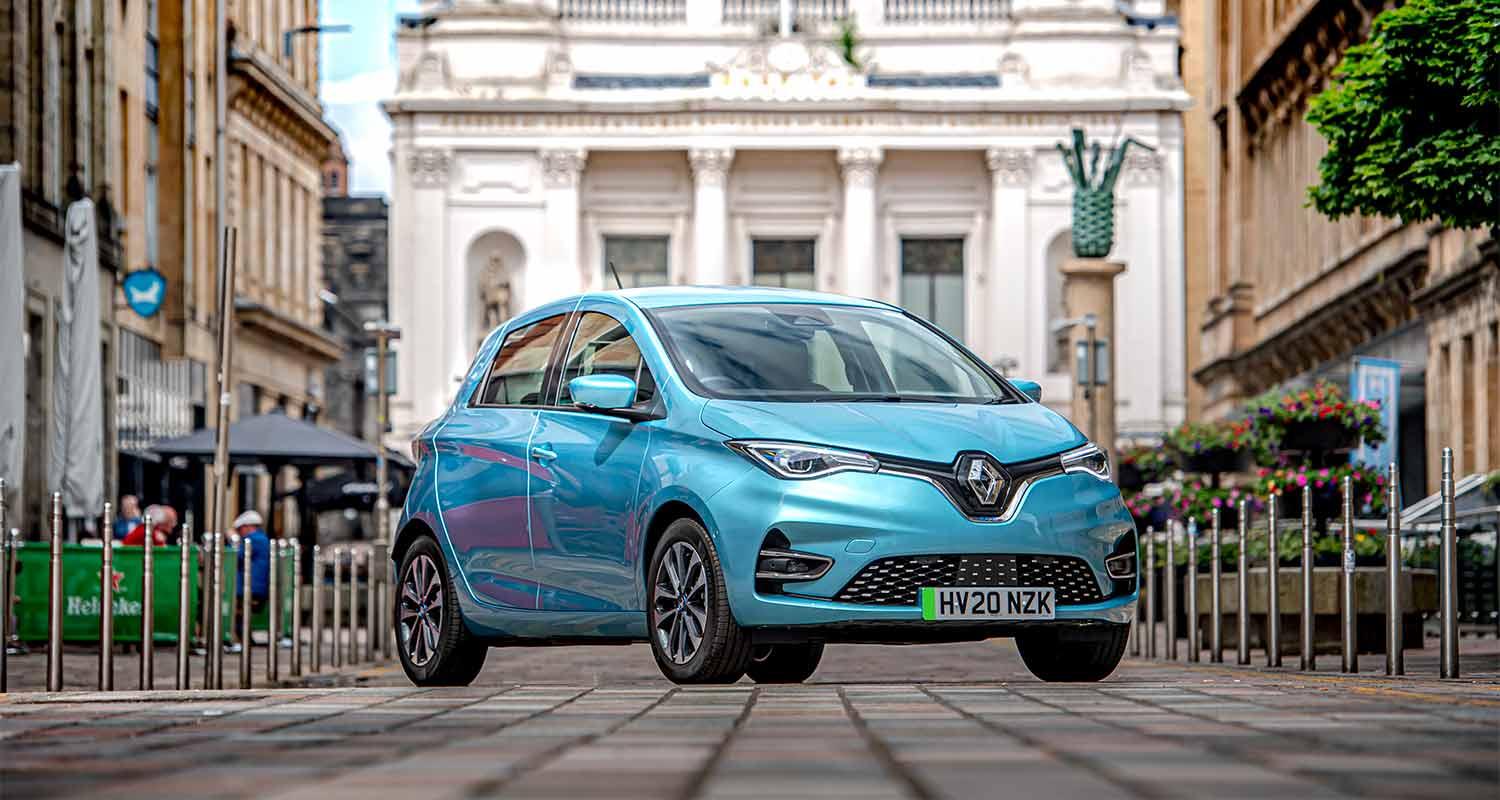 Some of the most popular electric vehicles (EVs) on the market in the UK are available on a personal lease for under £400 a month.
Personal contract hire (PCH) is available to any retail customer and essentially means you are renting a vehicle over a longer period of time.
These top 10 deals from GRIDSERVE Car Leasing show there is a wide range of EVs available from top brands like Renault, Nissan, Vauxhall and more.
There are some added bonuses with leasing through GRIDSERVE too. The company has pledged to plant 100 trees on behalf of each lease customer.
The company's carbon capture projects include tree planting and rewilding to increase biodiversity.
All GRIDSERVE leasing customers will also be able to access free charging across the 160+ GRIDSERVE Electric Highway locations for their first three months of motoring.
Each of these lease deals requires an initial rental fee and these examples are all based on 8,000 miles a year over a 48-month contract. It's possible to customise the variables when getting a quote through GRIDSERVE to increase mileage, contract length and added extras like included servicing and this will change the monthly price based on what you need.
Take a look at our vehicle guides
If you're still choosing an electric or plug-in hybrid vehicle, take a look at our vehicle guides for more information before deciding
Model

Monthly Payment

Term (Months)

Initial rental

Mileage

WLTP vehicle range

Renault Zoe 100kW GT R135 50kWh Rapid Charge 5dr Auto
£ 243.79

36

£ 2,194.11
8,000
224
Nissan Leaf 110kW N-Connecta 39kWH 5dr Auto
£ 305.70

48

£ 2,751.30
8,000
168
Vauxhall Corsa-e 100kW Ultimate 50kWh 5dr Auto
£ 323.58

48

£ 2,912.22
8,000
222
Peugeot e-208 100kW Allure Premium 50kWh 5dr Auto
£ 334.69

48

£ 3,012.21
8,000
217
MG4 SE Long Range 64kWh 5dr Auto
£ 336.56

48

£ 3,029.04
8,000
281
Volkswagen e-Up 32kWh 5dr Auto
£ 335.53

48

£ 3,019.77
10,000
161
Fiat 500e Red 24kWh 3dr Auto
£ 338.90

48

£ 3,050.10
8,000
118
Mazda MX-30 Prime Line 35.5kWh 5dr Auto
£ 355.69

48

£ 3,201.21
8,000
124
Ora Funky Cat First Edition 48kWh 5dr Auto
£ 358.14

48

£ 3,223.26
8,000
193
DS3 E-Tense Performance Line 50kWh 5dr Auto
£ 359.45

48

£ 3,235.05
8,000
232
All examples from Gridserve Electric Car Leasing
Renault Zoe tops best PCH deals

The Renault Zoe is one of the most affordable EVs available to lease and takes its place in the number one position at just £244 a month.
Not only does this represent good value, but the Zoe 50kWh Rapid Charger model has one of the highest WLTP ranges from the entire top 10 at 224 miles.
Charging time for the Zoe is about eight and a half hours using a standard 7.4kW home charge point. Or charging at a rapid charger for an 80% recharge will take around 56 minutes.
The Nissan Leaf pioneered the way for mainstream EVs back in 2012 and it sits in second place at just £306 a month for the 39kWh version.
Charging times for the Mk2 Nissan Leaf are around six hours when using a dedicated home charge point. If you can access a public rapid charger, then you'll get an 80% recharge in about 40 minutes using the Leaf's CHAdeMO connection.
The Vauxhall Corsa-e also has an impressive WLTP range of 222 miles and is available to lease at £324 a month.
The MG4 SE Long Range, priced at £337 a month in this example, is also worth highlighting as the EV in this top 10 list with the best WLTP range of 281 miles.
If you're interested in experiencing one of the latest new EVs to launch in the UK, then the uniquely styled Ora Funky Cat is also priced at a level that means it has made its way into these top 10 offers at £358 a month.
Smart Home Charge is working in partnership with GRIDSERVE to offer smart charger installations to all its customers.
Browse our product range
We have a range of chargers to suit most people's charging needs and budgets. Browse our range and click "request a quote" to get started.