Home EV charger on finance explained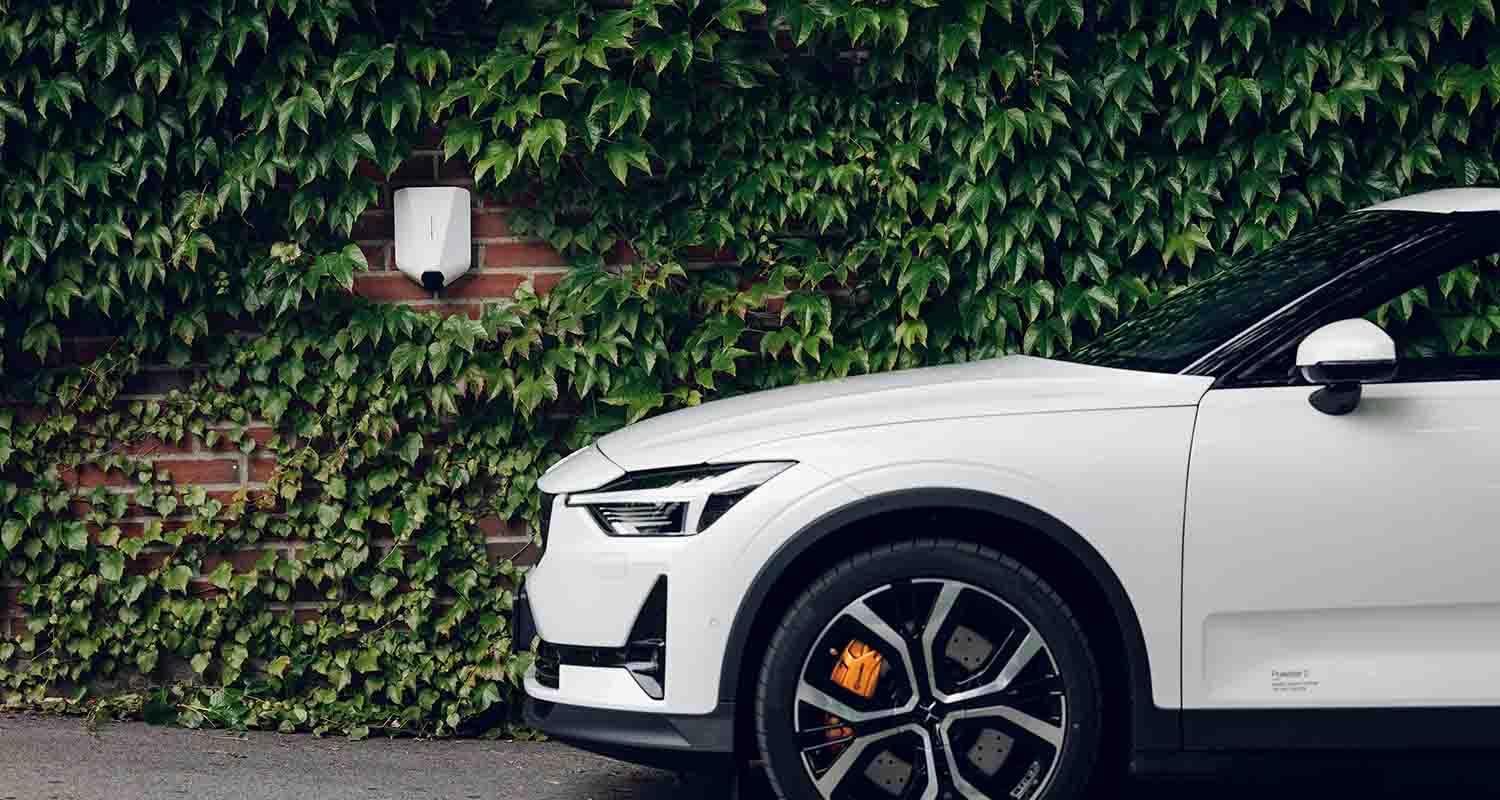 Purchasing an electric vehicle (EV) and getting a smart home charger installed at the same time can be a lot of expense at once.
Depending on your individual affordability and circumstances, it's always worth researching your options to help reduce your monthly costs.
If the rate of interest you are paying for EV charger finance is more than 0%, it will mean paying more overall in the long run but that extra cost each month also comes with the added flexibility of spreading the size of payments into smaller and more manageable chunks.
There are a few additional points that can make finance a good option for customers.
It offers reassurance for those who aren't keen to pay upfront. Timing might also play a factor too.
It might be that you need to get a charger arranged, but that need might fall in a bad day or week in relation to the next payday.
There is a range of chargers available on Smart Home Charge and they cover some different price points.
You might want more of a premium charge point with certain features or looks, but it would be better to spread the cost.
Finance means home chargers like the Andersen A2, which is a more premium-priced EV charger, becomes more accessible.
The finance options are integrated into Smart Home Charge's quotation system. So when you come to choose the charger, you can choose finance and funding options that suit you when completing your quote.
What finance options are available?
Smart Home Charge has partnered with Novuna Finance, Klarna and Paypal to offer a range of flexible finance and 'buy now pay later' options with the ability to spread the cost from three to 48 months.
Novuna Finance

Novuna Finance offers flexible funding from three months to 48, with an EV charger installation priced from £12.25 at a representative APR of 14.9%.
This will mean applying for finance directly with the lender and a credit check being performed.
Just like funding a car through finance, the monthly payment will be calculated based on a few things like your credit score and how much deposit you want to put in.
*Representative Example
Based on waEV-Charge EV1 (Novuna Finance 48 months (14.9% APR)
Charger + Installation Cost
£897.00
Deposit Amount 50%
£448.50
Monthly Payments
£12.25
Amount of Credit
£448.50
Amount of Interest (12.9% APR)
£139.46
Total Amount Repayable
£1036.46
PayPal

PayPal's Pay-in-3 offers interest free instalments on purchases between £30 and £2,000, which would cover all of the EV chargers and installation costs on Smart Home Charge (assuming you have a standard installation).
It means you can manage your budget, pay for the first third and then break the remaining payments up over the remaining two months.
Pay in 3 is an unregulated credit agreement, so you will have fewer protections under this agreement than you would under a regulated credit agreement.
*Representative Example
Based on waEV-Charge EV1 (Papal Pay in 3 3 months (Interest Free)
Charger + Installation Cost
£897.00
Monthly Payments
£299.00
Total Amount Repayable
£897.00
Klarna

Klarna offers an alternative buy now pay later option with its Pay in 3 and Pay in 30 offers.
Customers can manage all the details of purchase through the Klarna app to easily manage budgets and payments.
Like PayPal, the Pay-in-3 offers interest free instalments and the Pay in 30 offers another option where you can clear the full balance 30 days after purchase.
As long as the payment is made up to 30 days later, the is no interest and no fees to pay.
*Representative Example
Based on waEV-Charge EV1 (Novuna Finance 48 months (14.9% APR)
Charger + Installation Cost
£897.00
Monthly Payments
£299.00
Total Amount Repayable
£897.00
Which Home EV chargers offer the best value for money on finance?
Here are a few highlights from the range of EV chargers we can provide and install:
Our cheapest charger to finance: WaEV-Charge EV1

The waEV-charge EV1 is our most affordable tethered home EV charger.
It includes a 5-metre cable as standard and also features a smart charger lock, scheduling and energy tariff integration thanks to the innovative ev.energy app.
Charger that will save you money on charging costs: Ohme ePod

The Ohme ePod brings all the smart features found on the Home Pro but with the benefits of a untethered universal charger.
This EV charger can also connect to your electricity tariff to help you charge at the cheapest times and keep charging costs down.
This includes tariffs like Intelligent Octopus Go, that can offer rates as low as 7.5p/kWh for six hours for your whole home between 11:30pm and 5:30am.
Best electric car charger with solar built-in: Hypervolt Home 3

The Hypervolt EV charger has a cool and slick design, including built-in cable tidy.
The Hypervolt Home 3.0 has an array of features such as energy tariff synchronisation and is compatible with all solar installations meaning that you can charge your car with free renewable energy directly from the sun.
That means the investment in the charger or the finance you take out to help fund installation can be offset over time with the cost savings available from installing solar.
Read more about investing in solar with our guide here.
Can I finance an EV charger without installation?
Yes. PayPal and Klarna can both be used to just fund the charger if finance isn't needed for installation.
Can I take out home EV charger finance if I have bad credit?

It really will depend on your credit score. Novuna requires a credit and affordability check so it's not guaranteed there will be an approval.
PayPal and Klarna are classed as unregulated finance products in the UK. This means they are not subject to the Financial Conduct Authority's (FCA) rules as they are seen as short-term bridging finance options.
However, these buy now pay later finance options are for people who have a good grip on their budgeting and know how much money they have to spend on a monthly basis.
Missing a repayment with Klarna or PayPal will incur late payment fees and defaulting altogether will see the loan case handed over to a debt collection agency.
That's why it's really important to make sure you can still afford the monthly repayments before proceeding with any form of funding.
Are there other ways of buying my home EV charger apart from paying for it outright or on finance?


Pictured: Simpson and Partners Home 7
Smart Home Charge has partnered with The Electric Car Scheme so you can fund your new EV, charger and installation all through the same monthly salary sacrifice.
Schemes like salary sacrifice allow employees at a company to proportion some of their monthly wages against the cost of a benefit, like an EV.
This lowers an employee's monthly take-home pay, meaning they also pay less in income tax and National Insurance each month.
Smart Home Charge's partnership with The Electric Car Scheme means you can bundle the electric vehicle, the charger and the installation all together and this is the fee that will be taken out of your take-home pay each month.