Best electric car lease and finance deals for November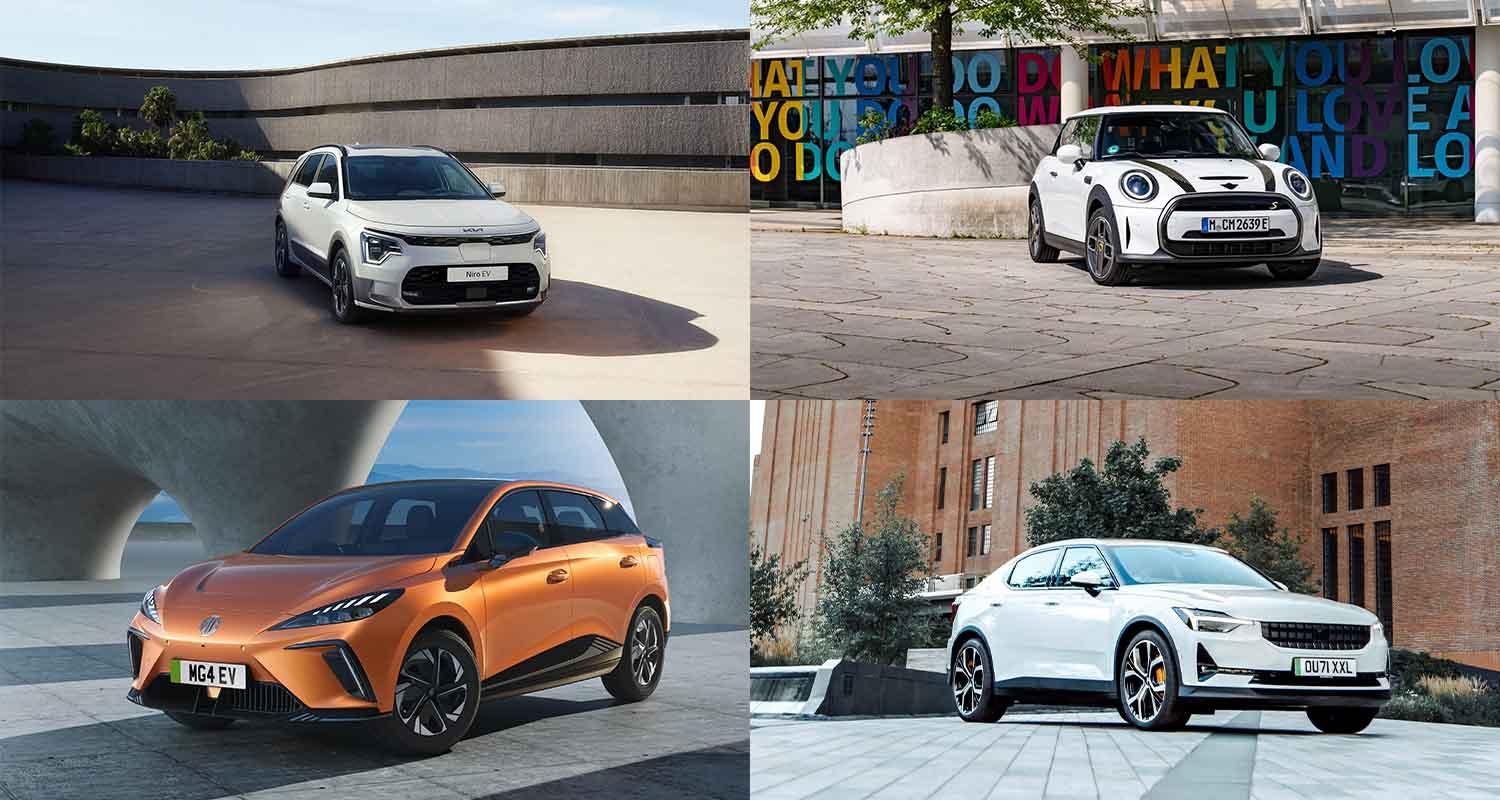 Some of the most popular electric vehicles on the market can be funded for under £450 a month through retail, leasing and salary sacrifice deals.
Smart Home Charge will be highlighting some of the best offers available to put the spotlight on how finance and funding are making EV ownership more affordable in the UK.
Each of these offers can be found either through the Electric Car Scheme, Gridserve's Electric Car Leasing division or by going directly to car manufacturers and their dealerships.
Charge your EV from the comfort of your own home
Charge your EV overnight whilst you sleep or whenever it's convenient using a home EV charger. Browse our range below to get started!
Top 3 personal contract hire lease deals

The new Mini Electric is one of the most affordable models available in the UK right now at just under £335 a month.
Not only does the Mini offer a premium and uniquely styled package that is quintessential to the brand, but it also offers an official WLTP range of 145 miles, which is plenty for the vast majority of daily driving.
There's the added bonus that every Gridserve lease means 100 trees are planted as part of the company's carbon offsetting pledge and every customer gets three month's free charging on the company's Electric Highway.

Meanwhile, the MG4 is fast becoming one of the most popular new EVs available in the UK with a super practical WLTP range of 323 miles and an interior big enough for most families.
The MG's keen price point means it's possible to lease a long-range MG4 for just under £333 a month.

Going for an even more luxurious option with the Polestar 2 isn't necessarily cost-prohibitive either though.
Lease customers can get even more range, with a WLTP official figure of 406 miles, sleek Scandinavian design and bleeding-edge technology.
Polestar is also leading the way when it comes to putting their sustainability credentials under the microscope, with plans to make their cars climate-neutral by 2030.

Sign-up to Electroverse and get £5 free charging
Tired of downloading different charging network apps just to start a charge? Charge at many of the UK's biggest charging networks using one app with Electroverse.
Top 3 salary sacrifice deals

Pictured left to right: Hyundai Ioniq 5, Honda E, Peugeot e-208
All car manufacturers have suffered from parts shortages that have impacted delivery times for their models, that goes for EVs, as well as hybrids, petrol and diesel too.
That issue is starting to alleviate now and so here are some vehicles that are in stock through The Electric Car Scheme's salary sacrifice offers that are available on the shortest lead times if you're itching for an EV as quickly as possible.
Salary sacrifice schemes can be run through your employer to create a tax-efficient way to access the latest EVs.
Funding an EV in this way lowers an employee's monthly take-home pay, meaning they also pay less in income tax and National Insurance each month.
The benefit is they get access to an affordable brand-new EV.

The Hyundai Ioniq 5 offers a head-turning concept car design made into production reality, with a 238 WLTP range for under £350 a month from your take-home pay.

The Honda E is also one of the most unique small EVs available on the market blending a futuristic look seamlessly with retro hot hatch styling.
It's certainly not the cheapest small car, but there's something unique about it and there are models available now.

The Peugeot e-208 is another great package and one of the best value deals in the UK.
Picking one up through a salary sacrifice scheme will cost just £260 a month and it still has over 200 miles of range.
Top 3 car manufacturer retail offers


Pictured left to right: Vauxhall Corsa-e, Tesla model Y, Kia Niro EV
These offers are available directly from car manufacturers at the dealerships or stores.
One of the downsides with PCPs is you have to pay a higher deposit to get the monthly payments down, but there's also added flexibility with a personal contract purchase (PCP) to exit early or change vehicles before the end of the term.
The new Vauxhall Corsa comes with a £5,400 discount between now and the end of the year on a monthly deal priced at £389.
The cost of finance is high at nearly 9%, but there is the option of a two-year deal at 0% for those that can put up a 30% deposit.
The Tesla Model Y is one of the most popular EVs in the UK due to its design and family midsize SUV practicality without being as expensive as something like the larger Model X.
Customers have to put up a high level of deposit at £10,000, but this might be possible for some when trading in other rival premium diesel or petrol vehicles.
At £425 a month, it's still in the right ballpark when compared to other models here and it's not the most expensive either.
The Kia Niro is another extremely popular EV in the UK and the latest model is available for under £440 a month with a £500 deposit contribution for those that order before Christmas.
It has an official WLTP range of 285 miles and Kia is offering an additional £1,000 for existing Kia customers as a "loyalty saving" bonus.
Want to know more about Salary sacrifice?
We explain all you need to know about salary sacrifice in our salary sacrifice explained guide below