Ohme Home review
Excellent reliability and software make the Ohme Home extremely good value for money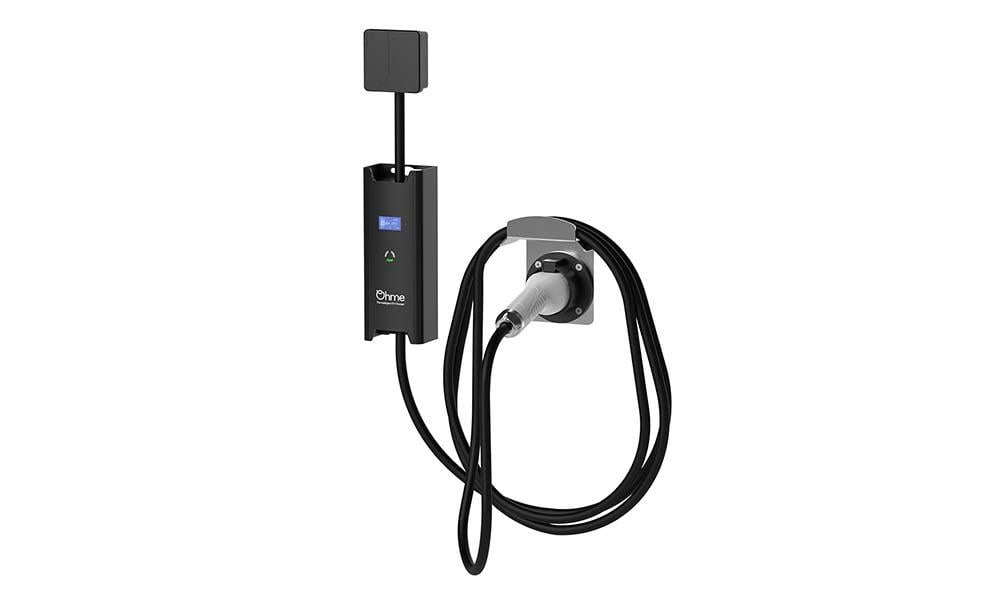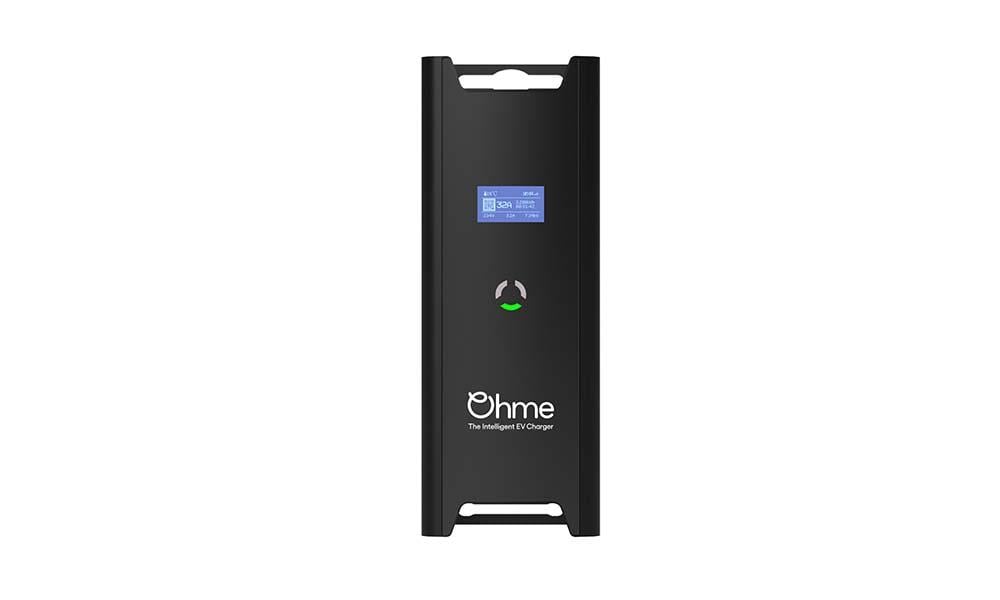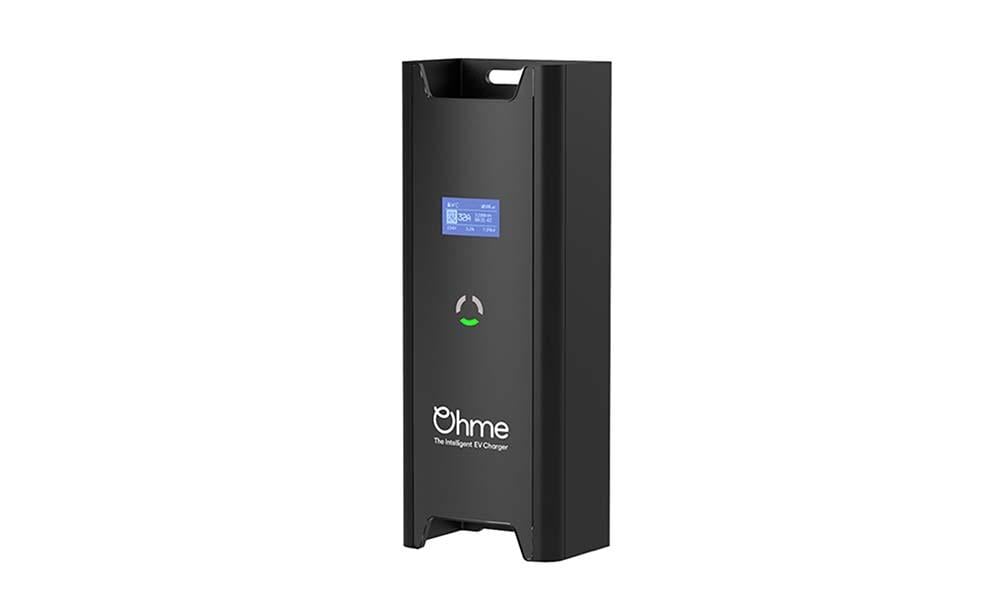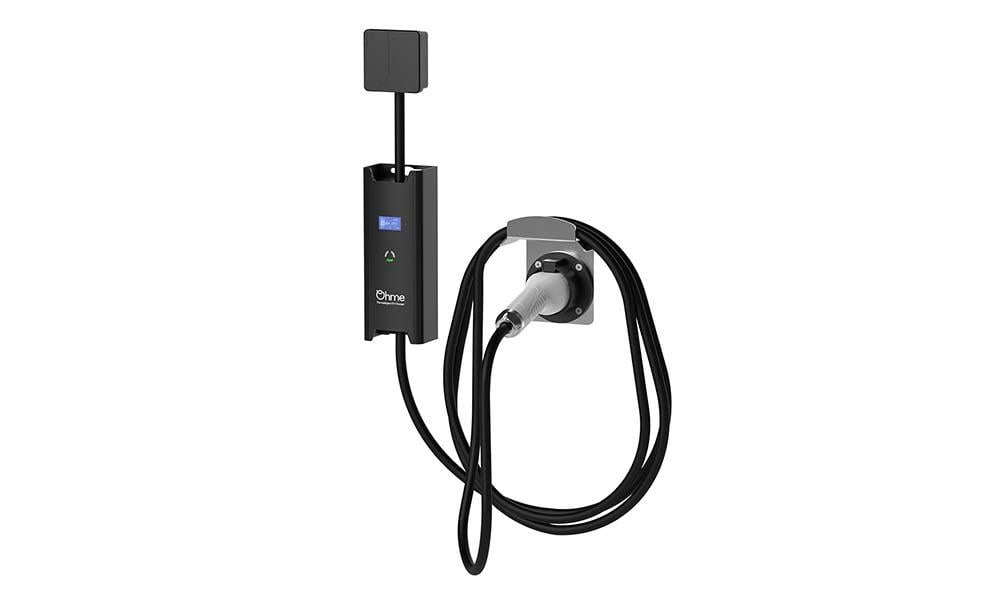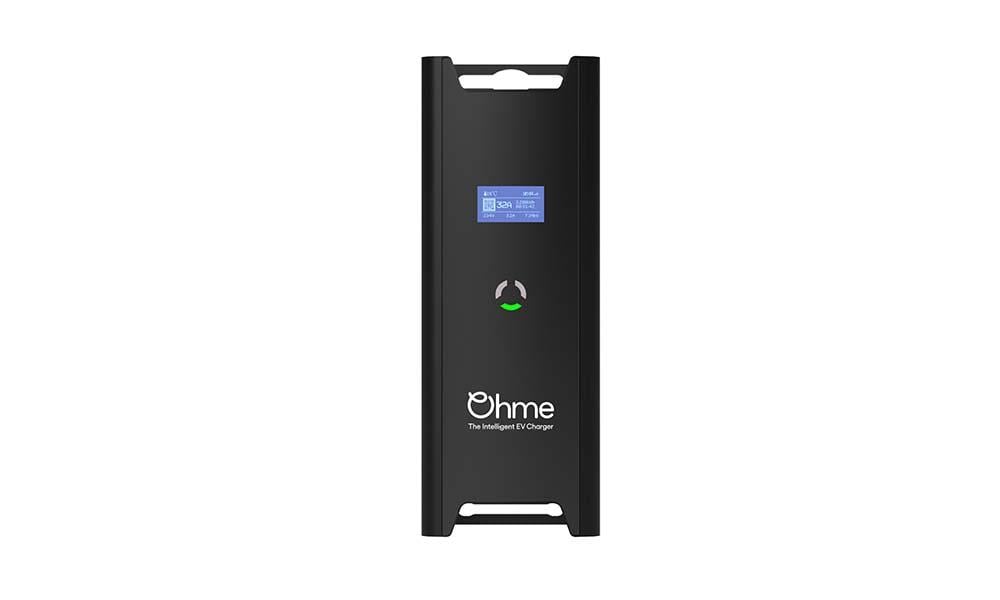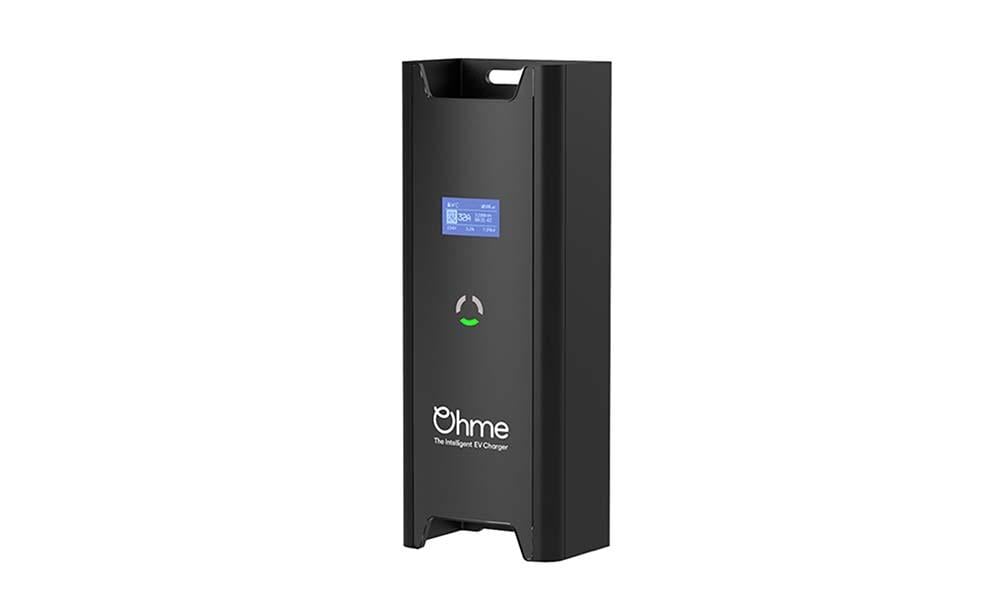 ---
The Ohme Home is one of the most popular, and advanced, EV charging products on the market. But how good is it? Our comprehensive Ohme Home review will help you decide.
UPDATE: Ohme has since refreshed its product range, introducing the brand-new Ohme Home Pro which brings with it a new look and hardware. The Ohme Intelligent Wall Charger has now been renamed the Ohme Home. We're still big fans of the standard Ohme Home since writing this review, but if you're after an EV charger that looks more modern but retains the same great Ohme software and features then we suggest you check out the Ohme Home Pro page right here.
ORIGINAL REVIEW
Ohme's Intelligent Wall Charger and range of smart cables are the most popular and sought-after EV charging products right now.
Is that popularity well deserved? What is the app really like to use? Read what our editor Danny Morgan has to say about it below or watch our video review:
The charger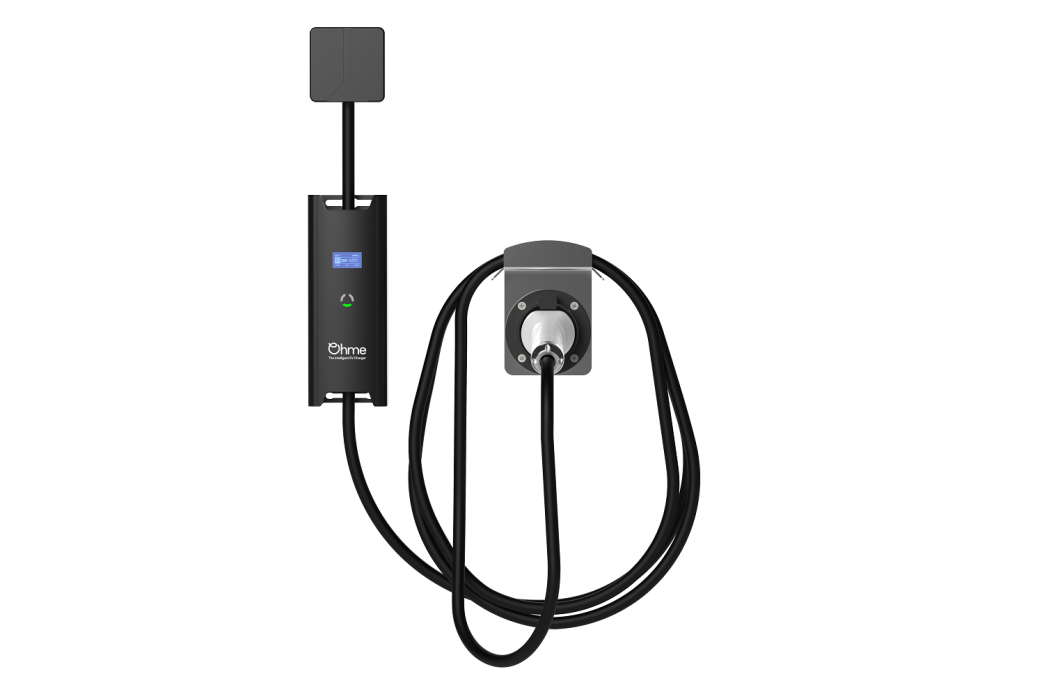 Ohme's range of EV charging products are of a simple design and the same goes for its wall-mounted unit – the Ohme Intelligent Wall Charger.
The device is by no means a bad design, but it is functional and won't be winning any style awards any time soon. Some customers may be put off by the cabling that exits the unit at the top and bottom, which can lead to some out of the box thinking when it comes to cable management – although Ohme does supply a cable holder and holster as standard.
Cable tidiness aside, this does mean the Ohme unit itself is very small at just 239mm by 89mm and only 53mm deep.
The Ohme feels sturdy and has a reassuring amount of weight to it, helping to add to the overall high build quality. The charging gun itself feels particularly good when in use.
The Ohme has a small LCD screen for indicating basic functions, such as charge state, while the front LED lights also show charging status.
One of the best features of the Ohme Home is its 3G/4G connection. Instead of using WiFi to connect to the manufacturer's data centres (and your app), which can be unreliable if your charger is far away from your broadband router, the Ohme uses mobile data. There is no extra charge for this data for now and Ohme currently has no plans to introduce a data fee. This could change in future though Ohme claims this would be a minimal fee.
WEAK WIFI SIGNAL?
If your WiFi signal is weak where you want your charge your car then an electric vehicle charger with a mobile data connection, such as 3G or 4G, could be ideal providing you have a decent phone signal.
EV chargers that use 3G or 4GOhme Home
-
an excellent charger with a fantastic app. It may not be the best looking, but it's one of our best-sellers because it is just such good value for money.
Ohme Home Pro
-
for a little more money you can upgrade to the Ohme Home Pro. It has better hardware while retaining the same great software Ohme is known for.
Easee One
-
featuring both WiFi and mobile data connections, the Easee One has both bases covered.
Let's not forget, the Ohme Home is one of the lowest-cost EV chargers on the market so overall you're getting a high quality product for the price.
There isn't a whole lot more to say about the Ohme device itself as it is its software and app that really sets it apart rather than the hardware.
Super smart charging

I should be clear that the term "super smart" is my own and not Ohme's, but it is the best way I can describe it. All charge points we sell are "smart", but Ohme takes this to the next level by synchronising with your energy tariff so it can automatically charge at the cheapest electricity rates.
If you're on a standard tariff or one with a simple flat overnight rate, then this won't matter so much – although the Ohme will have no trouble with this sort of tariff.
Instead, where it really shines is with the newer "time-of-use" tariffs, such as Octopus Agile, Octopus Go, EDF GoElectric 98 and more. Energy suppliers are increasingly experimenting with new ways of selling electricity as our energy make-up continues to rely more heavily on renewables and our infrastructure changes with it.
For example, Octopus Agile prices change every 30 minutes based on the wholesale price it pays. At its most basic, if energy demand is low but there is lots of supply then prices will be low and vice versa. There are even times when prices are negative and you will get paid to use electricity.
In reality, prices are typically around 3-5p per kWh most of the day and night, except between 5-7pm when they are hover around 20p per kWh.
Taking advantage of these changing prices manually would be a nightmare, so the Ohme does it for you. Simply tell it how many miles you would like by what time the next day and Ohme will take care of the rest, charging at the low rates and avoiding the expensive ones.
Combined with the right tariff, Ohme reckons you could save up to £300 per year compared with a standard variable tariff. I've even seen some EV driver running costs run as low as 1p per mile compared to more than 15p per mile for many petrol cars.
Compare EV energy tariffs
Save £100's on your home charging costs by switching to the right EV energy tariff
The app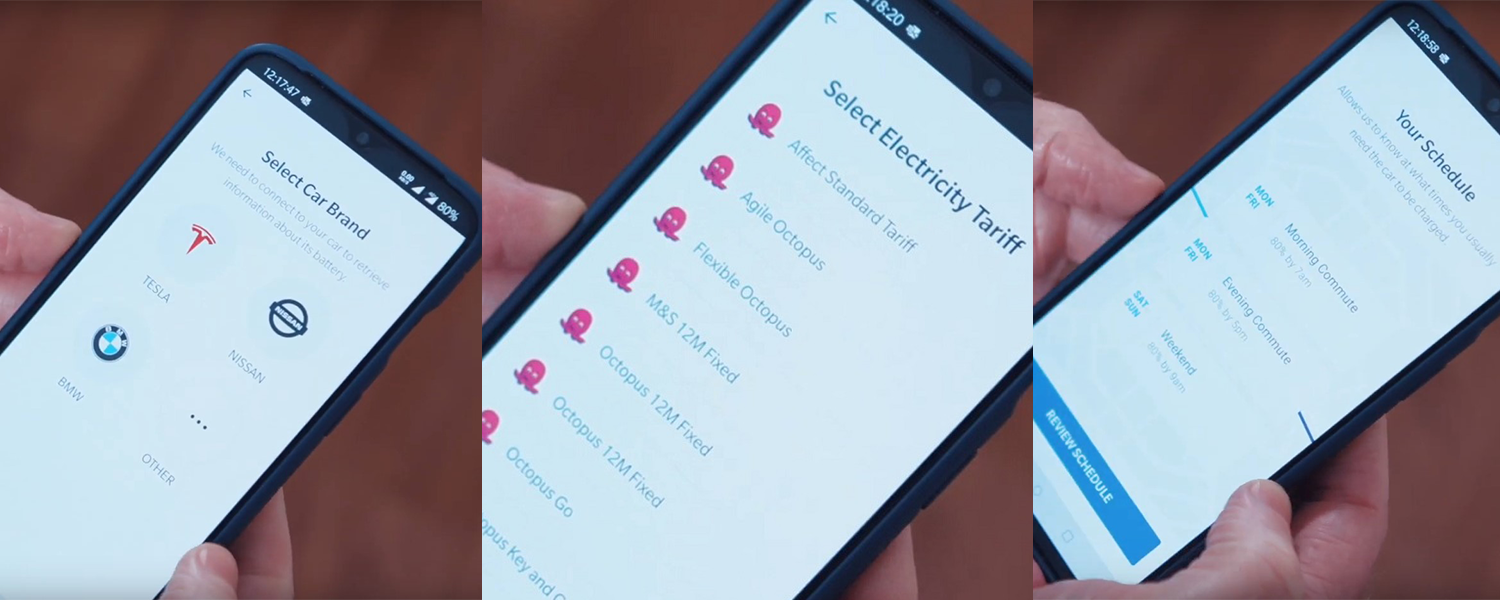 Ohme's team work incredibly hard to bring new features to the app and are continually improving it. That is one of the great things about Ohme - their product constantly evolves, so the product you buy now could well be even better in 6 or 12 months time. Make sure to follow Smart Home Charge and Ohme on Twitter so you get the latest updates about the Ohme app.
Using the Ohme app is a tale of two stories. On the one hand, it is incredibly intuitive and simple to set up your car, energy tariff and your first schedule.
On the other, there are a host of advanced settings and features that let you tinker and optimise your charging schedules.
You could set up one charging schedule and leave it at that. The Ohme will do this with ease. But to make the most of the Ohme's intelligent software, there is a need to tinker with some settings.
These settings aren't exactly hard to find, but they could be much more obvious. Things such as the price cap setting become particularly important if you want to set a hard price limit for charging, and very handy if you're on a time-of-use tariff like Octopus Agile, so it would be nice if options like this were front and centre.
At this point, it's worth asking yourself three questions?
Do you intend to use the charging app often?
Do you want access to some advanced features?
Do you have a time of use tariff, such as Octopus Agile?
If you answer "Yes" to any of the above, I would still recommend the Ohme because the cost benefits outweigh any user experience issues. If, on the other hand, you just want to plug your EV in and very occasionally dip into a charging app with a simple interface, then the Wallbox Pulsar Plus may be a better bet for you in this price bracket.
Ohme's support team really is fantastic, though, and they will always be on hand to help you set things up. So, if you're willing to learn along the way to save money on car charging, then go for it. You can reach them by email at [email protected]
Summary
Put simply, if you want to save money, make the most of cheap electricity prices and you don't mind a slightly more fiddly app, then pick the Ohme Home or Ohme Home Pro. It's a low-cost charge point with one of the most advanced pieces of software on the market behind it.
The best alternatives to consider are the Simpson and Partners Home 7 and Easee One.
Want to see more reviews like this one?
Check out the reviews section of our website to find in-depth reviews on chargers, apps and accessories