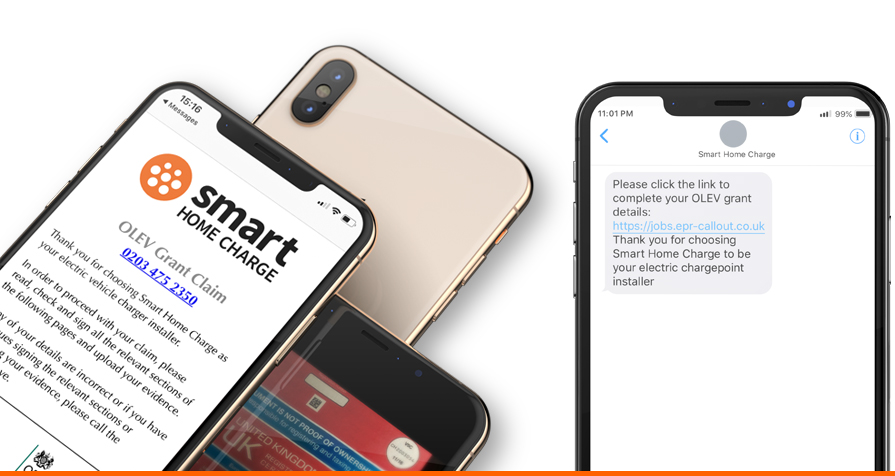 What is the Electric Vehicle Homecharge Scheme?
4th Apr 2019 Smart Home Charge
---
The Government-backed OLEV grant (also known as the Electric Vehicle Homecharge Scheme or 'EVHS') offers drivers of electric vehicles up to £500 off the total cost to install a home charger.
The best method for electric vehicle charging is to have a charge point installed at home and charge overnight or when you electricity rates are at their cheapest. There is grant funding available to help with the overall cost of a charge point installation - the Government OLEV (Office for Low Emission Vehicles) Grant which we explain in more detail below and the Energy Saving Trust Grant (for Scotland residents only).
Subscribe to Smart Home Charge on YouTube for more tips, advice and reviews.
The OLEV Grant is currently available for a limited time and for the majority of plug-in EVs. You can claim for one EV charger per eligible vehicle and up to two per household.
The Electric Vehicle Homecharge Scheme is managed by the Government OLEV department and was set up to encourage drivers to move over to cars with lower or zero CO2 emissions such as plug-in vehicles or a fully electric car. A home charging point is a key part of living with a plug-in or fully electric vehicle and the Government Grant is designed with these vehicles in mind. You can find out what vehicles are eligible here.
How do I claim the OLEV grant?
Applying for the OLEV Grant using our OLEV Form Filler software is the simplest and easiest way to save you up to £500!
Smart Home Charge will do all the hard work for you and it

takes no more than 2 mins

of your time with our bespoke software system!
We will ask you some basic questions and complete the application form over the phone on your behalf. We then send you a text link and email where you take photos or attach photos of your vehicle documentation - then simply digitally sign the OLEV form and that's it... done!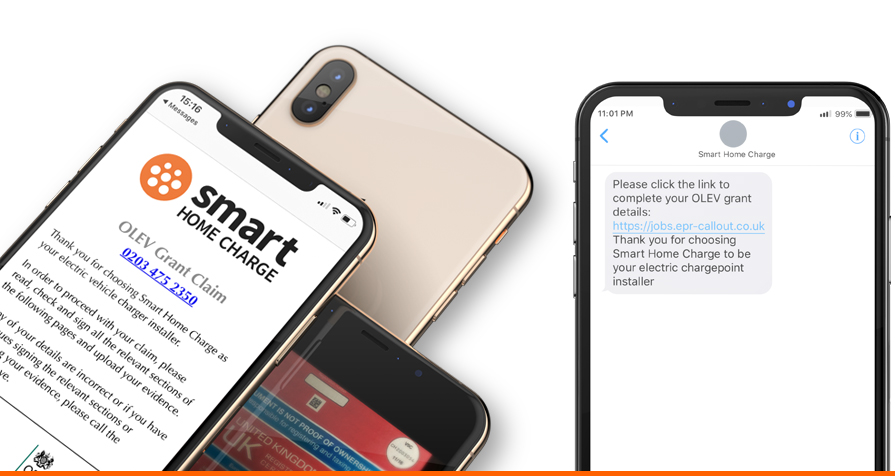 Eligibility checklist for OLEV
To qualify, you must have the following:
Off-street parking
Your EV charge point, vehicle and installer must be OLEV approved
You have usage of the vehicle for a minimum of 6 months
Your plug-in EV was purchased after 1st October 2016
The date of installation must not be more than four months ahead of the date of delivery or date the customer becomes the registered driver of the electric vehicle
From July 2019 - Charge Points must be Smart and Connected Units