Need Help Choosing an EV Charger?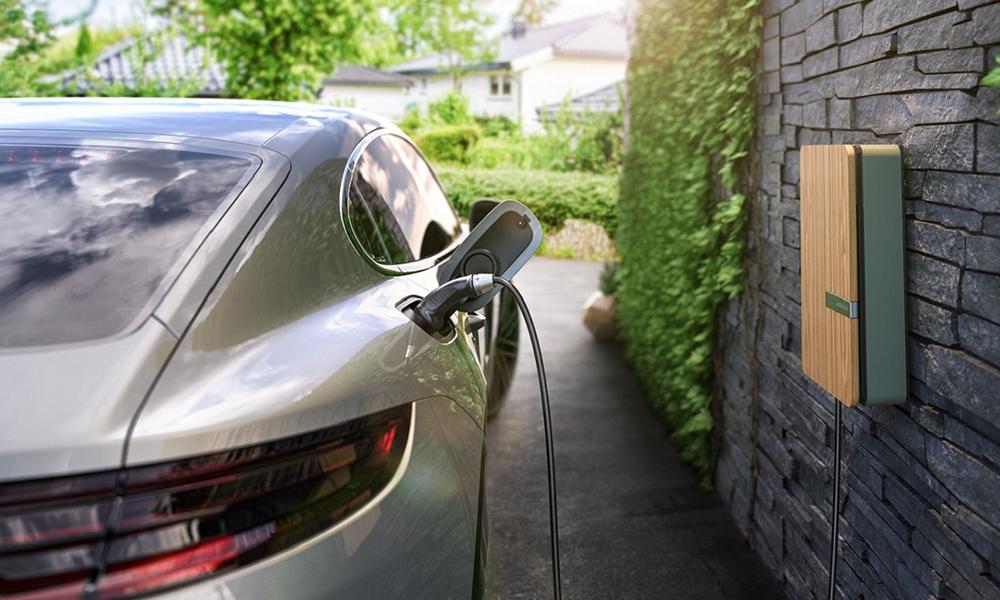 If you're new to electric cars and the world of electric car charging, then you might be a little unsure where to start when it comes to choosing an EV charger for your home.
In other words, you know your car runs on electricity and you know you need to charge the battery in it, but you don't really know which electric car charging point to choose.
So, here are some pointers.
Use our electric car charger tool
We've created a tool at the top of this page to help you get started when it comes to choosing a charger for electric cars.
It is designed to get you thinking about the features you might want in a car charger point at home, such as Wi-Fi for connecting to your smartphone or including a charging cable as standard.
Choose from the most common EV charger features and our tool will narrow down your options. At the very least it will help you understand which products do what.
What should you look for in an electric vehicle charge point?
There are lots of different features available on home electric car charging points, so it can seem baffling at first. We have a handy guide on How to Choose an EV Charger, which offers plenty of tips and advice when it comes to choosing your first electric car charger for your home.
If you find it all a little overwhelming, then start with these basics.
[Tip] Most customers go for something in the middle that has some extra features or quality but doesn't break the bank. The Ohme Home Pro, Wallbox Pulsar Plus, Sync EV. and Easee One are our best-sellers and are great options for the majority of people.
Price
It's important to decide roughly how much you're happy to spend on a charger. We say "roughly" because your final installation cost can only be determined once you've completed a remote Online Site Survey with us – things like the distance between your power supply and where you want the charger will affect the cost of installation.
However, you can find the "from" prices for our EV chargers by browsing our product page or by using our comparison tool.
These are guide prices, but it's worthwhile choosing which price bracket you're happy with. Do you want a no-frills product with a lower starting price or are you happy to pay more to get a better quality product?
The Essentials
There are some basic things you'll want to choose in any electric car charger for the home. Ask yourself these questions:
Do you want your home EV charger to look good on the wall?
Your electric car home charger (sometimes called a wallbox) will be on display for others to see, depending on where you park and want it installing on the wall. It's up to you, but many customers want something that is stylish to suit the look of their property, such as the Easee One, or want a product that is quite small and discreet like the Wallbox Pulsar Plus or Sync EV.
Do you want the charging cable permanently attached or not?
There is one major difference between most wall chargers and that's whether they have a charging cable attached to them or not. Some prefer the cable attached (known as "tethered" chargers), a bit like a petrol pump, as it can be more convenient. Others prefer the socket only or "untethered" versions – these offer a little more flexibility as you can source your own charging cable while some customers think they look neater when not in use because there is no cable on show. If you don't know which to choose, then the Easee One is a great option here as it's capable of being used as both tethered and untethered.
Connectivity and app features
Now you may be wondering why on earth you need a car charger that has Wi-Fi or an app. Well, electric car chargers can do more than just supply electricity to the battery in your EV.
Some common smart electric car charger features include:
Scheduled car charging – choose when charging starts and stops for your vehicle. Useful if you have cheaper electricity prices overnight, for example.
Charge history – some charger apps show you how much energy you've used to charge your vehicle as well as an estimated cost.
Remote lock/unlock – other products allow you to "lock" your charger via your phone to prevent unwanted use.
These are just a few examples of the features available on smart EV chargers, but to do this they need a way of communicating with the app on your phone where the main controls are usually located.
Most chargers use your home Wi-Fi to do this, while others use mobile data (like your phone does) for their internet connection and therefore communicate with the phone app.
There are other neat features, so take a look at the tool above or use our EV charger comparison tool, and have a think about which ones are important to you.
Other features
If you're after a product that just charges your car, then all smart chargers will do the trick and it's a case of choosing based on price and style in most cases.
But there are some electric chargers for cars that have unique features, which could be more important to you.
Use the tool at the top of this page to discover these products, but some examples include:
Built-in earth protection – some car charger points include earthing protection and therefore avoid the need for an earth rod to be drilled into the ground at your property.
Solar – a handful of products on the market can take surplus solar energy (if you have solar panels) to charge your car. If you don't have solar panels yet, then it's important to weigh up the cost of installing them versus how much you will actually save in electricity.
Finance – Smart Home Charge offers finance on some of our car chargers to help spread out the cost of purchase and installation.