What is ULEZ and how will it affect me?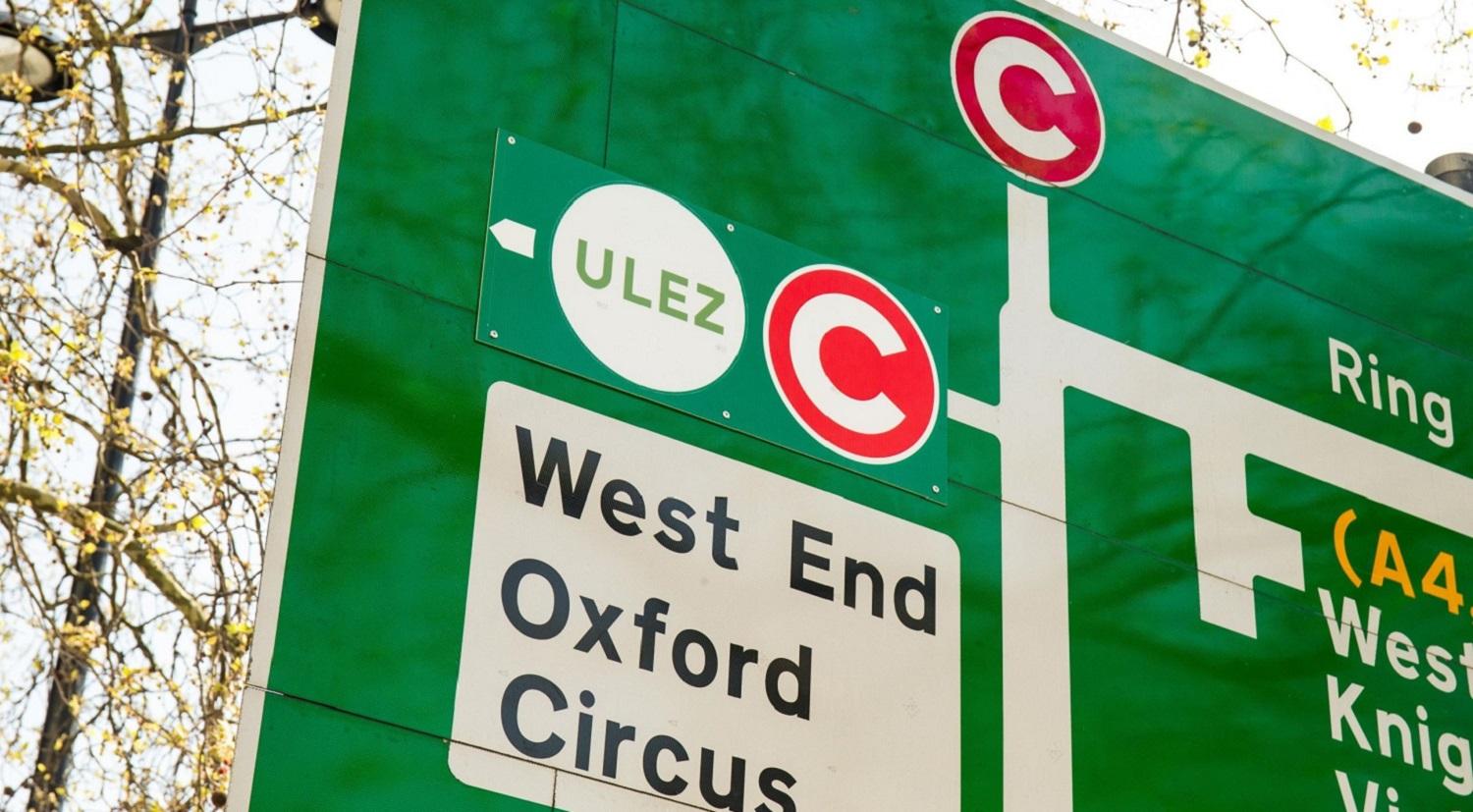 The UK Government has ambitious plans to be net zero carbon by 2050. It's a laudable aim, but to achieve this will require some radical changes. We asked new and used car search website Lookers to explain how some of these changes will affect drivers.
The car will be a central component of any new environmental policies designed to transition the UK to a net zero carbon economy. While autonomous vehicles offer the possibility of reduced car ownership in urban environment, the fact remains millions of us drive a car today and will do so for the foreseeable future.
Various schemes and incentives have been launched to encourage drivers into more environmentally friendly cars. One such scheme is the Ultra Low Emission Zone (ULEZ) which is in effect in central London as the UK government plans to eliminate the sale of new diesel and petrol-powered cars by 2040.
What is the Ultra Low Emissions Zone (ULEZ)?
To travel in the ULEZ, your vehicle will need to meet a new, tighter exhaust emission standard. Failure to do so will see you incur a daily charge if you want to travel inside the ULEZ. In some ways, it's very similar to how the London congestion charge operates.
The introduction of an Ultra Low Emission Zone is intended to help improve the air quality in central London. Currently, air pollution is one of the biggest challenges the city is facing and, as road transport is the biggest source of the health-damaging emissions in London, the government is tightening its rules regarding the vehicles on its roads.
The ULEZ started on 8th April 2019, with the area expanding on 25th October 2021. This expansion will see the zone include the inner London area.
How will ULEZ affect you personally?
Firstly, it will only affect you if you drive into a ULEZ-designated area. Obviously if you avoid it altogether then you avoid any chargers. Of course, this isn't always possible and we expect the ULEZ to start making appearances in other cities if it's deemed successful in London.
If your car doesn't meet the ULEZ criteria, you'll face a £12.50 charge each day for entering the zone. This charge runs every day of the year too. Generally, if you own a petrol car that was registered after 2005, it will meet the ULEZ standards. If you own a diesel car, it's normally those registered after September 2015 that will be exempt from the charge.
If you own a van, minibus or specialist vehicle, you'll face slightly different regulations than those in a car. Minimum emission standards are:
Petrol: Euro 4
Diesel: Euro 6
Petrol models sold from January 2006 should meet these standards, as too should diesel vans which were sold from September 2016. Like cars, the daily fee for those which don't meet the standards is £12.50.
Motorbikes and mopeds also carry the same cost for failing to have a model that meets the standards. Generally, motorbikes, or similar vehicles, will reach the required Euro 3 standards if they were registered with the DVLA after July 2007.
The cost rises considerably for lorries, coaches and large vehicles that aren't up to the required standard. Any that don't meet the Euro VI standards (usually those registered before 2014) must pay a daily charge of £100.
It's important to note that these costs are in addition to any applicable Congestion Charge. You can find more information on Transport For London's ULEZ page.
Who is exempt from ULEZ?
There are some exemptions from the ULEZ charge.
"Sunset period"
If you live within the boundaries of the ULEZ, you'll receive a 'sunset period'. This entitles you to a full discount of the charges, so you have more time to change to a vehicle that meets the required standards. This discount will run until 24th October 2021. After this time, residents must pay the full charge.
Also benefitting from a sunset period are drivers with a disabled or disabled passenger vehicles tax class. Their exemption runs until 26th October 2025, unless their vehicle changes its tax class. Blue Badge holders, however, must pay the charge from its introduction date.
Exempt vehicles
If you own a historic vehicle and it has historic vehicle tax, you'll be exempt. This is the case unless the vehicle is used commercially. Agricultural and military vehicles are also exempt, as are certain types of mobile cranes.
Of course, we shouldn't forget that electric vehicles are also automatically exempt because they are zero emissions. In addition, electric vehicles have zero per cent car tax currently, making them a great choice for urban areas especially.
How will ULEZ change in future?
While the ULEZ may be an issue for drivers of older cars, it's important to remember that it has been designed to help improve air quality and, ultimately, our health.
It's clear that the government is aware of the issue that pollution from petrol and diesel cars is causing – while there are no concrete plans for changes to the ULEZ or expansion, it's entirely possible that other cities will implement the scheme and it could become stricter in the future.
This may mean it is worth considering a newer vehicle with better emissions ratings. While electric cars have zero emissions and a range of other benefits, such as lower running costs and great acceleration, plug-in hybrids such as the Volkswagen Golf GTE or Mitsubishi Outlander PHEV are a good blend between fully electric and petrol or diesel.
Tip: Why not try an electric car without actually buying one? Just download the Jaguar GO I-PACE app, which uses your own driving data and "pretends" those journeys were in an EV, giving you information on cost and number of charges along the way. Check out our video on it below.