Plugged In - Dr. Susanne Koblitz and Andreas Atkins of IONITY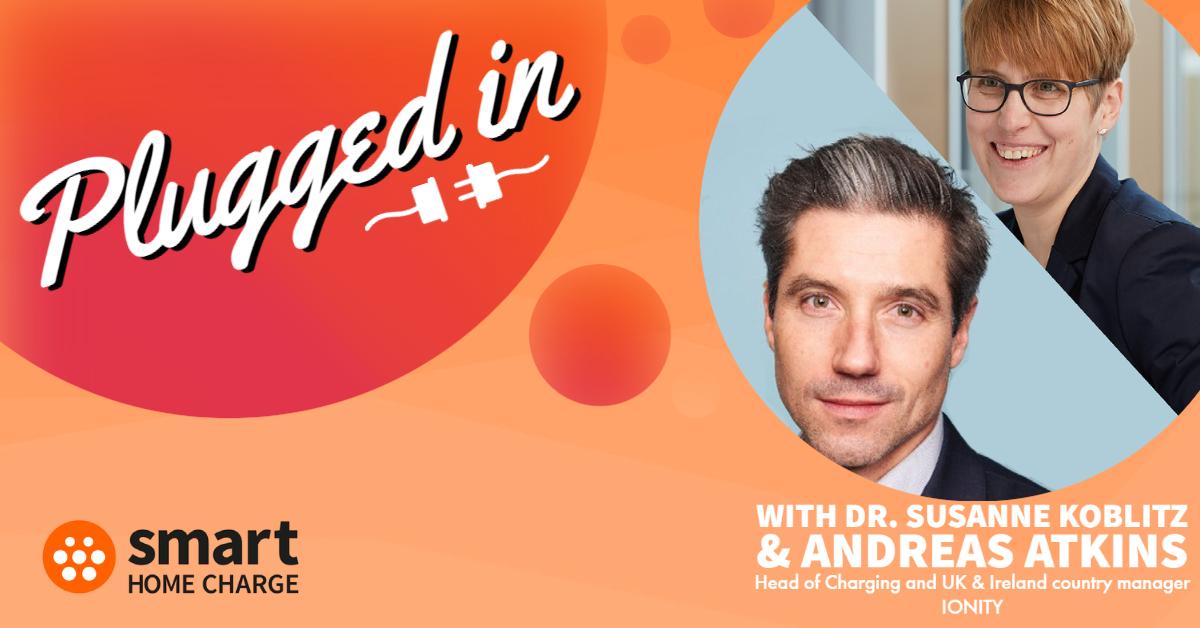 As electric vehicle (EV) sales continue to accelerate, more focus is turning to the charging infrastructure at home, close by or at work, supported by the ability to reliably and rapidly charge your car on longer journeys.
The Government's Rapid Charging Fund (RCF) of £950 million is looking to help transform the power needed to make it so you can stop at motorway services, grab a coffee, take a 15-minute comfort break and then be on your way.
IONITY was established in 2017 with the specific aim of introducing ultra-rapid 350kW chargers for EV drivers taking big road trips.
The business is now operating across 24 countries in Europe and the UK is one of its primary markets. There are now 410 IONITY charging stations across Europe and there are currently 17 hubs already in the UK.
Andreas Atkins, IONITY UK and Ireland country manager, said: "The ambition is to increase this to 30 hubs by the end of 2022, then to 50 in 2023 before ramping up to 80 by 2025.
"Each of these hubs includes banks of between six, 12 or 18 ultra-rapid chargers in each location."
IONITY is owned by a group of car manufacturers including BMW Group, Ford Motor Company, Hyundai Motor Group, Mercedes Benz and the Volkswagen Group.
However, the charging network and new technological innovations have been established for all EV drivers, regardless of the car brand. Nissan, Renault and Volvo have already signed deals for EV drivers to use the IONITY network.
Get £5 free charging
Get £5 worth of free charging at Electric Universe supported charging networks when you sign-up using our link
Charging and ballroom dancing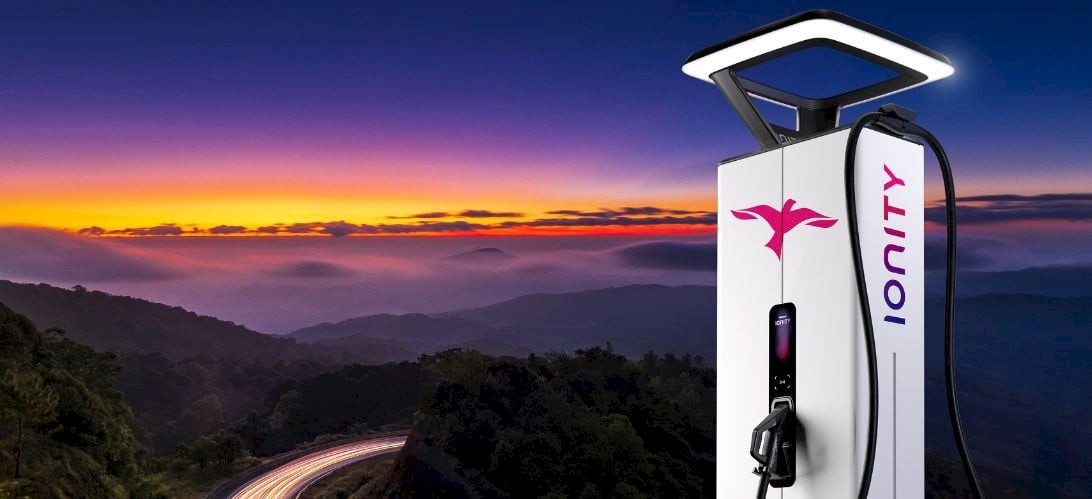 One of the big areas IONITY has been working on is interoperability to make sure all EV drivers can access, charge and pay for their charging at any charge point.
Dr. Susanne Koblitz, IONITY head of charging technology, describes the car and charging station working together as a bit like ballroom dancing.
Koblitz said: "You have two partners which might not have met before, but they know the steps and they can still dance together. We have a big test centre in Munich and we're inviting car manufacturers to collaborate."
IONITY's answer to making charging as simple and convenient as possible is Plug and Charge, a technology that allows EVs to store payment details allowing drivers to automatically pay for charge sessions automatic as soon as they plug in.
This technology essentially means your EV can store your payment details so payment for the charging session is automatic so all you need to do is…plug-in and then charge.
There are no credit, debit or RFID cards necessary as all the details are stored securely in the car.
Charging contracts are read directly from the car and protected by digital certificates.
The charging process only starts after successful authentication. Billing is also automated with all the necessary information being stored in the vehicle's on-board system.
All of IONITY's charging stations feature Plug and Charge functionality.
Currently, the Porsche Taycan, Ford Mach-E and Mercedes EQS are all compatible with Plug and Charge, but Koblitz expects all new EVs to be compatible in the next couple of years.
She said: "We're in close collaboration with our shareholders on adding more vehicles, but it also goes beyond that.
"It's very important that we don't just focus on our own shareholder vehicles, but we also have an open dialogue with car manufacturers beyond that group."
In fact, Koblitz explains that most EVs from 2017 onwards should have the potential to include functionality to work with Plug and Charge.
The key is whether the EV has the ability to store a digital certificate.
Koblitz said that if car manufacturers have already foreseen the need for digital certificates, the functionality for Plug and Charge would just require a software update either over the air or at the dealership.
She said: "There is that first hesitation that IONITY belongs to rival car manufacturers, but we're a very competent team and clear on the role we have.
"It usually doesn't take long for other manufacturers to start collaborating with us."
Compare rapid charging costs
Compare the charging costs of the UK's most popular rapid charging networks using our rapid charging cost comparison tool,
Is contactless the way forward?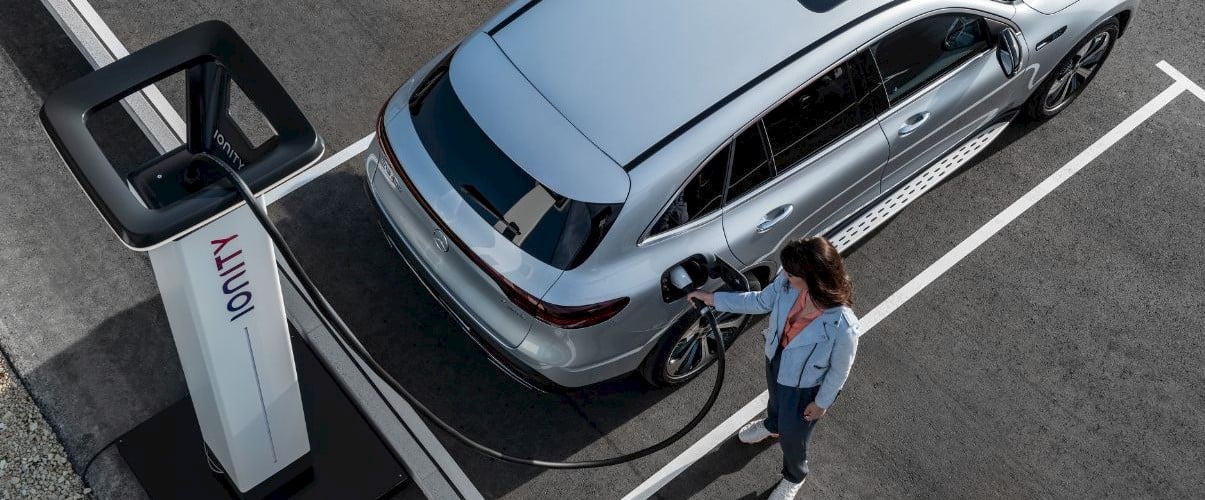 The UK government's preferred method for payment for rapid charging at the motorway is for contactless. This is where customers don't have to be registered with any particular charging network, but can use their credit or debit card to tap and pay after a rapid charging session.
While Koblitz acknowledges that contactless payments with bank cards do provide an element of freedom, she doesn't think it offers the best value or customer experience.
IONITY offers two charging subscription options - IONITY Direct and IONITY Passport. Direct pricing is approximately 0.69p per kWh with no monthly fees.
Passport is priced at around 0.35p per kWh, but there is also a £16.99 per month subscription charge with a minimum 12 month contract.
Koblitz said: "Ad-hoc pricing on the motorway is usually more expensive and we think technology like Plug and Charge offers a higher level of comfort and useability, even compared with contactless.
"I'm not convinced that contactless will have a large share of transactions in the future."
The biggest challenge facing rapid charging

Atkins sees the biggest concern facing the future of rapid charging infrastructure as the ability to get enough power to each location to cater for more and more EV drivers topping up.
The locations IONITY is operating in are more remote and there is a need for greater power.
This is where the nearly £1bn RCF comes in to help with upgrades and bring more power to motorways and major A-road locations.
Atkins said: "The RCF is going to be a big help but commercially and even technically it's going to take a bit of time over the next two years to make those upgrades.
I think we'll continue to see EV demand outstrip the availability of rapid charging infrastructure over the next two years.
But we're in a transition period and 18 months might feel like a long time, but we're in a transformative stage over the next decade.
The power issue will be resolved within the next couple of years and we'll be able to very quickly ramp up the number of ultra-rapid chargers available to drivers."
Autonomous charging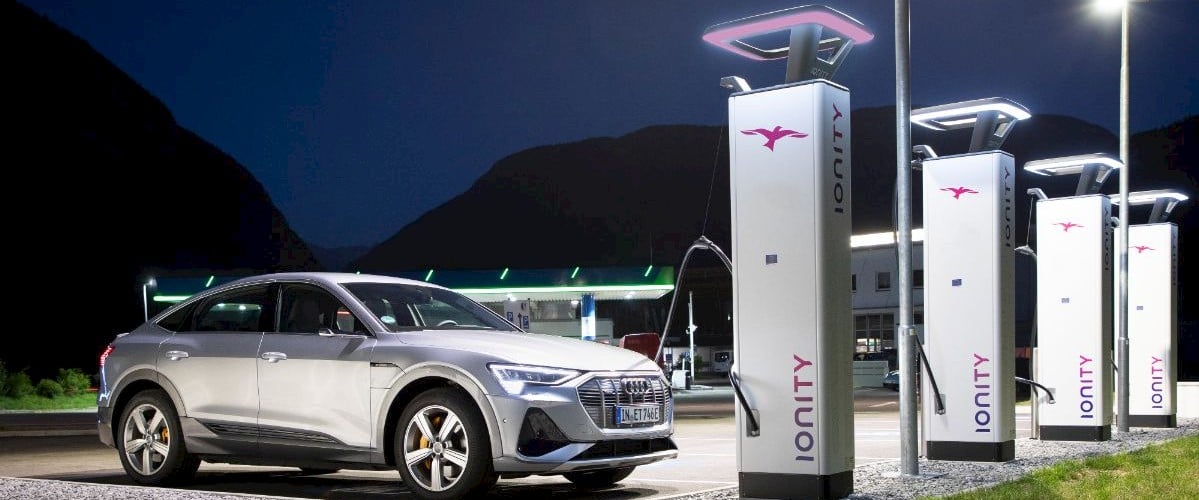 The next big thing IONITY is excited about and actively working on is introducing autonomous robotic systems to handle automatically connecting vehicles, without the need for any human intervention.
Koblitz said: "With autonomous driving the vehicles will be able to park and charge automatically while you're having lunch.
It's going to be really important for accessibility too. We're trying really hard to make our chargers as accessible as possible, but introducing autonomous charging will make things even easier in this regard.
For higher-powered charging, wireless charging is not really an option. It's going to be done using robotic systems that will handle the charging connection automatically."
Ramping up charging speeds isn't something Koblitz is as excited about. She explains that when IONITY first started, the parameters of being able to add 185 miles of range in 15 minutes was the goal from the start.
She added: "I don't see a lot of discussion of going higher than 350kW or beyond.
However, if it appears there is a need we will be there working on it and upgrade the network as needed."