Plug & Charge: What is it and is it the future of EV charging?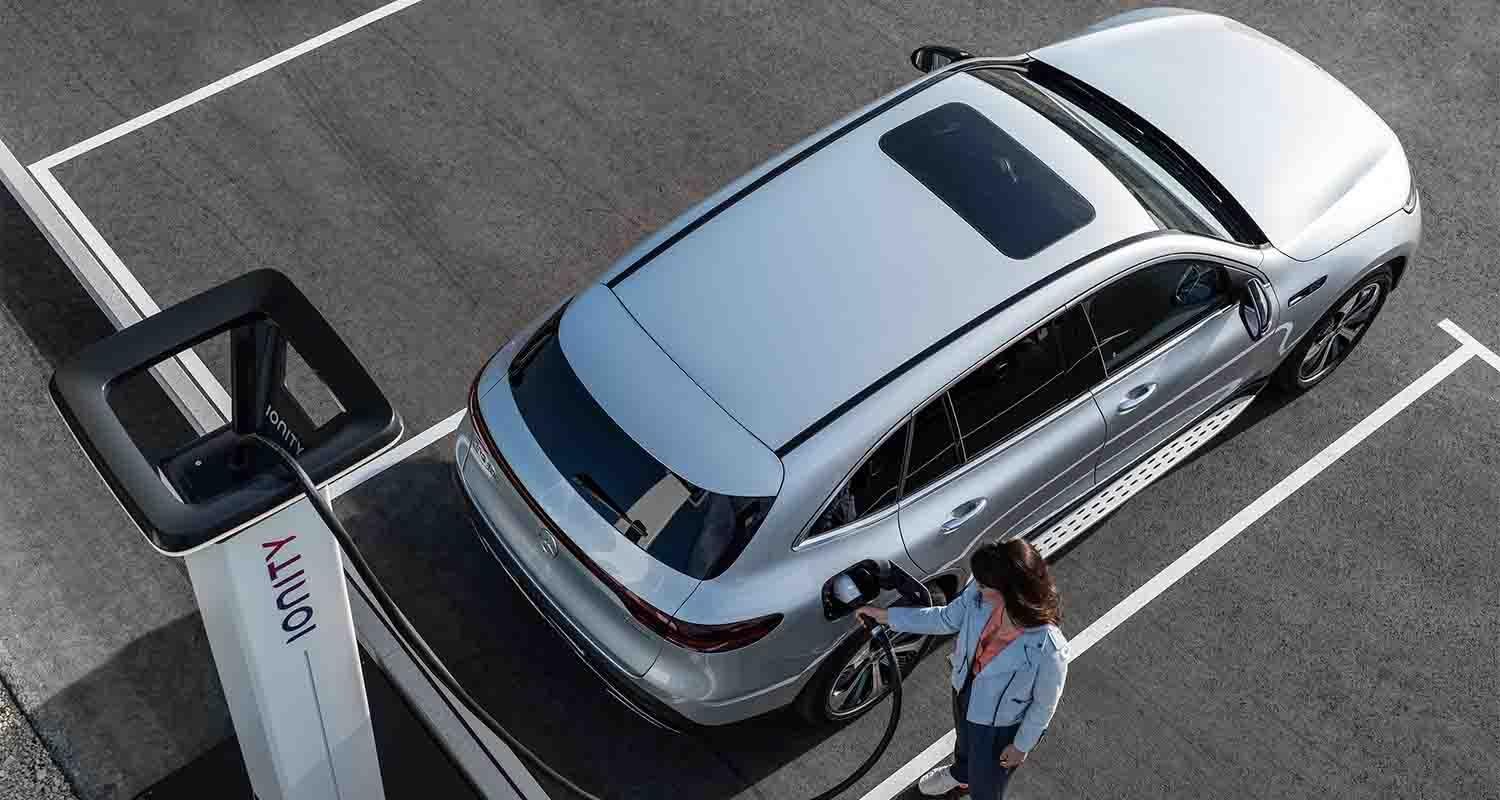 Plug & Charge is part of a new standard that offers a future-proof way to offer seamless electric vehicle (EV) charging.
This technology essentially means your EV can store your payment details like a digital wallet, so payment for a charging session is automatic and all you need to do is…plug-in and then charge.
There are no credit, debit or contactless (RFID) cards necessary as all the details are stored securely on the car.
Pay & Charge smooths out some of the friction when looking to charge on the move and also meets the UK government's desire to simplify everything to do with owning, operating and charging electric vehicles.
Abigail Burrell-Rann, Octopus Electroverse communities manager and Matt Penny, senior backend manager both believe Plug & Charge will play a big role in the future of public electric vehicle charging.
In a joint interview with Smart Home Charge, they said: "While electric vehicles using charging apps and other transactional processes of starting a charge can be very efficient, the ease-of-use factor that comes with Plug & Charge means that these methods would soon become backup options.
"Of course, for Plug & Charge to become the dominant charging method would depend on the mass adoption and implementation of Plug & Charge across the public charging infrastructure."
How will Plug & Charge benefit drivers?

The biggest benefit to drivers is simplifying the process of electric car charging.
Just like the name of the technology says on the tin, electric vehicle drivers can just plug in and charge.
This should eliminate any of the faff around registering for dedicated cards, networks or having the right cards. Although there are now solutions available where only one charge card is needed to access multiple charging networks.
When fully implemented across all charging infrastructure providers, it will mean no payment cards, no Chip & Pin, no apps and no paper receipts necessary when charging electric vehicles.
The Plug & Charge technology is sophisticated enough so each EV is linked with a billing account that can be for personal or corporate use, so this should also help simplify the public charging process for personal mileage and business mileage alike.
Paua Tech, an EV charge card and electric fleet software specialist has already demonstrated a Plug and Charge style approach back in 2021 based on a digital handshake that won the business an award from the Department of Transports chief scientific advisor.
This was conducted on a Mer AC charger in a car park in Reading with a Renault Zoe on subscription from Elmo.
Niall Riddell, Paua Tech co-founder and chief executive, said Plug & Charge could become widespread if it becomes more reliable and the set-up is foolproof.
However, Riddell questioned whether that much time will be saved by using Plug & Charge technology.
He said: "The car will still need to be plugged in when using Plug & Charge.
"So the only step that is being removed in terms of saving time is the tap of a card and many EV drivers will wait 20-30 seconds until the vehicle confirms that the charge session has started, so then the incremental time saving doesn't appear to be huge."
How does Plug & Charge work?

Plug & Charge is based on a standard (ISO15118) that enables electric cars and charge point to communicate together.
They do this through the use of a certificate on both car and the charge point which enables both devices to conduct a secure digital handshake to initiate a charging session.
There are alternatives to Plug & Charge, including a rival to the ISO15118 standard, the DIN Spec 70121 also known as "autocharge".
This version of the technology relies on the collection of a media access control (MAC) address from a vehicle and the recording of this to enable an automated digital handshake.
Tesla also has its own proprietary method of starting a charge automatically.
Plug & Charge turns your electric car or van into a secure digital wallet.
EVs have to be built to feature the hardware and software that allows these secure "digital certificates" in order to use this new technology.
When a charge point customer plugs in their EV, the charging session is read directly from the car and protected by these digital certificates.
The charging process only starts after successful authentication. Billing is also automated with all the necessary information being stored in the vehicle's on-board system.
How to install Plug & Charge on your EV

EV owners can check if their vehicle is compatible and register their eligibility for Plug & Charge on the Octopus Electroverse website.
Octopus Electroverse is helping facilitate the roll out of Plug & Charge across its aggregated network of charging operators as part of its mission to simplify public charging.
However, the technology is only currently available to use with IONITY, but other charge point operators (CPOs) are working on introducing the technology.
Those with a free Electroverse account can activate Plug & Charge functionality on their EV.
Part of activating Plug & Charge functionality involves locating and confirming the PCID (Plug & Charge identifier) or VIN (vehicle identification number)/chassis number on your EV.
The VIN/chassis number is a 17-character code found at the bottom of an EVs windscreen on the passenger's side. Alternatively, it can also be found in the V5 vehicle registration document.
Once the PCID has been confirmed by the EV driver, a Plug & Charge certificate is created by the vehicle manufacturer (e.g. VW, Mercedes, Porsche or Ford).
This certificate protects the vehicle and user data during the Plug & Charge process by securing communication through encryption, decryption, and two-way authentication.
The Octopus Electroverse team will then send this certificate for the EV driver to accept and install in their vehicle (via the EV manufacturer app).
Once installed, the Plug & Charge functionality will be ready to use with any compatible charge point.

Are there any public charging points that currently support plug and charge?

Plug & Charge depends on the charge point equipment and the EV.
A Plug & Charge connection can only establish once certain technical requirements and certifications are met.
Due to these requirements, Plug & Charge is currently only compatible with a handful of EV makes and models; and with select Charge Point Operators (CPOs).
In the UK, currently, only IONITY charge points support the Plug & Charge standard.
Fastned has also been operating using autocharge technology in the UK for a number of years.
Gridserve has also been using autocharge technology for over a year.
Automotive and charging station manufacturers, as well as CPOs, all have to agree on a uniform process and interface that provides a secure certificate-based authentication process for Plug & Charge.
Octopus Energy is rolling out Plug & Charge functionality as part of its Electroverse. This network of charge point operators includes IONITY, Mer, Fastned, Shell Recharge, GeniePoint, Osprey, char.gy and more.
Burrell-Rann and Penny said: "Manufacturers, operators and other EV charging companies are investing in Plug & Charge technology, which will make support for this standard more widespread, simplifying the charging experience for EV drivers.
"The second biggest challenge would be ensuring that Plug & Charge is implemented consistently between the Charge Point Operators, vehicle manufacturers and Mobility Service Providers (MSP).
"Consistency and reliability are vital for seamless EV charging."
Are there any vehicles that already support plug and charge?

Currently, the Porsche Taycan, Mercedes-Benz EQS, Ford Mustang Mach-E are the only vehicles that are compatible with Plug & Charge.
Volkswagen Group is also rolling out Plug & Charge updates for its ID.3, ID.4, ID.5, ID. Buzz, ID. Buzz Cargo and the Cupra Born (as long as these vehicles have the latest ID. software version 3.1 or newer).
Porsche, Ford, Mercedes, BMW, Hyundai, Volkswagen Group (VW, Audi, Skoda, Seat etc) and Hyundai are all shareholders in IONITY, which is pioneering the use of Pay & Charge technology.
While all vehicle manufacturers are investing in Plug & Charge technology, it's likely these previously mentioned car brands will feature the technology as a priority in the next 12 to 24 months.
Dr. Susanne Koblitz, IONITY head of charging technology said that most EVs from 2017 onwards should have the potential to include functionality to work with Plug & Charge.
The key is whether an EV has the ability to store a digital certificate.
Dr. Koblitz said that if car manufacturers have already foreseen the need for digital certificates, the functionality for Plug & Charge would just require a software update either over the air or at the dealership.
Where this isn't the case, vehicles will need a hardware update so it's more likely newly manufactured EVs in the future will feature Plug & Charge technology, or the ability to receive an update for it in the future, rather than being retrofitted.
Burrell-Rann and Penny said: "We're dependent on vehicle manufacturers to enable support for their existing vehicles, whether through new iterations of their onboard software or more extensive hardware upgrades.
"Hopefully, these requirements for specific vehicles will become more apparent as more manufacturers implement the Plug & Charge standard.
"We hope that all electric vehicles can soon be upgraded to allow as many owners as possible to benefit from the seamless charging experience made possible by Plug & Charge."
We have a full interview with Dr. Koblitz and Andreas Atkins, IONITY UK and Ireland country manager.
Try our rapid charging cost comparison tool
Find out the cost to charge at the UK's biggest rapid charging networks and compare their prices side-by side.
Will older public charging stations need to be retrofitted for plug and charge?

Some CPOs already have the capability - having already implemented the required software changes and utilising compatible hardware.
However, due to variations in backend systems and charger hardware, other CPOs will likely need at least one (if not both) of the above to support Plug & Charge.
Could cars be retrofitted to be compatible with Plug and charge?

Some vehicle manufacturers have announced they will be rolling out software updates that enable the Plug & Charge capability to older electric vehicles (e.g. those built using the Volkswagen group's MEB platform, built before 2022).