How to use the Mer Charging Network - A complete guide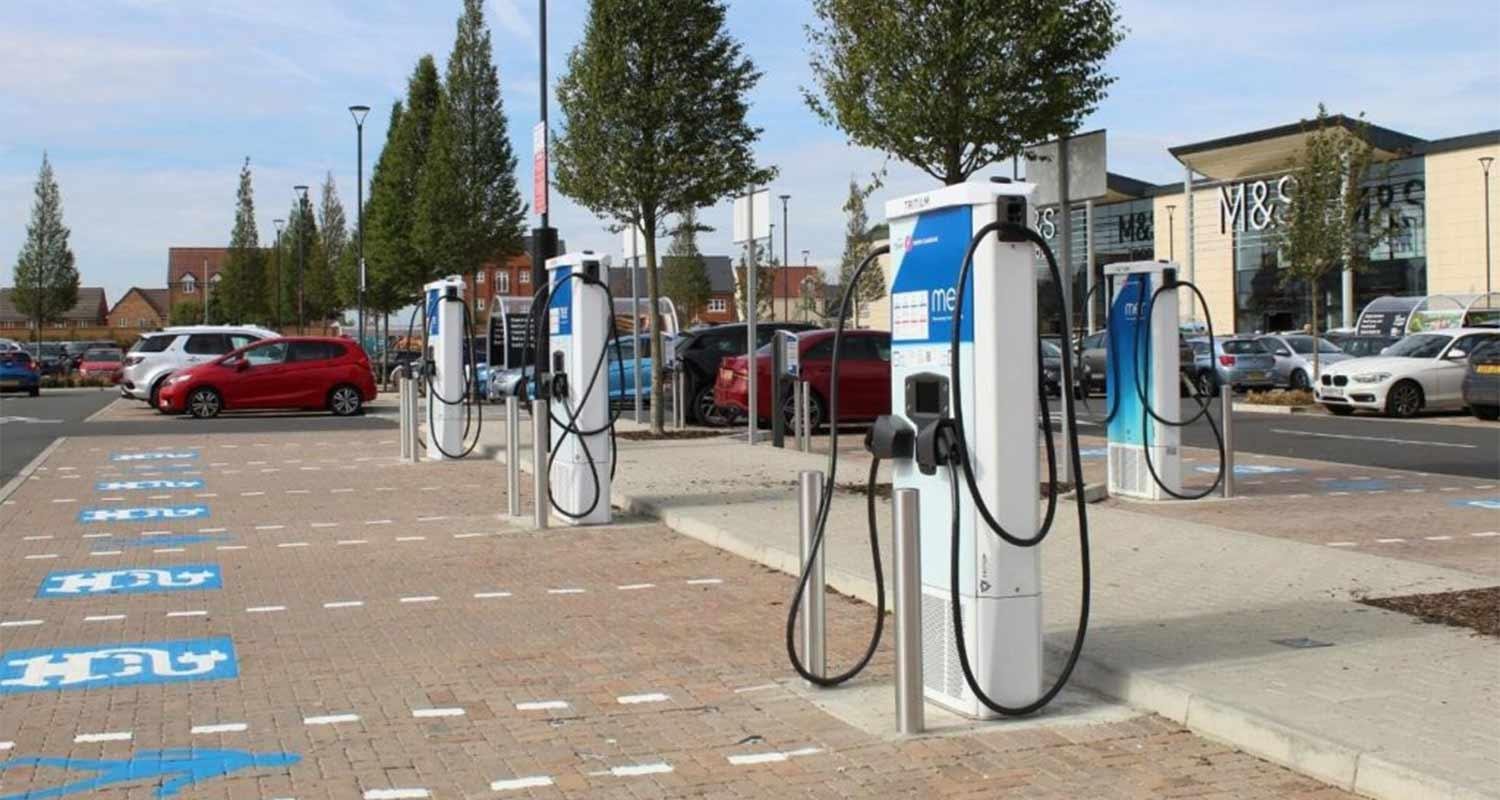 Mer operates a combination of rapid and destination charging points across the country. Here's what you need to know about charging your car using their charge points.
Mer is a European EV charging network owned by a company called Statkraft, a Norwegian state-owned utility company. Stratkraft's mission is to play a leading role in the development of renewable energy and has operated in the UK since 2006. It provides production facilities for hydro-electric power, onshore wind and solar. It also provides grid and energy services, and this applies to electric car charging.
Mer has been in operation in Norway, Germany, Sweden and the UK for ten years, and in 2022 acquired Elmtronics. It has seven years in fleet and workplace electric car charging, as well as home-based electric vehicle charge points.
"Sustainability is a core part of our DNA," Mer says. "Backed by Statkraft's 125-year legacy in renewables, we are taking initiatives to reduce our environmental footprint." As such, Mer's electric car charging points are all powered by 100 per cent renewable energy.
Get £5 free charging
Get £5 worth of free charging at Electric Universe supported charging networks when you sign-up using our link.
Where are Mer chargers located?

EV drivers can find a Mer electric car charger at a fleet location or at a workplace. Mer offers a range of vehicle charging points to the likes of companies and local authorities. It can also support companies with making a company charging point a public charging point, thus bringing extra revenue when staff or fleet electric vehicles aren't using them.
The majority of Mer's electric car charging points are located in London, Surrey, Hampshire, North-West and North-West England and the West/East Midlands, with sporadic coverage in Wales, East Anglia, Kent, Yorkshire and the Lake District, and according to Zap-Map, none in Scotland whatsoever.
How to spot a Mer charge point
If electric car charging with Mer you can spot a charge point via its white box and relatively small size for the Eve and Eve Mini. Rapid charging boxes for electric cars tend to be either wall-mounted or free standing, and white in colour. Bigger machines that allow you to charge your electric car can be white and blue in appearance.
How to use the Mer charging network and app

EV charging with Mer begins with downloading the Connect UK app. You can register with Mer, or choose a pay-as-you-go option. Given the majority of Mer's usage is for fleet or company electric vehicle users, Mer advises using the charging map to find and then start a charging session at a charging point via the Driver Portal. Find the charge point, select it and follow the instructions in the portal.
Mer also offers Charge Cards, which can be topped up with credit. To receive one, you need to register and order one via the Mer app or Driver Portal at a cost of £10, though £5 will be added to your account.
Mer will also be bringing contactless payment to their charging points soon.
Electric Universe customers will also be able to use their provided card in place of Mer's dedicated top up card. Signing up to Electric Universe is free (and in fact, we will give you £5 free charging if you sign up using our link below) and you will be able to access many other charging networks without having to create a dedicated account or download another app.
If you are a registered user, you will have access to your charging history, instant access to charging your electric vehicle and monthly billing.
Electric vehicle drivers can access the Mer Connect UK app via Google Play and the Apple App Store, making vehicle charging very simple.
Get £5 free charging
Get £5 worth of free charging at Electric Universe supported charging networks when you sign-up using our link
How much does Mer cost to use?
For guest users, vehicle charging with Mer costs £0.56/kWh for fast chargers (up to 25kW), while electric car users that can access rapid chargers (50kW and above) the price is £0.72kWh.
Electric car users that have registered with Mer can use its charging points with a discount. Fast chargers are £0.55kWh and rapid charge users can achieve £0.46/kWh. Several local government organisations are offered a discount when using Mer's charging points – there is a list on Mer's website.
Public chargers require a holding charge for contactless and pay-as-you-go sessions. This does not cost the user anything, but will show up as a pending payment. How long this lasts for depends on your bank.
Mer also reserves the right to charge an overstay fee to make sure more people can charge an electric car. A charging unit with an overstay fee policy can be found via the App or Driver portal. If an electric car is attached to a charging unit but is not charging, the EV charging machine can cost £0.05/min up to 22kW between 8am and 8pm, while an EV charging machine that can recharge from more than 25kW is £0.20.
Does Mer support charging cards such as Electric Juice or Bonnet?
Electric car charging is made easier with collaborative efforts with Zap-Map, Shell Recharge, Paul, Octopus Energy, NewMotion and Allstar. This range of charging cards for EV customers in the UK will work on the Mer system.
How fast can a Mer charging point charge my EV?
Mer has a range of electric charger types for electric cars. If your electric car needs power, it really depends on the landowner or business/fleet decisions. Mer offers a range of chargers to its clients, from the Mer Eve Mini and Mer Eve (3.7kW-22kW) that offer AC fast charging for electric cars.
Rapid charging options are available with a 25kW Wallbox and a DC Rapid Charging option that allows for 50kW to 300kW charging, with options for CCS-only, CCS-dual and CCS+CHAdeMO dual outlets.
Mer also offers the Easee One home charging setup, and will soon be launching a Hevo Wireless Charger, that allows electric cars to be charged at between 2.3kW and 8kW, and be connected directly to the grid or DC source.