Six reasons to install a home EV charger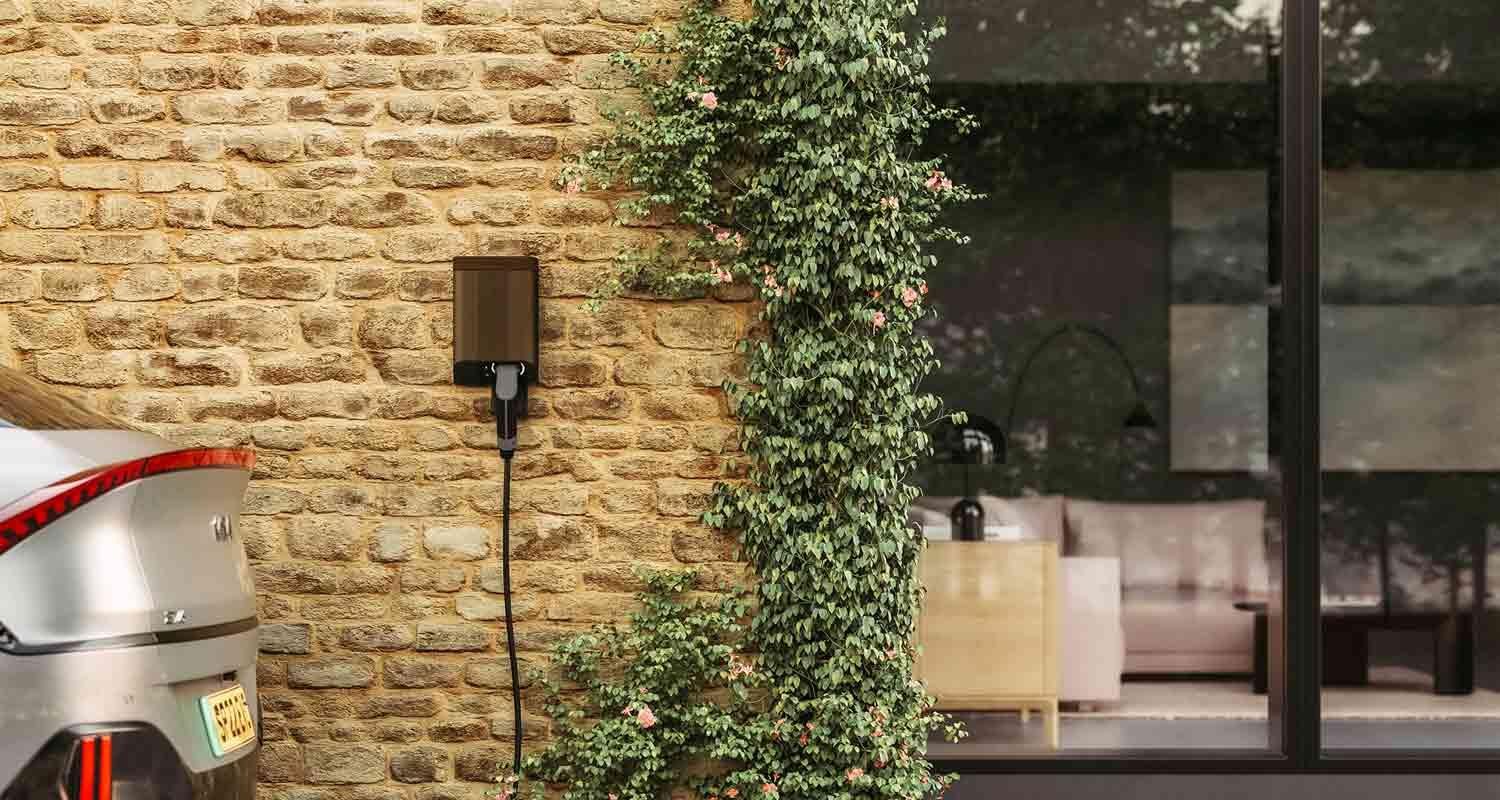 Smart Charging at home is becoming a necessity as EV sales continue to rise.
According to heycar.co.uk, the number of new electric car registrations in the UK has increased from 15,510 in 2018 to 190,727 in 2021.
With the EV ball well and truly rolling, home charging has been realised to be the most convenient method of refuelling an EV, meaning that EV owners don't need to go out of their way to charge up on their journey.
Charging an electric vehicle at home also allows the driver to control when the car is charged and monitor energy consumption.
In this article, we will look at six benefits of smart charging at home and explore the convenience of having a home charger.
Faster charging

While it is possible to charge your electric vehicle using a typical 2.3kW three-pin socket, doing so is very inefficient.
For example, a Tesla model 3 Standard Range Plus will over 24 hours to charge from zero to full on a standard three-pin socket.
A 7.4kW home charging point on the other hand will do the same zero to full charge in around eight hours.
EV Smart Chargers Can Help You Access Off-Peak Charging Rates

It is known that driving a mile in an electric car is already cheaper than a fuel car.
However, to ensure the cost is kept at a low rate, installing a smart EV charging system allows the driver to choose to charge their vehicle at a time when electricity costs are lower.
This tends to be overnight.
Therefore, having a Smart Home Charger allows you to access and more easily use energy tariffs that have off-peak rates.
For example, Octopus Energy has a special tariff for EV drivers called Intelligent Octopus, that offers a rate of 10p per kWh between the hours of 11:30pm and 5:30am.
Charging a Tesla Model 3 from zero to full using the off-peak rate of this tariff would work out to around £5.30 per full charge.
Compare EV charging costs
Get a charging cost comparison of EV energy tariffs and public charging networks using our all-in-one cost to charge comparison tool.
Charge Activity Reports

Another benefit of installing a smart charging point is that some units allow you to create and download reports which provide you with information regarding your energy usage.
The Easee One is a smart unit which provides an app along with the purchase and installation of the charging system which gives clear charging reports.
These reports provide data on how much energy you have used, and can also be useful for fleet customers or any business drivers who need to send charge sessions and costs to their employer.
This allows users to capture, report on and get granular with their EV charging data, which can be useful in streamlining and making charging sessions more efficient.
Remote charge scheduling

With smart home charging systems, you can schedule and control the charge point from your phone wherever you are.
This means you can see your charging status and start/stop at any time from anywhere.
Smart home chargers also allow you to take advantage of the off-peak pricing rates that you get with your EV tariff via scheduling and other in-app features, making your sessions more efficient.
Having the opportunity to schedule your charging times can help save up to 70% on electricity costs.
This is because you can choose to charge your battery in off-peak periods, getting the most out of your car and smart home charging.
Get an Ohme Home Pro quote
With a wide range of charge scheduling options, the Ohme Home Pro (Pictured above) is one of the smartest home charging points on the market. Order yours with or without installation today.

Convenience

EV owners can now have more control over when they charge their EVs with a smart home charging station.
Finding a charging station close to home may be a difficult and time-consuming task, but you may also be faced with a queue when you eventually find one.
Having a home charging point reduces charge anxiety and gives users the convenience and peace of mind knowing that they can safely charge their vehicles from the comforts of their own home, without having to worry about making a trip to a public charging station.
So, no more queuing at petrol stations or having to go out of your way to refuel, just do it at home and have your EV ready and charged every morning when you wake up.
Leverage your EV battery capacity

Currently, EV car batteries are used to power the vehicle.
However, in the future, your car battery could be used as a power source for your grid.
This is called vehicle-to-grid (V2G) technology.
There are different variations of V2G, one of them being vehicle-to-home (V2H).
This allows your electric vehicle to become a power source for a single house.
V2H can work alongside and reduce the power used from the grid, allowing you to avoid using expensive electricity in peak times directly from the grid.

To summarise...

The added efficiency and convenience of having a smart home charging station are undeniable.
They allow you to keep control of your charging schedule, keep track of your energy usage through downloadable reports and keep your electricity costs low, all whilst eliminating charge anxiety and providing you with the assurance that your EV will be fully charged up and ready to go whenever you need it.
Home charging stations provide EV drivers with a great alternative to the hassle of public charging. With the demand for electric cars rising, the need for charging points is also increasing.
Home charging gives EV owners more freedom when it comes to charging their vehicles, whilst also providing all of the important data they need about their charging habits, ultimately allowing them to make the best decisions around how they charge their EV's.