EV Basics - types of EV charging stations and connections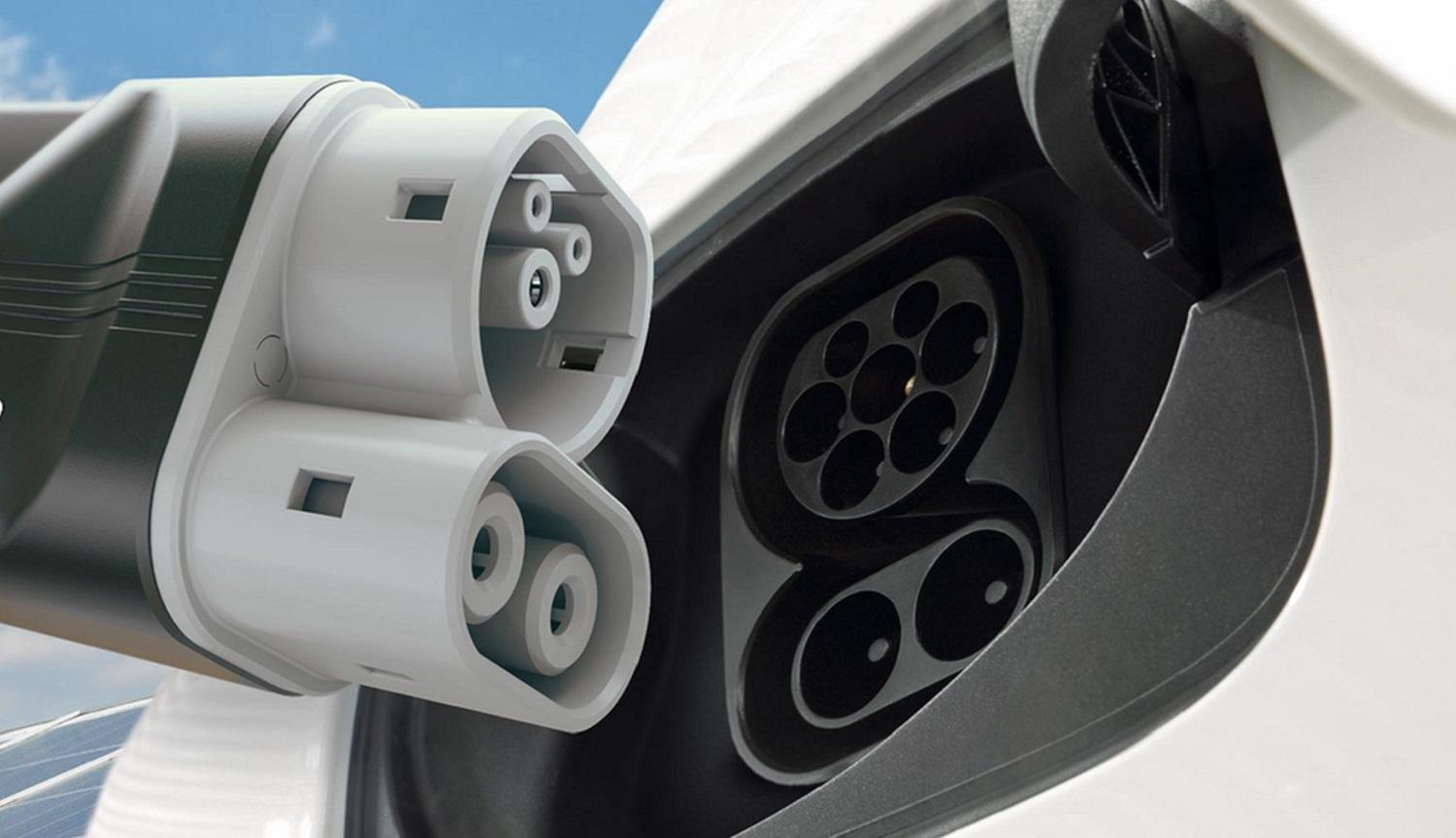 Electric car charging stations and connections can seem confusing, but we promise it's quite straightforward. This guide explains how electric car charging stations work and what the differences are between AC charging at home and DC rapid charging.
Electric Car Charging Technology explained
How do electric car charging stations work?
Electric cars are powered by electricity and are most often charged up in one of two ways:
At home - this is by far the most common method of charging an electric car. It uses your property's electricity supply to charge up your car.
Public chargers - these vary in technology, power and speed, but you typically find them at service stations, supermarket car parks and shopping centres. The fastest public chargers - called Rapid Chargers - use DC (Direct Current) to charge your car at much faster speeds than a home charge point is capable of.
In both cases, you will plug your car in using the charging cable attached to the charge point itself. Or in cases where there is no cable on the charge point and just a socket, you can use a separate charging cable and plug one end into the car and the other end into the charge point socket.
Then your car should start charging.
Want to know more about public charging?
Learn more about the different types of public charge points and how to use them in our guide to public charging
What are Type 1 and Type 2 charging connections and why does it matter?
In the same way there are different fuel types - such as petrol or diesel - there are several different types of electric car charging technology and connections for electric vehicles. Most vehicles include two sockets consisting of:
AC charging - this will either be a Type 1 or a Type 2 connection and is mainly used for charging the vehicle at home.
DC charging - this connection is for rapid charging at motorway service stations etc. Not all vehicles have it, but those that do will either have a CCS or CHAdeMO connection.
Every electric car will either be Type 1 or Type 2 and most are Type 2 nowadays. Just like when you pull into a fuel station, you need to use the correct pump for your car (petrol or diesel). The same applies to electric cars - if you have a Type 1 car then you must use a Type 1 cable and if it's a Type 2 car then you must use a Type 2 charging cable.

Types of EV charging stations
Three-pin plug – up to 3kW
Most electric cars will come with a three-pin plug adapter, but it's slow and is more useful to keep in the boot for emergencies. You also won't be able to use this at public charging stations and will instead need to find a conventional socket. Using this method, a three-pin charging cable will about 10 miles of range per hour.
We recommend installing a dedicated electric car charger for the home.
Type 1 or Type 2 cable – between 7.4kW and 22kW
Type 1 and Type 2 charging connections are found at home if you are using a dedicated charger installed at your property. They can also be found on many public chargers. Depending on the power output of the charge point, a Type 1 or Type 2 connection can faciliate charging speeds of about 30-60 miles of range per hour.
Most chargers installed at home are 7.4kW and are powerful enough to charge your car overnight, adding about 30 miles of range per hour. In fact, a lot of the time they will be fast enough to fully charge your car. These chargers are sometimes called "wall boxes" or wall chargers.
Bigger batteries, such as those found in the Jaguar I-PACE (84.7kW) or some Tesla models, can take up to 13 hours. It sounds slow, but it's unlikely your EV will ever be completely empty and most electric car owners do not charge it to 100% either unless necessary.
Browse our product range
We have a range of chargers to suit most people's charging needs and budgets. Browse our range and click "request a quote" to get started.
CCS or CHAdeMO – 50kW and upwards
Most electric cars will have a secondary socket for Rapid Charging and can charge most EVs from 0-80% in around 30-45 minutes. Rapid chargers are part of an extensive and growing charging network across the UK, but they are usually found at motorway services, car parks and, increasingly, fuel station forecourts. Most Rapid chargers have a power output of 50kW, but more powerful units are being installed which can charge at 150kW and even higher. A 50kW Rapid Charger will add about 100 miles of range in 30-40 minutes, while a 200kW charger will add closer to 200 miles of range in 30 minutes.
Note: charging speeds are also dependent on your vehicle's on-board charger. Even if the charger is 150kW, your vehicle may be limited to 50kW for example.