Customer Stories: The whole process was painless and easy.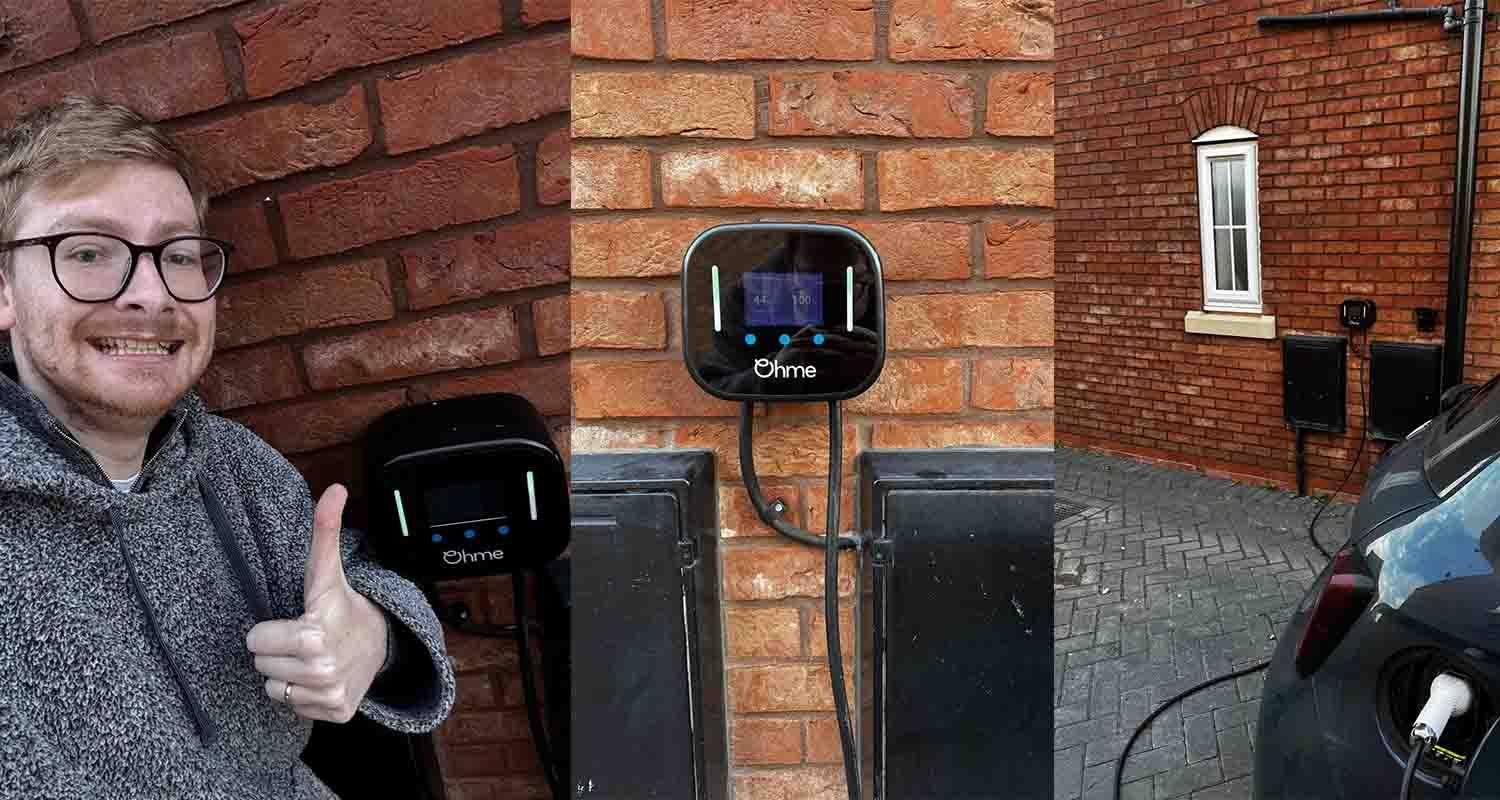 Thanks to the Ohme Home Pro, Tom can now charge his Fiat 500e overnight for £3.50 using Intelligent Octopus.
What made you choose your Fiat 500e?

My wife wanted to get back into driving and we thought the best way was for her to have her own car.
We had been talking about getting an electric car for years and we looked at what was available on the used market and we found a Fiat 500e at a bargain price.
It's perfect for what we need as it's doing low miles and the majority of the time its non-motorway driving.
What made you decide to get a home EV charge point installed?


Pictured: Ohme Home Pro
We were right in the middle of the fuel crisis with prices going up and up. It was getting cumbersome to fill our previous car up. We can now charge up at home on Octopus Intelligent for £3.50 for a single overnight charge.
Save £100s on car charging with Ohme
With Intelligent Octopus compatibility out of the box, the Ohme Home Pro can slash your annual charging bill by £100s. Click below to find out more.
How did you find Smart Home Charge?

We were looking at home charger finance options to help spread the cost.
We knew the Ohme Home Pro was the right product, but at £1,000 it was a lot to spend in one go.
Spreading the cost has been a big help.
What made Smart Home Charge stand out from other installers? i.e. why did you choose us?

I liked that there was a self-selection tool to recommend the charger and the home energy tariff based on the EV we had.
The car, the charger and the fact we were already with Octopus, it helped solidify that.
The transparency around the buying experience was also much better than others I'd found.
I had to call and find out prices, whereas Smart Home Charge had everything in front of me.
There was a lack of clarity elsewhere on whether the charger would be compatible with the car we had, or what the installation prices were going to be.
How have you found things with switching to an EV specific tariff?

We were already with Octopus for gas and electricity.
As soon as we got the 500e plugged in, we switched to the Intelligent tariff.
One of the reasons we went for the Ohme Home Pro was because we knew it was compatible with Octopus Intelligent and it would drive down the costs of running the car to charge it off-peak overnight.
It's been perfect and easy to use through the Ohme app.
Compare costs, switch and save
Save £100's on your annual home charging costs by switching to an EV energy tariff. Find the right one for you using the button below!
How was your experience when browsing our website?

At the time I was looking at getting a Tesla on salary sacrifice, so we were comparing the compatibility for the Ohme Home Pro with the 500e and the Tesla as well.
I looked through the other customer case studies too, as it was useful to read some more in-depth real experiences of what to expect and how things had gone for other customers.
How did you get on with the online site survey?

We took some pictures and a video of the route from the fuse box to where the charger would be.
We picked our installation day and it was all pretty straightforward in terms of what we needed.
How quickly was Smart Home Charge able to sort out an installation for you?

Because we had bought a used EV, it meant we had it immediately so we were keen to get something sorted and that did influence why we went with Smart Home Charge too.
We actually waited a couple of weeks before we ordered the charger because we wanted to check we were certain we wanted to stick with the 500e.
We had a 14 day cooling off period where we could have returned the car, so once we were sure, we then made the charger order.
So we bought the car on 16 August and then the charger was all sorted and installed for us by 6 September.
There was only a few weeks where we went to Tesco to top-up.
We didn't need to do it that often anyway as we weren't doing that many miles, but we were looking forward to the Ohme being installed as it's certainly more convenient to charge at home and it's cheaper too.
The only time we use the public charging network now is when we're doing a long distance trip.
How would you rate your installer(s) and the work they did?

He was really nice and turned up slightly early.
We chatted through where we wanted everything to go and then he just got on with it.
An hour or so later it was all done.
Did the installer go the extra mile?

10 out of 10.
He showed me how to sync the Ohme Home Pro app with the charger.
He also gave us some recommendations for the stand on the wall for the cable to hook on to and gave us some ideas of what to look out for on that.
How have you found using the charger overall?

The easiest part was connecting the Ohme Home Pro to the Octopus Intelligent tariff.
I just opened up the Octopus app and it ran a test connection to the charger and it did that within a couple of seconds.
There have been no issues.
What would you say to someone who is looking to buy a home EV charging point and is considering Smart Home Charge?

It's all been a really good experience with the level of transparency when choosing what you need and the fact there is finance available to spread the cost. The whole process was painless and easy.