Customer Stories: "The Smart Home Charge website is the best out of all the specialist installers"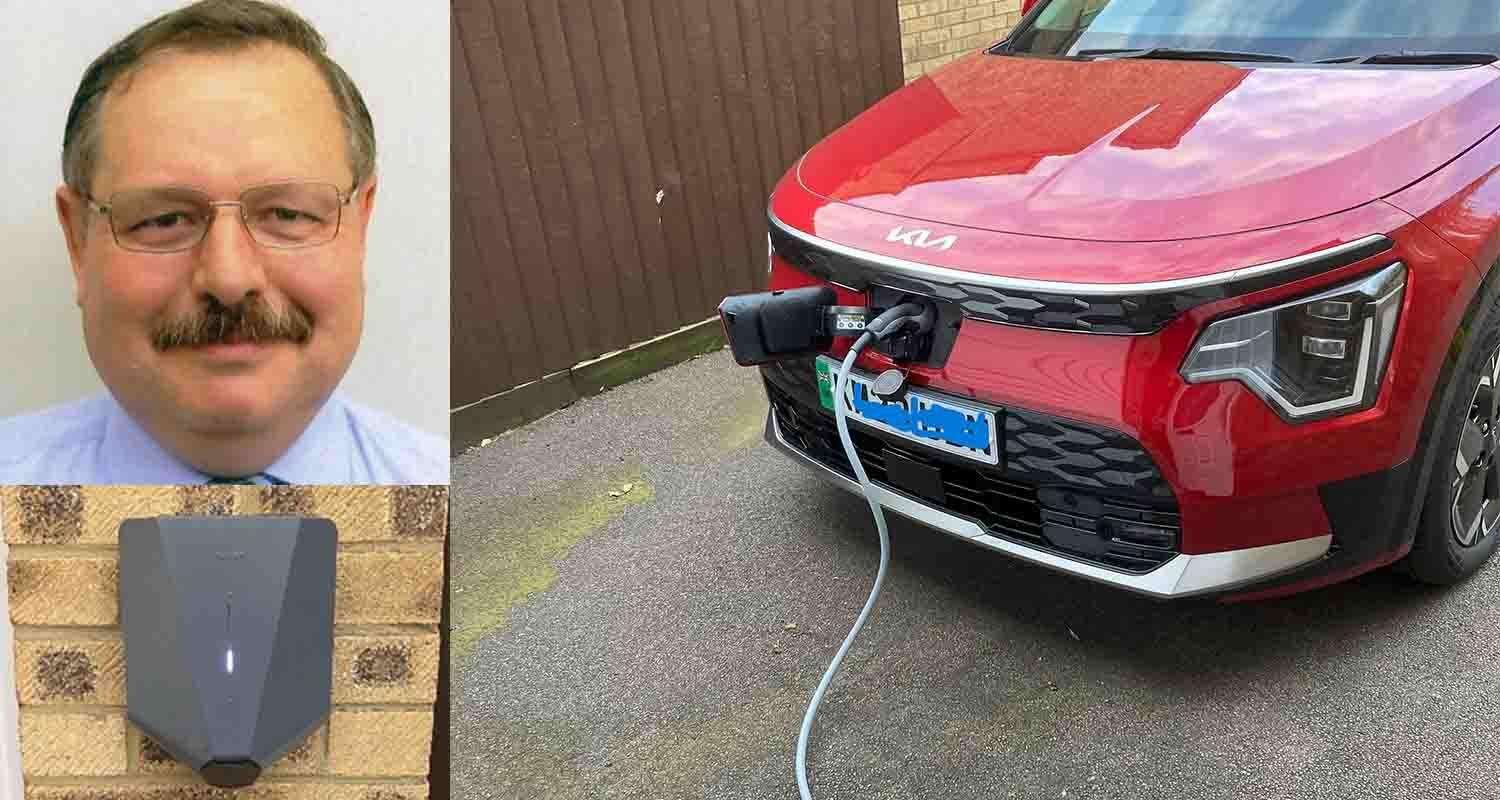 After deciding it was time to make the switch to an EV, Nigel Dickens choose an Easee One so as to avoid paying the higher prices at the public charging networks.
Head to our customer stories page to see more great stories like this one!
What made you decide to make the switch to electric and why did you choose the Kia Niro EV?

I've been a loyal Kia customer for a while.
I've had a couple of Sportages and the level of service at the dealer networks is great.
I went to one of Kia's customer events for the EV6. I was impressed with that, although it wasn't the right car for me.
I had another opportunity to view the Niro EV and took it out on a test drive a couple of times and was thoroughly impressed with it.
Kia quoted me July 2023 for delivery but got a call to pick it up early in May.
Everyone has to go EV sooner or later. It just made perfect sense to make the switch to EV.
The range has reached the point where it's practical.
What made you decide to get a home EV charge point installed?

It was always part of the plan to have a home charger.
It just makes sense economically.
You could be paying over 40p per kWh, whereas at home I'm paying 13p.
It's an easy decision to make to get a home charger because of that.
The vast majority of my journeys are around town in Northampton.
I sometimes make trips to Stamford or Luton. Generally, I do local mileage and I'm managing with the range I have with the Niro, rather than needing to charge using the public charging network.
Ready to get a home charging point?
We have Which? Trusted Trader approved engineers across the country ready to help you get started on your home charging journey. Find out if we install in your area below.
Did you find the world of EV charging at home confusing initially?

I'd been monitoring things on EV for quite a while.
I've tried to hack my way through the fear, uncertainty and disinformation (FUD) out there.
There are some active disinformation campaigns out there trying to put people off EVs.
That was the thing that destroyed the FUD for me.
I'd read that there was an issue across the industry with installs taking a long time and having to wait for slots, but that wasn't the case with Smart Home Charge.
I placed an order for the installation over Christmas 2022 and then it was completed by the middle of January a couple of weeks later.
How did you find Smart Home Charge?

I just found the site through a Google search when I was looking at different options.
What made Smart Home Charge stand out from other installers? i.e. why did you choose us?

There was just greater clarity from the whole process I'd say.
Selecting a charger was very simple and thought had been put into the design of the website.
Having worked in IT I can be very critical of that.
Quotes from other providers were close in terms of price, but the greater level of professionalism I experienced from Smart Home Charge made it stand out from the others.
How was your experience when browsing our website?

I went through the comparison tool and the Easee One seemed to be the sensible choice that fitted my needs.
I didn't need something tethered as the car came with everything I needed.
I noticed it was from a Norwegian company and that swung it for me.
I'm aware Norway has been leading the market with EVs for a while and I thought it was highly likely a Norwegian company would know what they're talking about.
I had a good look through the guides and the articles on the website too.
Find out more about the Easee One
See for yourself why the Easee One is our best selling charger.
How did you get on with the online site survey?

A filled out a questionnaire and took some pictures.
It was very straightforward and simple.
No issues at all. It impressed me.
I liked the way the site survey was integrated with the approval process.
It said it might take 48 hours to get approval for the install and it came back in about 20 minutes.
Get an Ohme Home Pro quote
Whether you need a full installation or just want to buy the charger on its own, order your Ohme Home Pro today.
How would you rate your installer and the work they did? Did they arrive on time?

They did a good job, no mess and they knew what they were talking about.
The installer guided me through how to work the Easee app.
There was a test unit that the installer plugged in to show me the charger working too as I hadn't got the Niro yet.
We have a detached house and the unit is between the garage and the front door.
It was all short cable runs and so it was a very simple and straightforward installation.
What would you say to someone who is looking to buy a home EV charging point and is considering Smart Home Charge?

Do your own research, but definitely include Smart Home Charge when considering who to pick for an install.
The website is the best from the specialist home charger installers that I've come across and it just steps you through choosing a charger and submitting all the information needed for an install.
That's not always the case when looking at competitors in my experience.