Customer Stories: "I've already recommended Smart Home Charge to friends & family"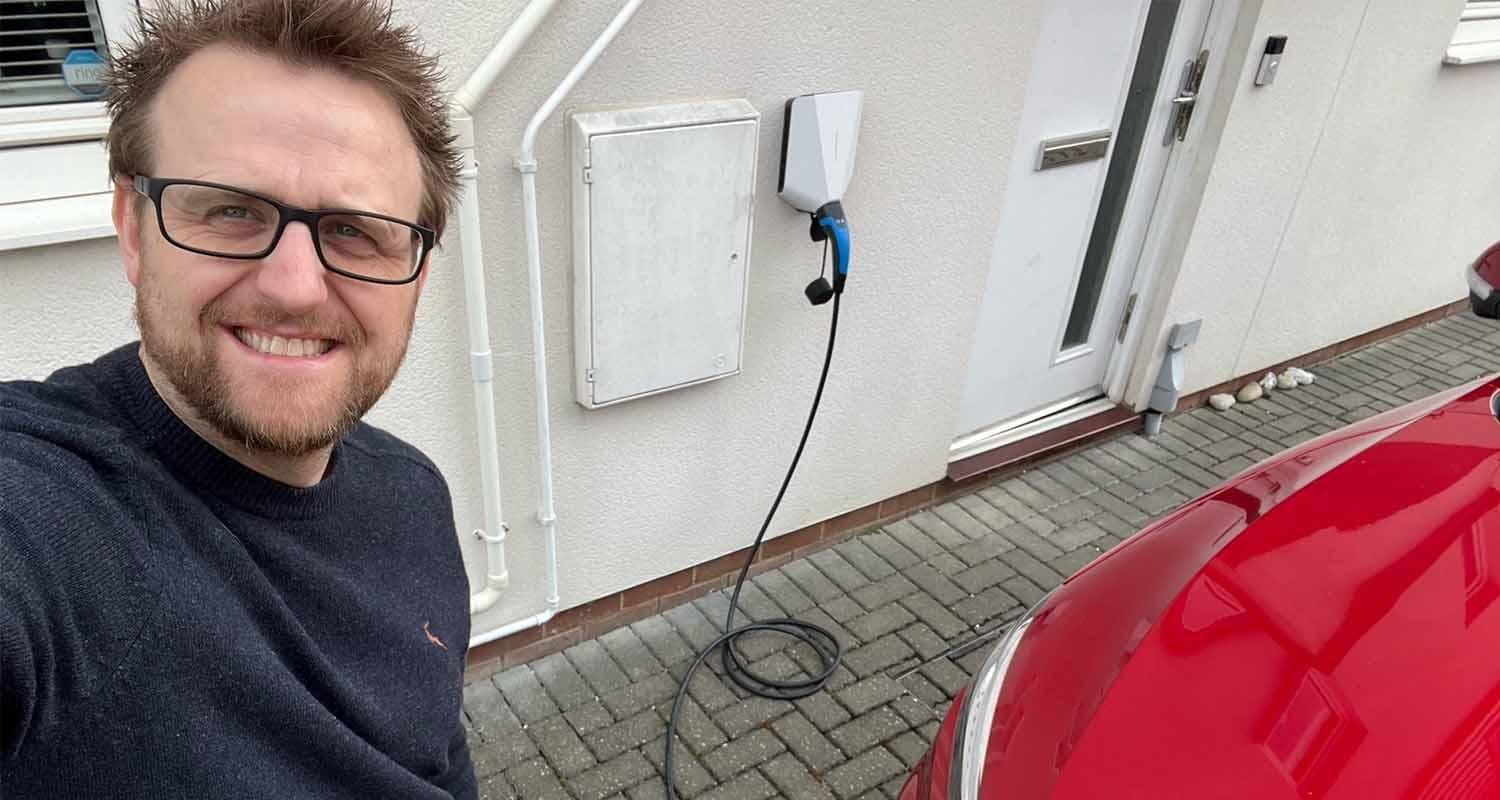 With handy features such as being able to switch between being a untethered or tethered unit, Martyn choose the Easee One to charge his MG ZS EV.
Head to our customer stories page to see more great stories like this one!
What made you choose the MG ZS EV?

I always loved the idea of an EV, but practically I thought it would blow my monthly lease budget.
We were originally just going to go for a plug-in hybrid but it actually worked out more expensive per month than our previous petrol Peugeot 3008.
We settled on the MG ZS EV because it actually worked out better value per month than the 3008! We took it for a test drive and we loved it. It's actually saved us money per month by switching to the ZS.
What made you decide to get a home EV charge point installed?

We have a driveway and so it just makes sense to have a home charge point installed.
I was a bit nervous about the public charging network. There's not a lot around where I live and Tesco has started charging for its charge points near us and that used to be free.
The bays at Tesco were always full too. I just plug the ZS in once a week overnight and it's all sorted.
Why did you choose the Easee One?

The Easee One ticked a lot of the boxes I was looking for.
I like that you can lock in the cable if you need to, but in my case the charger would always be exposed.
I'm on a main road so I'd heard of issues with theft of cables. At least this way the cable is locked in the house and I know it's safe.
Getting the cable out each time to charge isn't a big issue for me. Forgive the pun, but the Easee just seemed like the easy option.
There were various others available, but the Easee was a nice clean design, it came in at the right price.
Considering the Easee One?
Find out what our editor had to say about the Easee One in our video and written review!
How did Smart Home Charge help with your choice of charger?

I found the comparison tool really helpful. That's what narrowed things down to picking the Easee.
Did you find the world of EV charging at home confusing initially?

It's a bit of a minefield out there and there's a lot to take in. Smart Home Charge came up in Google search and browsing the site genuinely helped to put my mind at ease about making the switch.
I was deliberating for a long time about going for tethered or untethered.
That was one of the biggest decisions that I needed to find some more information about. I was a bit unsure about the different cable types as well.
What made Smart Home Charge stand out from other installers?

I did get multiple quotes from specialists and from electricians.
I didn't hear back from the electricians and I'd since watched some YouTube videos that convinced me that it would be better to go with a specialist home charge point installer anyway.
The quote process was so easy with Smart Home Charge. I felt like Smart Home Charge was the most professional.
When the quote came back from Smart Home Charge it was really clear what was included and that what I needed would all be sorted for that price, whereas others weren't as clear or straightforward.
How was your experience when browsing our website?
I used the comparison tools on the Smart Home Charge website to easily pick out a charger that didn't need an earth rod.
How did you get on with the online site survey?

This was one of the biggest selling points for Smart Home Charge for me. The process was so simple and you can just upload images really easily, all within the same process. Others required you to take photos and then attach them to emails and it was just a bit clunky.
How would you rate your installer and the work they did? Did they arrive on time?

The installer was brilliant.
This is another one of the main reasons I would recommend Smart Home Charge.
It was a bit of a funny day as I had to go back and forth to do the school run and I work from home so I had meetings where I needed the power on for certain times.
The installer completely worked around my schedule voluntarily.
The install was so clean I was really happy.
Find a local installer in your area
We have experienced EV charge point installers across the country ready to help you get started on your home charging journey.
Did the installer go the extra mile? For example, did they show you how to use the charge point's app?

The installer went through the whole setup process and tested the Easee One.
I wouldn't have thought that was going the extra mile, but my dad actually got his charge point installed by another specialist and they didn't show him how to use anything.
He had to set up the app himself and was totally unsure if the charger was going to work or not with his car.
It was weird to me that he hadn't had that set-up process completed like I had.
How else did Smart Home Charge help you?
I thought I'd made a mistake about exactly where I wanted the charger on the wall during the original quote. I changed my mind about the location so I went back to Smart Home Charge and they said it was no problem at all. It was the same amount of cable and distance so it was easy to update where I wanted it.
What would you say to someone who is looking to buy a home EV charging point and is considering Smart Home Charge?

It's been a great experience overall. I have recommended Smart Home Charge to friends and family already.
Easee One installed from as little as £13 a month
With handy features like being able to switch between being a tethered or untethered charger and a minimalist design that looks good on any wall, it's no wonder that the Easee One is our best selling charger.