Customer Installation: "Fast and efficient. What's not to like?"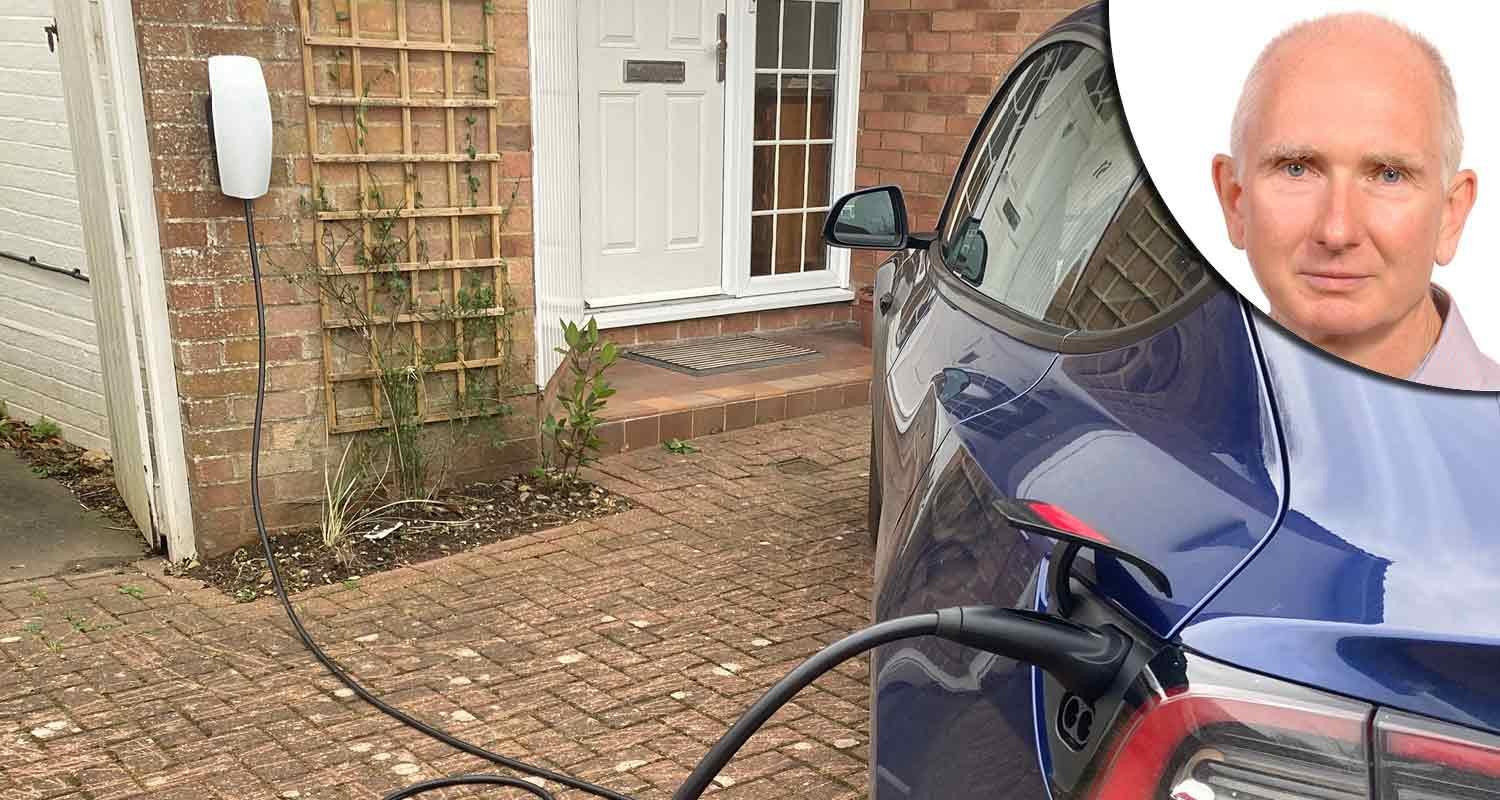 Rick Jefferys bought a Tesla Wall Connector to go with his Tesla Model 3 Long Range.
Head to our customer stories page to see more great stories like this one!
Why did you go electric and why did you choose your EV?

We had a petrol BMW that was very long in the tooth and part of me felt like sticking with what we had as we don't do a lot of miles now.
My other half had a couple of friends that all had Model 3s and adored them. I knew it was a lovely car, but at the time I didn't really want to stick £50,000 into getting from A to B.
It took a bit of convincing to make the switch to our first EV, but I also think the Model 3 will retain its value well.
The Tesla Supercharger network is also extremely convenient and that was another factor. We've only used a Supercharger a couple of times but it was impressive rocking up and charging at 250kW.
We stopped at the services, got a coffee and used the facilities and then the Model 3 was ready. It's that simple.
Why did you decide to get a home EV charge point installed?

We don't do long trips that often so charging at home makes the most sense.
We have grandkids that are an 80-mile trip away once a week, but that's easily handled by the Model 3 without needing to use a public charging network.
Why did you choose the Tesla Wall Connector?

The Tesla Wall Connector is built for the car and so I ordered it directly at the same time as ordering the Model 3. The one thing I didn't think about at the time was the Wall Connector's compatibility with solar if you don't have Tesla's own Solar and Powerwall set-up.
I don't currently have a solar PV array, but it's something I've been thinking more about since going electric and I'd like to be able to use the Wall Connector in a way that better manages solar. Hopefully, Tesla will release an update that adds that functionality.
Get an Tesla Wall Connector quote
Got a Tesla? Why not get a Tesla charger to match? Order your Tesla Wall Connector today.
How have you found using the charger overall?

You can schedule charging to be off-peak and warm up the car and be ready to go. You can also change the charging current up and down.
You don't need to use an app as you can just manage everything from inside the Model 3, which I find convenient.
Did you find the world of EV charging at home confusing initially?

I felt reasonably on top of most aspects of EV ownership and charging.
I used to work for a gas company and so I needed to understand the EV market as part of that.
You might end up queuing once a year to charge on the motorway, but then you don't have to go to the petrol station every couple of weeks or so.
I realised there were judgements to be made, but it was more balancing what we needed against practical things and what was more convenient, like having a longer-range EV.
How did you find Smart Home Charge?

It was actually a bit of a saga and I wish we'd just gone with Smart Home Charge from the start really. It would have saved me a lot of time.
I'd initially asked for some quotes from local electricians that had already done work for us. They seemed slow and very busy with other things.
The electricians needed to interact with the local energy distributor and they weren't very keen on doing that.
They just didn't seem like they wanted to do the job. My wife went online and found Smart Home Charge. We saw reviews from other customers and decided to go for it.
How did you get on with the online site survey? Did you find it easy to follow?

It was all through video and that was all very straightforward. I showed them the electricity meter cupboard that was near the front of my home.
It was a very obvious route to install where it was going to go on the outside of the house.
The installer did give us some alternative options, but we just went with what we'd spoken about during the online survey.
Find a local installer in your area
Find out if we install in your area using our local installer finder
How would you rate our installer(s) and the work they did?

The installer was very prompt and actually turned up 15 minutes early at around 7:45 am, but he didn't knock on the door.
I spotted him so went out to greet him so he could get started.
I was very impressed with his work ethic as he just wanted to get on and do the work, although he wasn't short or rude or anything, he was just very focused, which is what you want. He confirmed everything from the online site survey.
After that, he just got on with it. It was a very tidy and professional job.
Did our installer go the extra mile?

He did show me how to boot everything up and get the charger talking to the WiFi. He also showed me how to set it up so it would only talk to my Tesla and how to change those settings so it would charge other cars if I wanted it to. It was very thorough and there were no questions I had unanswered. There were some tricks and tips the installer answered about the Wall Connector that he shared with me that was very useful.
How else did Smart Home Charge help you?
They did exactly what they said they would do. The interaction with the local distribution network was something other electricians were reluctant to do. Smart Home Charge deals with these types of installations as it's what they do, so there weren't additional hurdles or surprises in the process. They know what they're doing and take care of everything.
What would you say to someone who is looking to buy a home EV charging point and is considering Smart Home Charge?
They did what they said they would do. They were fast, efficient and responsive. What's not to like?