Customer Installation: "I'd definitely recommend Smart Home Charge"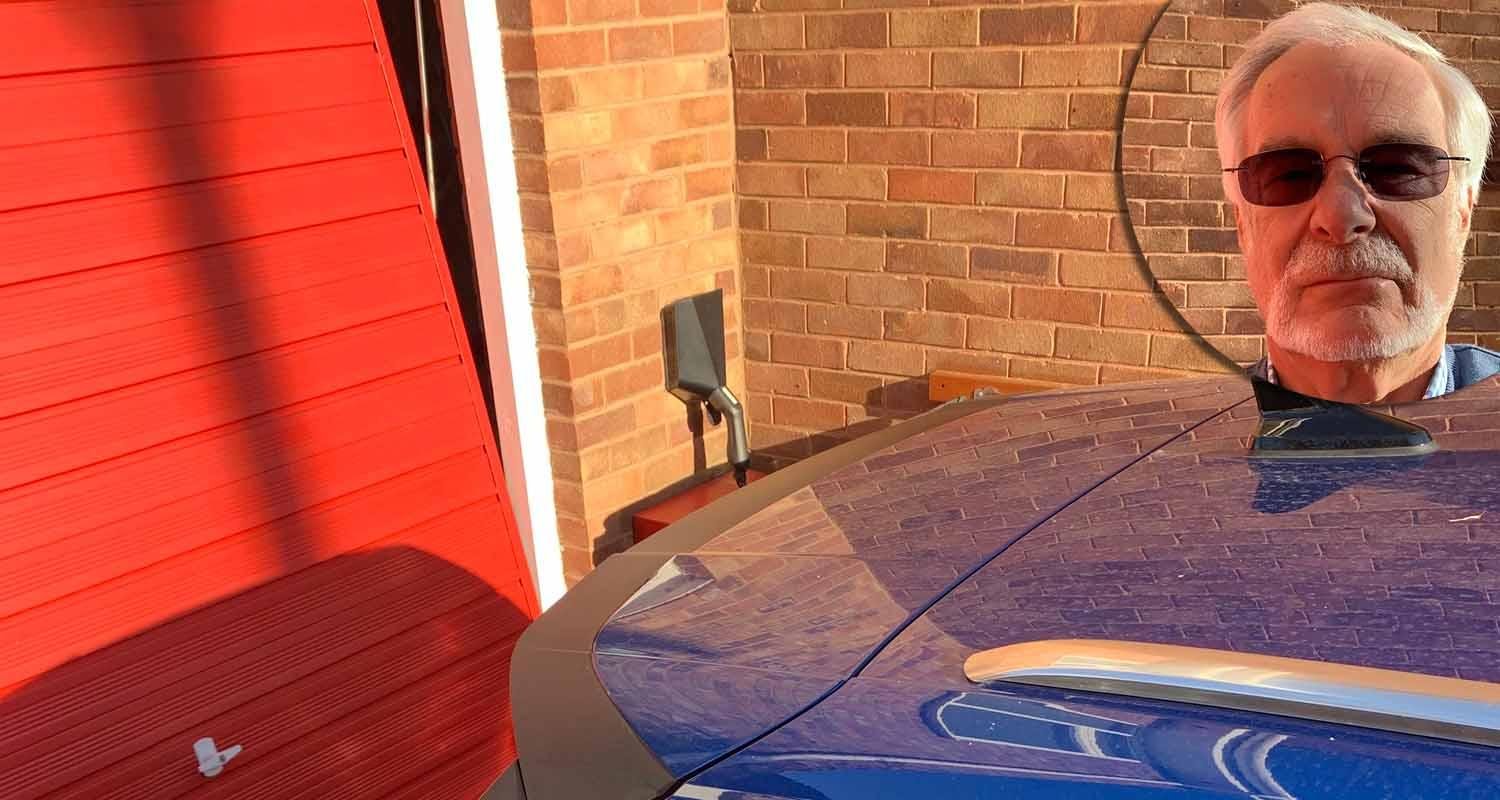 Michael Hunter wanted to avoid public charging and take advantage of his home energy provider's off-peak rate, so he opted for an Easee One.
Head to our customer stories page to see more great stories like this one!
What made you decide to make the switch to electric and why did you choose the Skoda Enyaq?

We were looking to replace a diesel estate car that was about six years old.
We wanted to try out switching to electric but there weren't that many available at the time in 2021 due to the shortage of semiconductors.
The majority of our journeys are short around the Worcester area.
We had a conversation about getting a plug-in hybrid, but then you would have all the complexity of a petrol engine and the battery too.
My son lives in Scotland, which is a 300-mile journey and then we also do trips down to Surrey.
We wanted a larger car that would give us the practicality and the range we wanted.
That narrowed it down quite a bit. Ford only had the Mustang Mach-E and that's not our kind of thing.
We test-drove the VW ID.4 too.
The Enyaq was essentially the same as the VW, but at a slightly lower price point, which is always an advantage!
There was an extended delay to get the car. We expected it in early March 2022 but due to production delays, it didn't arrive until July.
What made you decide to get a home EV charge point installed?

We wouldn't have gone with an electric vehicle (EV) if we had to rely on public charging points.
The cost was the key thing, but it's a lot more convenient to just plug in and charge.
An overnight charge at home also means we do so at a cheaper rate.
You can park it up and forget about it and then it's ready to go in the morning.
Why did you choose the Easee One?

We went for the Easee One specifically because we needed one with a longer cable.
We have two cars on our drive and I needed something that would cope with a 10-metre cable and had the option of being untethered.
We liked all the smart features like real-time monitoring and scheduling charges.
Some of the designs of other chargers looked a bit exposed to me.
It was a combination of looking at the reviews and then drilling down into the functionality we were looking for.
I also liked the simplicity and how clean the design was for the Easee One.
How did Smart Home Charge help with your choice of charger?
We looked at reviews to find out which charger was going to be right for us.
That helped us to narrow it down to the Easee One, particularly as it was available to be untethered.
Find out why the Easee One is our best selling charger
With handy features such as the ability to swap between thethered and untethered charging, it's no wonder that the Easee One is so popular amoungst our customers.
Did you find the world of EV charging at home confusing initially?

We had a bit of trouble finding electricity suppliers that had a car charging tariff.
Some providers had it, but then they weren't offering it to new customers, so that was a bit frustrating.
I wanted to make sure we could take advantage of the lowest cost of energy to charge the vehicle at specific times overnight.
It took us a little bit of time to figure out how to make sure the Enyaq was definitely taking advantage of charging at the lowest cost overnight and managing that either through the Easee App or through the Skoda itself.
The Skoda menus weren't that intuitive to us.
The challenge was that if you plugged in during the day the charger might set off straight away.
Understanding the menus in both was the key thing.
Now the car knows it is at home and it knows to charge at the cheapest point overnight.
If we're charging elsewhere it charges straight away.
There was a bit of toing and froing, but we got there eventually.
How did you find Smart Home Charge?
We did an internet search and we had decided that an average electrician might not be able to do a home charge point installation.
We felt more comfortable going to a specialist.
We did find other specialists with some online searches but they just weren't responsive.
Smart Home Charge responded very quickly and the team gave me a call.
What made Smart Home Charge stand out from other installers? i.e. why did you choose us?
Smart Home Charge came back to me quickly.
Someone from the team at Smart Home Charge rang me and they were friendly.
We had a discussion about the timeline of installation due to the grants for home charge points, which were still available at the time.
We needed the electricity company to make some upgrades before the charge point could go in.
So there were a few stages to sort out and Smart Home Charge helped me navigate that and helped to take advantage of the grant funding too.
They collected all the details for the forms we needed and then that was all taken care of for us.
Find a local installer in your area
We have Which? Trusted Trader approved installers across country ready to help you get set up with home EV charging.
How did you get on with the online site survey?

We did some videos in my own time and then sent that off.
I found doing it in my own time was preferable to me and it was all straightforward.
Smart Home Charge looked at those videos and then knew we could do the installation on the outside wall of my garage.
How would you rate your installer(s) and the work they did? Did they arrive on time?

The chap arrived on time and he was really good.
My four year-old grandson was here at the time and the installer very kindly explained to him the work he was doing.
He was friendly and got on with the job.
He explained what was going to happen and it was an easier install than I thought it was going to be as he was able to connect inside the meter cabinet rather than going through the wall.
It was all tidy at the end, so he cleaned up after the installation too.
Did the installer go the extra mile? For example, did they show you how to use the charge point's app?

We didn't actually have the Enyaq at that point so the installer had a test charger just to show us that it was all working and connected OK.
He demonstrated that the charger was working using a test load.
By that stage I'd downloaded the Easee App and then the installer showed me how to connect it to the WiFi and the test load charger kit he had with him.
I could see that it was all working and ready to go when the Enyaq was delivered.
What would you say to someone who is looking to buy a home EV charging point and is considering Smart Home Charge?
I'd definitely recommend Smart Home Charge if you're thinking ahead about sorting out your home charge point.
There was a combination of emails but then that would be backed up by phone calls and so that made me feel more confident about the company and the service.