5 reasons why an EV is a great company car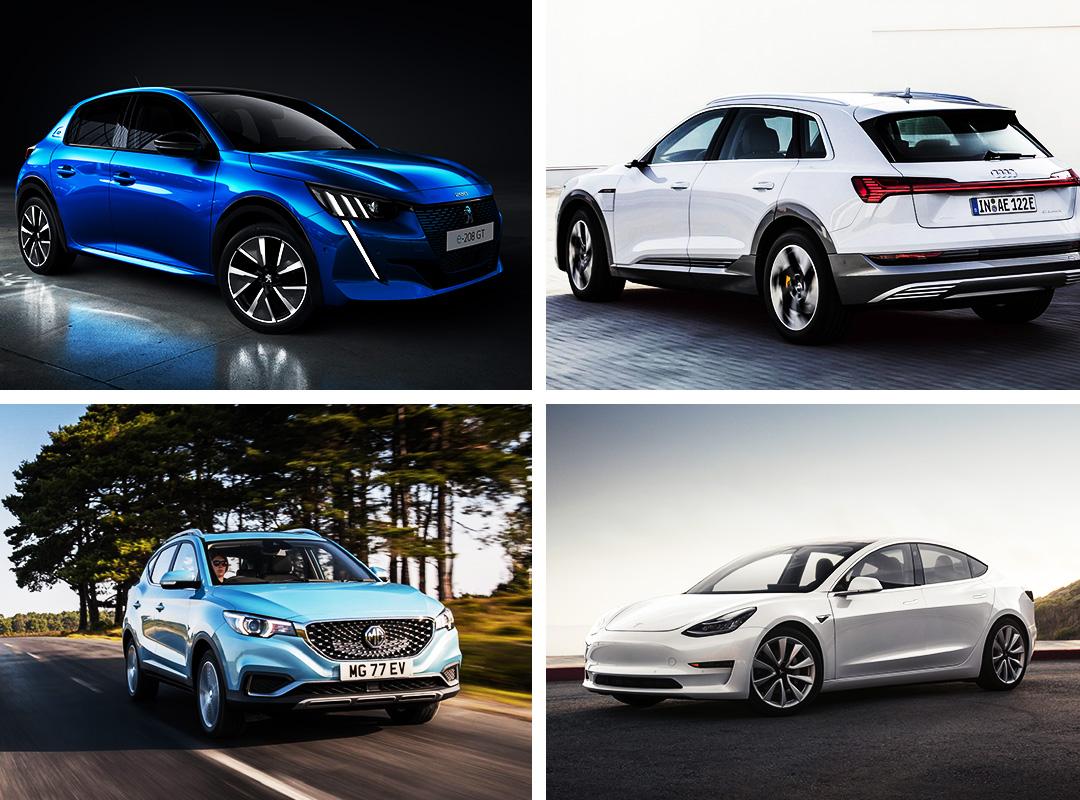 With the benefit-in-kind tax rate reducing even further for electric cars (down to zero per cent, actually), there's never been a better time to get an electric vehicle as your company car. Here are five reasons why.
You can watch our video or, if you fancy a read, then scroll down for the full article.
1. The company car tax is going down
The benefit-in-kind tax rate for electric vehicles and other low-emission vehicles such as plug-in hybrid cars are due to decrease from April 2020. In fact, the BIK rate for fully electric cars will be 0% (yes, ZERO) from April 2020.
This means zero-emission vehicles, such as EVs, will be an extremely attractive prospect for companies wishing to offer a company car scheme to their employees. A zero percent BIK rate represents a huge saving over some of the benefit-in-kind rates for petrol and diesel vehicles which can run as high as 27%.
In fact, car leasing companies are already experiencing an uplift in enquiries for electric vehicles from companies wishing to take advantage of the new lower rates.
2. Electric cars cost less to run

One of the biggest costs for company cars, even those for personal use, are the running costs. While the employer will not incur the costs for private use, it will still pay costs for business use – plus, any use whether it is personal or business will add to wear and tear which will eventually leads to replacement parts and higher servicing costs.
The running costs for an electric car are much lower. Think about it this way – a petrol or diesel car has around 1,000 moving parts while an electric car only has about 200. Fewer parts means fewer things to malfunction or break, which means lower repair costs.
Charging an electric car is also much cheaper than fuelling a car with petrol or diesel car for business use. In fact, it's possible to fully charge a Tesla Model 3 Standard Range Plus (which has around a 250-mile range) for just a few pounds if you're using the right energy tariff at home.
Even if you have to charge a lot using public chargers, it is still cheaper. For example, charging a Tesla Model 3 Long Range (which has a range of 348 miles) would only cost £26.25 to "fill up" based on an expensive 35p/kWh public charger. There are cheaper or free public charger options, while charging at home or work will reduce the cost dramatically.
Learn more about public charging here
3. Petrol or diesel car costs will continue to go up
While electric car costs continue to go down, the running costs of an internal combustion engine car will only go up.
List prices and lease prices may be attractive, but this is likely because manufacturers want to get rid of stock and technology they know will become increasingly expensive to run.
This is because:
Servicing costs for internal combustion engine cars remain high
Fuel costs remain high and are likely to increase as fuel duty increases and world oil supplies decrease
BIK rate taxes will continue to increase on all cars except the lowest-emissions vehicles
Other taxes may apply to petrol and diesel cars in order to encourage people to move to low-emission vehicles
Only low-emission of zero-emissions vehicles will avoid charges (such as London's ULEZ charge) in urban areas. See below.
4. Ultra-Low Emission Zone charges will become more common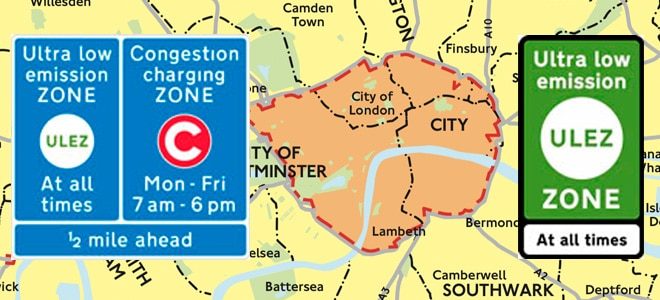 ULEZ, or Ultra Low Emission Zones, are zones in urban areas that apply extra charges to all vehicles except those with zero or ultra-low CO2 emissions.
It means most diesel car and van owners will need to pay a £12.50 daily charge to drive into central London.
Other towns and cities are already looking to implement similar schemes in order to improve air quality. For example, Bristol intends to ban diesel cars from entering parts of the city centre from 2021.
It's likely more urban areas will look to set up similar schemes, so if you want to avoid your employees incurring charges for entering city or town centres then you will need to shift over to an ultra-low or zero-emission vehicle.
5. Improve your company environmental credentials
And finally, and possibly the most important reason, changing to an electric car or low-emission vehicle is good for the environment. This means the global climate but also local air quality – zero or low tailpipe emissions is better for the health of all citizens.
In addition, the fact your business is trying to reduce its carbon footprint and environmental impact can only be a good thing as customers become increasingly knowledgeable and picky when it comes to where they spend their money.
It isn't just customers either. Clients are increasingly anxious to work with other businesses who share the same "green" ambitions as them.
Switching your business car or van fleet could make a big difference.
Browse our range of electric car chargers, which can be installed from just £412.