Weekly EV News Round-up 23.02.2023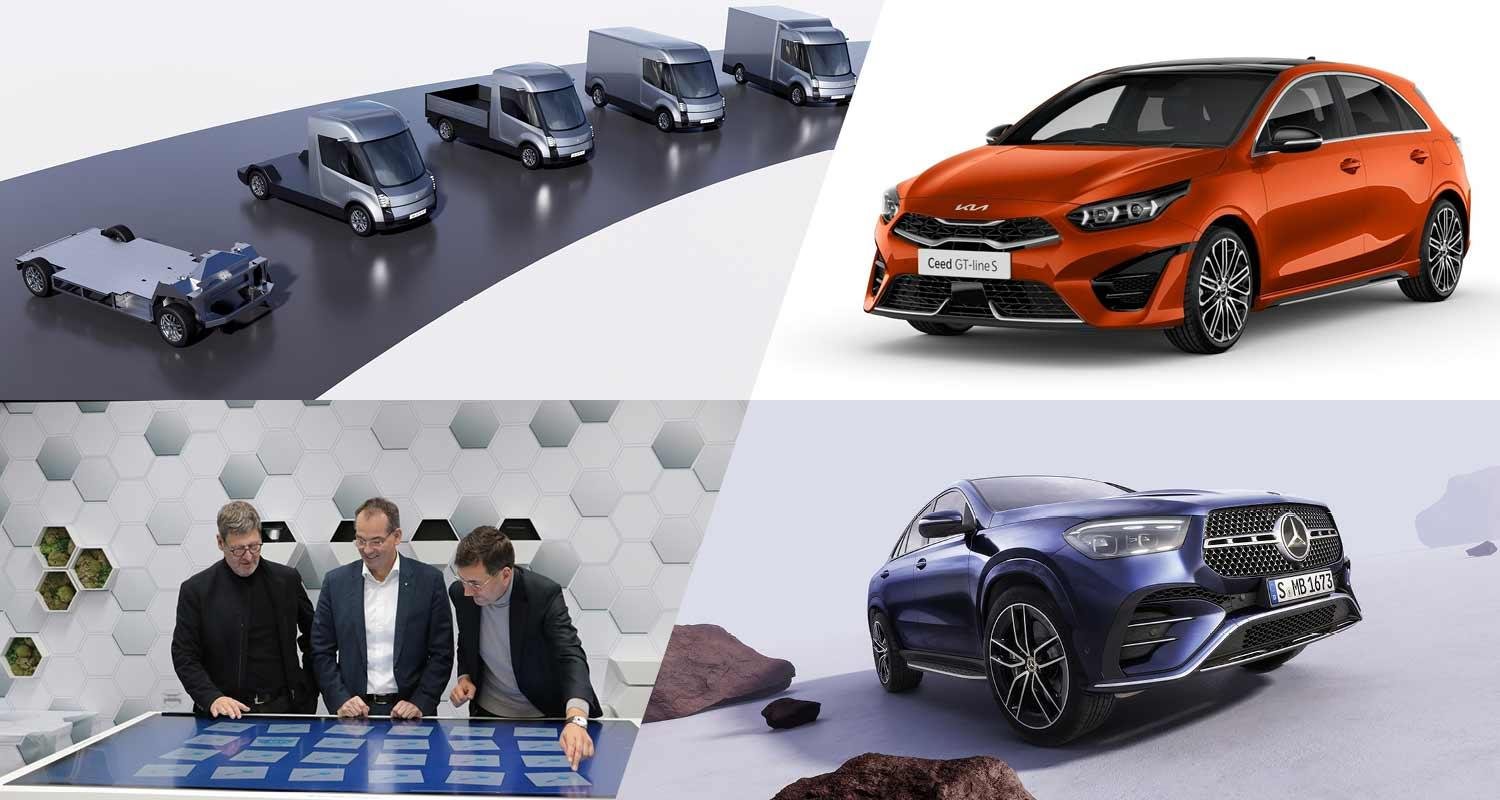 In other news: Volkswagen prepares its employees for the transition to electric and car subscription company ONTO partners with RAC
Funding boost for EV charging points

The UK's Department for Transport (DfT) has announced that additional funding will be provided to install 2400 new charging devices in 16 council areas, such as Oxfordshire, Norfolk and Cumbria. It's part of the latest phase of the Local Electric Vehicle Infrastructure (LEVI) scheme, which is being funded with £56m of public and industry investment. The other councils to have secured funding for the scheme are Buckinghamshire, Hackney, Harborough, Hounslow, Lancashire, Rotherham, Sunderland, Waltham Forest, Warwickshire, West Midlands, West Sussex, West Yorkshire and York.
Easee passes the half-million charger point

Easee is celebrating installing more than half a million chargers – but that's not all. It's planning to triple the number of chargers installed by the end of 2023. The Norwegian company came to the UK in June 2019 and has sales offices in Norway, the UK, the Benelux (Belgium, Netherlands and Luxembourg), France and Germany. Easee develops, designs, and manufactures its products in Scandinavia and currently exports them to over 20 countries in Europe.
Get an Easee One quote
Whether you need a full installation or just want to buy the charger on its own, order your Easee One today.
VW gears up for E-mobility

Volkswagen is training 22,000 production staff for the transition to E-mobility by 2025. Following on from the Zwickau and Emden passenger car plants, the Wolfsburg factory will also become an electric vehicle factory over the next few years. To help with the transition, VW has opened an eMotionRoom where 22,000 production employees can enjoy an entertaining experience of the transformation process from ICE to electric vehicles.
The eMotionRoom in Wolfsburg was developed in-house by the Volkswagen Group Academy and features three intricately designed rooms, and employees must solve various puzzles and problems in each of these rooms within 20 minutes. The challenge begins with a journey back in time to the 19th century (the invention of the first electric motors), the second room traces the history of the Wolfsburg location to the present day (production of ICE vehicles). The third room takes a look at the digital future of driving. Like classic escape rooms, the teams (each made up of four people) must solve various problems in each room to open the door. Each group is guided by two instructors from the Group Academy via a video link. The eMotionRoom is part of the one-day eMotionDay that also includes other training modules – such as the use of VR headsets in production. The eMotionRoom will be in use at least until the end of 2024.
Onto partners with RAC

Onto, the electric car subscription service, has partnered with the RAC to service its 7000-strong fleet of vehicles. The servicing will be performed by the RAC's mobile team of expert electric vehicle technicians (all qualified to the IMI's Level 3 standard) at customers' homes or workplaces. The RAC will also provide roadside assistance, providing cover for vehicles that no longer have their original breakdown policies in force.
Sur-Ron eyes the UK market

Sur-Ron, a brand that has made headway with mass-produced high-performance E-motorcycles in China, has set its sights on the UK.
It has awarded the UK distribution rights to ePowerSports, which is based in the Midlands. The range currently consists of four models with plans to expand shortly.
Kia Ceed and XCeed receives range-topping trim

Kia has returned the GT-Line S variant to its Ceed and XCeed plug-in hybrid models. The range-topping GT-Line S models add the following additional specification features over the standard GT-Line specification: 18in premium alloy wheels, panoramic sunroof with a tilting/sliding function and electric roll blind, black leather with suede seat upholstery, power seat height adjuster and memory seat function (driver), 12.3in supervision cluster display, smart park assist system (SPAS) parallel/perpendicular with front and rear parking sensors, smart key with engine start/stop button, an eight-speaker JBL® premium audio system, wireless mobile phone charger, blind-spot collision warning, heated seats and more besides.
Take a look at our vehicle guides
If you're still choosing an electric or plug-in hybrid vehicle, take a look at our vehicle guides for some more information before deciding
Stellantis see global EV sales rise by 41 per cent

Stellantis – the brand that incorporates Citroen, Vauxhall, Opel, Alfa Romeo, Peugeot, Lancia, Fiat, Maserati, Jeep (and more), has announced a record £14.6b profit. Though car shipments fell by eight per cent in 2021, the company recorded an 18 per cent increase in revenue. The increase in overall profits was up 26 per cent – and EV sales grew by 41 per cent.
Ford adds LFP batteries to EV models

Ford is to introduce lithium iron phosphate (LFP) batteries to the Mustang Mach-E line-up in Europe. "LFP batteries are very durable and tolerate more frequent and faster charging while using fewer high-demand, high-cost materials," Ford says. Ford has also announced it is investing $3.5b to build an LFP battery plant in the U.S. – called BlueOval Battery Park Michigan – which will open in 2026. Ford is aiming to deliver 600,000 electric vehicles globally by the end of this year and 2 million by the end of 2026.
Mercedes-Benz GLE and GLE Coupe go on sale

The upgraded Mercedes-Benz GLE and GLE Coupe have gone on sale in the UK. The exterior styling has been updated with a new front bumper design, radiator grille and front air intakes, while the multibeam LED headlamps have been redesigned. Both body styles are available with a plug-in hybrid option. They have a permanently excited 100kW synchronous machine and offer a system output of up to 280kW, and a system torque of up to 750Nm. The electric range is up to 109km. It comes with an 11kW onboard charger for charging from the domestic AC mains or the three-phase home charger. An optional 60 kW DC fast charger is available on request.
WEVC reveals EV platform

Watt Electric Vehicle Company (WEVC) has unveiled its electric light commercial vehicle platform, called the WATT eCV1. The eCV1 3.5-tonne chassis cab and panel van can support a wide range of commercial applications, and be tailored to meet specific client requirements. The platform is designed for the production of up to 5000 vehicles per annum, it can be applied to passenger and commercial vehicles including FWD, RWD and AWD configurations.