Weekly News Round-up 09.03.2023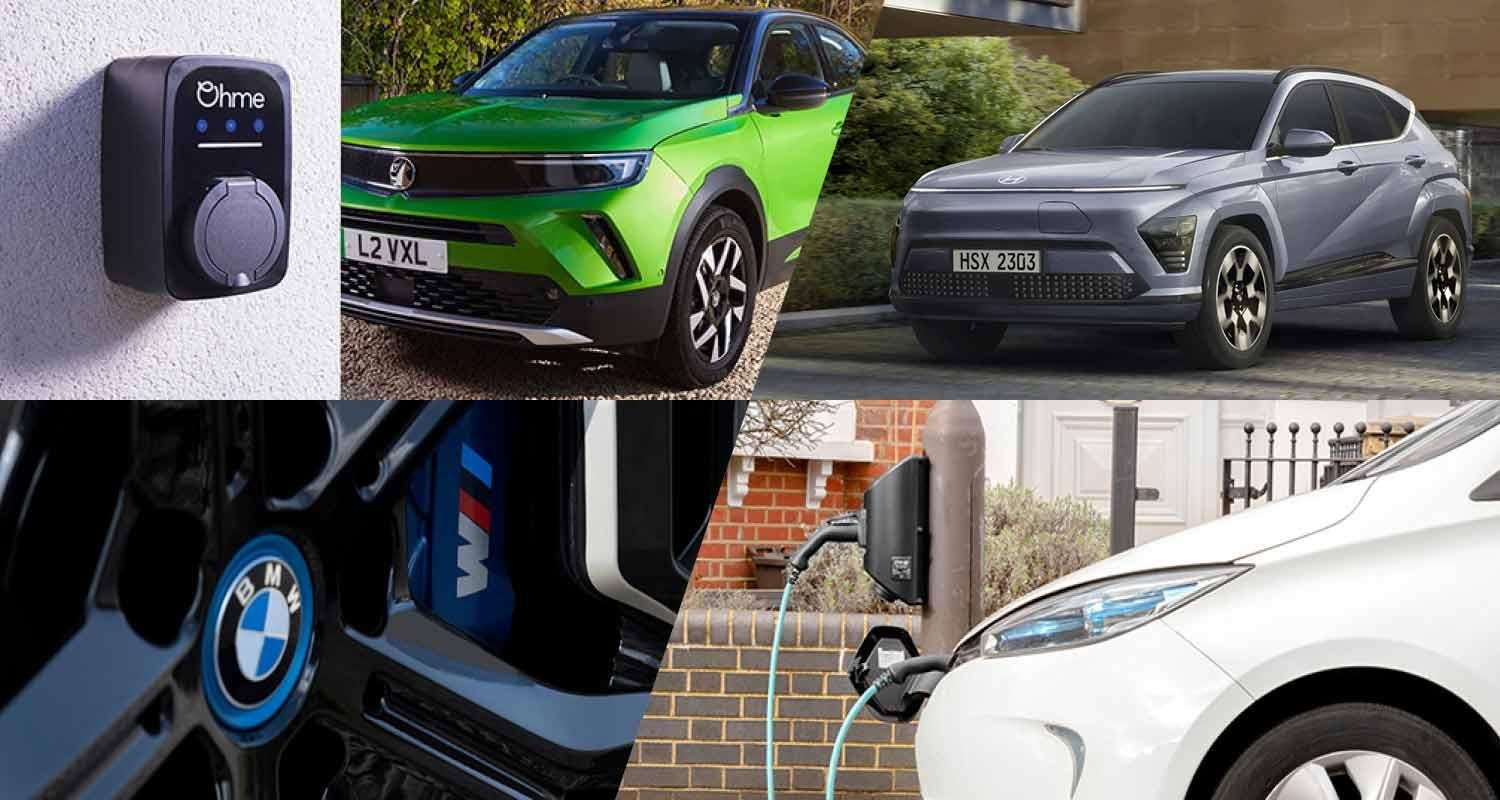 On-street charging network char.gy installs their 2000th charging point and Skoda makes a playlist to help calm your furry pals during car rides.
Sign up to our newsletter to get all of our latest news and updates delivered straight to your inbox every other week.
Ohme wins the best electric charging point provider award

For the second year in a row, Ohme claims the best electric charging point provider award by Business motoring.
The award was given in recognition of Ohme's industry-leading intelligent charging software and the ePod, which was released earlier this year.
Chris Wright, managing director at business motoring said "Several pieces of new legislation have been introduced in the last year in a fast-changing sector. However, despite that, Ohme's smart charging package with its chargers and its customer experience continues to be second to none."
David Watson, Ohme's CEO said that "Winning this award for the second year in a row is a fantastic recognition of all the hard work that we have put in at Ohme over the past year and continue to do as our business grows,"
Ohme also received high praise in the Business Van Awards for the Best Van Electric Charging Point Provider.
Like what you see?
With smart features such as the ability to sync with your energy tariff so that you only charge at times when your electricity is at it's cheapest, it's no wonder the Ohme ePod is claiming all of the awards.
Hyundai unleashes new Kona

Say hello to the new Kona Electric, which features a long-range 65.4kWh battery. It's sad to deliver 490km of range and has a host of EV-only features.
These include battery preconditioning and a frozen charge door prevention system. Like its sister vehicle, the Ioniq 5, the new Kona will feature a bi-directional onboard charger for a Vehicle-to-Load function.
There's also an I-Pedal that can be used to accelerate, decelerate and stop all with one pedal. It's the first of 11 new Hyundai EVs due to be launched by 2030.
Char.gy installs 2000th public charging point

Char.gy is celebrating the installation of its 2000th public charging point. In January and February its teams averaged 17 charge points per day in Southwark, with 700 installed in total.
The Char.gy network includes 11 local authorities in London, Coventry, Leicester and Buckinghamshire, and the firm aims to have 300,000 charge point installed by 2030.
Want £5 worth of free charging?
Char.gy alongside 100s of other major networks are supported by Electric Universe. Signing up is free and you get £5 worth of free charging if you sign up through us!
Skoda has music for your woofers

Skoda has revealed that six in ten dogs are anxious in a car, and alongside dog behaviourist and nutritionist Anna Webb, has come up with tips to alleviate this. Anna revealed her top mindfulness tips to guide listeners on how to help their canines enjoy car journeys. These are available to download on Spotify now by searching Top Tips for Happy Hounds with Anna Webb and Skoda. The Spotify playlist includes the likes of Adele, Bob Marley and Coldplay.
Van market best for 25 years, but EV sales down

The SMMT has revealed that new van registrations in February were the best in 25 years.
Registrations of vans weighing greater than 2.5 to 3.5 tonnes rose by 14% to reach 12,125 units, more than two thirds of the total market (69.1%), while vans weighing up to and including 2.0 tonnes increased by 5.2%.
Conversely, medium-sized vans weighing greater than 2.0 to 2.5 tonnes fell by -16.5% to 3361 units. The smaller volume pickup and 4x4 utility segments both saw double-digit growth, up 42.3% and 90.8% respectively.
However, sales of EV vans, meanwhile, declined to 966 units, down -44.5% year on year. However, the SMMT expects the segment to bounce back with several new models due to be launched soon.
It expects electrified van registrations to rise by 64.5% to some 28,000 units this year. "Long-term growth to meet net zero ambitions, however, will depend on a strong, flexible market and dedicated infrastructure, which is so far lacking," it adds.
Fisker teams up with Deftpower

Fisker has announced that Deftpower will be its public charging platform provider, in advance of the launch of the Ocean SUV.
This means that owners will have access to more than 425,000 public charging points across Europe.
Fisker owners in Europe will be able to access the Deftpower network through the Fisker Flex Charge app and the Ocean in-vehicle navigation system. Via the app, Fisker Ocean owners in Europe will receive one year of free charging at more than 30,00 eligible charging ports on the Allegro network.
Renault doubles electrified UK sales

Renault UK has announced that electrified vehicle sales have grown by 96 per cent year on year, with hybrid electric vehicles growing by 131 per cent. The UK is the largest hybrid electric market in Europe, and the Arkana SUV provided much of the growth – 88 per cent chose the full hybrid model. Nearly half of all Renault Clios sold were also full-hybrid.
LEVC's electric TX more popular than diesel in London

More London Electric Vehicle Company (LEVC) TX electric taxis are now on the capital's roads than diesel. The TX taxi now represents more than 40% of official black cabs, with more than 6000 vehicles operating in the capital.
UK car sales boost for EVs

The Society of Motor Manufacturers and Traders has released the sales figures for February 2023. It was the seventh straight month of growth in the market for new cars, and EV cars saw an 18.2 per cent increase year-on-year, to record a 16.5 per cent market share. In all, 74,159 new cars were delivered in the UK.
BMW updates iDrive system

BMW has announced updates to its iDrive system.
A new home screen with clearly arranged functions offers greater ease of use on the BMW curved display, and the home screen is now a permanently viewable user interface.
Other individually configurable graphics can also be displayed here at all times as an alternative to the navigation system's map view.