Weekly News Round-up 06.01.2022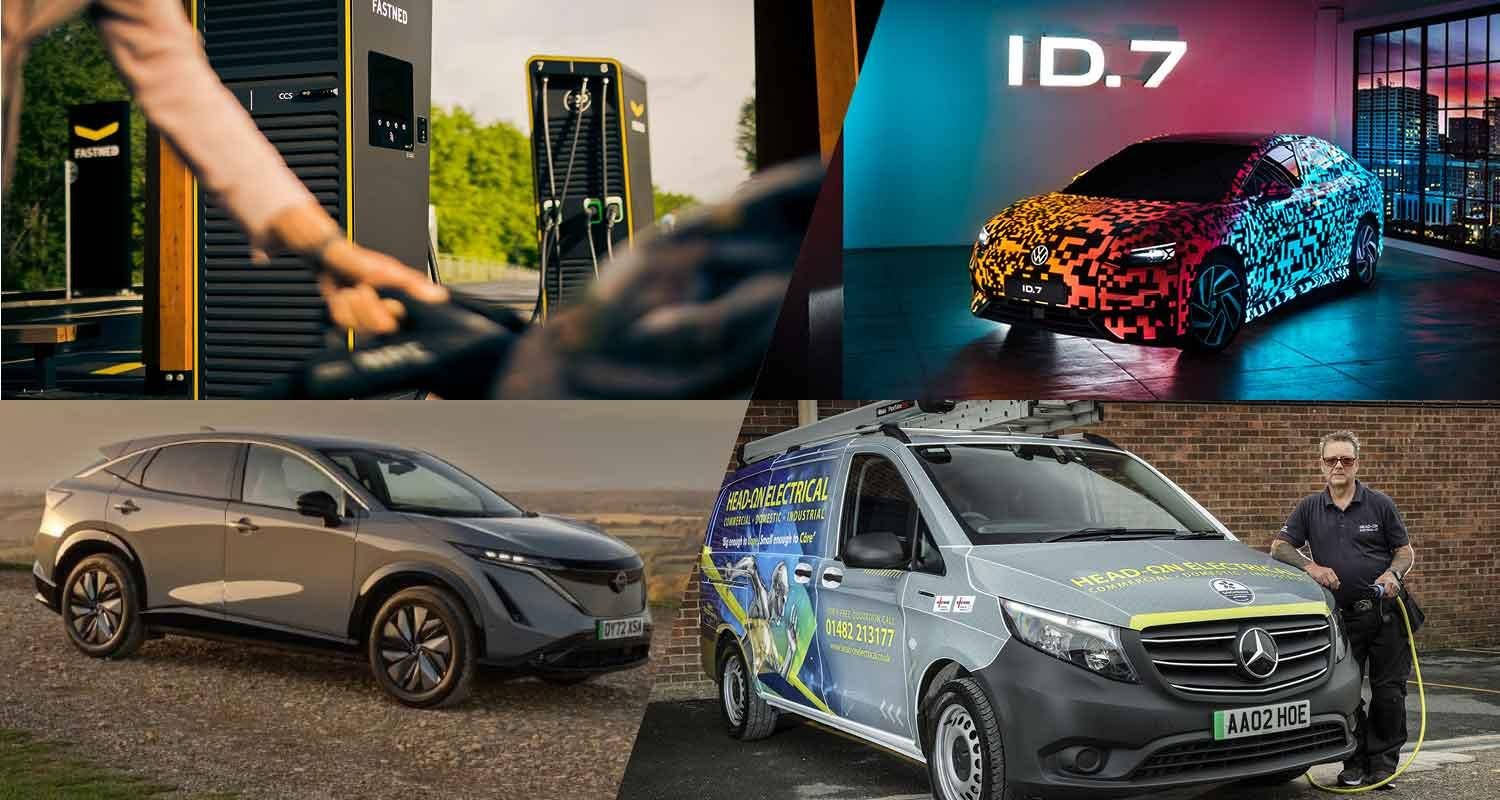 Fastned joins Zap-Pay and Citreon unveils an all-terrain version of its iconic Ami micro car aptly named the My Ami Buggy.
A belting good idea

ZF has developed a heated seat belt option for electric vehicles, which allows drivers to reduce the energy used to heat the vehicles. During cold weather, the use of the heated seat belt can increase range by up to 15 per cent with other heating systems disabled. "The ZF heated seat belt is based on a special webbing with integrated heating conductors that minimally increase the thickness of the webbing," ZF says.
"This makes integration easier for vehicle manufacturers and offers occupants the same comfort as normal seat belt webbing. The heated belt is designed to provide occupants with a uniform feeling of warmth close to the body." The heated seatbelt can apply warmth immediately after starting, of between 36ºC and 40ºC.
Here's the first look at the Volkswagen ID.7 – albeit with camouflage.

You'll be able to see the full car at the CES show in Las Vegas over the weekend. It's said to have 700km (434 miles) range, an augmented reality heads-up display, illuminated touch sliders and a 38cm screen. "A total of 22 areas of the vehicle can be controlled separately and are electrified below the top layer of paint (electroluminescence) so that they light up," Volkswagen says. "If all this is connected to a sound system, the rhythm is visualised by illumination of individual areas."
Fastned joins Zap-Pay

Charging network Fastned has joined the Zap-Pay system. It's the seventh network to join the system, and it means that 4000 Fastned chargers around the country can be used via Zap-Pay. It's also rapidly growing in Europe.
Find the best charging service for you
Get the pros and cons of the UK's biggest charging services including Zap-Pay, Bonnet and Electric Universe in our charge cards compared feature.
Ami Buggy Series to appear in 2023

A limited run of Citroen My Ami Buggy sales will be put on sale in 2023, after the original 50-strong run sold out in 18 minutes. The new series will be limited to 1000, and will feature slight differences to the original. More details are to be released in Spring.
Interior shots of Aehra SUV revealed

Say hello to the inside of the Aehra all-electric SUV, which is claimed to seat four full-size NBA players. Or may three full-size and two half-size, if that's a thing. Anyway, it's offered with five and four-seat options in Italian hand-stitched leather, and there's a full dashboard-width monitor, which is extendable upwards when the vehicle is parked and in lounge, home theatre or meeting room mode. Yes, essentially it's a wheel media room.
Nissan targets safety for Ariya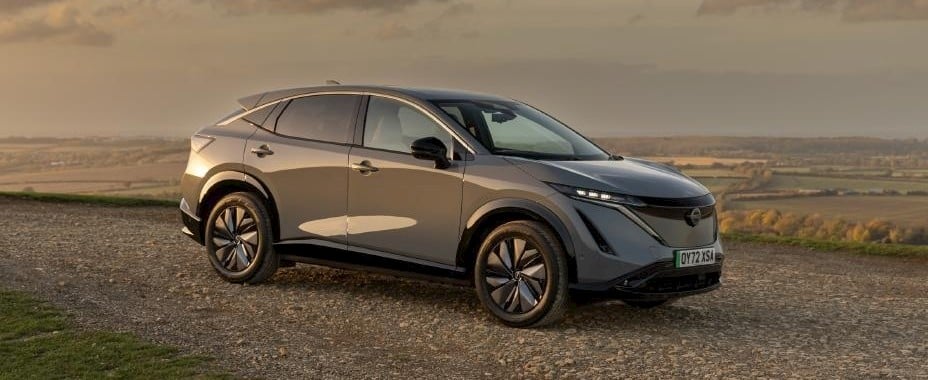 Nissan has announced increased safety testing for the Ariya EV SUV, as part of Nissan Ambition 2030, the firm's "long-term vision for empowering mobility and beyond for a cleaner, safer and more inclusive world". More than 100 data points and 400 safety test have been conducted.
"Leveraging Nissan's extensive know-how in electric mobility from over the past decade, many of the testing procedures employed for the Nissan LEAF have been adapted for the Ariya, allowing Nissan to set its own safety standards – often more comprehensive than those required by regulators," Nissan say. "For example, because Ariya's EV battery pack is high voltage, the safety engineers needed to ensure it retained its structural integrity in the case of a crash without the electrodes leaking."
Take a look at our vehicle guides
If you're still choosing an electric or plug-in hybrid vehicle, take a look at our vehicle guides for some more information before deciding
Third of EV owners also own ICE cars
A study by Zap-Map has revealed that a third of EV owners also own ICE cars, but choose electric for daily trips such as shopping, the school run or eating out. The study of 4300 EV drivers found that 71 per cent of drivers used their EV for the commute, and 67 per cent will use electric for drives over 100 miles. The annual Zap-Map EV Charging Survey showed that most EV owners only own electric.
49 per cent drive just one full battery-electric vehicle, 8 per cent two or more and 2 per cent own or regularly use one battery-electric and one plug-in hybrid electric vehicle.
Audi replaces e-tron charging service

Audi has replaced the e-tron charging services with that of Volkswagen Group Charging GmbH and its Elli brand – giving access to 400,000 charging points across Europe via 800 operators, with access to 1900 high-performance chargers from IONITY. According to Audi: "Customers will be able to charge at competitive rates from day one and for those who purchase a fully electric vehicle, Audi will take care of the base fee for the pro tariff for the first year."
Audi says the pro tariff is aimed primarily at EV drivers who frequently have to charge on the road. In the UK, the monthly base fee is £12.95, but drivers are offered £0.35 per kilowatt hour at AC charging points and £0.43 at fast DC charging points. IONITY charging is £0.31 per kilowatt hour.
"For drivers who only need to charge on the road occasionally, the plus tariff is available, with a monthly fee of £6.95," Audi says. "This option offers economical prices at AC and DC charging stations. The basic tariff has no base fee, but kilowatt prices are higher, and is designed for those who mostly charge at home."
Halfords teams up with EAV

Electric Assisted Vehicles has teamed up with Halfords to provide fleet service, maintenance, and repair services for its electric cargo bikes. Halfords Mobile Expert technicians will be available across the UK. Through Halfords, EAV will offer its customers after-sales service, maintenance, and repair (SMR) packages including at remote locations.