Volvo places faith in electric future as it triple EV production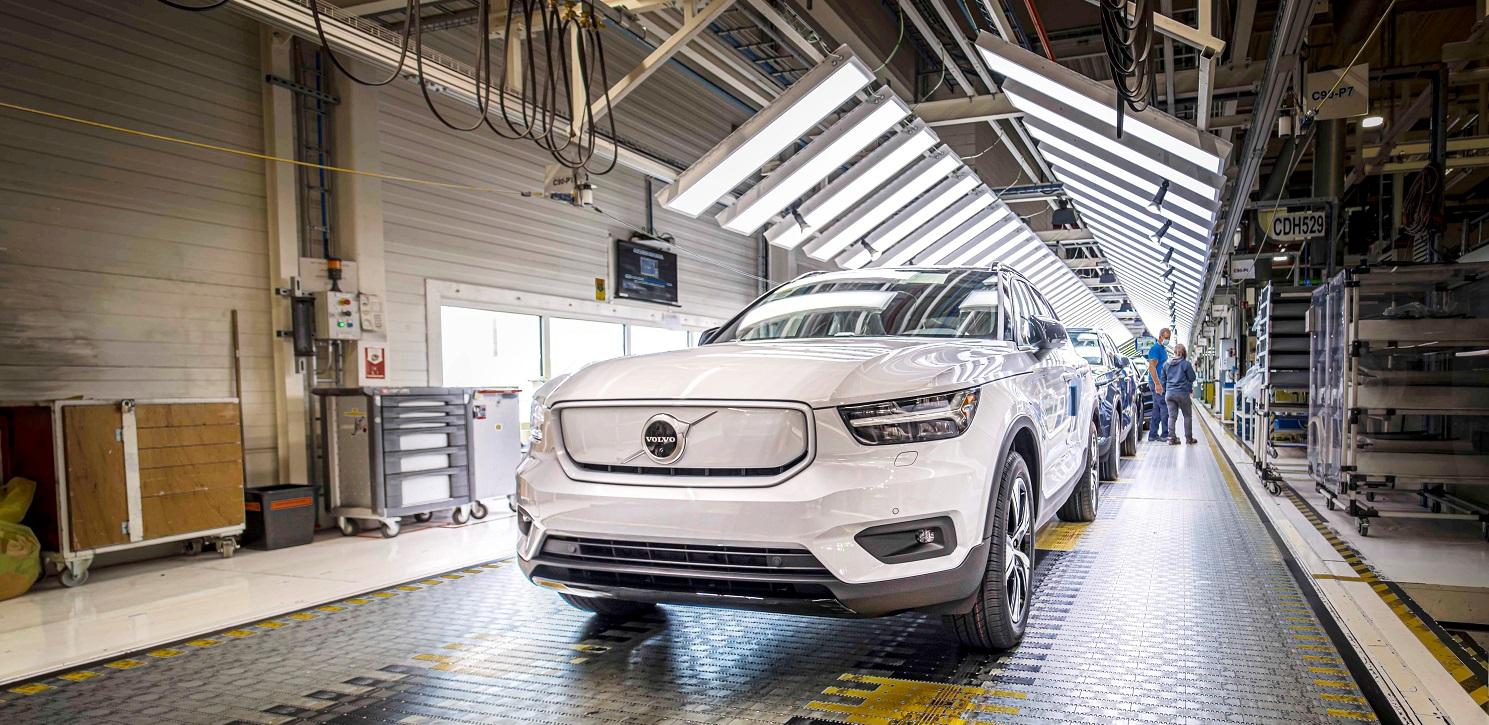 Volvo is tripling its electric car manufacturing capacity at its Belgium plant following increased demand in 2020.
The Swedish carmaker, owned by Chinese giant Geely, plans to ramp up production of its plug-in Recharge models which include fully electric and plug-in hybrid vehicles.
Strong demand for its Recharge models, such as the fully electric XC40 Recharge, have helped plug-in vehicles double their share of sales at Volvo in 2020 compared to 2019.
The plans will mean the Ghent facility in Belgium will more than triple its electric car production capacity by 2022 and will account for 60 per cent of the plant's total capacity.
The production increase is part of Volvo's aim for pure electric cars to account for 50 per cent of its global sales by 2025, with the rest being hybrids.
"Our future is electric and customers clearly like what they see from our Recharge cars," said Javier Varela, Head of Global Industrial Operations and Quality. "As we continue to electrify our line-up and boost our electric production capacity, Ghent is a real trailblazer for our global manufacturing network."
Volvo has made a big push for electrification in the past few years, becoming the first carmaker to electrify its entire line-up.
Its plug-in range includes the fully electric XC40, plus a plug-in hybrid option for each model in its line-up including the XC60 PHEV and XC90 PHEV. The company will launch five new fully electric vehicles between 2021 and 2025.
Volvo's electrification and climate strategy was also approved by scientists in 2020, as part of its plans to become "climate neutral" by 2040.