Is wireless car charging the future? Wireless EV charging explained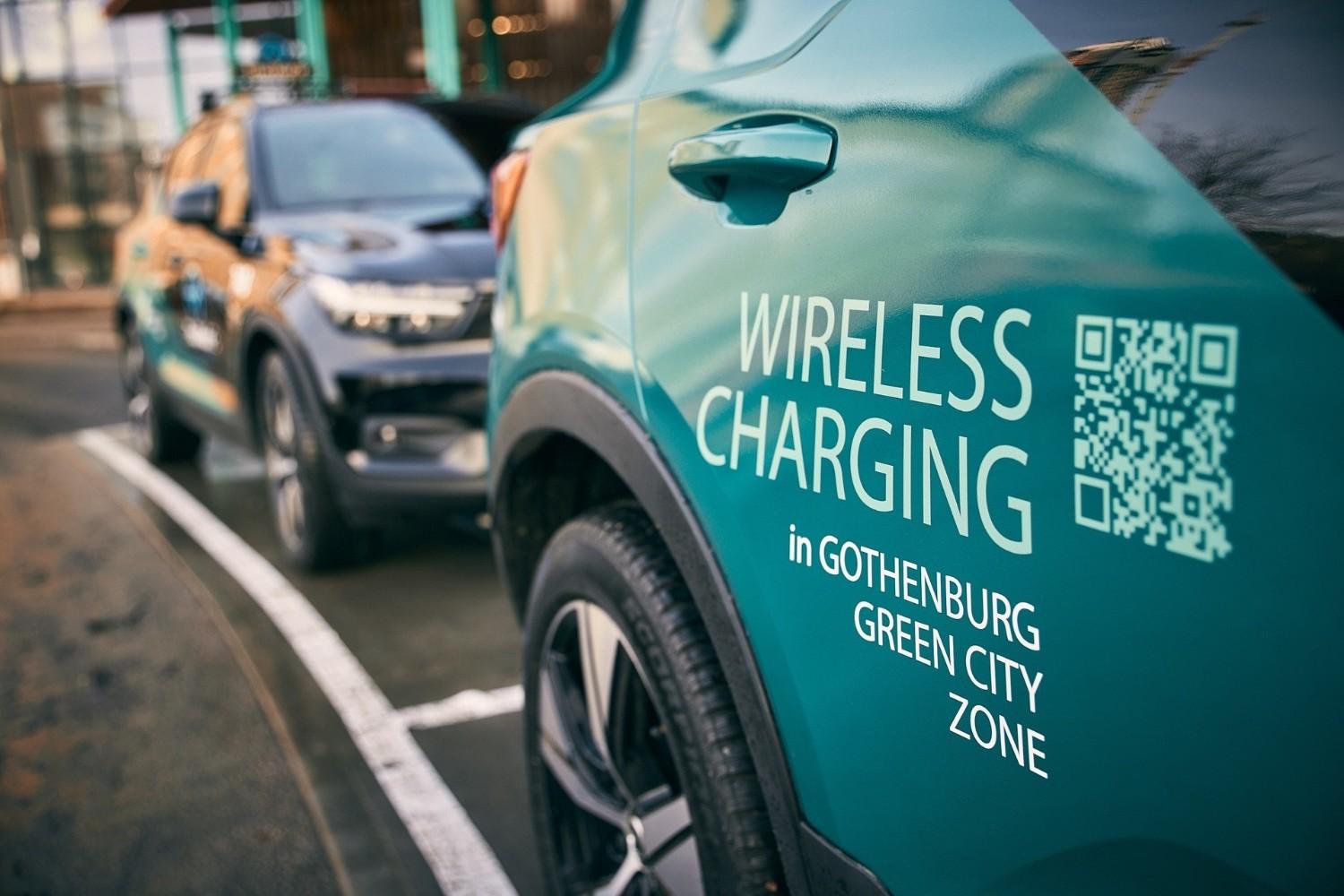 The most widespread version of wireless charging available so far is through a charging pad that is usually installed in a parking spot.
Under the parking spot is a magnetic coil to enable "inductive charging". Electricity can be transferred between one coil to another fitted to an electric vehicle (EV).
There is also wireless inductive charging technology that can charge vehicles while they're in motion.
This is even less widespread, but technology pioneers in South Korea installed a working wireless system as far back as 2013 that could charge electric buses on their set route.
Other trials of "e-highways" have taken place in Sweden and Italy, but the technology is still not mainstream.
Qualcomm and VEDECOM have tested e-highway technology with electric Kangoo vans that were able to be charged at 20kw of power while driving at 60mph, all while maintaining the same level of range while driving.
The problem with turning a lane of the M1, for example, into an e-highway, is the cost to dig up and install what would be needed to transform the UK's roads at scale.
Advocates of the technology argue that installation could happen as other works are being carried out for road maintenance or upgrades.
What are the main benefits of wireless EV charging?

Quite simply the biggest benefit is not having to plug-in or wrangle with cables to charge.
This is particularly helpful for those with a disability, or in an instance where someone might feel safer staying in their car, rather than having to get out and plug-in at a deserted public charging bay in the middle of the night.
There's no doubt there is a minimalistic simplicity inherent in wireless charging, but parking on a drive at home and then plugging in is only slightly less convenient for those that are able, surely?
However, wireless charging pads for smartphones are already widespread and most digital devices feature voice control.
Convenience is clearly king!
Removing the need to plug-in and use cables could make zero emissions driving even simpler and convenient than filling up with diesel or petrol.
It would also remove a lot of "street-furniture" without the need for charging pillars or cables.
That may also sound appealing for homeowners that may prefer to opt for an "invisible" charger underneath their driveway, rather than featuring a charging unit on the wall outside their home or in their garage.
Another important factor for the future success of wireless charging is autonomous vehicles.
A fleet of fully self-driving taxis would benefit massively from being able to charge wirelessly.
These robotic taxis could just park themselves up and charge and then head back out to pick up their next passengers. This will certainly be factored into future plans by tech-giants like Uber and Waymo.
How fast can a wireless EV charger charge an electric car?

The are several companies looking to break new ground in wireless charging technology and Qualcomm is one of them.
It says the transfer of power between a wireless charging pad and a vehicle is as high as 97%. Other companies like IPT Technology have wireless charging pads that have a transfer efficiency rate of up to 92%.
It's already possible to install wireless charging pads between 3.3kW up to 11Kw, which would essentially match the kind of speed to be expected from plugging in an EV at a regular home charging point.
Volvo has launched a trial in Sweden that has wireless charging speeds as high as 40kW, which can recharge an XC40 taxi from 20 to 80% capacity in just over an hour.
However, it's unlikely this technology from Volvo would be available domestically and is more aimed at taxi and commercial vehicle fleets.
The UK has its own trial with Nottingham using wireless charging technology to charge range extender taxis and EVs.
The Wireless Charging of Electric Taxis (WiCET) project offers a charging speed of 11kW and is aimed at taxis that are parked up so they can top-up their batteries while waiting for new passengers.
Can I get a wireless EV charger fitted in my driveway?

German company IPT Technology is already working on UK trials of the technology and does offer a domestic version called Z-Mover.
Texas-based Plugless Power is also offering home customers a wireless charging pad, but this is only currently available in the US.
IPT's Z-Mover wireless charging platform requires a retrofit to an EV to make it compatible with the wireless charging pad and can be adapted for power outputs of between 3.6kW and 11kW.
Fitting a wireless charger might be possible if you have the inclination to seek it out, but wireless chargers are certainly not widely available for retail customers yet.
If you're looking for a home charging solution, browsing for a wired smart charger is probably your best option for now.
Browse our range of EV chargers
Top up your EV from the comfort of your own home with a home charging point. Best of all, unlike wireless chargers (when they become available), home chargers don't require works done to your driveway!
Which cars can charge wirelessly?

BMW, Nissan, Volvo, Mercedes-Benz, Genesis have all publicly announced they are trialling wireless charging.
It's likely most vehicle manufacturers are working on their own wireless charging capabilities so as not to be left behind in the EV industry's technological arms race.
There are currently no vehicles that have wireless charging capability built-in as standard. EVs need to be retrofitted with an induction charging kit so energy can flow between a charging pad and the vehicle.
It should be technically possible to fit an inductive charging kit to any EV, but it is likely car manufacturer-approved versions will be available as an optional extra in the future (or standard if wireless charging really takes off).
Can I retrofit my EV to be compatible with wireless chargers?
As detailed above, there are some aftermarket providers like IPT Technology, that are looking to take a lead with wireless charging and early adopters.
Vehicle manufacturers are also working on technology to offer wireless charging as an option.
Any EV should be able to be fitted with a wireless charging induction kit.
To summarise, is wireless charging the future or is it just a gimmick?
It's difficult to write off wireless charging as a total gimmick. Installing a smart home charger with a cable is still very convenient for anyone able to easily plug-in.
Wireless charging systems may become more important in the future for self-driving vehicles but currently a smart home charger with a cable is still the best option for homeowners.
Danny Morgan, Smart Home Charge editor and marketing manager, said: "Wireless charging will have a place, but I think it's more likely for destinations like supermarket car parks.
"It would probably be easier to implement once the power needed is already installed at those locations and then it's a case of adding more wireless pads to parking bays when needed.
"I think the concept of a casual wireless top-up while popping in for bread and milk could be appealing and this is the sort of setting I would imagine it would really fit well with."
Find a local installer in your area
We have Which Trusted Trader approved installers all around the country ready to help you get set up with a home charging point.