What is an EV energy tariff and are they worth it?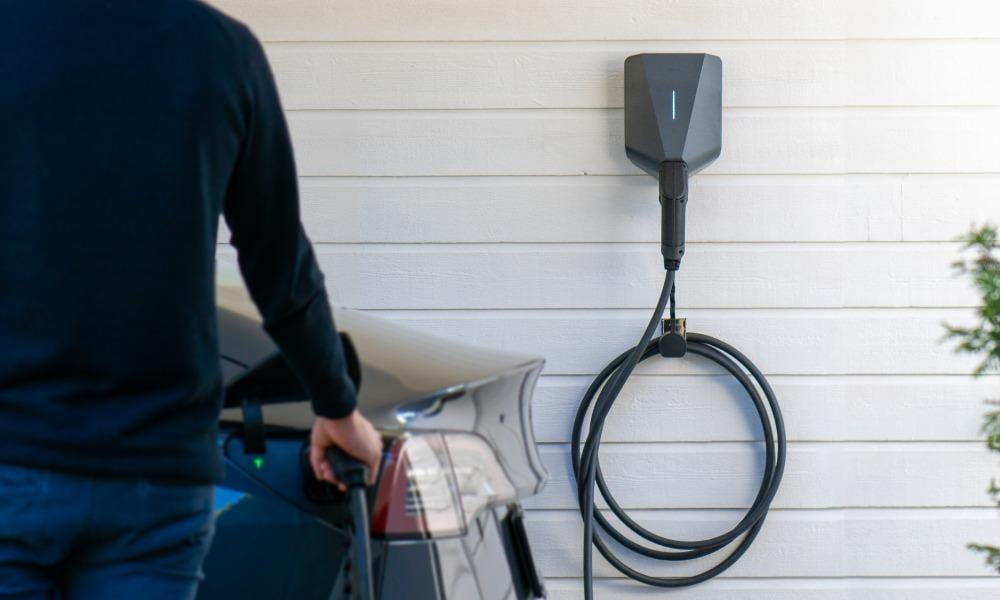 Electric vehicles are populating the UK's roads more than ever and as they do, energy providers are beginning to take advantage of the boom by offering EV-focused energy tariffs.
But while the energy crisis has put some EV tariffs on hold, there are still a number of good reasons to consider switching to one.
What makes an electric vehicle tariff different from a regular energy tariff?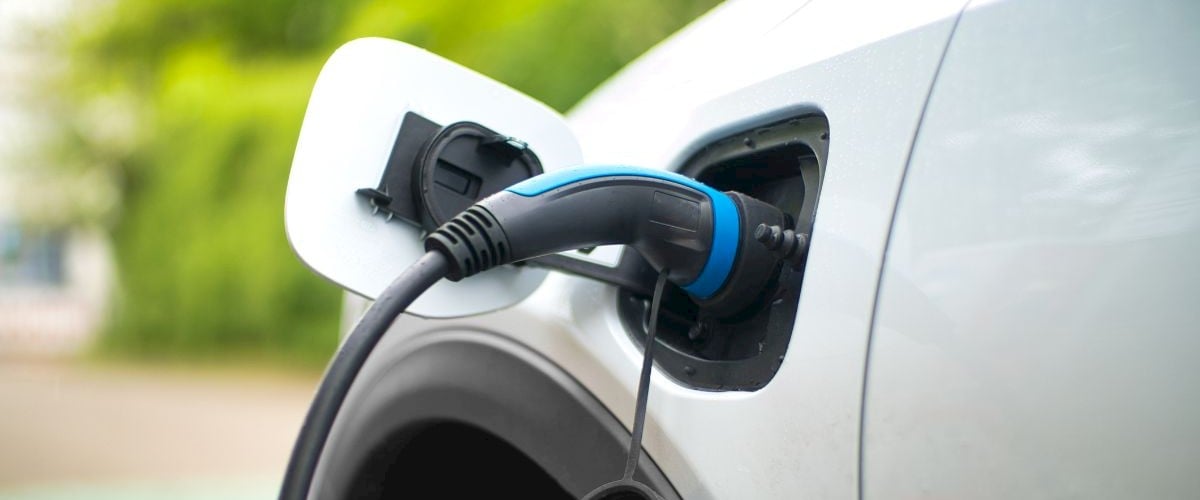 Electric vehicle (EV) tariffs are specifically designed by energy suppliers for electric vehicle owners who use their home electricity to charge their car. They differ from regular energy tariffs as they offer lower prices per kWh at certain times or when charging an electric car, reverting to the standard tariff rate out of hours.
Get a home charger installed
We have a range of home charging points to suit most people's charging needs and budgets. Browse our range and click "request a quote" to get started.
What are the benefits of having an EV energy tariff over a regular energy tariff?

They can save you money on your home electric car charging costs
The cost to charge an electric car varies depending on EV charger type and location, but it's almost always cheaper than refuelling a petrol or diesel car. Electric car charging at home is the cheapest way to charge, and with an EV tariff from the right energy supplier, you can make even bigger savings.
It also certainly pays to look at the right tariffs. For example, Octopus Energy has a special tariff for EV drivers that costs 7.5p/kWh for four hours every night. Best of all, the energy is 100% renewable, which leads us to our next point…
Most EV energy tariffs use 100% renewable energy
Most EV tariffs feature a renewable energy promise, which means that the supplier matches the energy used by the customer with electricity from renewable sources. So, by taking up one of these tariffs, you will not only be reducing your charging costs but also your 'well-to-wheel' emissions.
Opting for a tariff that is backed by renewable energy, combined with charging on a number of public networks with the same ethos, means running an EV is the greenest way to drive when considering lifecycle emissions.
Some offer additional benefits such as free miles
Some EV tariffs offer 'free green miles' for new customers. Others can provide the likes of public charging network membership, environmental incentives, or tickets to events. While many of these are unlikely to drive you to looking at EV friendly tariffs, they could help sway you to one network over another.
How do EV friendly tariffs work?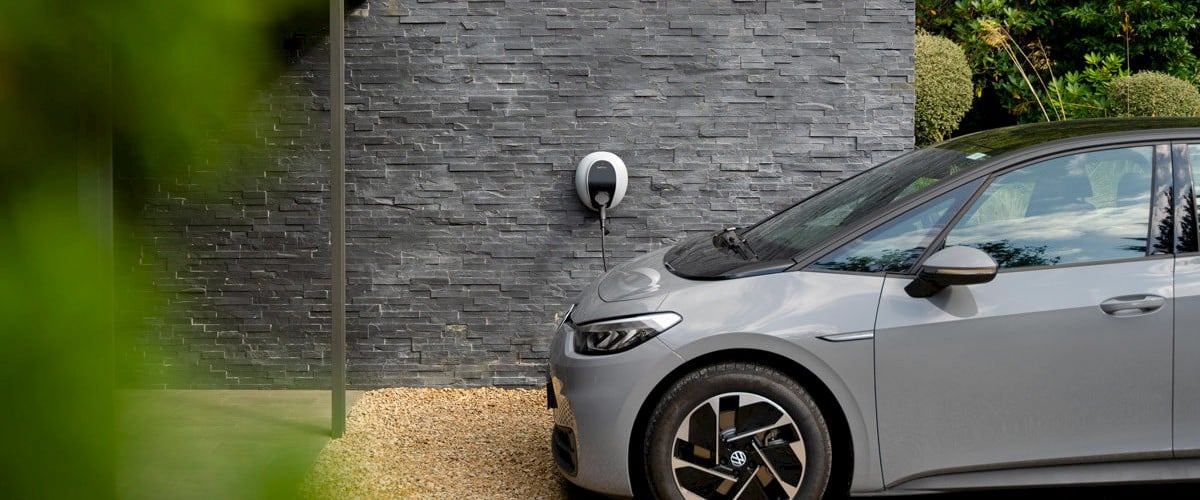 Most EV tariffs provide electricity at two different rates which are priced in pence per kilowatt-hour (p/kWh). These are known as two-rate tariffs, and single-rate tariffs:
Two-rate tariffs:
This is considered to be the most common, and typically the cheapest, type of EV tariff. Two-rate tariffs offer two different electricity rates depending on the time of day, with much lower rates at off-peak hours such as nighttime. This means you can charge your car – or run your dishwasher, washing machine etc (there are often no stipulations on what you can use the cut-price electricity for) – very cheaply overnight.
Though energy prices are high right now, if you make full use of the cheap overnight rate, the best two-rate deal generally works out cheaper than price-capped standard variable tariffs – and there are no meaningfully cheaper regular deals that beat price-capped tariffs right now.
Single-rate tariffs:
Single-rate tariffs work by keeping the same rate throughout the day, but it's often discounted if you have an EV. So in essence, this tariff works very similarly to a regular deal where you pay a flat rate, but it'll be a special price if you have an EV, or you'll get extras such as bill credit.
Currently, no single-rate EV tariffs are cheaper than price-capped standard tariffs on average – even when factoring in extra electricity usage to cover EV charging.
Will EV charging get cheaper?
This is the burning question that is at the tip of everyone's tongue right now. Energy prices have been forced up due to rising costs for suppliers, and the cost of charging at home has risen by 43% for some drivers, leaving many of us wondering how long this hike will last.
While it is unlikely that EV charging costs will get cheaper in the foreseeable future, that doesn't mean there isn't hope. Despite increasing prices, EV drivers still face much lower bills than those with petrol or diesel cars, using figures based on the same annual mileage for all types of vehicles.
On top of this, all of the chargers available on our website come with charge scheduling features and can be set to only charge when your energy tariff is at its cheapest, helping drivers curb the additional cost of EV charging incurs to their energy bill as a result.
Can I use an Economy 7 meter to charge my electric car?
All EV tariffs require a smart meter to be installed in order to be eligible. However, if you have an Economy 7 meter installed, this means you already pay 2 rates for your electricity, with a set 7 hour off-peak window which usually falls somewhere between 10pm and 8am.
If you have an Economy 7 meter and are upgrading to a smart meter, then you'll still pay 2 rates for your electricity and will already benefit from cheaper overnight charging. Generally speaking though, an EV tariff will offer a lower rate per kWh of electricity than an Economy 7 tariff, but for fewer off-peak hours.
In short, you can still keep an Economy 7 meter to charge you electric car provided you install a smart meter. Though, if you have a smart meter, you can use it to keep track of how much electricity you're using and when, which will be useful information when comparing the rates for an Economy 7 tariff and a specialist EV tariff.
How do I switch to an EV friendly tariff?
In order to sign up to an EV tariff, you'll need to go directly to the supplier. If you're an existing customer, then the process is very straightforward - simply ask your provider to move you over to the EV tariff of your choice.
If you're not currently with the supplier you want an EV tariff from, then there are a few steps you need to take before you can sign up for one:
Switch to a regular tariff with the provider that's offering your EV tariff of choice.

In this case, we would recommend you pick the cheapest deal available, as the likelihood is that you will be on this for a few weeks before moving over to an EV tariff.

Install a smart meter if you don't have one already.

Most EV tariffs rely on a smart meter in order to function, this is so that your supplier can track your electricity usage throughout the day in order to adjust your rates to offer you cheaper off-peak prices.

You will also need to wait until your supplier can arrange installation before you can move across to the EV tariff. Sometimes you might need to wait for a few weeks while your supplier connects to your meters as well. However, once your smart meter is installed and your supplier is able to receive readings from them, you should be moved across to the EV tariff successfully.
Compare EV tariffs for electric cars
There are a number of tariffs available to choose from, but sometimes it can be a bit tricky to compare them against each other given the fact that most electric car tariffs are dual-rate. Oftentimes, headline figures for a dual-rate tariff include the peak and off-peak costs, as well as the number of hours off-peak you get each day.
This means that when choosing an electric car tariff, you need to consider how much and when you'll need to charge your car. You can determine this easily by using our comparison tool below. There, you can compare the cost of charging your electric vehicle against the best deals on the market. Simply choose your vehicle, then adjust the mileage dial and compare EV charging costs.
Compare EV energy tariffs
Compare the UK's most popular home EV energy tariffs using our EV energy tariff comparison tool
Note: Prices are indications only and can vary from region to region. The current volatility in the energy market also means peak and off-peak prices can vary significantly. If the provider is accepting new customers, please ensure you get a quote for your area to get accurate rates.
What are some of the best EV energy tariffs?

Intelligent Octopus
The Intelligent Octopus tariff provides great value green energy for EV drivers, with an incredibly reasonable price of 7.5p/kWh rate for six hours every night (between 11:30 and 05:30). This means you can fully charge up while you're asleep, and keep your fuel costs around 1p per mile. To top it off, Intelligent Octopus directly supports renewable generators and they purchase the electricity to power the tariff directly from UK-based generation projects.
Octopus Agile
Octopus Agile is the 100% green electricity tariff that lets you enjoy cheaper electricity prices when wholesale prices fall. This means you get access to half-hourly energy prices, tied to wholesale prices which are updated daily. Essentially, when wholesale prices drop, so do your bills, and if you can shift your daily electricity use outside of peak times, you can save even more.
That's not all though! Octopus Agile has also introduced Plunge Pricing. Let us explain how this works:
Across the UK, whenever more electricity is generated than consumed, energy prices consequently fall. Occasionally, they fall to the point where prices drop below zero, and at this stage, suppliers are paid to take energy off the grid. Plunge Pricing lets you take advantage of these negative price events, allowing you to get paid for the electricity you use.
Octopus Agile also protects you from surge prices by capping your price per kWh, ensuring you'll never pay more than 55p/kWh for your electricity guaranteed.
Learn more about the Octopus Agile tariff.
EDF GoElectric 98
This tariff offers users half-price electricity on weekday evenings and all weekend, giving you more flexibility for charging your EV. Enjoy 98 hours of off-peak charging every week (more off-peak hours than any other tariff!). Off-peak rates apply between 9pm to 7am GMT Monday to Friday plus all weekend, and the electricity is 100% zero carbon renewable.
If you were to charge an average sized electric car, using EDF GoElectric 98 would cost you around 6.2 pence per mile, based on travelling the UK average monthly mileage of 616 miles (average UK monthly mileage based on RAC Foundation data). Please note that this is just an indication - the exact cost will vary based on the fuel efficiency of the vehicle being charged, as well as the region you live in. However, feel free to find out more about EDF GoElectric 98.
EDF GoElectric 35
The GoElectric 35 tariff grants you 5 hours of cheaper overnight charging every day, with the lowest off-peak rate overnight being from 12am to 5am GMT every day. Peak rates apply at all other hours. You can charge up for less than a fiver (based on using a 7kW home charger and EDF's GoElectric 35 tariff at 4.5p/kWh off-peak), and it's all using 100% zero carbon renewable electricity.
If you were to charge an average sized electric car using EDF GoElectric 35 would cost you around 1.6 pence per mile, based on travelling the UK average monthly mileage of 616 miles (average UK monthly mileage based on RAC Foundation data). Again, please note that this is just an indication. The exact cost will vary based the fuel efficiency of the vehicle being charged and on the region you live in . Use our vehicle and region selector below to get a more specific estimate.