End of the line: What happens to electric car batteries when they die?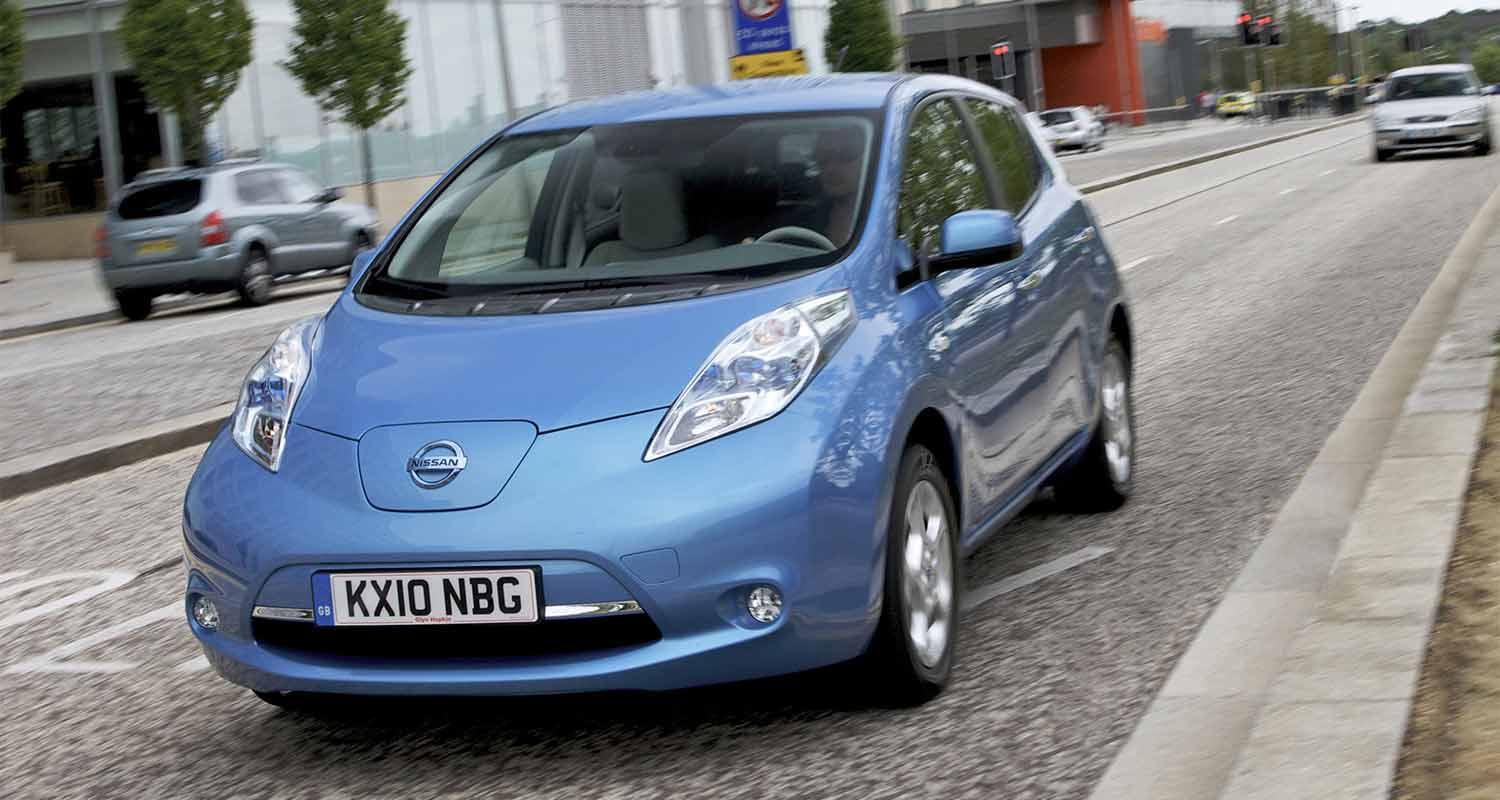 Reusing and recycling electric vehicle batteries will play a major part in reducing emissions across the world.
What are electric car batteries made out of and how do they work?

Electric car batteries are similar to what you might find in a laptop or smartphone.
Groups of batteries are placed together to create modules that can create a battery pack that is big enough to power the electric cars on the roads today.
These lithium-ion battery vehicles are generally made up of a cathode, anode, electrolyte and separator.
These components make it possible for the electrochemical reaction to take place that sends power to electric motors to drive an EV's wheels.
Some of the main materials used to manufacturer these batteries includes cobalt, graphite and lithium manganese oxide. Other EV battery technologies use nickel-iron-aluminium or lithium-iron-phosphate.
Battery manufacturers and carmakers are constantly working on new battery technologies to refine and perfect the way they are produced and perform.
In summary, batteries are manufactured using a collection of chemicals and minerals.
Charge your EV while you sleep with a home charge point
A home ev charger takes the faff out of EV charging. Simply plug-in your EV or PHEV when you get home and wake up to your vehicle fully charged.
How long do electric car batteries last?

It's still pretty early days in terms of knowing how long electric car batteries last before needing to be replaced or recycled. However, the general view so far is between 10 and 20 years or 500,000 miles.
That's certainly at least on par or better than a petrol or diesel internal combustion engine (ICE) which are generally able to run for around 10 years or 100,000 to 200,000 miles.
There are of course exceptions to this rule, with engines on ICE vehicles failing way before then due to poor maintenance and care, or even manufacturing defects.
There are examples in the UK of 11 year-old first generation Nissan Leaf EVs that have done over 100,000 miles that are still running with no problem.
However, the health of the battery should be expected to degrade over time. As an example, a 100% battery health EV that has done 100,000 miles may have a reduced capacity down to 80%.
EV batteries can lose between 1-2% of their battery capacity due to degradation per year.
A study of over 6,000 EVs by fleet telematics company Geotab showed there is a variation in degradation depending on which EV you have. This comes down to how the battery has been made and which materials have been used.
Car manufacturers are confident enough about the batteries used in their EVs that they will cover them with eight to 10 year warranties in some cases.
Nissan, for example, will guarantee that if the battery capacity level on its 40kWh Leaf falls below nine bars (out of 12 bars) within 100,000 miles or the first eight years of the vehicle's life (whichever comes first), it will repair or replace the damaged battery components free of charge to bring the capacity up to nine bars.
Are EV batteries expensive to replace?

The cost of battery production represents a fair chunk of the manufacturing cost of an EV, with a replacement EV battery costing approximately £10,000 or more.
However, it's possible to repair the modules within a battery pack at a much lower cost to improve its overall health.
EV battery repair specialists can test and diagnose damage and then replace a battery module or modules.
Battery repair centres and expertise are certainly not widespread at this stage in the UK, but they're likely to become more mainstream as the market expands.
Matt Cleevely, managing director at Cleevely EV, a specialist dealership and EV service centre in Cheltenham, has been offering Nissan Leaf owners battery module repairs for around five years.
Cleevely said: "The Leaf battery doesn't have any thermal management, so it can be prone to cell damage should the battery get excessively hot, or have multiple daily rapid charge events occurring, as heat is the enemy of any lithium ion cell."
He said the cost of battery repair is dependent on the number of modules required.
Early Nissan Leaf batteries have two cells per module, while 2018 models have four cells per module - both have 96 cells in total.
Cleevely said: "As a general rule only one module will require replacing and can be sourced used or new (in the case of the later cells).
"The total job can cost around £1,000.
"Bigger batteries will potentially cost more, but are proving very reliable at present."
Used vehicle pricing is currently hugely dictated by age and mileage and establishing the level of battery degradation on used EVs is likely to play a big part in how used EVs are priced in the future.
How are EV batteries reused or recycled?

An electri car battery pack can be reused in different ways when the vehicle it has been in is no longer viable.
EV batteries can be used together to create "second life" renewable energy storage at businesses and homes.
For example, a solar powered array on a building can be linked to a battery storage solution made up of used EV batteries.
Energy stored in the used EV batteries can then be used on-demand when needed, rather than needing to draw energy directly from the grid.
There have already been use cases where used EV battery storage has been used to help store energy from solar and hydroelectric generation, or even used outside of shops in Japan to help power vending machines.
There are many use cases for batteries to be reused and these will expand as the market continues to develop.
When batteries can no longer be used, even for a second life application, they can then be recycled.
Vehicle manufacturers can strip and recycle up to 90% of a battery's raw materials, including the lithium, nickel, manganese and cobalt. These materials can then be used to produce more EV batteries once they have been chemically processed.
The legislation of end-of-life batteries are currently under review in the EU.
New regulations will result in a tougher battery directive and ensure that batteries (in the EU market) are sustainable and safe throughout their entire life cycle. These regulations are expected to come into effect this year.
The Faraday Institution is currently working on its £14.1 million ReLiB project to ensure the UK has the facilities and regulations required for the safe, economic and environmentally sound management of the materials contained in lithium-ion batteries at the end of their first life.
The ReLiB project is looking to be able to:
-Strip down the whole electric vehicle battery more safely and much faster than present techniques allow.
- Reduce the impact on the environment by minimising the use of chemicals.
- Minimise human intervention by using advanced robotics to automate most processes.
- Recover a high proportion of the original materials in a reusable form.
- Maintain high value materials streams to improve the economics of recycling.
What impact does recycling EV batteries have on the environment?
While recycling an EV's battery is of course a much better option for the planet than simply dumping them in a landfill, there are still environmental considerations, just like any recycling process.
It's still more efficient to reduce and reuse than it is to recycle and this rule applies to the vast majority of manufactured products made today.
The electric car battery recycling process can extract raw materials through a process called hydrometallurgy. A combination of chemicals, acids and solvents are used as part of the recycling process.
Pyrometallurgy is another battery recycling process than can be used that involves high temperatures to extract materials.
Energy is also needed to power recycling centres, but this can be made more sustainable by using renewable energy.
The environmental impact of EV battery recycling is certainly something to consider when switching to zero tailpipe emission transport.
However, as detailed above, the ReLiB project is working to reduce the environmental impact by minimising the use of chemicals as part of the process.
What can I do to make my EV's battery last longer?
There are some things drivers can do to help extend the life and health of their EV battery.
Making sure an EV's battery doesn't run totally flat or charging up to 80% capacity is a good way to extend battery health.
EV batteries are built with a management system installed that helps batteries automatically avoid reaching those 0% or 100% extremes.
Putting this buffer in place helps to limit the number of charging cycles that take place to help lengthen battery life.
Temperature isn't always something drivers can control, but avoiding high temperatures, particularly when parking can also make a difference.
High temperatures can negatively impact battery performance and the same battery management system that limits 100% charges can also slow or halt charging to help protect the battery.
It's not always possible to avoid driving in high temperatures like the UK's 40 degree summer heatwave in July last year. However, where possible, EVs should be parked in an area with shade to avoid the worst of the heat.
Fast charging an EV every so often isn't going to greatly impact battery degradation in the short term, but according to Kia, eight years of standard charging will give 10% more battery life compared to eight years of fast charging.
Rapid charging an EV passes a lot of current into a battery quickly and this can put a strain on the battery.
Another thing drivers can do is make sure EVs aren't parked with a 100% full or 0% battery for long periods of time.
If an EV is left in this state, the battery can find it difficult to maintain its state of charge for a long period of time.